Make your own Moomin with NABBI BioBeads! Arrange the beads on the pegboard and fuse them together with an iron to create a Moominous art piece.
Did you spend your childhood building with fuse beads and watching the Moomins? Now you can relive those moments with NABBI's Moomin-themed BioBead kits! The new kits are available in five lovely designs. Is your favourite Moomintroll, Moominmamma, Moominpappa, Snorkmaiden or Little My?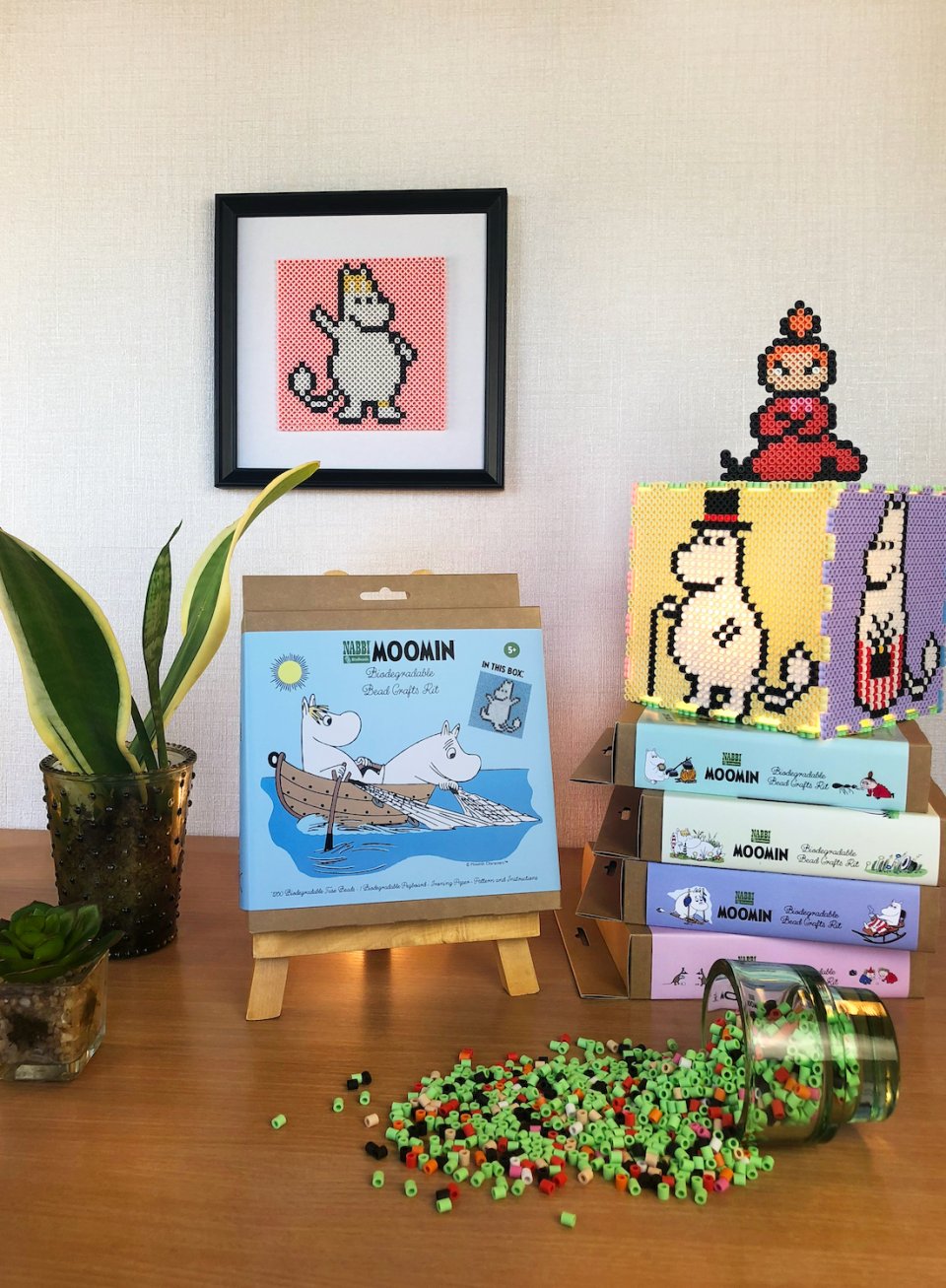 Play, create and relax with Moomin beads
Creating with beads is a fun activity both for adults and children. With NABBI's bead kits, you can create art for your walls or have a relaxing crafts session either alone or together with friends and family.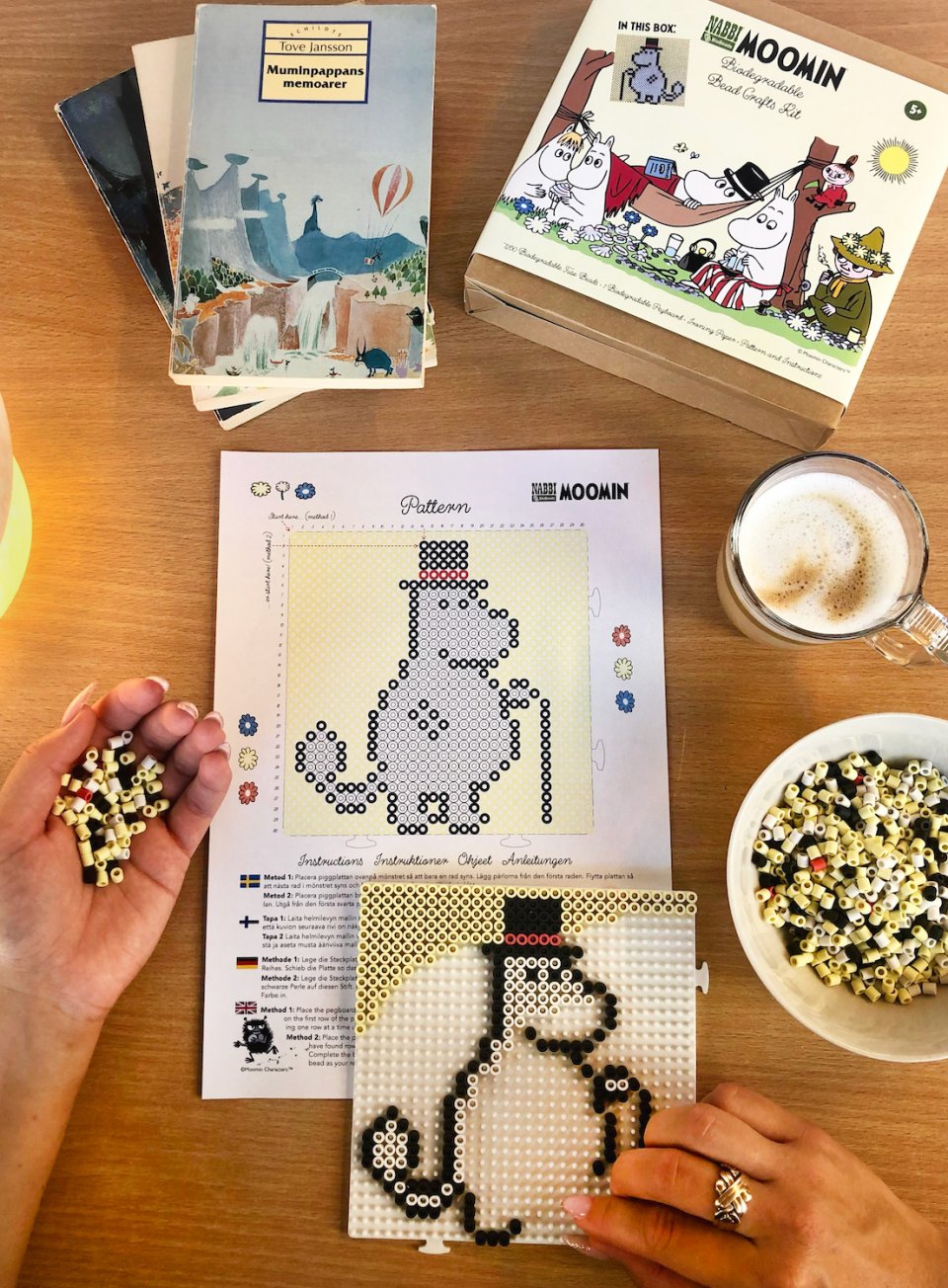 Which kit would you like to try out first?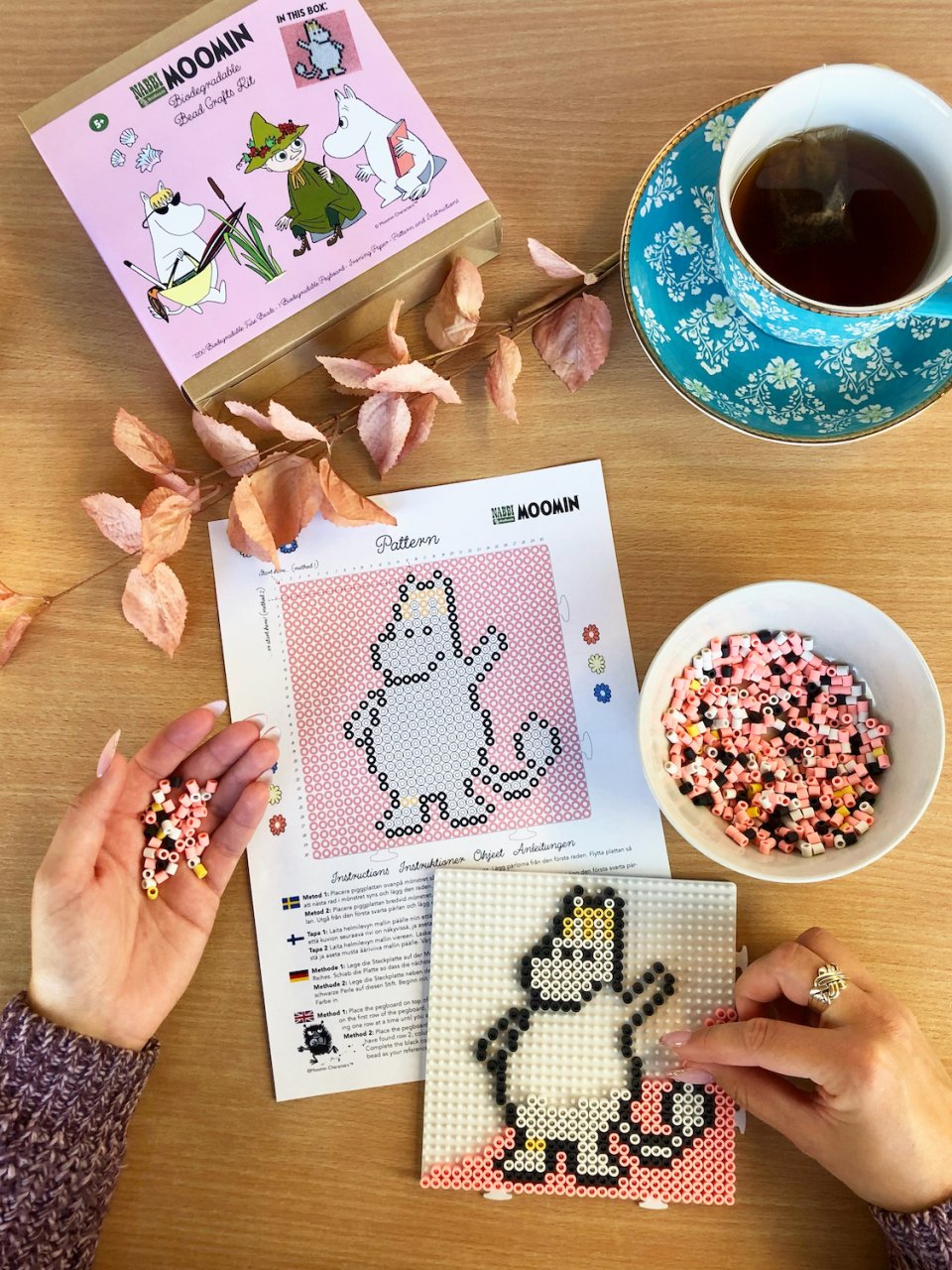 The colours and designs of the five first Moomin kits go well together and can be combined into a bigger patchwork thanks to the click-together pegboards.
In addition to the beads and a pegboard, the kit includes a pattern sheet with instructions and a sheet of ironing paper.
Made from biodegradable materials
The materials have been carefully chosen to ensure the product won't harm the environment and is safe to play with. The beads and the pegboard are made of Biodolomer, a biodegradable material that does not create microplastics, and the ironing paper is reusable and recyclable.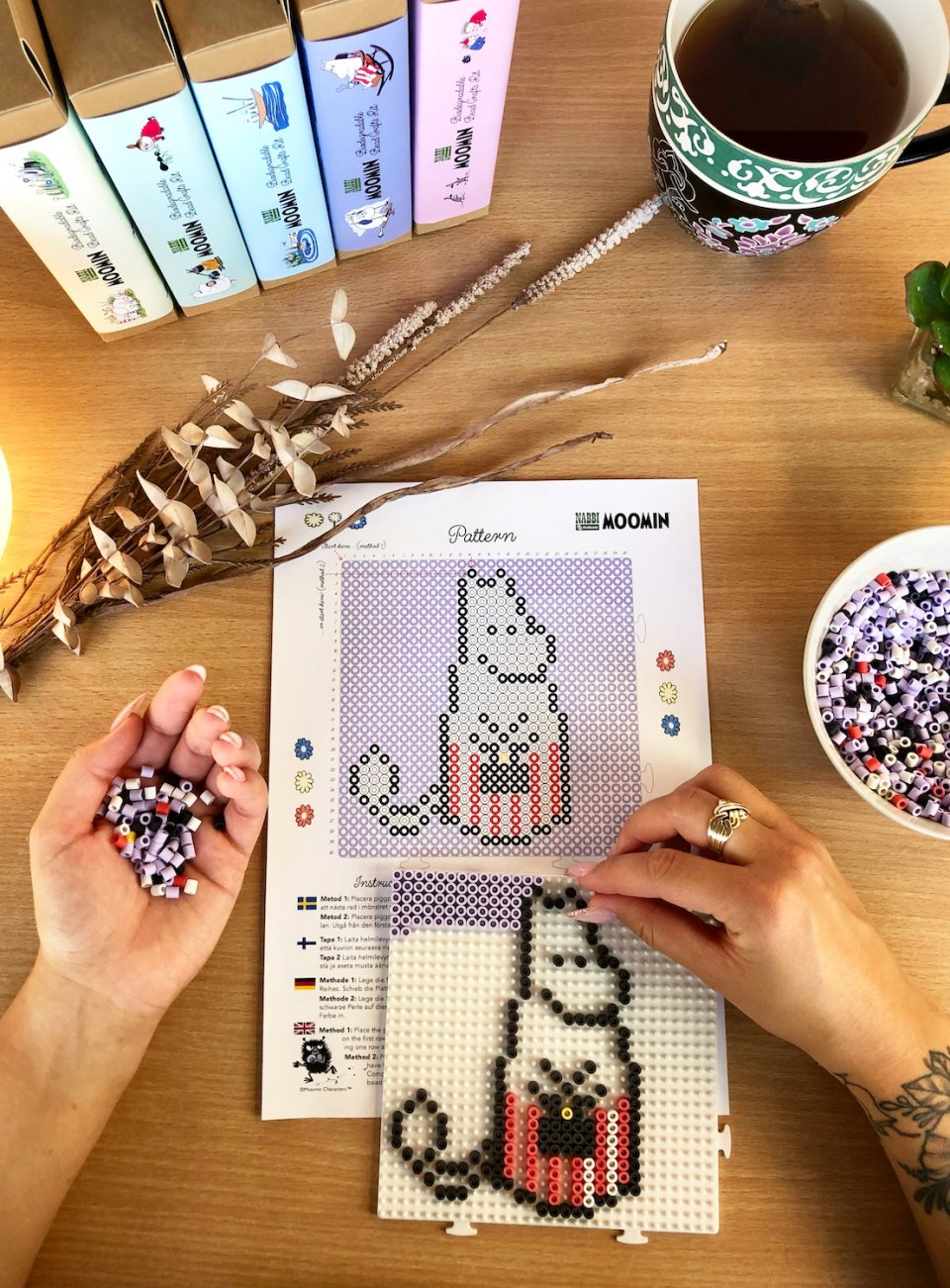 The beads are beautifully matte-coloured and feel heavier in hand than regular plastic beads – almost like tiny jewels!
You can now find the kits on the Moomin Shop, click the link below to order yours.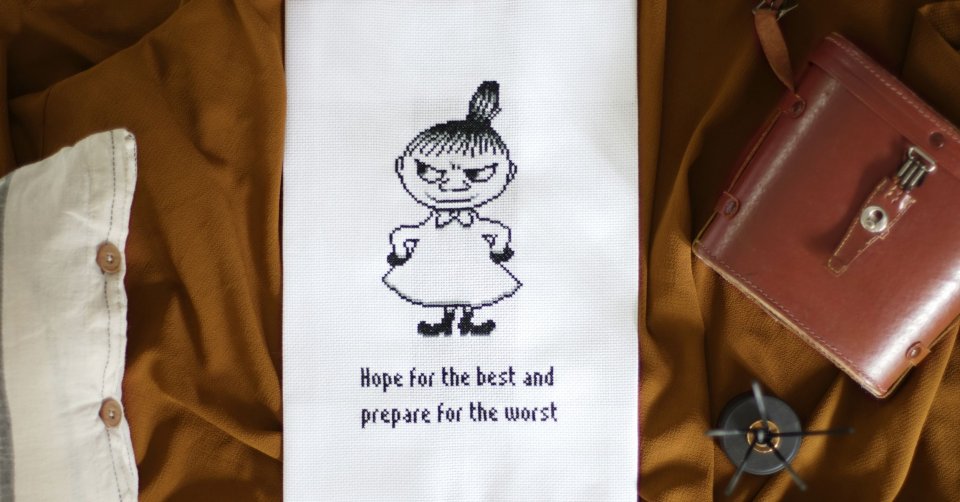 17.12.2021
Cross-stitch the lovely Moomins! The Folklore Company's first set of Moomin embroidery kits consists of nine different patterns.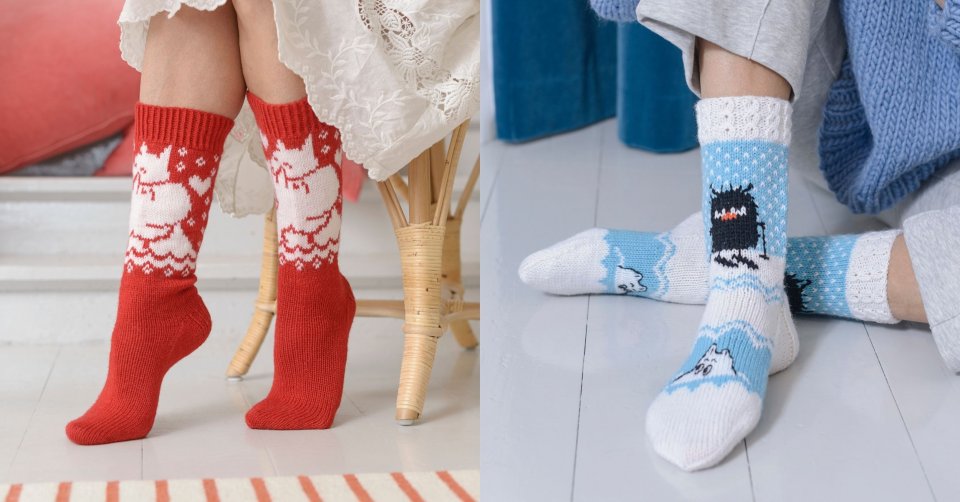 7.1.2022
Onnelliset villasukat by Novita and Otava is full of Moomin-themed knitting patterns, designed by well-known Finnish pattern designers.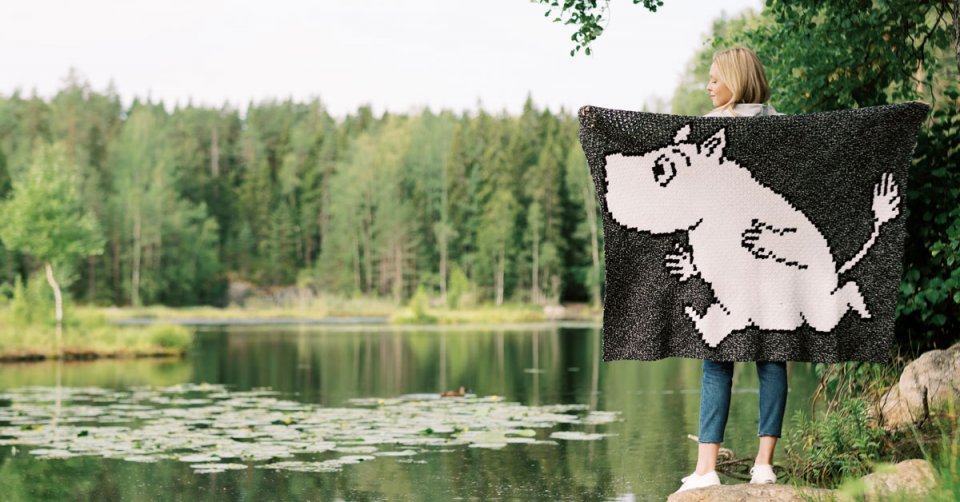 13.9.2019
The second edition of the hugely popular knitting pattern magazine by Finnish yarn company Novita is coming to stores this September. Moomin X Novita's special edition, The Best of Little My, contains…