"Then you ask them to forgive you and give them candy."
–Little My, Moominsummer Madness (1954)
In spite of her wild and reckless acts, Little My is reliable and honest (sometimes brutally so). She's at home in every situation – she's prepared for anything.
Little My is first mentioned in the book The Memoirs of Moominpappa (1950), where Moominpappa gets to know Little My's family. Moominpappa wrote the memoirs to delight his son Moomintroll and friends. In addition to his own adventures, he shares tales about Sniff and Snufkin's fathers too – the rather muddled Muddler and the carefree Joxter.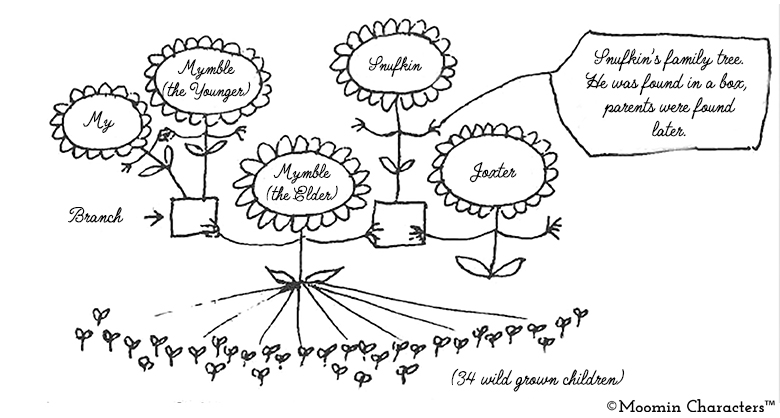 Little My lives with the Moomins in the Moominhouse. She is a part of their extended family, even though she isn't related to them. Little My is brave and fearless and is eager to join the Moomins on their adventures. Sometimes she really seems to love small catastrophes.
In the book The Memoirs of Moominpappa, Moominpappa tells that Little My was born on midsummer night. Little My has 36 siblings, including Mymble (younger) and Snufkin. They share the same mother, Mymble (older). Little My's great aunt and grandmother both appear in the book Tales from Moominvalley (1962) where the grandmother is described as a tall and fatigued woman. The Moomin family adopted Little My in the comic Moomin Builds a House (1956).
"Now I want to sleep some more," said Little My. "I always sleep best in pockets."
–Moominsummer Madness (1954)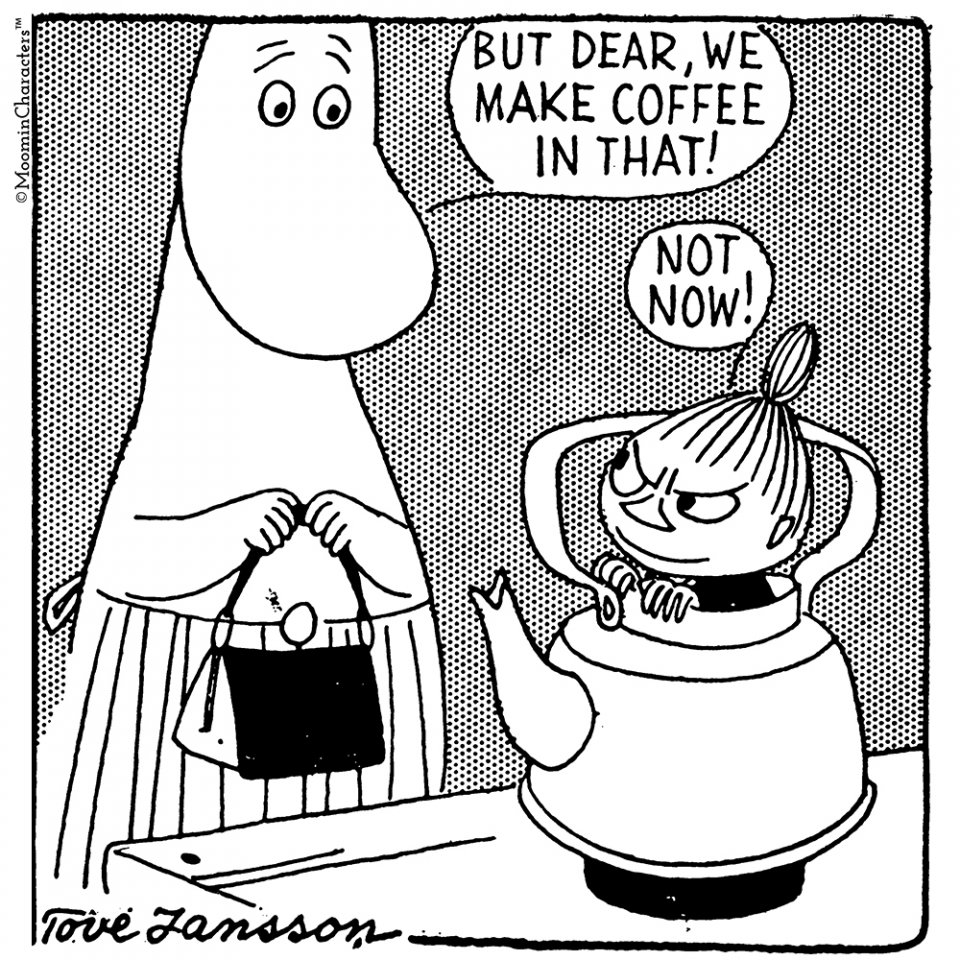 Little My is fiery and irritable – but also friendly. Small things may easily annoy her, but she never does mean things on purpose. Sometimes, when others are overly sentimental, she quickly brings them back to earth with her acute observations.
In the book Resa med Tove: En minnesbok om Tove Jansson (2002) Tordis Ørjasæter shares Tove Jansson's description of the role of Little My: "She is very practical and helpful, you see. I needed something to put against the Moomin family's helpless sensitivity. If you removed her there would just be endless whining." 
"You have to be angry sometimes. Every little creep has a right to be angry."
–Little My, Moominpappa at Sea (1965)
Spice up your life with Little My products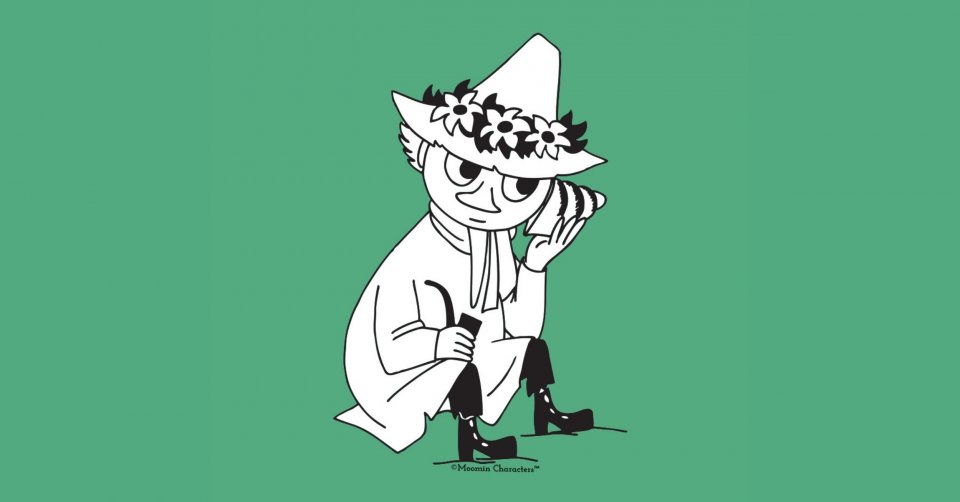 26.5.2021
You've probably read about Snufkin, the philosophical vagabond, in the Moomin books – but did you know these things about him?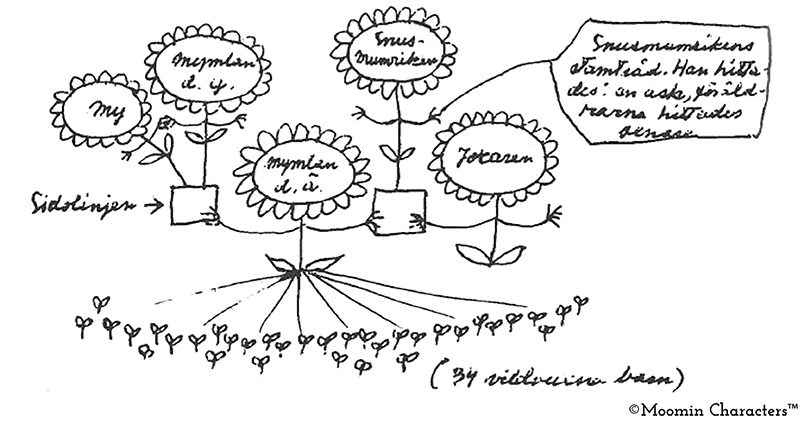 14.8.2015
Curious about Snufkin's family? Read our post on Snufkin's Family Tree and find out who Snufkin's father, mother and siblings are.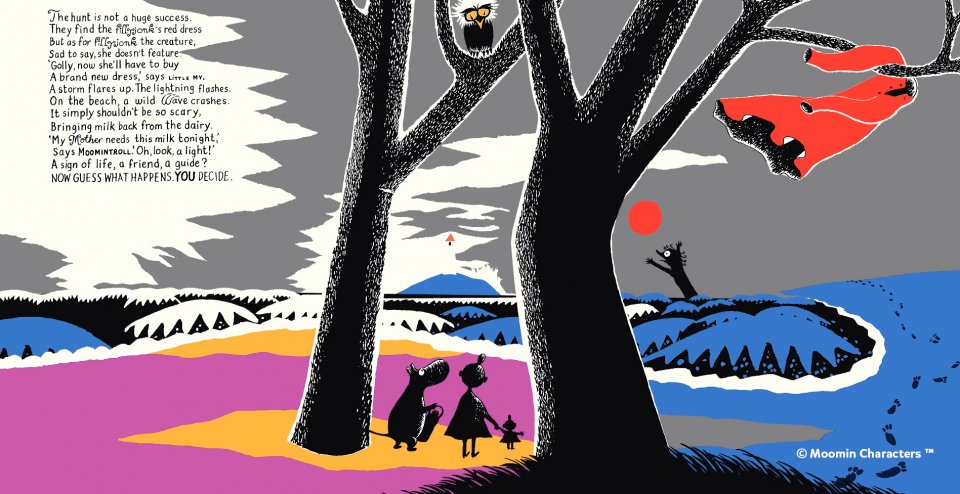 23.4.2021
Curious about the first Moomin picture book? Watch our short documentary about the Book about Moomin, Mymble and Little My.