Snufkin is a philosophical vagabond who wanders the world fishing and playing the harmonica. You've probably read about him in the Moomin books – but did you know these things about him?
"It would be awful if the world exploded. It is so wonderfully splendid."
–Snufkin, Comet in Moominland (1946)
Snufkin is present in many of the Moomin books, but he first appears in Comet in Moominland (1946). In the book, young Moomintroll and his friend Sniff set off to the Lonely Mountains as mysterious signs start to appear of a strange star with a tail. Their journey is packed with adventures which they share with new friends they meet on the way – including Snufkin.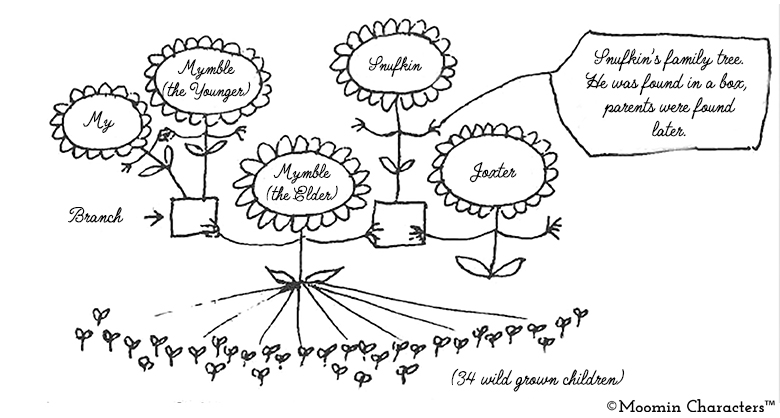 Snufkin meets every new person and event with curiosity and a warm heart. He enjoys spending time with the Moomins in Moominvalley, but in November he always goes south for the winter, only returning to Moominvalley in the spring. The enigmatic Snufkin does not avoid other people's company, but he does prefer to travel alone. You probably know that Snufkin's best friend is Moomintroll, but did you know that his sister is also a central character in the Moomin books? That's right – Little My and Snufkin are siblings! 
"I like stars more than anything else. I watch them as I fall asleep and wonder who lives on them and how to get there."
–Snufkin, Comet in Moominland (1946)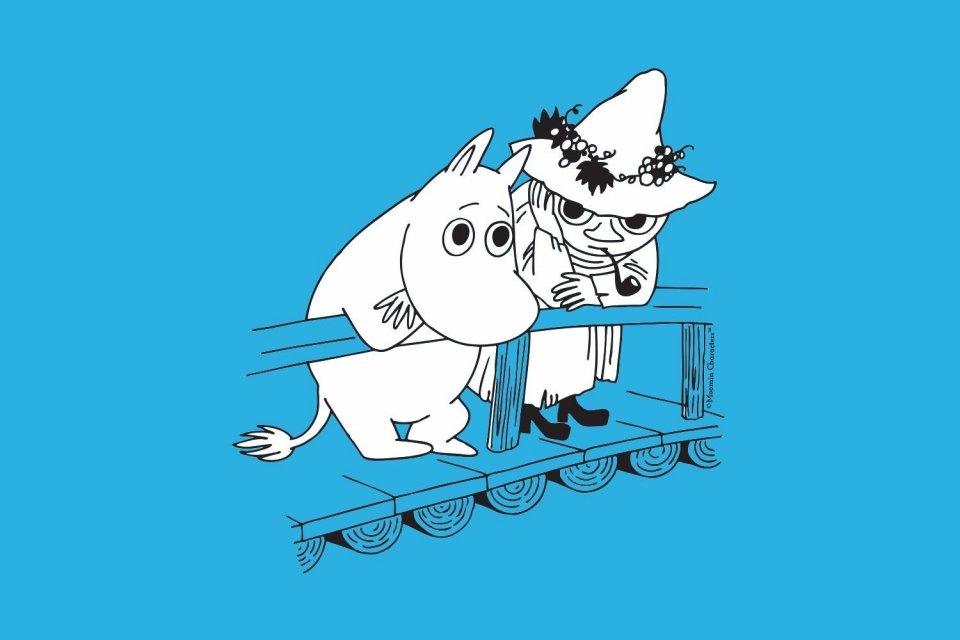 Snufkin is easygoing and carefree and enjoys thinking about things. He always comes and goes as he pleases. He has plenty of admirers in Moominvalley, especially among the smaller and more timid inhabitants. 
The inspiration for the character came from at least three different people: Tove Jansson, her brother Lars, and Jansson's boyfriend from the beginning of the 1940s, Atos Wirtanen. Snufkin first appeared in the Moomin stories at the time when the couple was dating.
"The main thing in life is to know your own mind."
–Snufkin, Moominsummer Madness (1954)
A selection of Snufkinous products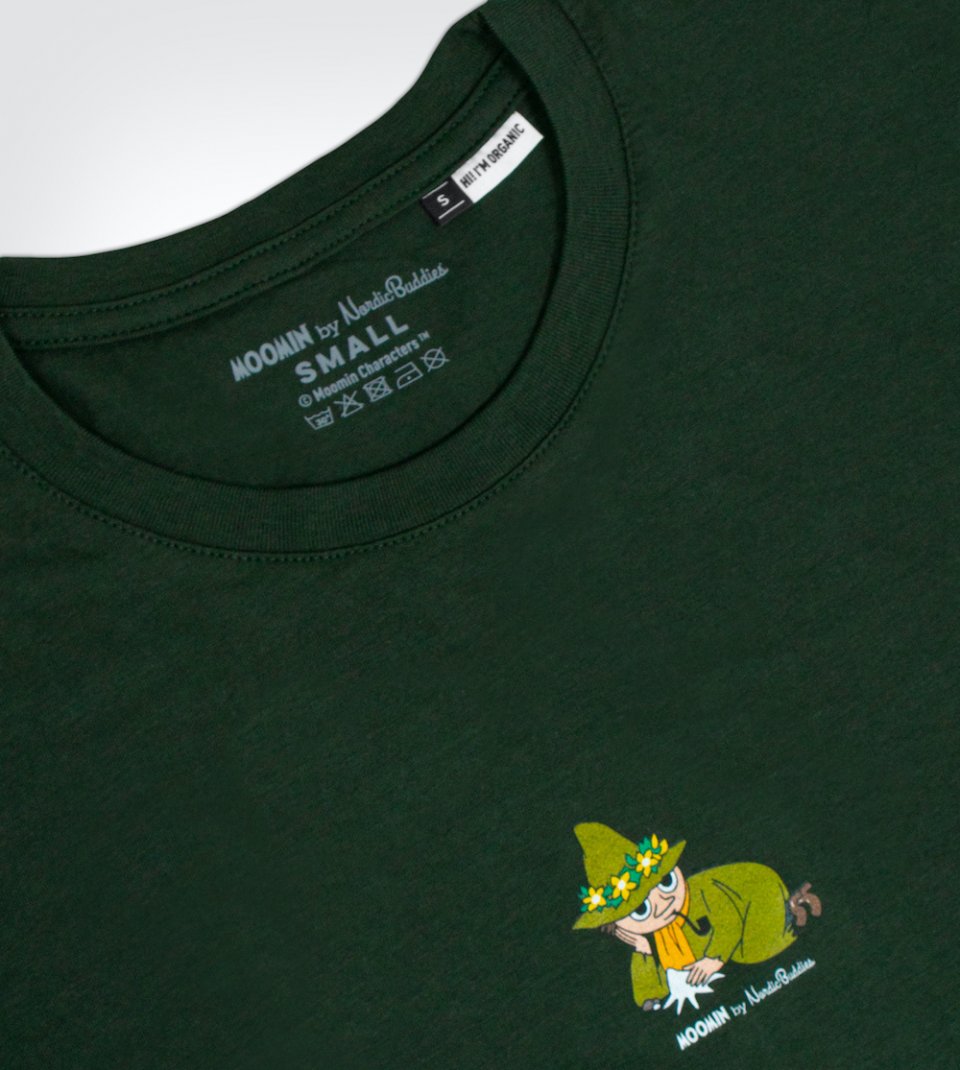 Snufkin wears a dark green hat with a wide brim and a similarly coloured coat. If you would like to add some Snufkinous details to your wardrobe, you can find Snufkin-themed clothes and accessories on our webshop!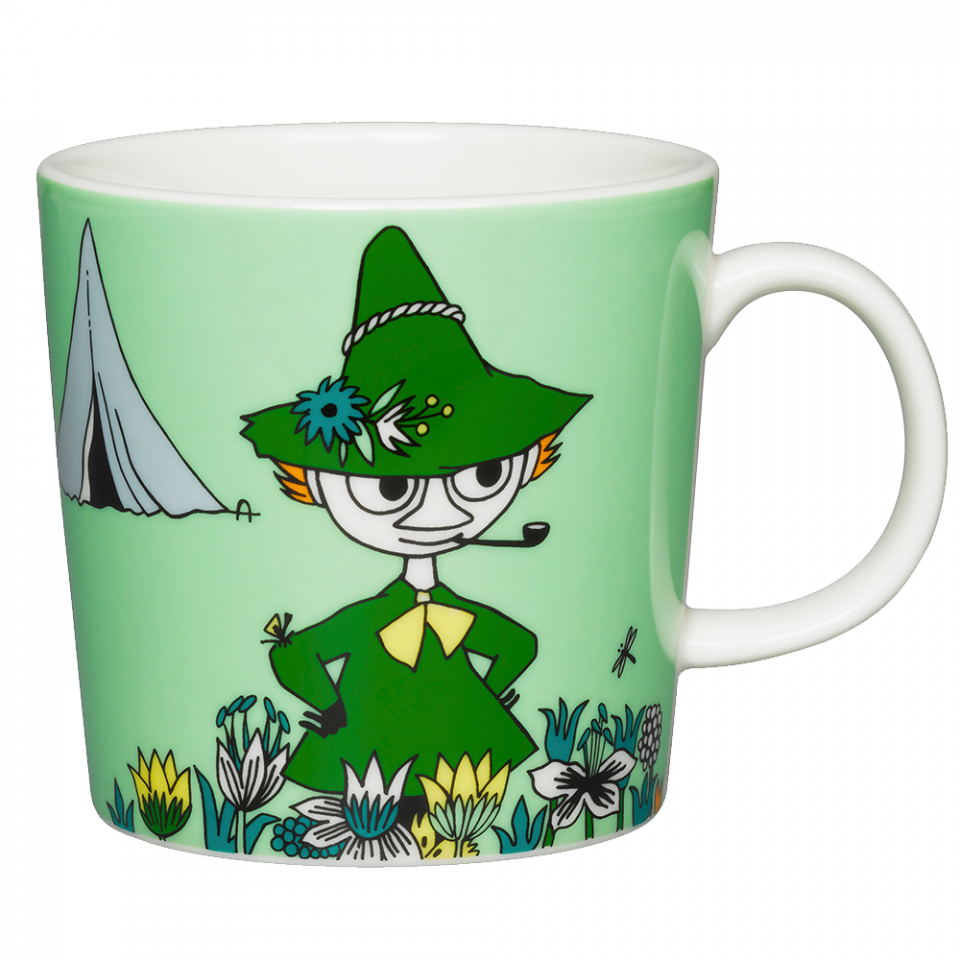 On his journeys, Snufkin explores new places and tries his luck at fishing. Snufkin loves to go wandering at night and especially in the moonlight. He never asks the names of the new places he visits, but simply enjoys the journey itself.
Are you like Snufkin and like to go on adventures? Or do you prefer to take it easy at home?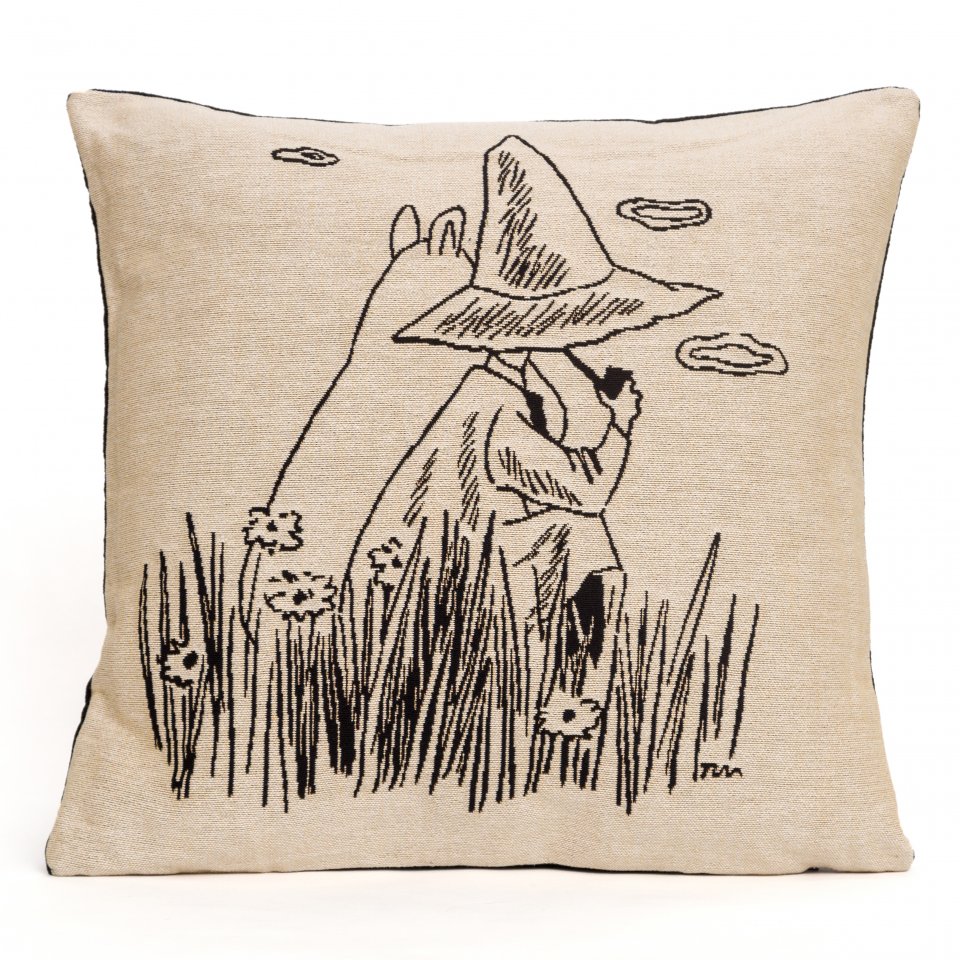 From our Snufkin collection, you can find products both for home and adventures, varying from thermal flasks to pillow covers and coffee! Take a look at all Snufkin products on the webshop.