The privately owned oil painting Paradise (Paratiisi in Finnish) by Tove Jansson is made during the Winter War in 1940. Before the Moomin stories, in the early days of her artistic career, Tove painted this almost two-meters wide painting representing the paradise.
During the war Tove experienced dreaming necessary to escape fears and darkness. Sometimes Tove dreamed of living and working far from Finland and she even thought founding an artists' colony in Morocco or Tonga. In the early 1960s, Tove got her own paradise when she found the island Klovharun with her partner Tuulikki Pietilä. Tove and "Tooti" lived there more than 30 summers together.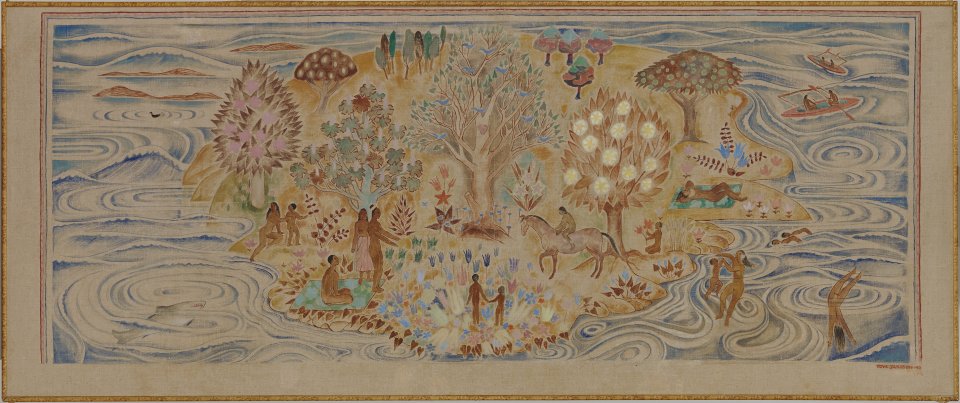 Tove is also known of her large wall paintings in the public premises. Two of them are presented on Friday in the permanent gallery dedicated to the art of Tove Jansson. Also the sketches of the Aurora Children's Hospital wall paintings will be on display at this renewed Helsinki Art Museum, HAM.
Read more about the murals by Tove Jansson:
Read also:
Photo: Finnish National Gallery / Hannu Aaltonen