Murals in kindergarten in Kotka (1949)
In 1949,Tove Jansson painted two murals for private kindergarten in Kotka, Finland. Large fairytale panoramas feature well-known Moomin characters as well as typical fairytale characters. Murals are done by al secco technique. The same technique Tove used also in the altarpiece in Teuva church.
The former kindergarten premises now serves as a cultural center for children and paintings can be seen during the center's opening hours.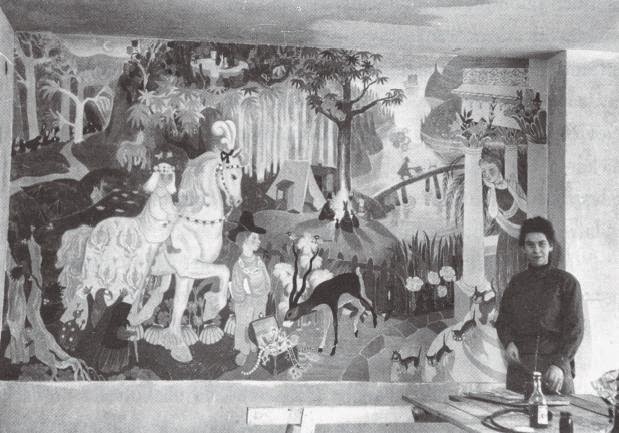 Tove painting the mural for kindergarten.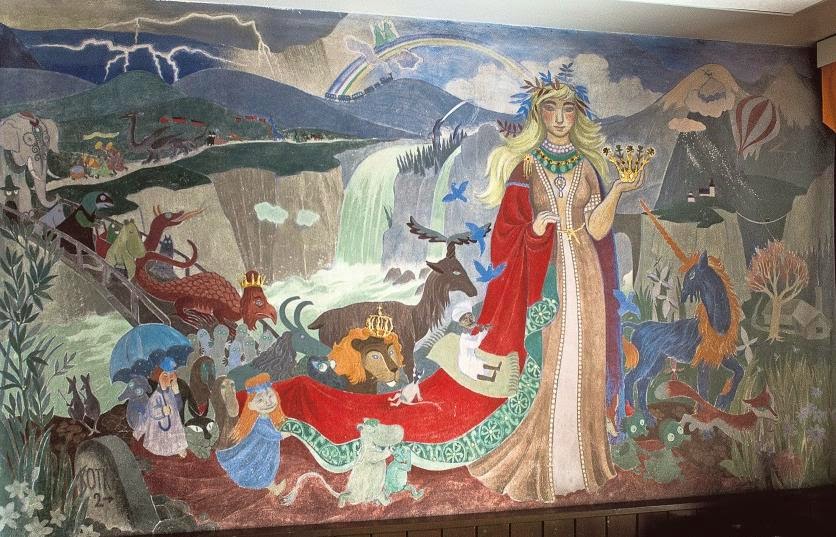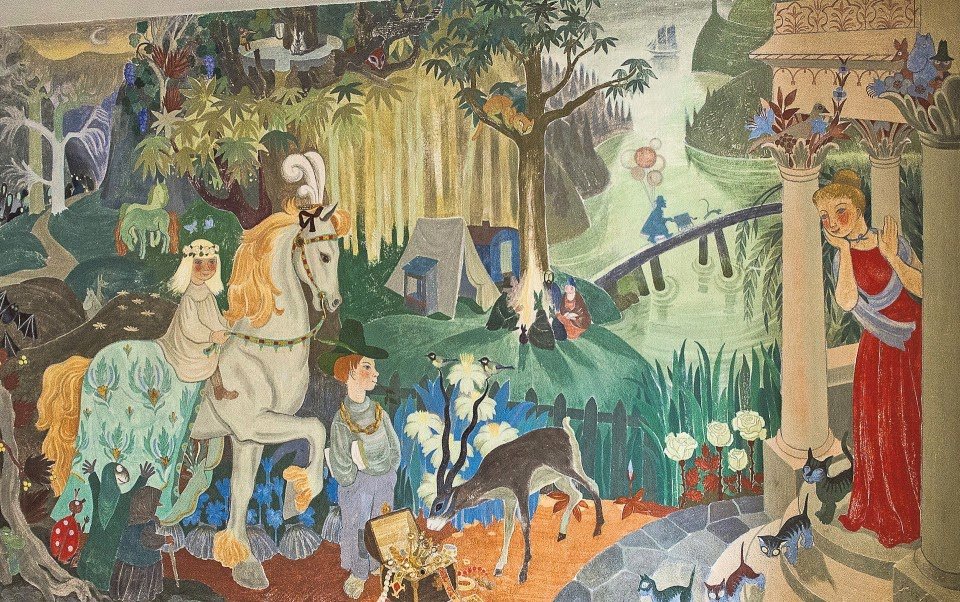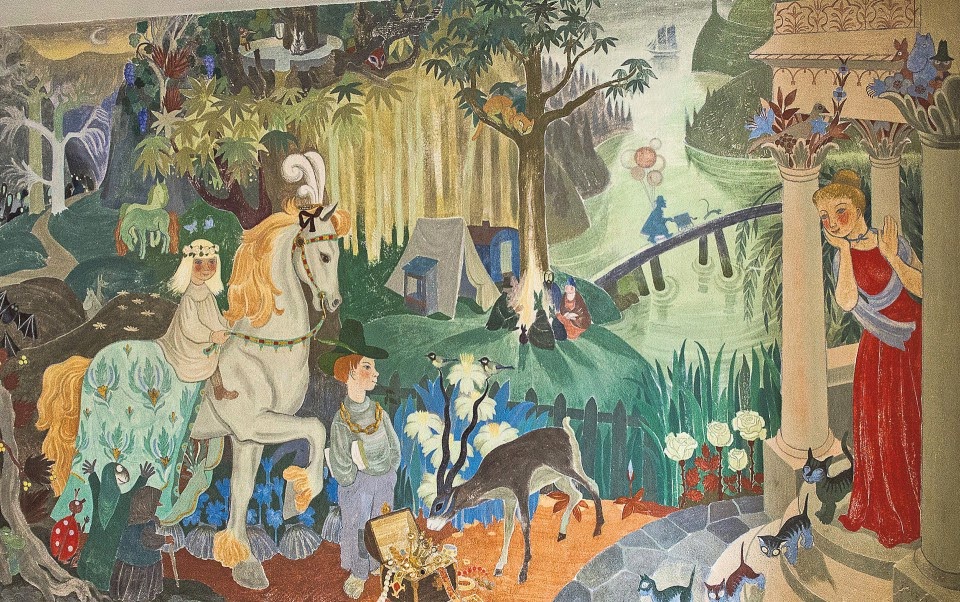 Photos of the kindergarten murals.
Mural at the vocational school of Kotka (1952)
In 1952, few years after kindergarten murals, Tove also made a painting for Maritime school's cafeteria in Kotka. Over the decades and during the renovations, the painting has partly been damaged and a small Moomintroll at the bottom of the painting has been removed.
Nowadays the facilities belongs to Etelä-Kymenlaakso Vocational College.
Read also