Tove Jansson's niece Sophia Jansson writes about the role and importance of books and reading in the Jansson family.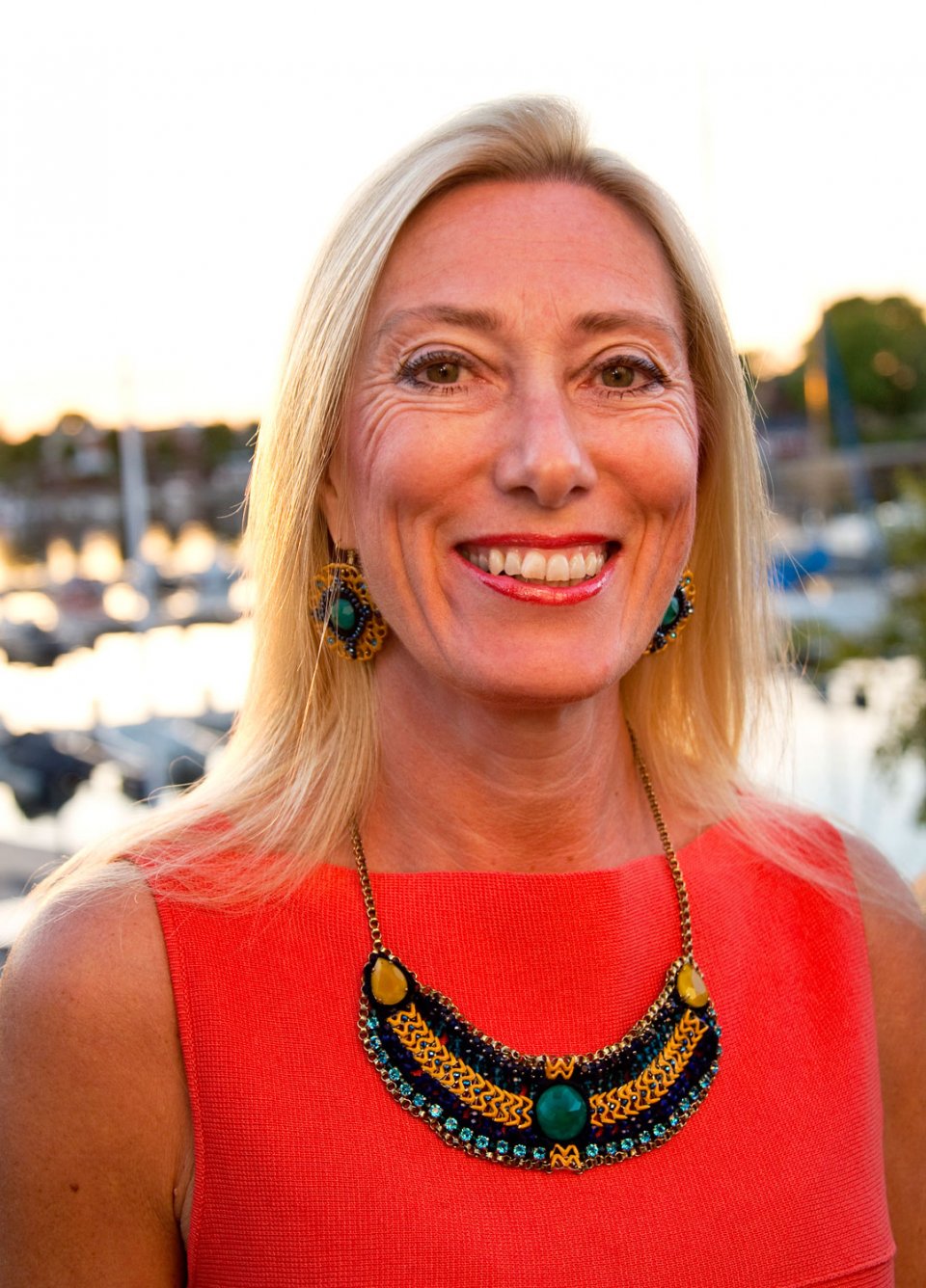 "The joy of reading is connected to experiencing books as a natural part of your everyday environment and life. In my childhood home there were loads of novels, comics, non-fiction and picture books for children and adults alike, and reading always played a big part in the Jansson family. I can't imagine living in a world without books since they are such a fundamental part of my life.
Tove read non-stop too: as a child she used to bring a flashlight with her to bed and read under the covers while the others slept, she simply could not keep herself from finishing an exciting story. In later years her own bookshelves started to fill with books about art, storms, philosophy and religion – but more than anything else, she loved fiction. She mainly read in Swedish, a little bit in German and French and now and then in Finnish, too. From a young age she was already reading quite a bit in English since the antiquarian's English books were cheaper and her mother hugely admired English culture.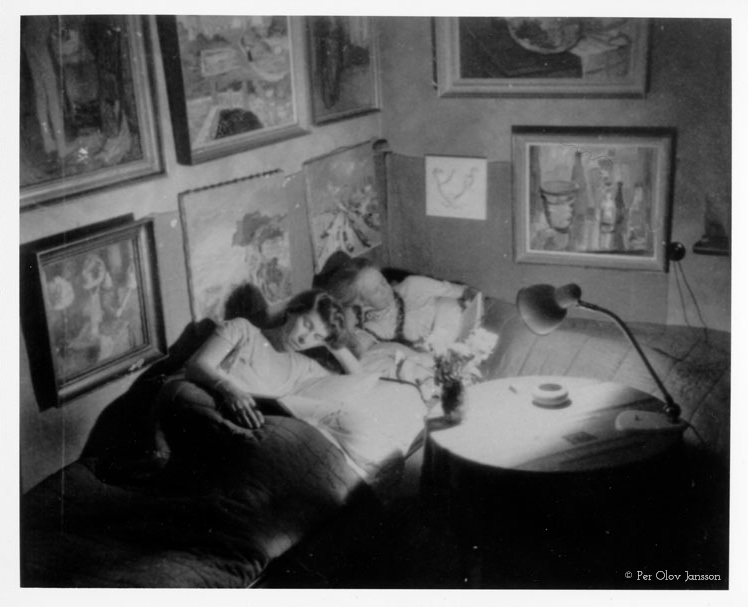 In Tove's circle of friends and family, books were diligently being exchanged and borrowed among readers and discussing books that one had read was commonplace in the Jansson family home when Tove was young. This was important since a shared reading experience deepened the meaning of the texts and opened up new perspectives that weren't all about literature, it was about people.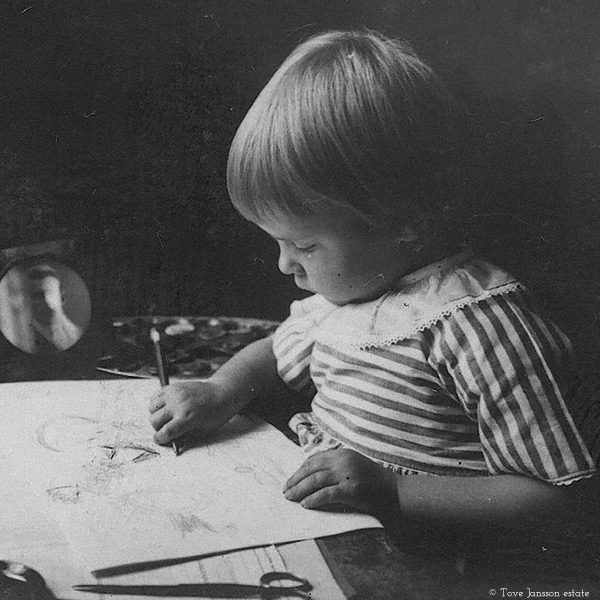 Various drawings from Tove's youth have been preserved, and there's something about them that is absolutely fascinating. Her mother wrote down the stories that Tove told while drawing. Behind the picture there was always a story and a narration present: a planned tale that she illustrated. This is incredibly important; to make room for what your own imagination creates from words and stories, or the other way around, from pictures.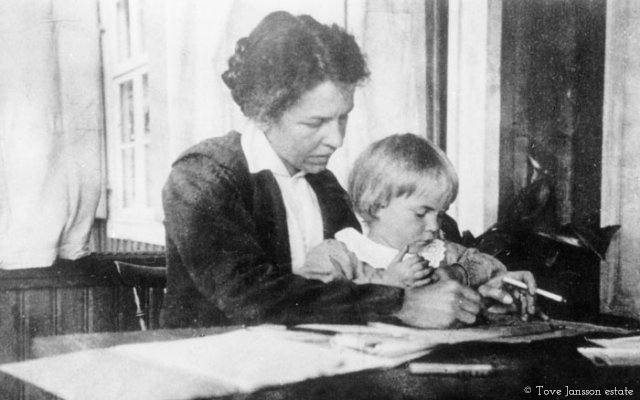 Making a livelihood mostly drawing pictures and writing texts to go along with them, Tove eventually became a visual artist. She often pondered on how pictures and images would work best together. She thought through pictures and often described them with her texts. In her adult short stories it's made evident that her texts are shaped like an artwork, creating a strong entirety, just like in her paintings. She did not distinguish reading, writing and drawing.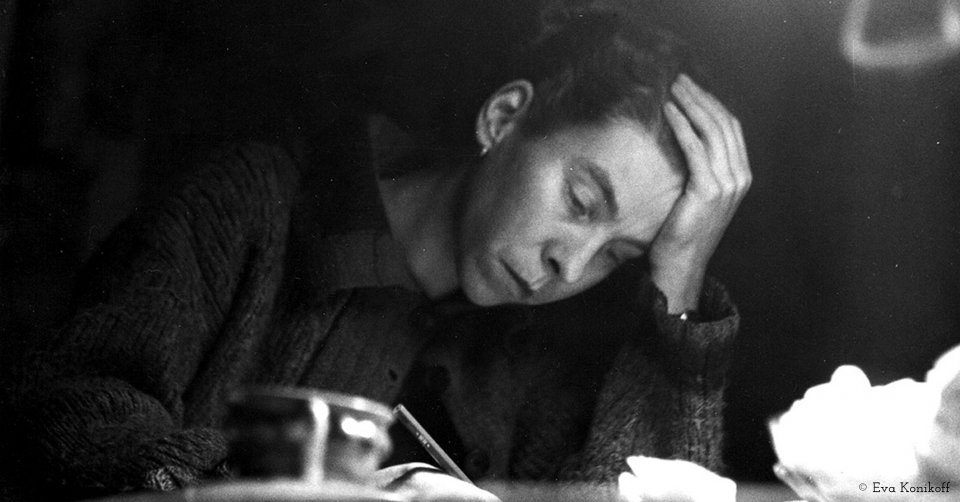 "Stories are a road leading to the imagination"
A wide vocabulary makes it possible for the content produced in today's world to become more nuanced, whether it's texts or images, while frequent reading and writing improve your vocabulary. Books have become ever more important in today's digital and highly visual world, since they offer a perspective on life that is not obtained through images. Words contain many nuances that help us understand and express the world we live in as well as our own thoughts and feelings. Stories are a road leading to the imagination, it is through them that we gain the opportunity to dive into another world and find serenity. When reading, one can picture the world being described in the book as if it were real, thus expanding your imagination.
It's never a bad time to pick up a book! Whether you're 7, 25 or 75 years of age, the joy of reading can always be experienced. There is no need to feel ashamed if you haven't read in a while, or at all for that matter. I, myself, had a hectic span of a couple of years where I didn't have time to read as much. Reading can also be done in small intervals, as long as you read.
– Sophia Jansson