The Finnish streetwear brand Makia launched its first Moomin collection in fall 2018, and it was a smash hit from the very beginning.
"Most of the collection was sold out in a matter of days and very well received by the public. A re-stock was made on some of the most popular products and that also sold out", Joni Malmi, the Brand Director of Makia tells.
The collection took its inspiration from the 'Moominpappa at Sea' story with a lighthouse beam yellow highlighting the pieces throughout the line. It included around fifty styles of timeless Nordic streetwear from weather enduring jackets to fisherman's knits and Merino wool accessories, along with Tove's original artwork being used in a respectful manner.
Moominpappa, being the relentless storyteller and adventurer he is, has inspired Makia to create something new for all the adventurous ones.
Moomin by Makia pt.2: Adventures of Moominpappa
"With a thirst for exploration and adventure he often sets out for travels into far away places, meeting new and unexpected acquaintances, sometimes resulting in coming home with a tail between his legs", Malmi describes the inspiration behind the new collection.
"As a whiskey loving dreamer, philosopher and a family man, this gentleman troll with his sea-faring yearnings and bohemian ways, is a truly humane inspiration that we can most definitely take resemblance to."
The new collection is called "Adventures of Moominpappa", and as a rather realistic summer collection it takes into account the possibility of a few rainfalls as a part of the adventure.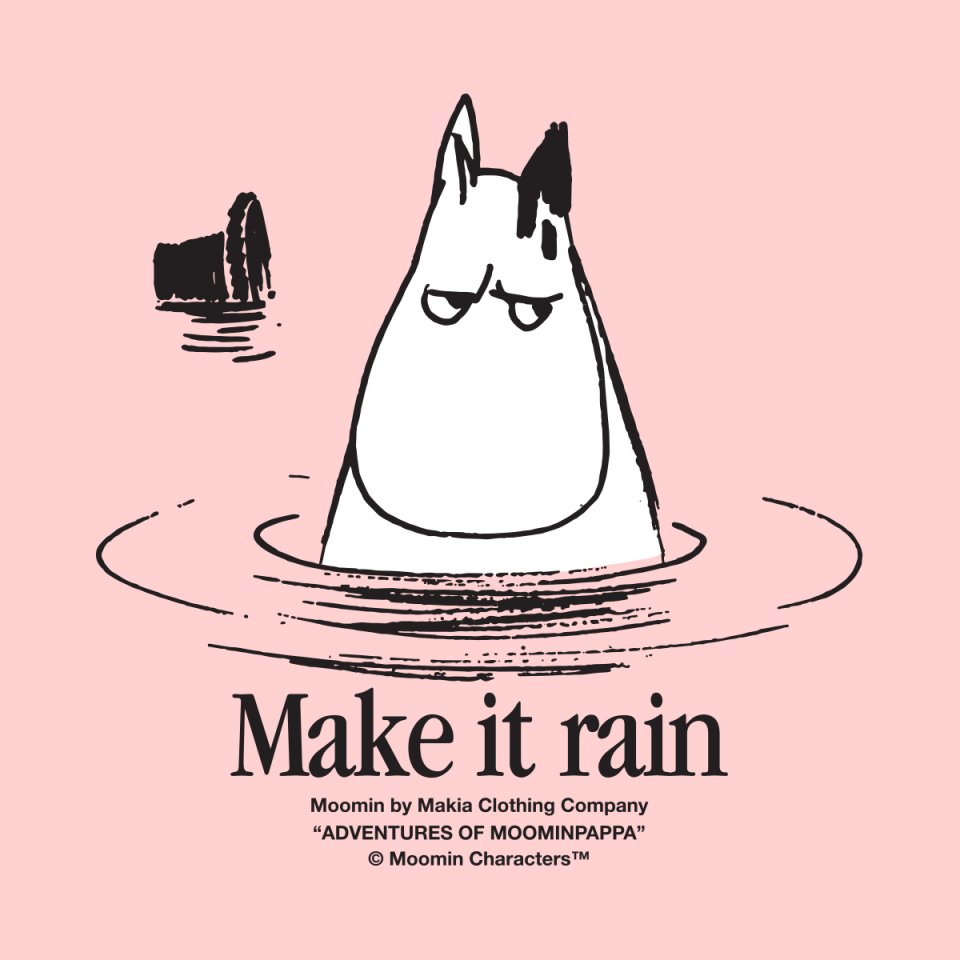 "For 2019 the MAKIA X MOOMIN collection carries a light summer attire, with light colours and highlights such as an all over rose pattern and a yellow rain coat, with details and prints combining Tove Jansson's original drawings", Malmi tells us at Moomin.com.
How about the colours? "The colours are gentle summery tones from old Japanese edition Moomin books that we found from the Moomin Museum in Tampere Finland. They go along nicely with the season, which is a quirky contrast to the theme of an adventurous Moominpappa." As per the prints, they are "from Moominpappa's travels and him getting into situations a little over his neck, to add a humorous twist that is easily relatable and humane".
And the aim of the collection? "We wish the collection brings out the little adventurer that we all have living inside us."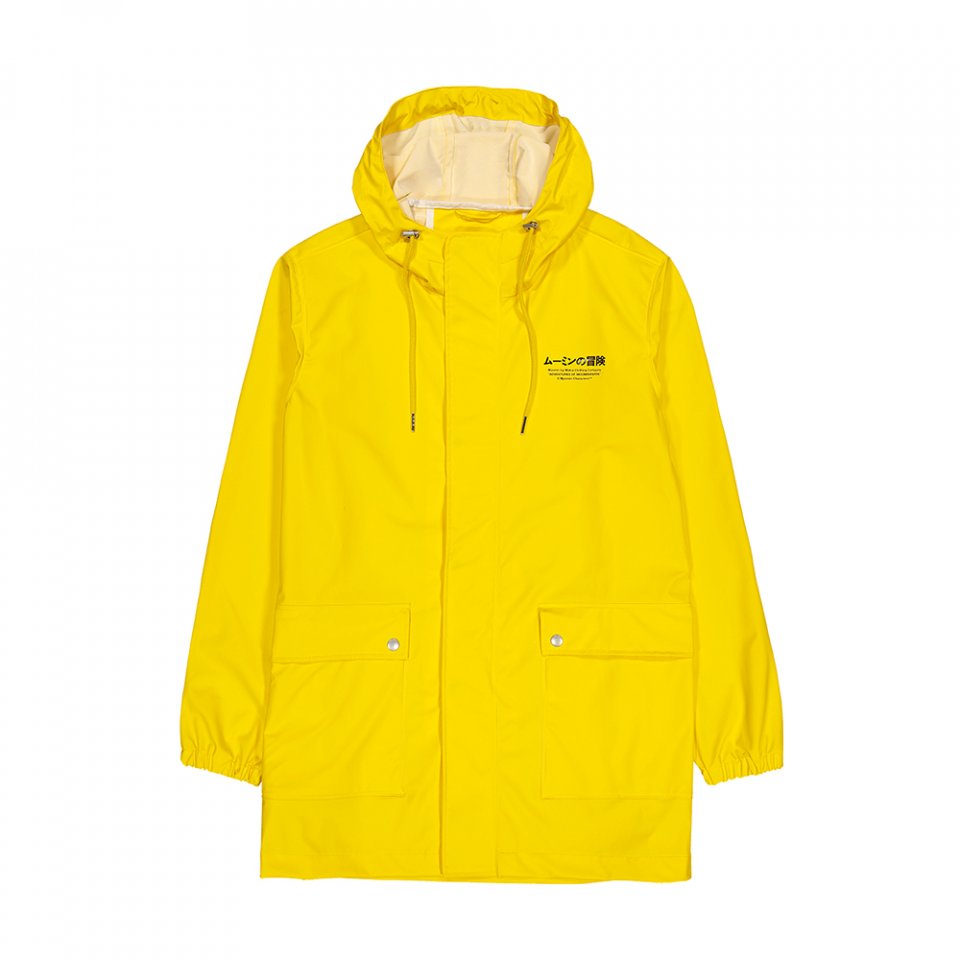 The "Sade" jacket makes it a lot more cool and OK to enjoy a few heavy rainfalls and strong winds at the sea. It is a mid lenght rain jacket that is waterproof with welded
seams and a rainproof button closure. It comes with a fitted hood and two large pockets on waist and a Moomin prints on chest and back.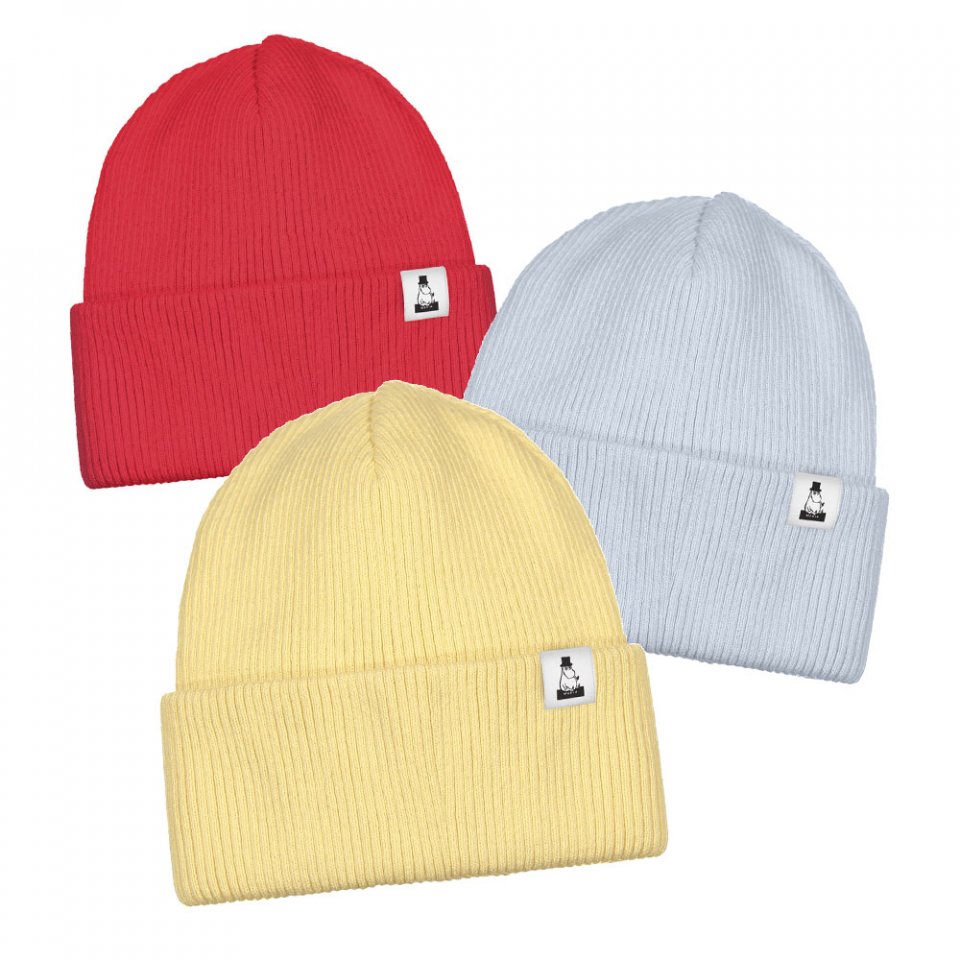 And, for spreading Moominpappa's message about the joy of summer rain, the "Kylpy" tote bag is the go-to piece.
Accompanied with a warm cup of coffee from Muurla's "Kylpy" mug, the sea survival set is complete.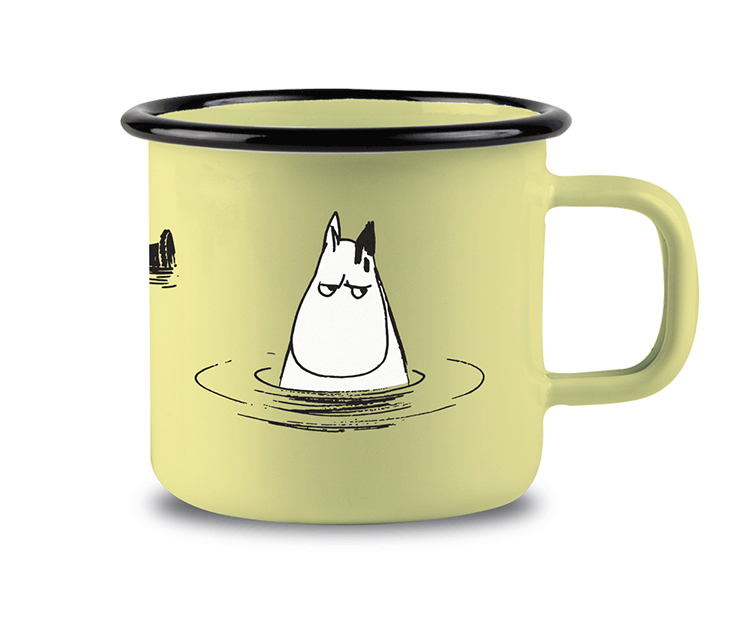 A rose for you, my love
"Ruusut" is a short sleeved yellow shirt with allover print of roses.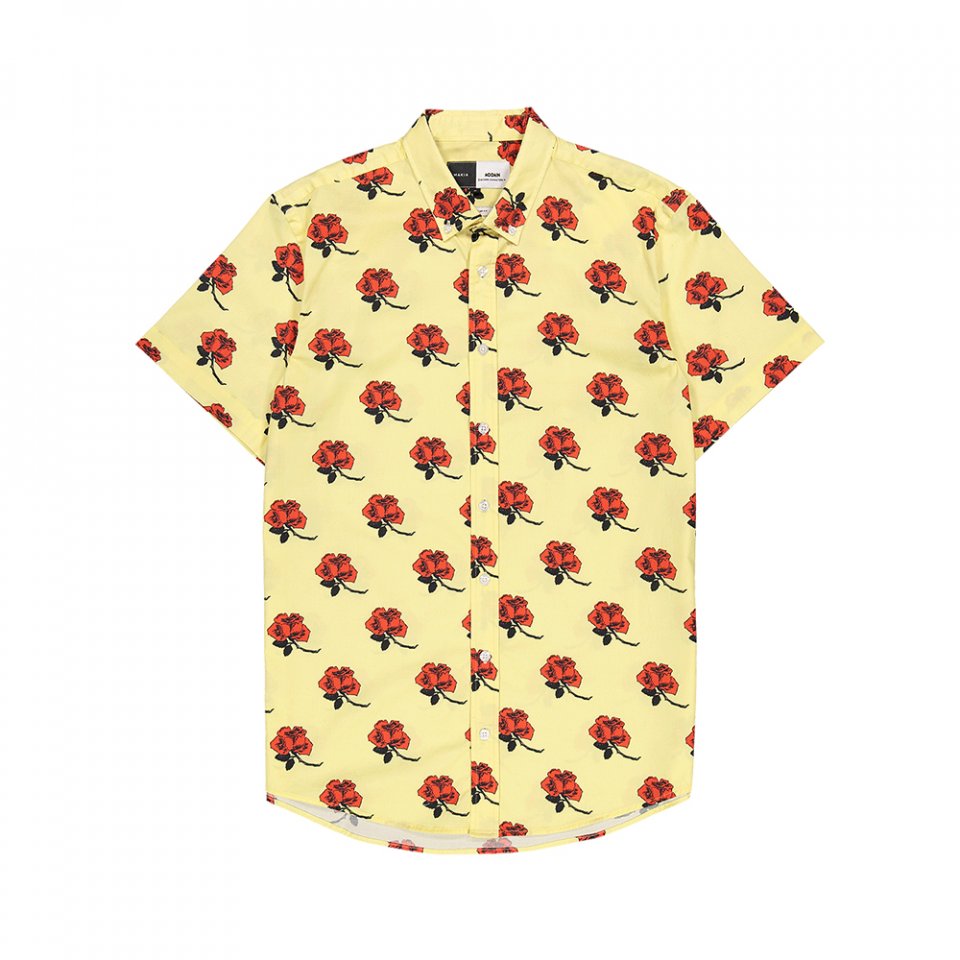 Joni Malmi, the brand director says it is "one of the highlights of the collection: it is symbolic to coming home after a hiatus with the tail between your legs and offering roses as an apology."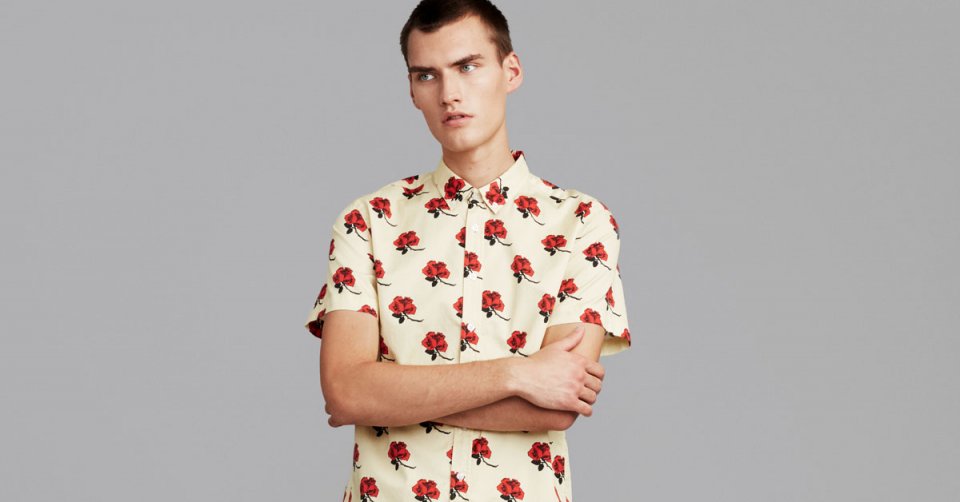 The "Sori" tote bag unveils the humble side of Moominpappa.