Tove and her brother Lars Jansson wrote the Mumintrollet TV series for the Swedish public service television and it was released in 1969. Vivica Bandler directed the series together with Ulla Berglund. 
In this tv-series with 13 episodes, the Moomins are live actors with Moomin costumes. The main characters are Moominpappa, Moominmamma, Moomintroll, Little My, Fillyjonk, Misabel, and the Muddler.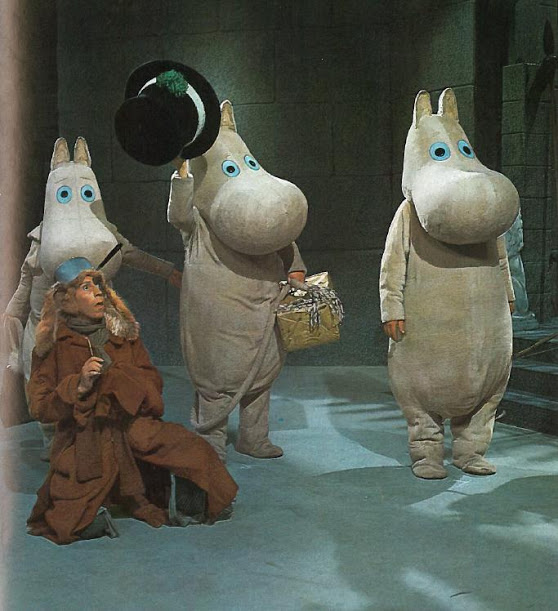 The Mumintrollet TV series became known because sometimes Moomins were without their heads. This caused a lot of discussions and was widely disapproved. Taking off the heads caused a Moomin fear among children in Sweden and Moomins were considered scary characters. Nowadays it is not allowed for Moomins to show up without the head.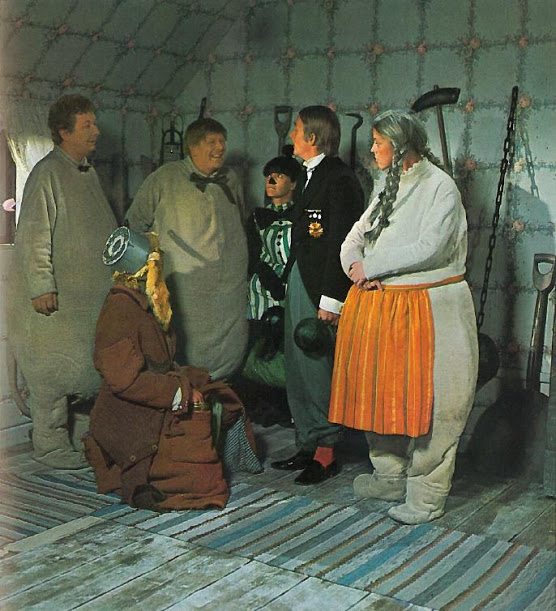 Enjoy all the episodes and see them here (in Swedish) 
Episodes
Den lyckliga dalen (The Happy valley)

Av med näsan (Without a nose)

Fjärilar och hovningar (Butterflies and Courts)

Guld och sammet (Gold and velvet)

Menuett och spaghetti (Minuet and spaghetti)

Rubiner och byxknappar (Rubies and buttons)

Parad och trolleri (Parade and wizardry)

Kungen kommer! (The King is coming!)

Kungen blir osynlig (The King becomes invisible)

Kungen flyger (The King flies)

Troll och teater (Trolls and theatre)

Rampfeber (Stage fright)

Generalrepetition (Dress rehearsal)