The Moominvalley Park mug by Moomin by Arabia was launched in 2019 to celebrate the new theme park in Hanno, Japan. Now a limited set of the original mug will become available to the Moomin online shops and iittala.com.
Moomin by Arabia will be revising the illustration of the Moominvalley Park mug in early 2023. Because of that, an exclusive, limited set of the original mug from 2019 will be available at iittala.com and moomin.com on November 3rd! The exclusive mug with its magical winter feeling is a beautiful gift idea for the most special ones during the holiday season!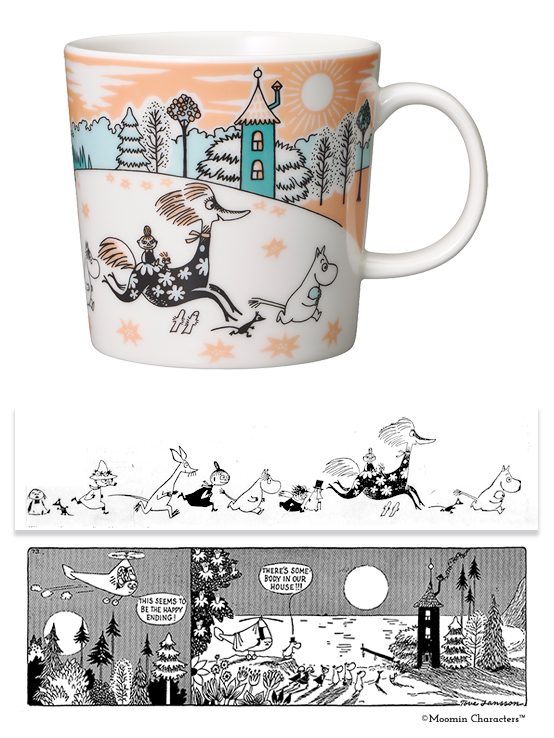 In the mug's illustration, the characters are running after each other with Moominvalley's surroundings in the background. The illustration features Moomintroll, Snufkin, Mymble, Primadonna's horse and other characters from the Moomin stories. The colour scheme is distinctive with light pastel colours, accentuating the magical feeling. The original artwork of the characters is from Tove Jansson's ad for the bank Föreningsbanken (1956). The Moominhouse and the landscape with its trees are inspired by Tove Jansson's Moomin comic Desert Island from 1955.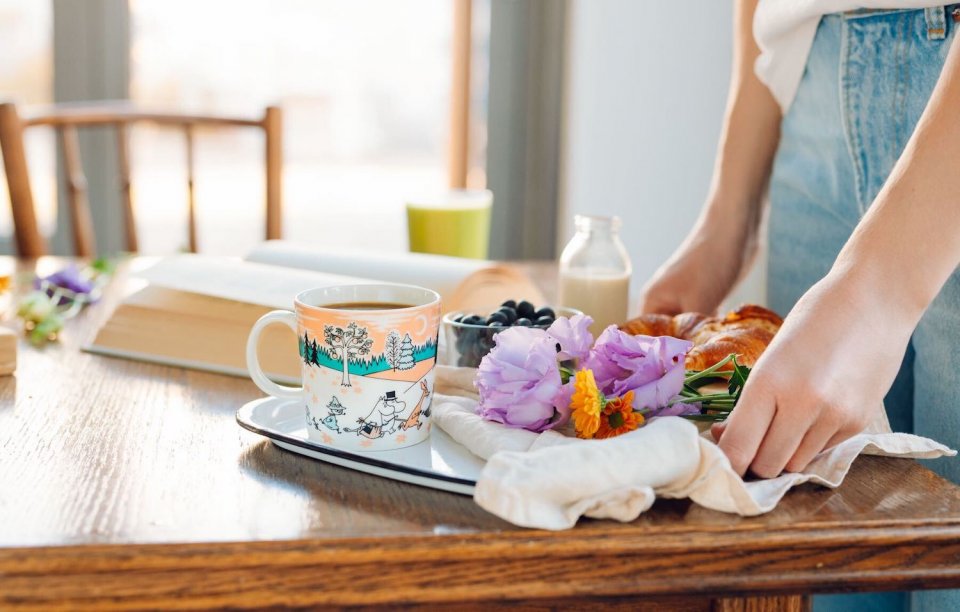 Like many other special Moomin mugs, also the Moominvalley Park mug has a special stamp on the bottom of the mug. In this case, the stamp of the mug is the Moominvalley Park logo.
The mug sales start on November 3rd, 2022 at 8:00 Finnish time (EET). The mug is available at the official Moomin online shops and iittala.com as long as stock lasts. The price of the mug is 39.90 euros, and the purchase limit for the mug is six per customer.
You can find answers to some frequently asked questions regarding the mug sale here.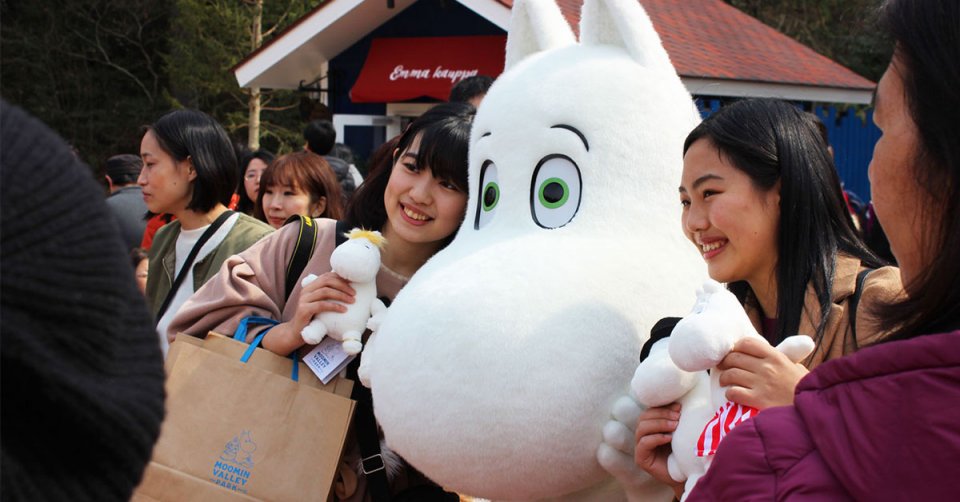 17.3.2019
Have you already visited the magical Moominvalley Park in Japan? Take a look at what happened at the opening festivities!
7.9.2022
The Moomin mug for winter 2022, "Winter Wonders", marks the comeback of sports nut Mr Brisk. The new collection comes for sale on October 7th.