Among her numerous different illustration projects, Tove Jansson's mother designed nearly all the Finnish postage stamps from the 1940s until 1962. Finnish Postal Museum has now opened a virtual exhibition presenting stamps and sketches Signe Hammarsten-Jansson designed.
The heartfelt character balancing between creativity and housework – Moominmamma. This description matches perfectly also with Tove Jansson's own mother, Signe Hammarsten-Jansson (1882–1970). Ham, as she was called, worked as an illustrator and drawer, and had a huge influence on her daughter's career. In her mother's arms, Tove learned how to draw, even before she learned to walk.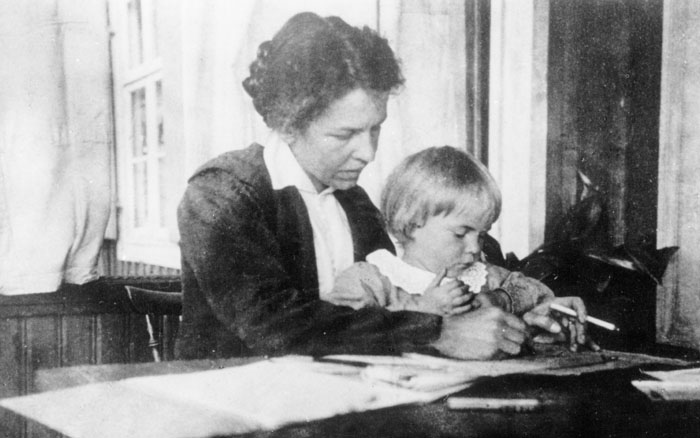 It is not surprising that already as a child Tove had a natural relationship for drawing and art – she was used to seeing her mother drawing day after day, hour after hour, whether it was illustrations for stamps, books, magazines, book covers, or something else.
From the 1920s, Ham designed nearly 200 different Finnish stamps along with numerous alternative suggestions for given themes. In the 1930s several different designers worked for the stamp designs but from the 1940s onwards it was mainly Ham who designed all the stamps for Finnish postal service. About six billion stamps designed by Ham were printed in the past. So unlike Moominmamma Ham made a lot more than just housework.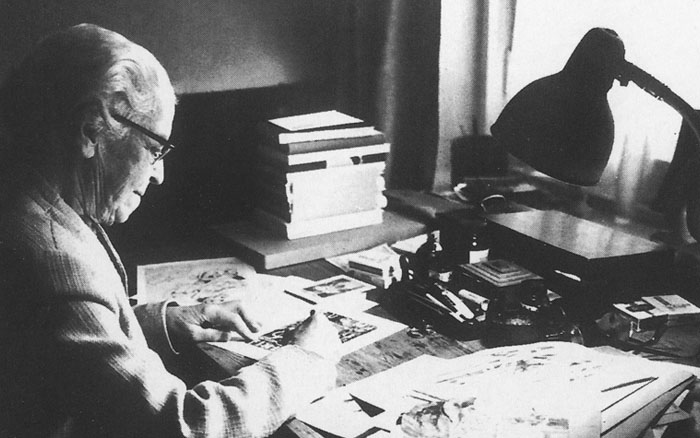 Love for the sea and nature
As this year's #OURSEA campaign highlights, Tove Jansson and her whole family loved the sea and enjoyed marine adventures. The importance of the Finnish archipelago is also reflected in several landscape sketches Ham designed.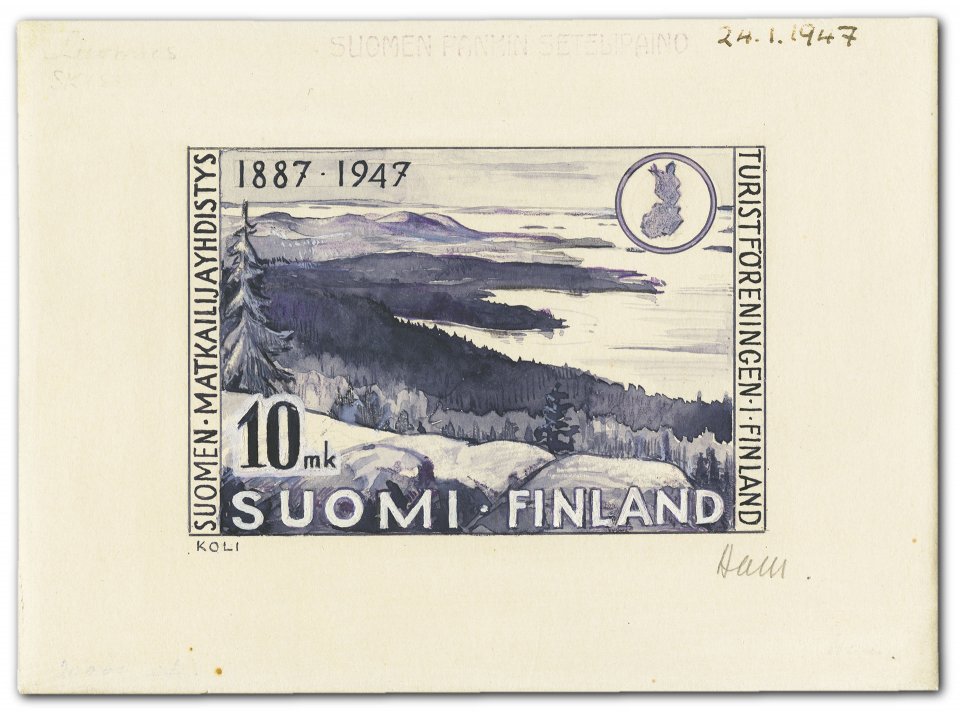 Ham's love for nature is evident also in the series for Red Cross and Tuberculosis services. Plants and animals come to life in skillful drawings. Ham designed stamps for these series for another ten years after her retirement in 1952.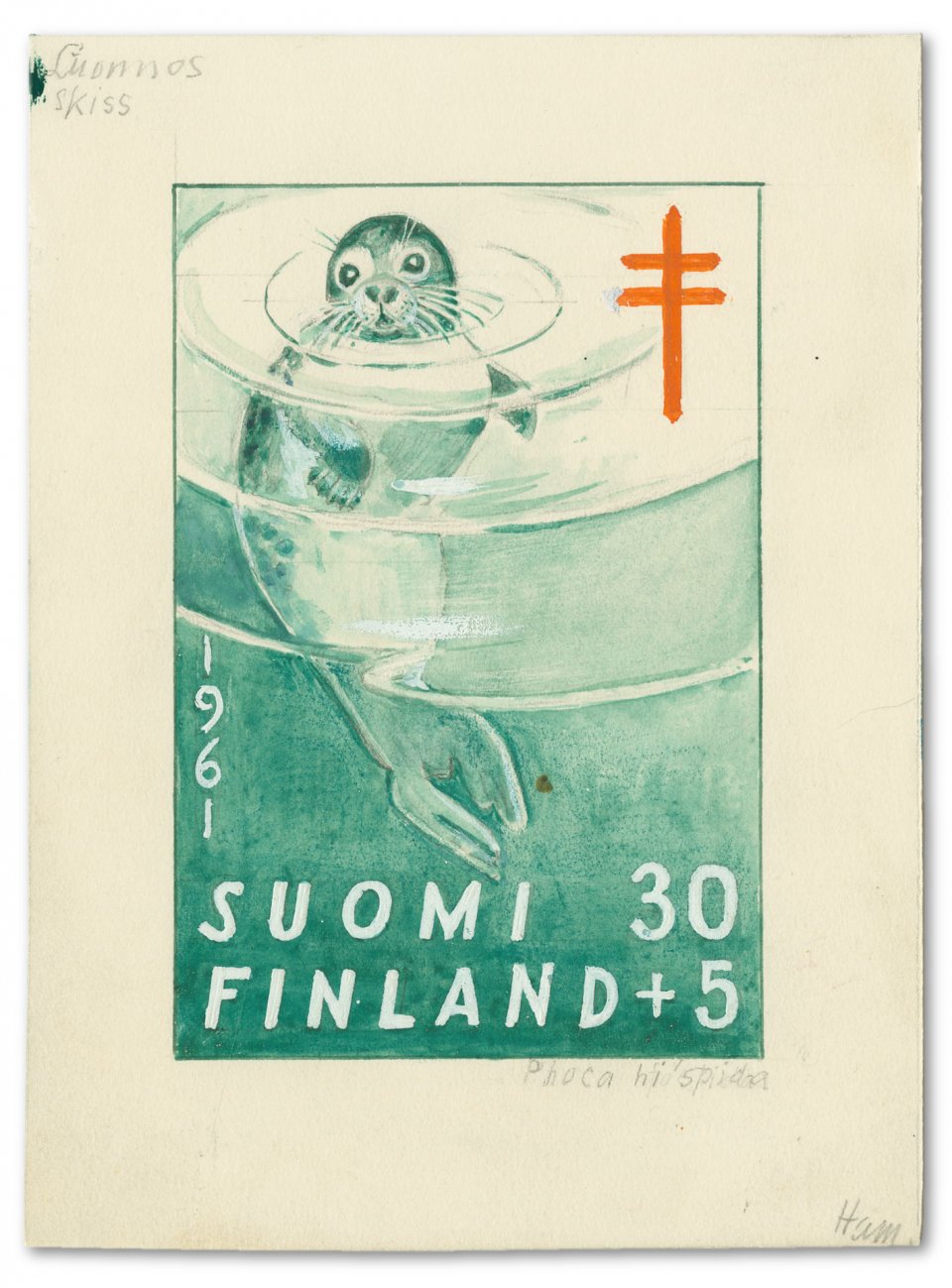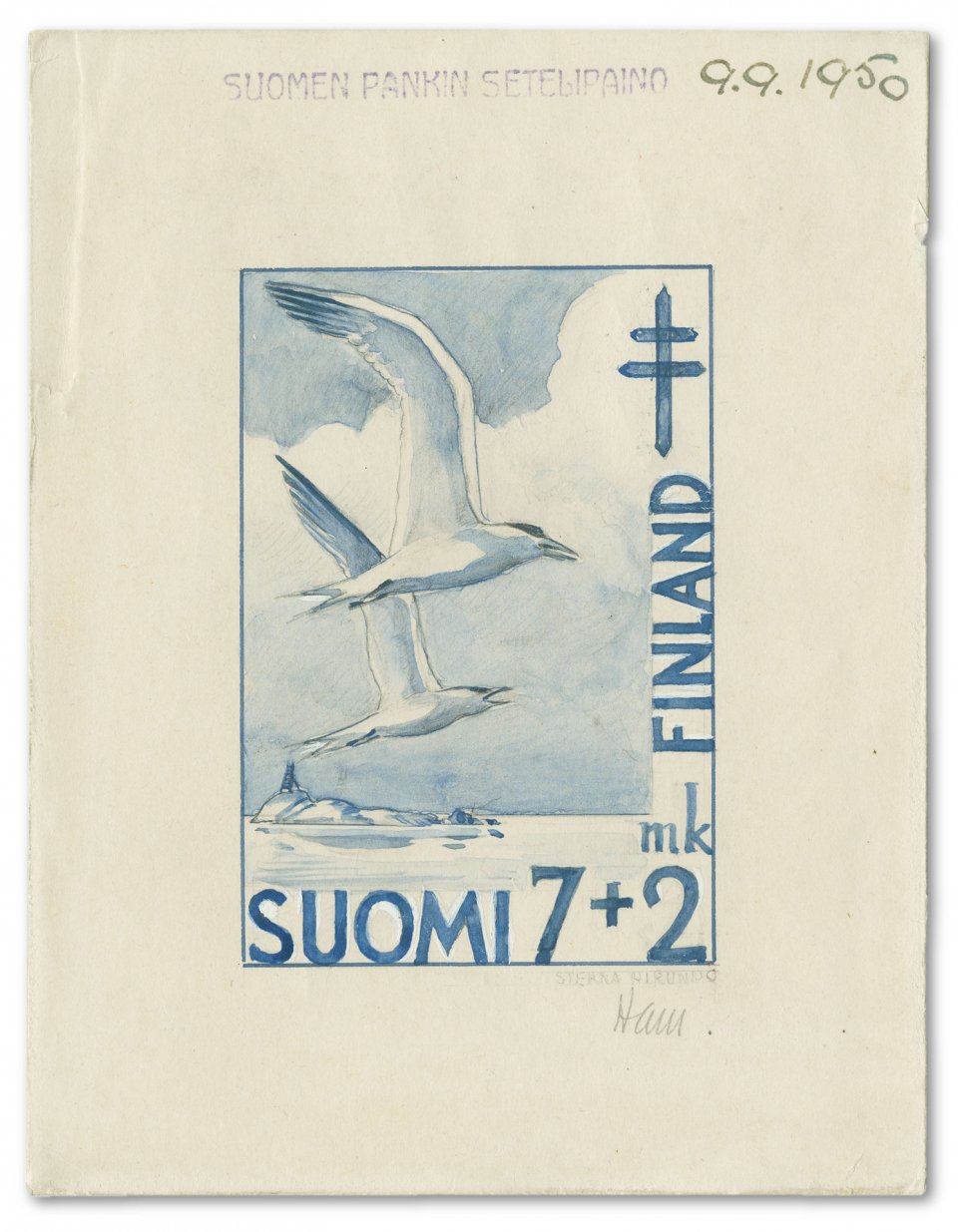 Virtual exhibition now open
Signe Hammarsten-Jansson is the artist who has designed most of Finland's stamps. This year marks the 50th anniversary of the artist's death and The Finnish Postal Museum has now opened a virtual exhibition of Ham's work. Unfortunately, the exhibition texts are only available in Finnish.
Stamp sketches: Postal Museum