Have you seen these absolutely beautiful Moomin Easter paintings? Tove Jansson was a multi-talented artist, skilled in various techniques and able to adapt to different styles. Her beautiful ink-line character drawings have become beloved by millions today. In 1950, she created four Moomin Easter illustrations using a mixed technique of ink, watercolor, and gouache. These illustrations were later featured on postcards and sold at the department store Stockmann in Helsinki, Finland, during the spring of 1956.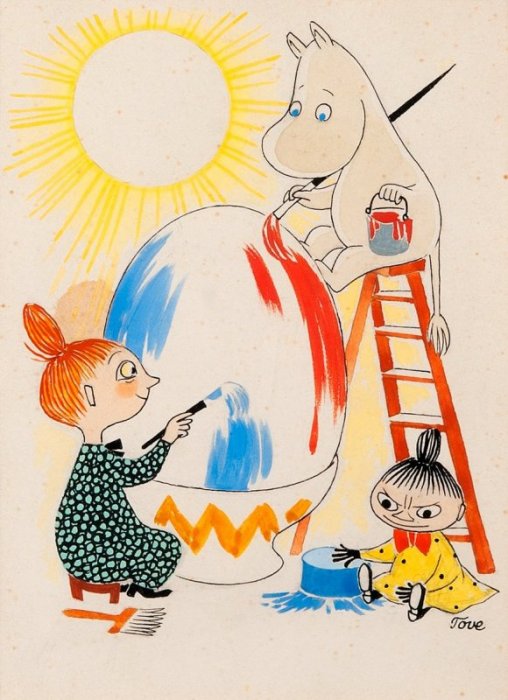 Moomin and the Mymble paint an Easter egg
Tove Jansson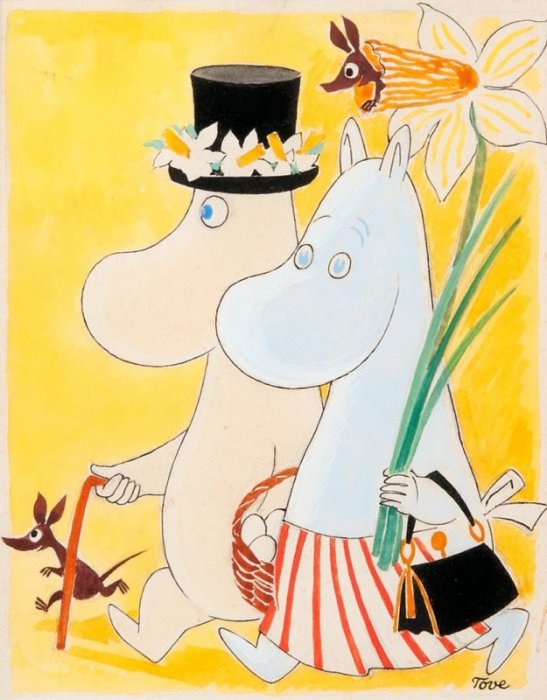 Moominpappa and Moominmamma / Easter
Tove Jansson



Snufkin playing music / Easter
Tove Jansson
We wish you all a HAPPY EASTER!