There are now 10 different kinds of Moomin Collector's plates – and there are still 10 to come!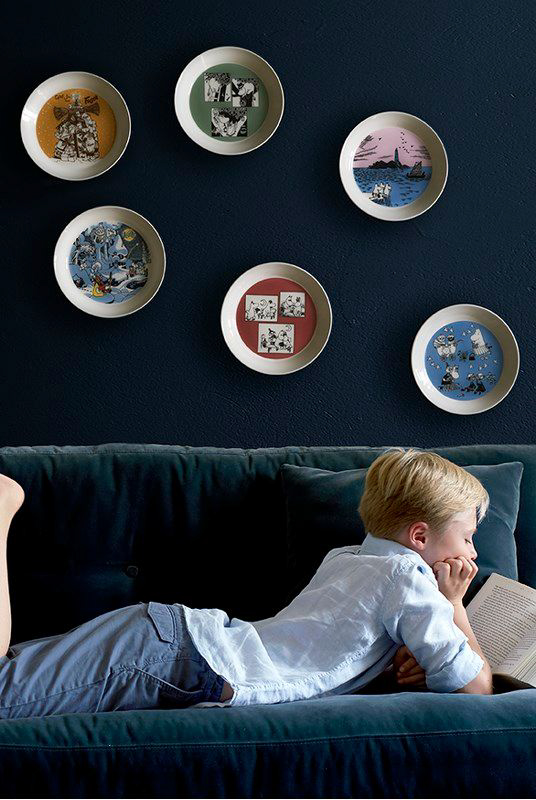 Arabia's series of Moomin Collector's plates is now growing when the ninth and tenth plates become available in September 2018. Collectable plates featuring Moomin characters have been in production since 2014, and they have always come out two at a time. The designs are based on Tove Jansson's original artwork which Tove Slotte has interpreted in these lovely plates that are meant to be paired with mugs carrying matching images. The mugs have been sold earlier and you can read more about them on our blog post series "The history of Moomin mugs by Arabia".
The 2018 Collector's plates are Rose from 1990, and Millennium from 2000, when the Moomins celebrated the start of a millennium. Total of 20 different plates will be available in the coming years. The first collector's edition plate 2-pack, Fazer & Moomintroll dreaming, was launched in autumn 2014, Green & Christmas Greeting in 2015, Blue & Tove 100 in 2016 and Night sailing & Peace in 2017. Plates are manufactured by Arabia and are available limited time only!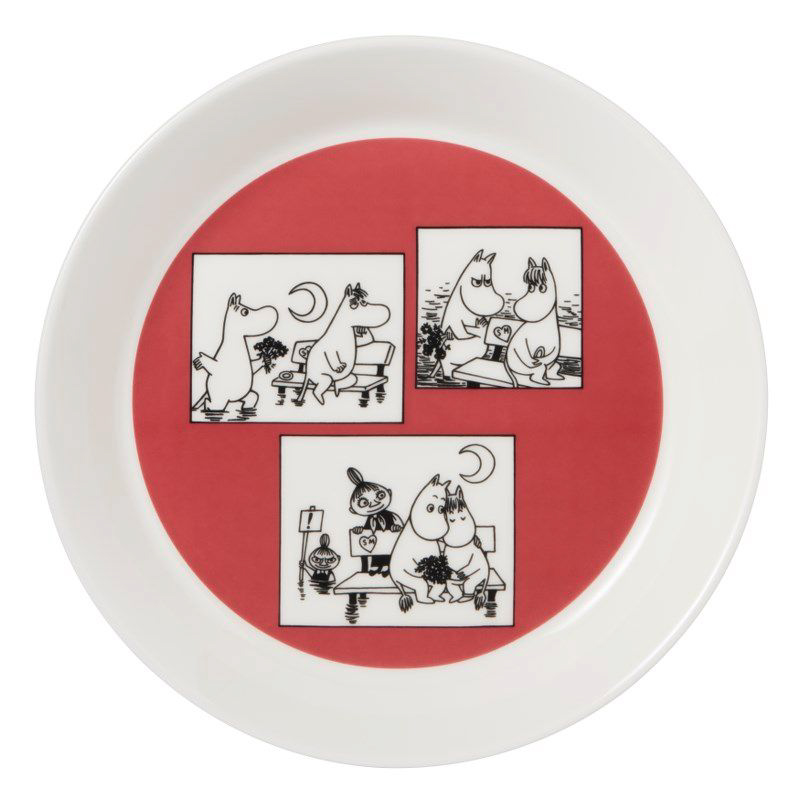 The Rose illustration is from 1990 and was first issued as a mug decoration in a series of four different Moomin mugs. The pictures are based on the Moomin comics, as were all the Moomin dishes in the 1990s. In this comic strip, Moomintroll falls in love with Primadonna from the theatre, who he has rescued from a flood. He tries to explain to Snorkmaiden that Primadonna can't help being so beautiful and temperamental. Snorkmaiden gets jealous and Moomintroll has to win back her affections. In the end, they are in love with each other again, so she snuggles with Moomintroll on a bench. They carve their initials inside a heart.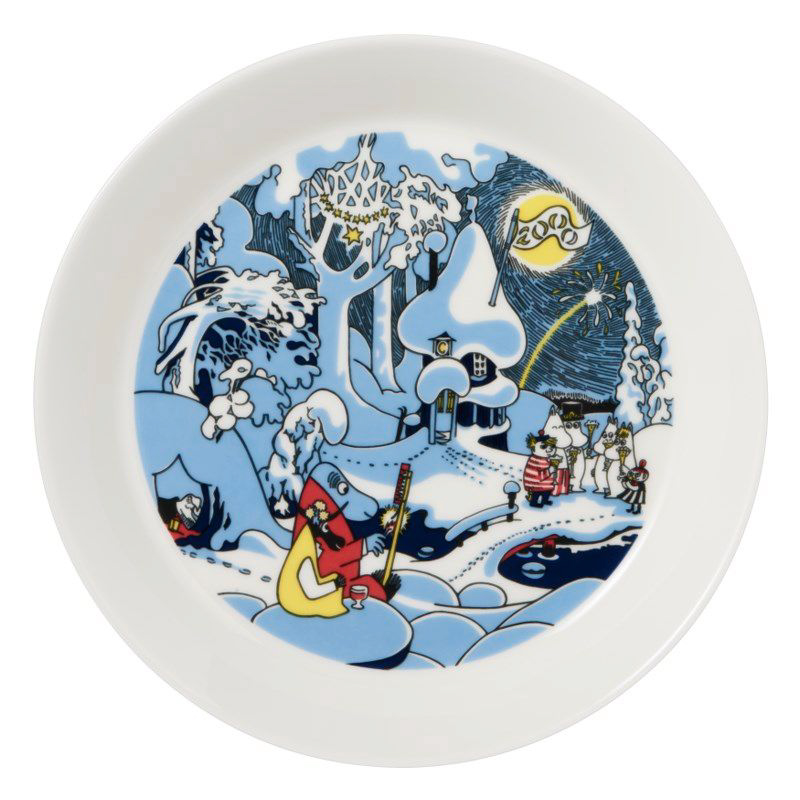 Designed for the turn of the millennium, the Millennium illustration shows when the Moomin family has woken up from their hibernation and gets to celebrate the New Year with fireworks. They raise a glass to the next hundred years, but Little My is too eager and drinks her glass before the toast. The Hemulens have been asked to light the fireworks because they are very practical and handy. Only Snufkin is still asleep, despite all the noise. He slumbers peacefully in a cave under a blanket. The sea is frozen and the roof of the swimming room is covered with snow – it looks like whipped cream.
Arabia's new Moomin collectables will be on sale in September 2018. The plates are sold in a single gift box that contains both plates.
Leave your email address on the product page by clicking here to be notified when the plate sets are in the stock!