Lyko, the leading Nordic cosmetics chain, is launching a new Moomin collection with beauty and home products. Inspired by the harmonious atmosphere of Moominvalley, the collection includes three different product packages and will be available in limited quantities in Lyko stores and online from 18 September 2023.
The new Moomin x By Lyko collection brings characters from Tove Jansson's novels and comics to beauty and home products. The collection, part of the cosmetics chain's own By Lyko range, is inspired by Moominvalley's bathing hut and the Moomins on the Riviera comic from 1955.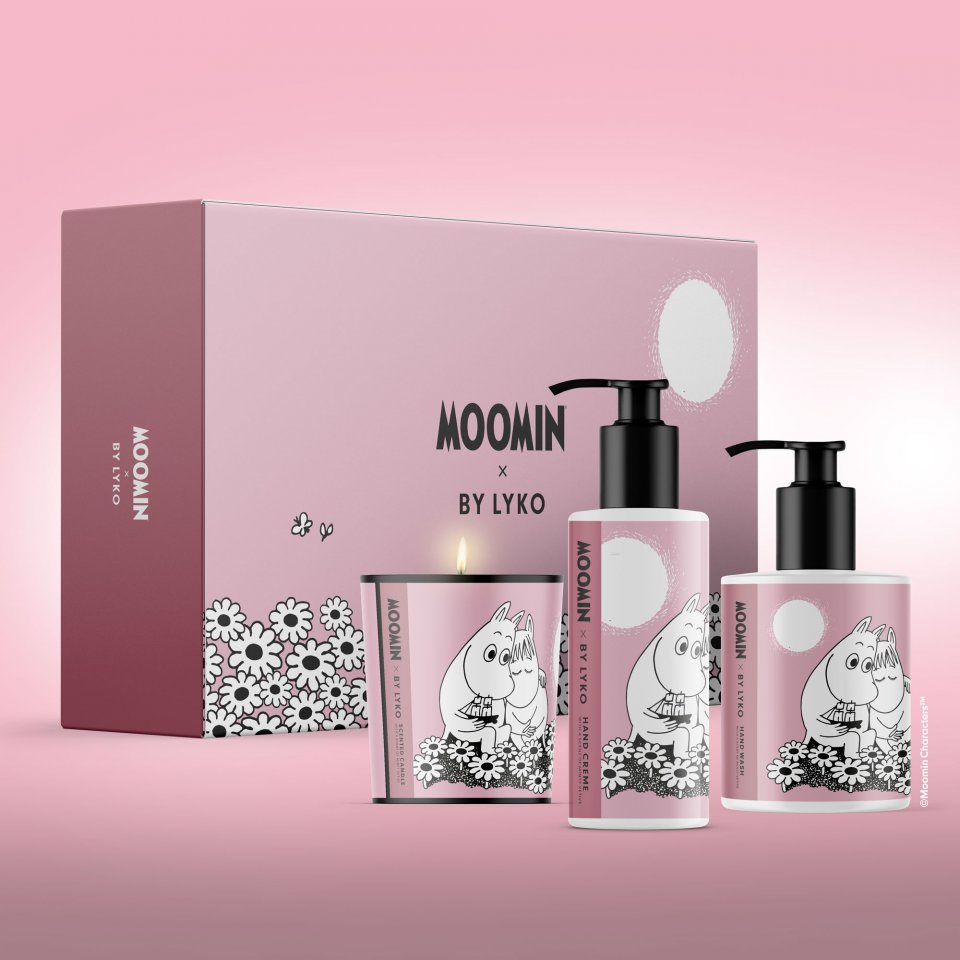 "The Moomins love to bathe."
"The Moomins love to bathe, and Moominvalley's bathing hut is a place filled with joy, relaxation, and community. The products in the series are designed to reflect the peaceful and harmonious atmosphere of the bathing hut and help customers create their own oasis of wellbeing", says Julia Ivarsson, Brand Manager at By Lyko.
"We have used the Moomin family's adventures on the Riviera as an inspiration to create a completely unique and enchanting home and spa series."

Courage and tolerance are the cornerstones of Lyko – as well as important values of the Moomin stories.
"Moomin and Lyko share common values, and we are very excited about this collaboration. We hope the products can offer a moment of peace and tranquility, just like the cosy moments the Moomins are so good at creating," says Roleff Kråkström, CEO of Moomin Characters.
The Moomin x By Lyko collection offers two home kits and a candle set. The Home Kit beauty kits, which come in the scents of green tea or citrus and white flowers, include a scented candle, hand soap and hand lotion. The separate candle kit includes three scented candles featuring Moomintroll and Snorkmaiden, Little My, and the Moomin family.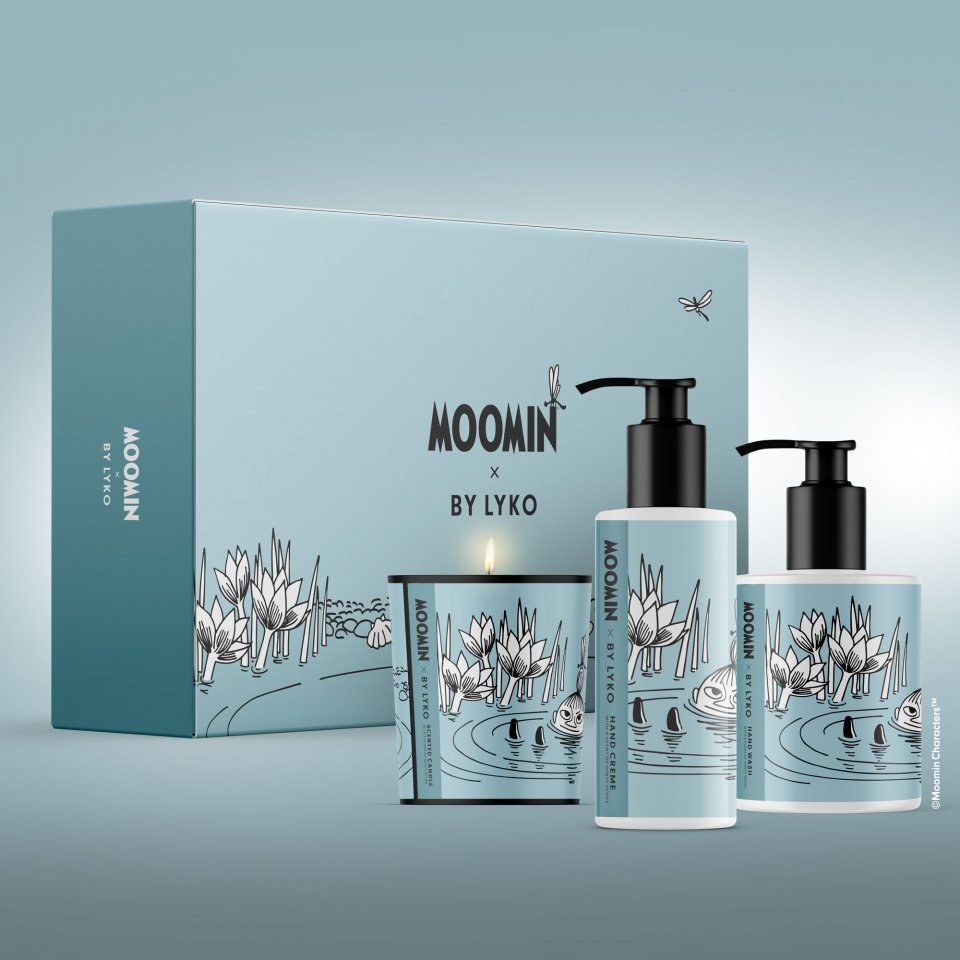 The collection also includes exclusive gift packaging and toiletry bags, where the atmosphere of Moominvalley's bathing hut comes to life. The packaging is designed to enhance the customer experience and create a sense of magic and adventure with each use.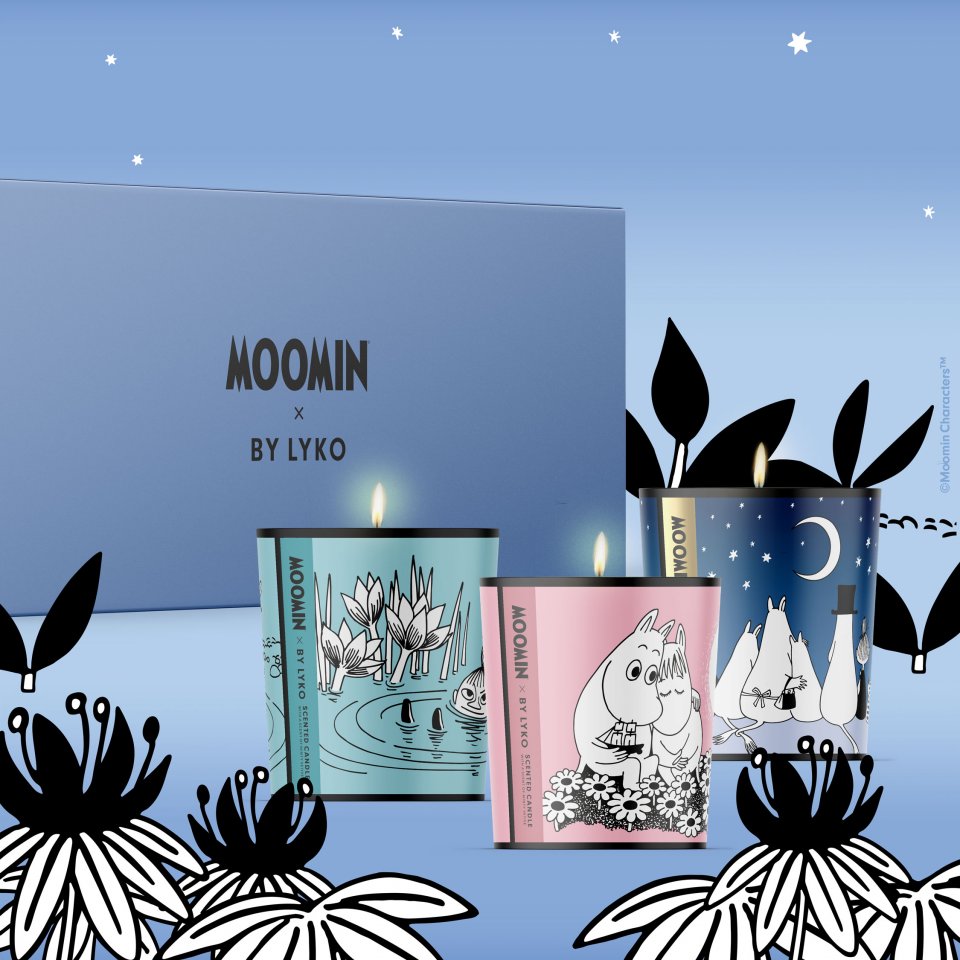 The Moomin x By Lyko collection will be available for a limited time in Lyko stores and online shop from 18.9.2023.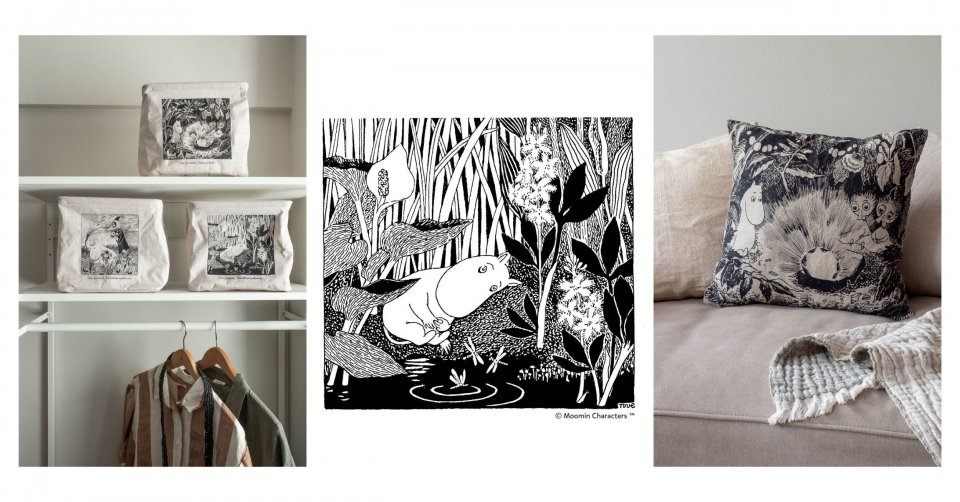 10.8.2023
From Moominmamma's gardening and Hemulen's collections to idyllic Moominvalley, read how nature is an intrinsic part of the Moomin stories.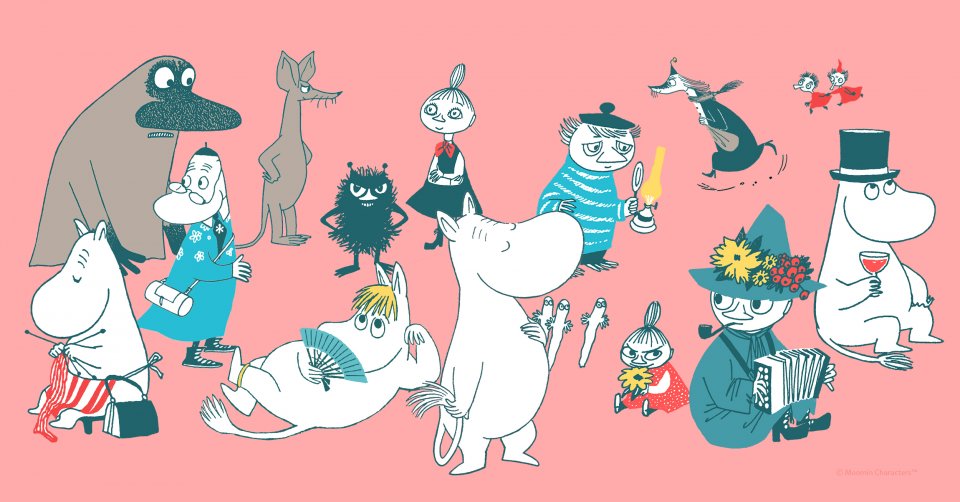 31.5.2023
Get to know all the Moomin characters! Moomintroll, Snufkin, Little My, The Groke, Moominpappa… Did you know all this about them?
13.4.2020
Tove Jansson's Klovharun is an islet in the outermost archipelago of the Gulf of Finland, where Tove spent almost 30 summers.