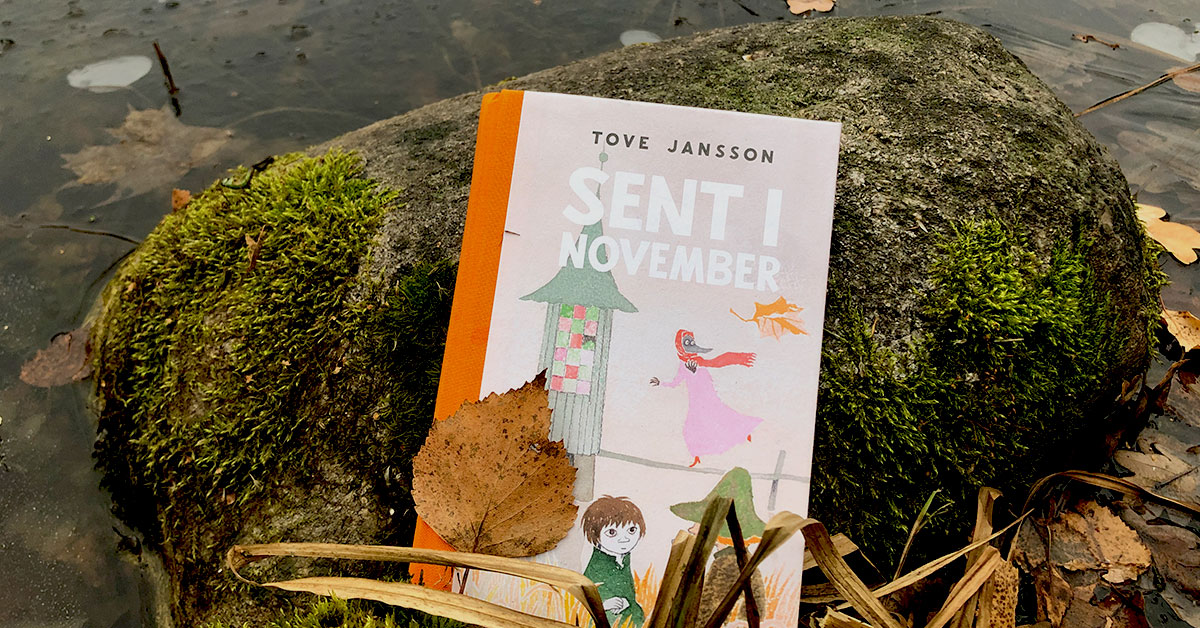 Tove Jansson's last Moomin novel, Moominvalley in November (1970), is a natural recommendation for darkening autumn evenings. If the audiobooks are close to your heart, we definitely recommend that you curl up with a cozy blanket and listen to the Swedish version of the book, where the story is read by Tove Jansson herself.
The darkening evenings with a touch of warmth and beauty
Novita, a Finnish family business that is nowadays the largest manufacturer of hand knitting yarns in the Nordic countries, has brought to markets a Moomin-themed yarn collection and patterns inviting Moomin fans to a knitting hobby. Whether you're an experienced knitter or just starting out, there's a Moomin-pattern for everyone. What a perfect hobby for autumn!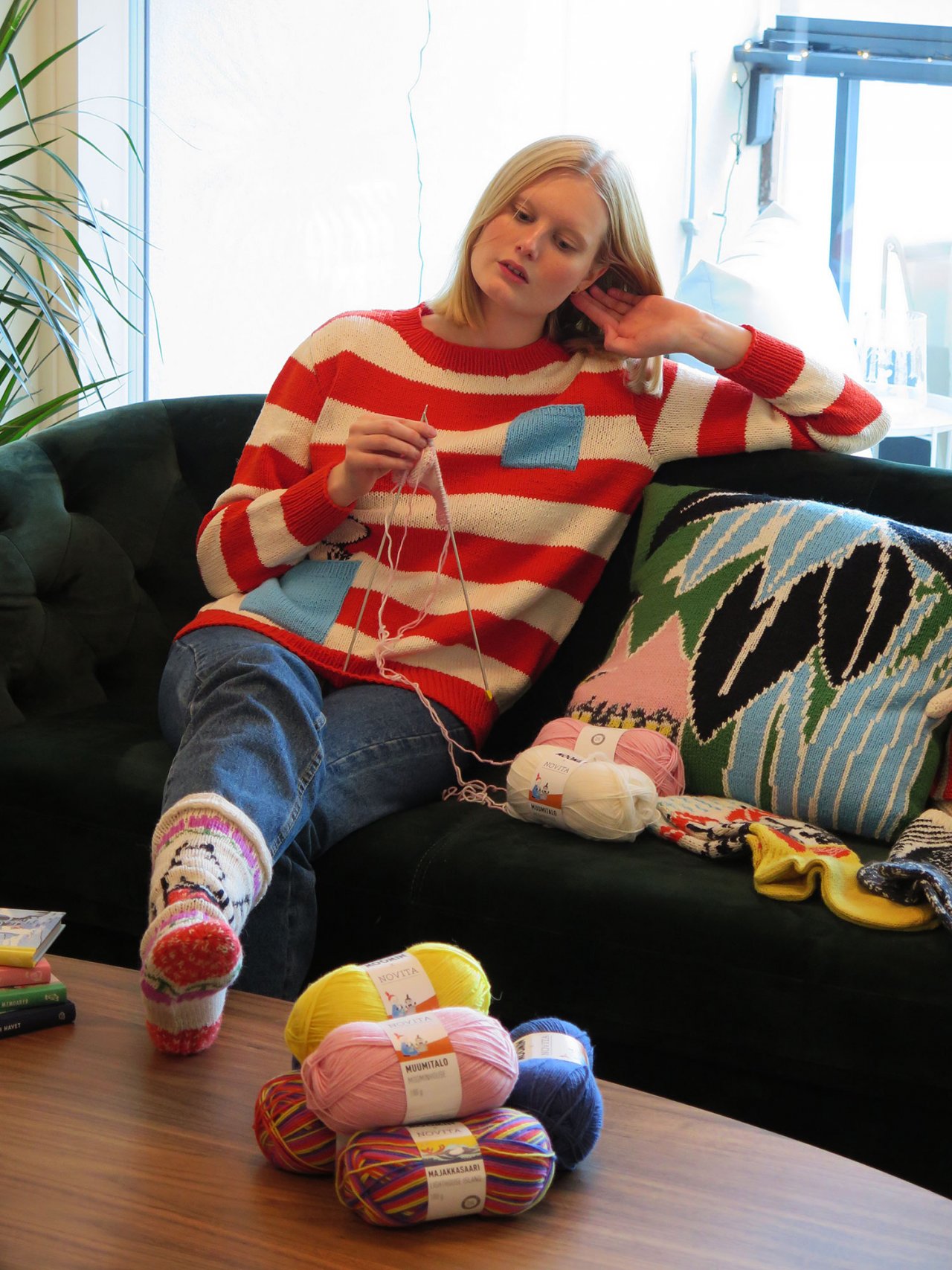 You can check out Novita's Moomin-themed yarn selection and patterns, for example, at Novita's online store or at your nearest retailer.
On our online store, as well as in the Moomin Shops in Finland, you will find a wide selection of Moomin tea to warm the body and mind.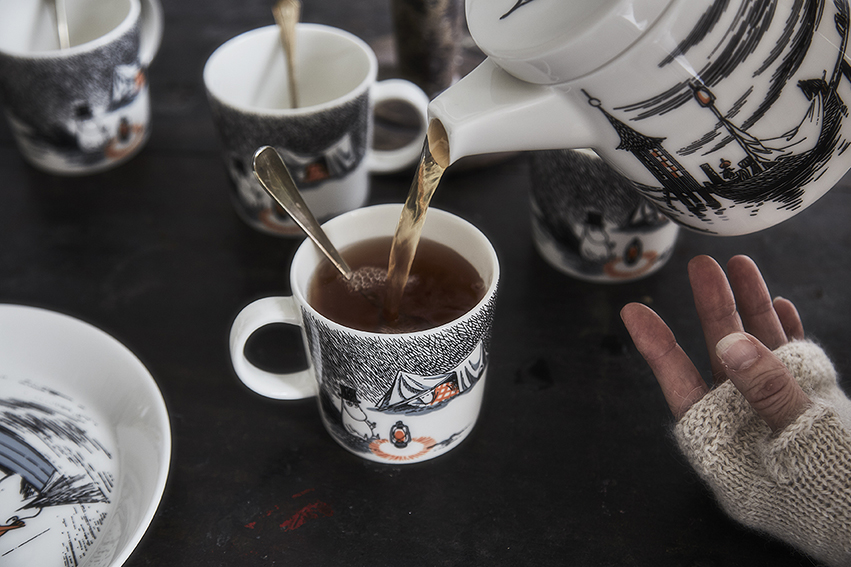 A great addition to a relaxing moment with the family are the massage Moomins made by Isoisän Puulelut (Grandfather's Wooden Toys). Everyone can find their own favourite character from the wide selection at the Moomin Shops or online here.

See and be seen in the dark
But how do you ensure that you will be seen in the darkening evenings when getting some fresh air and exercising? In the selections of our online store, you will find a selection of Finnish Moiko's reflective Moomin accessories from beanies to mittens and gloves. The gloves are made in Finland from high-quality merino wool. The material feels luxuriously soft against your skin and keeps your hands pleasantly warm. And most importantly, the reflective Moomin pattern keeps you visible in traffic. ♥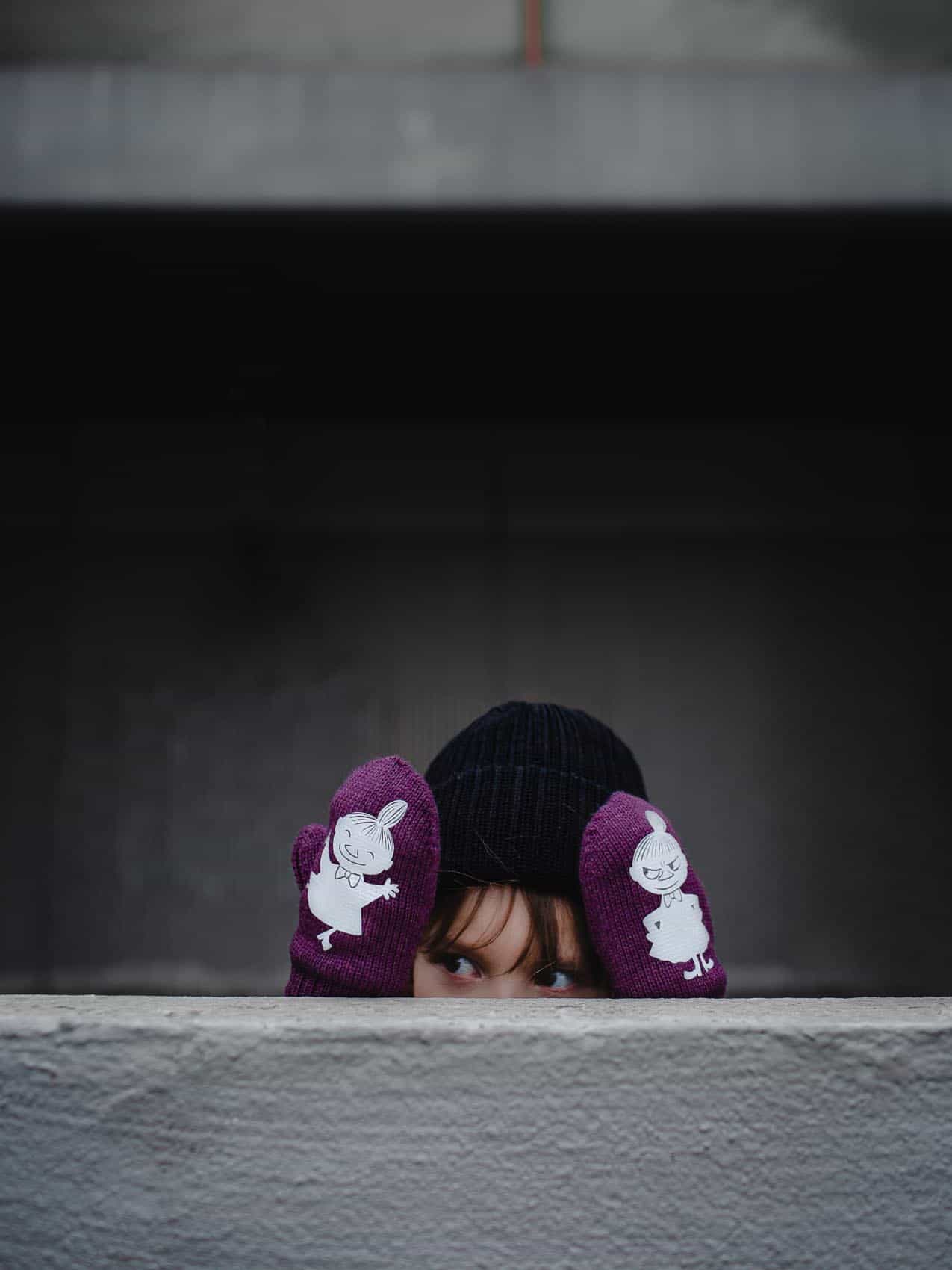 In the selections of Moomin Shops and our online store, you will also find, for example, various bags made of Piironki's reflective fabric. In addition to other reflective products, traditional CE-approved reflectors can also be found from the Moomin Shops with numerous different illustrations of various Moomin characters. Reflectors and reflective products are a great little surprise for your loved ones, showing that you care. ♥
Good luck during the darkest time of the year! ♥