The popular Moomin x Novita yarn collection is growing! The new Moomin yarn, called Huviretki (Adventure), is ideal for all garments for babies, children and adults.
The newest addition to the Moomin x Novita yarn collection is the luxuriously soft wool-blend yarn Huviretki. The yarn is made of 60% wool for warmth and 40% polyamide for durability and softness, making it ideal for all garments for adults, children and babies.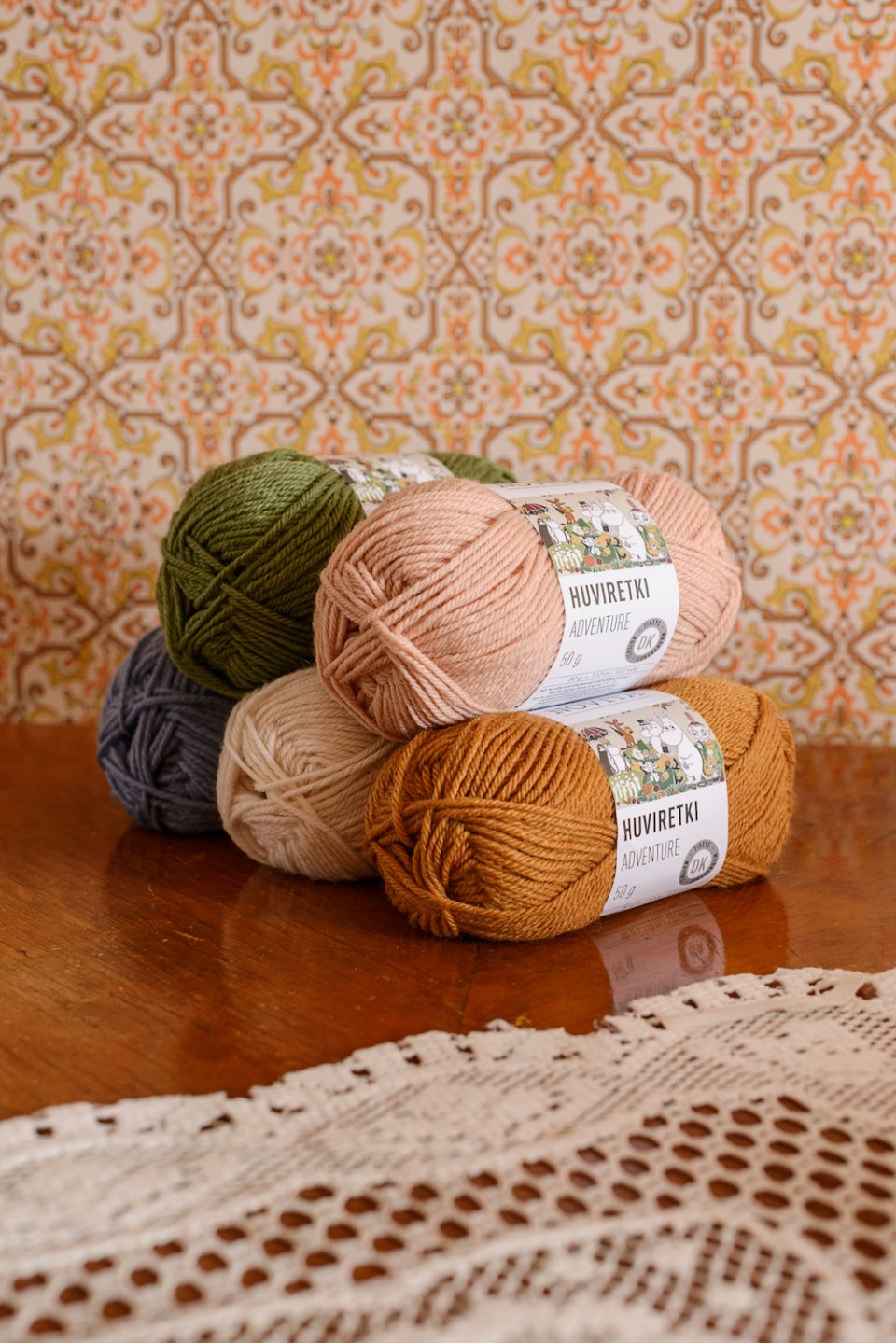 The yarn comes in six beautiful colours. The different colours work nicely together and can be combined to create lovely, Moominous knits!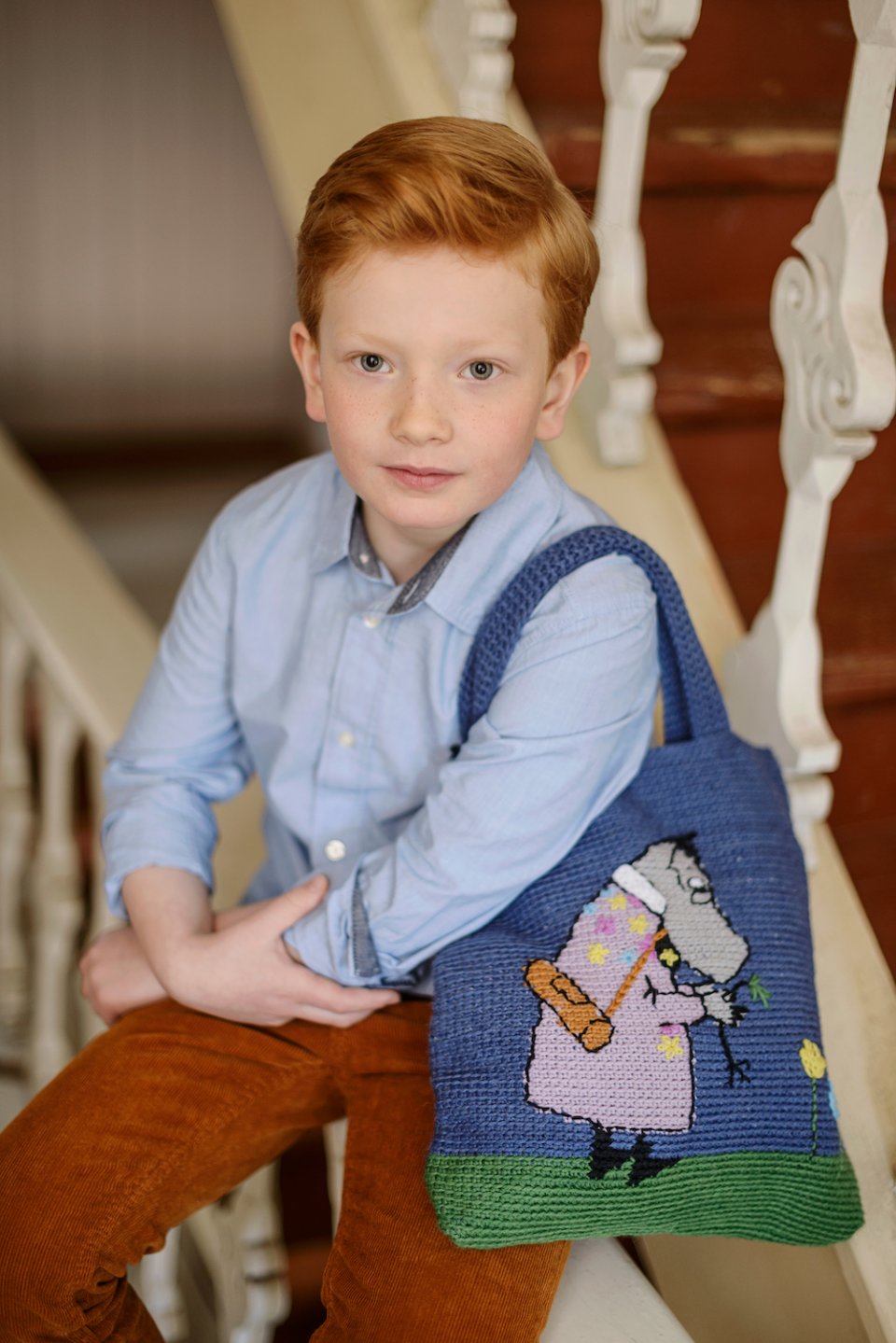 Huviretki yarn can also be used for creating this season's most stunning accessories that feel luxuriously soft against the skin – such as this fun Hemulen bag!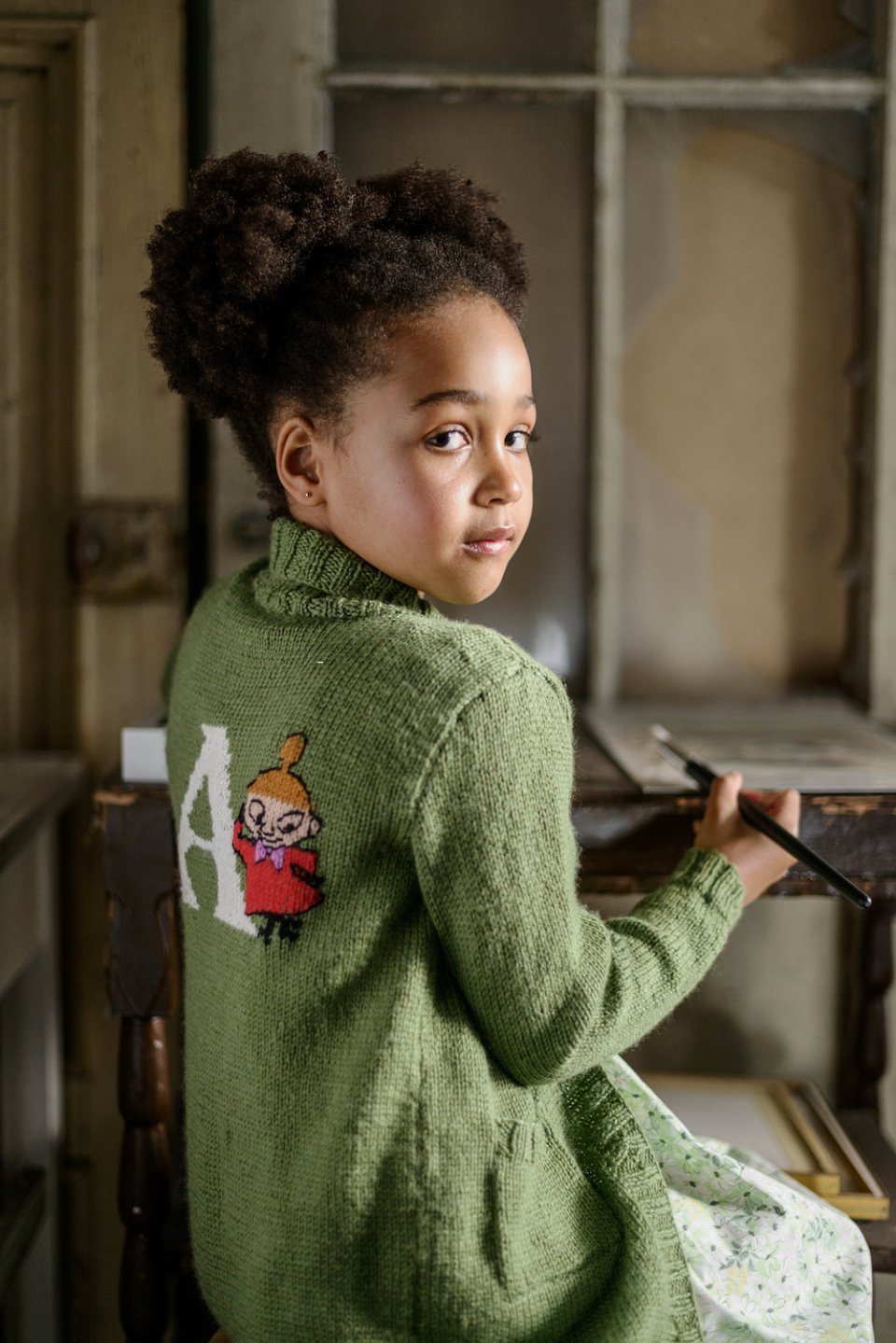 Novita has also published a new bookazine filled with Moomin-themed knits. The bookazine is only available in Finnish, but Novita is currently working on the details to possibly translate at least some of the amazing patterns! You can find some patterns in English from the previous bookazines here.
The bookazine is a part of the Reading, Writing and the Moomins initiative, which aims to strengthen the importance and joy of reading and writing in the life of children, youth and adults.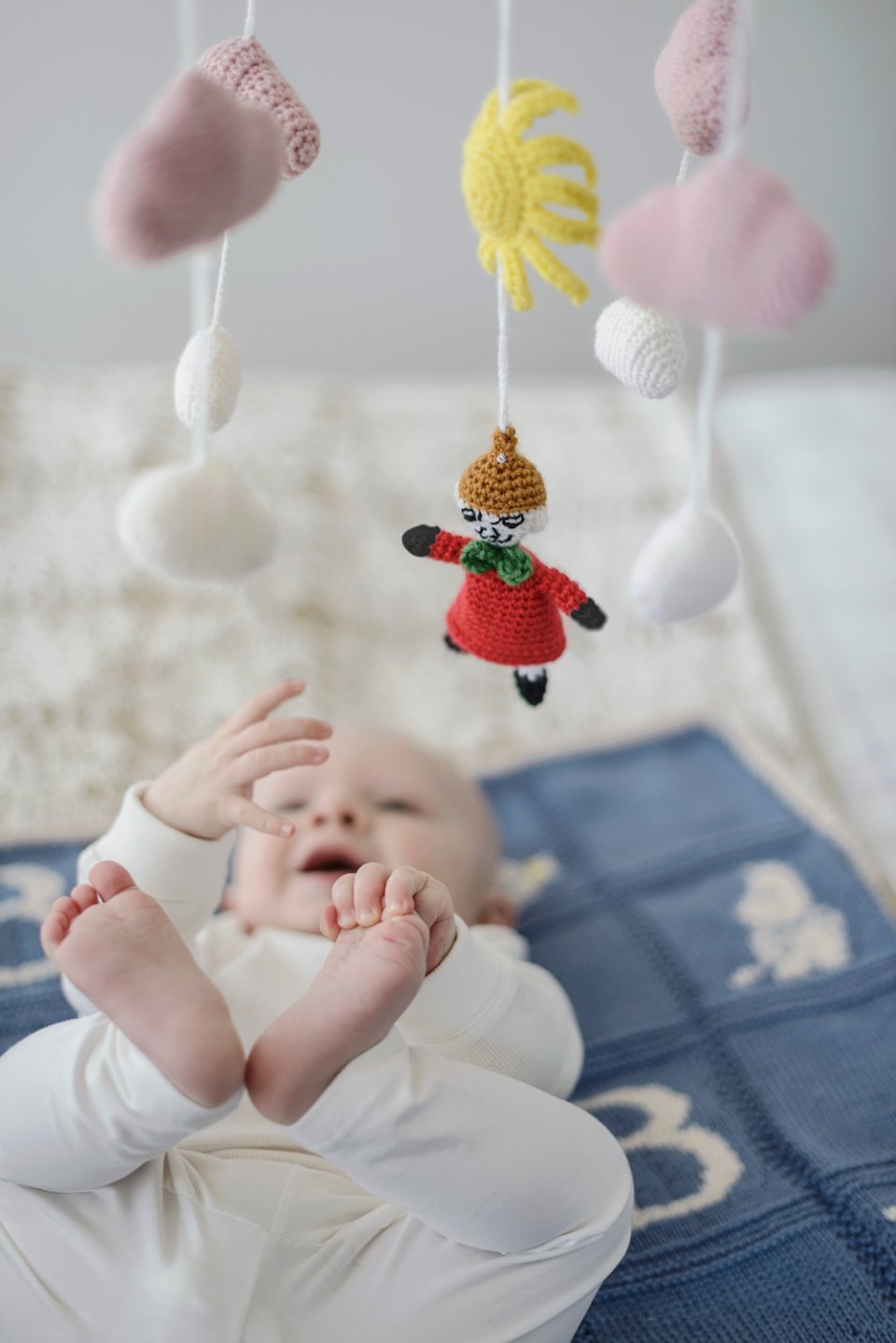 Moomin and Novita have a long history together, as Novita published its first Moomin-themed yarns already in the 1970s. In 2019, the collaboration continued with the new, long-awaited Moomin x Novita yarns and bookazines.
You can find the new Moomin x Novita yarn Huviretki as well as the old favourites Muumitalo and Muumihahmot on Novita's webshop!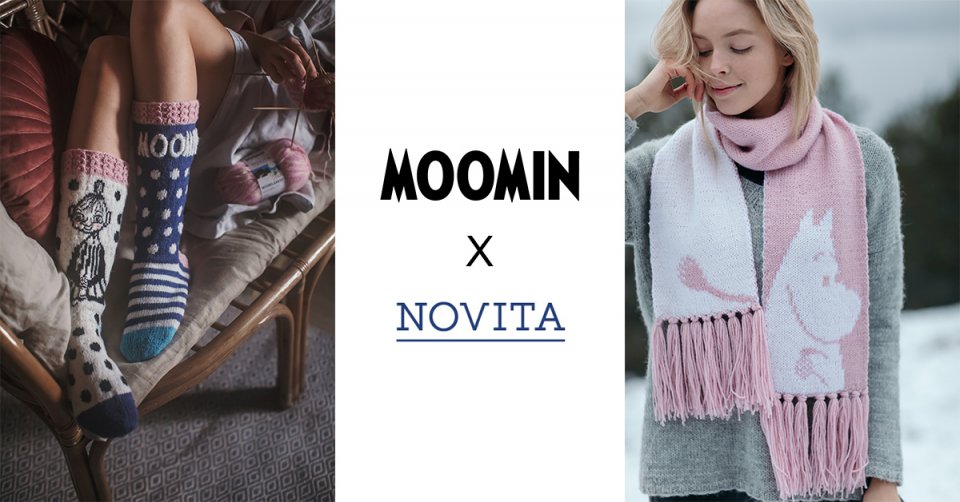 4.1.2019
The colours of the Moomin x Novita yarns are inspired by Tove Jansson's classic Moomin books: they remind us of the warmth of the Moominhouse and of the sea breeze in Moominvalley.…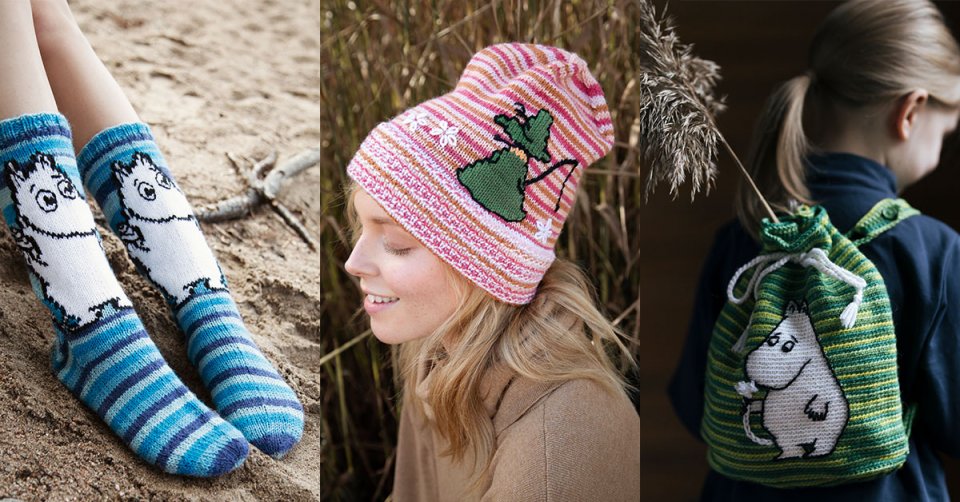 18.2.2020
Novita has launched a special yarn collection that helps raise awareness about the state of the sea that inspired the Moomin stories. Part of the sales will be donated to John Nurminen…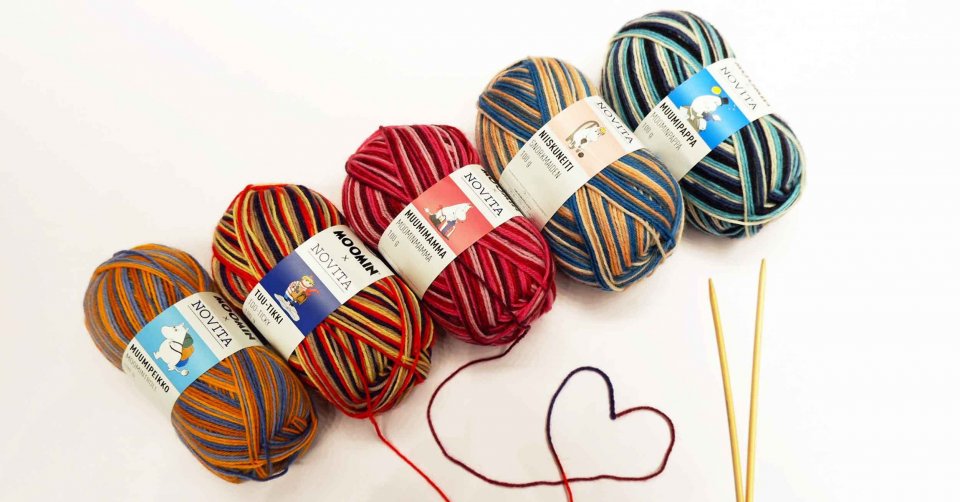 19.1.2021
The popular Moomin x Novita yarn collection has gotten new additions, as five new yarns inspired by Moomin characters have been published.