Haga Optik's new Moomin reading glasses make reading more enjoyable. The first glasses of the collection feature a beautiful illustration from Comet in Moominland (1946), where Moomintroll dives into the waves.
Getting lost in a book is one of the best feelings there is – discovering a new world and all its wonders. However, the experience is quite different when you have trouble seeing the text. Haga Optik's new Moomin reading glasses are a stylish solution that makes reading far more enjoyable!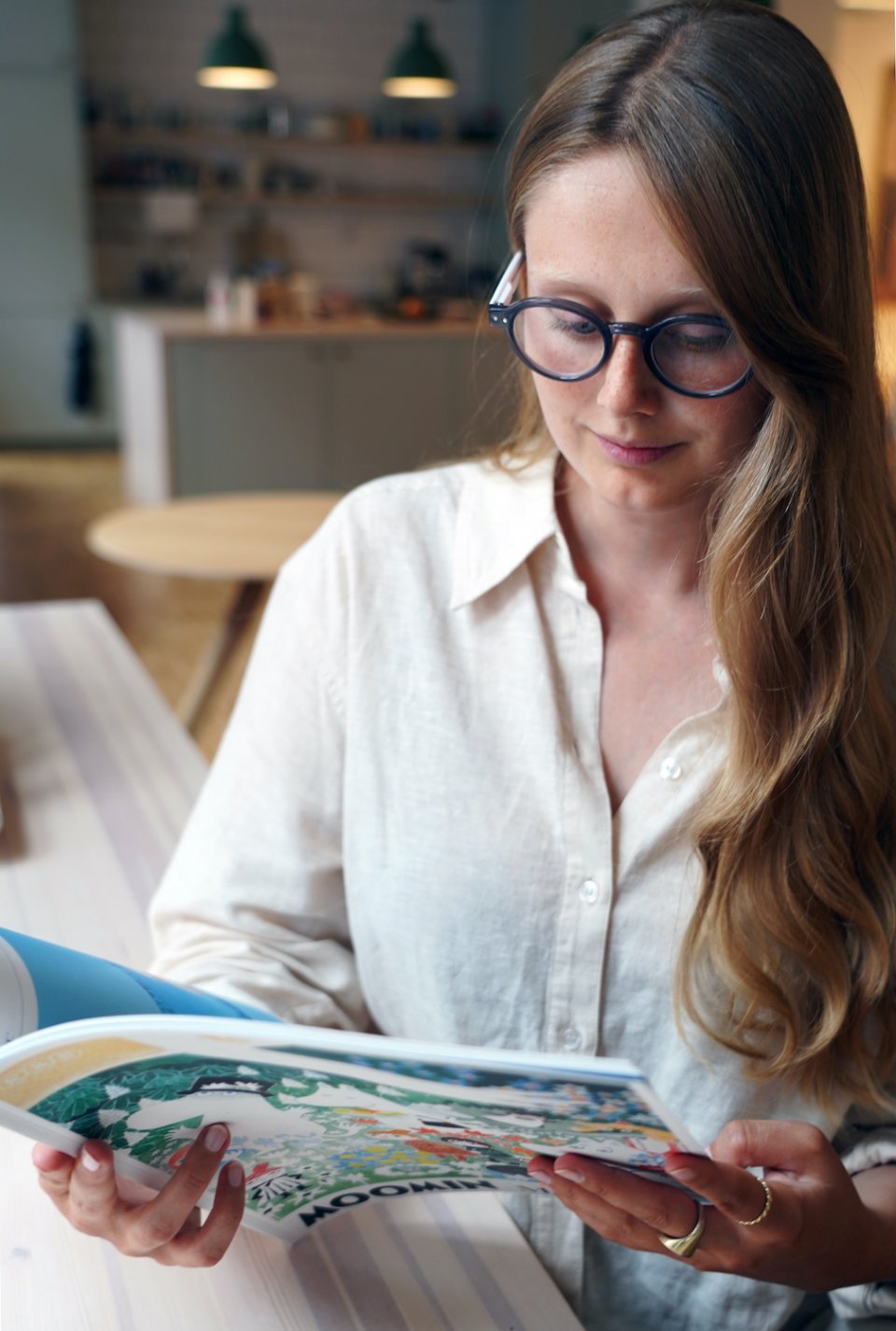 Haga Optik is a Swedish manufacturer of reading glasses and sunglasses, known for their Nordic aesthetics and quality. Their first Moomin product is white and grey glasses featuring Moomintroll – simply beautiful!
"We looked in the amazing archives of Tove Jansson's fantastic drawings and fell for the early images from her novels. In our mind, we saw classic models with discreet images on the temples. Finally, we decided to dedicate one model to one Moomin character each. We started, of course, with Moomin himself," Gabriella Ahlberk, Product Manager at Haga Optik tells.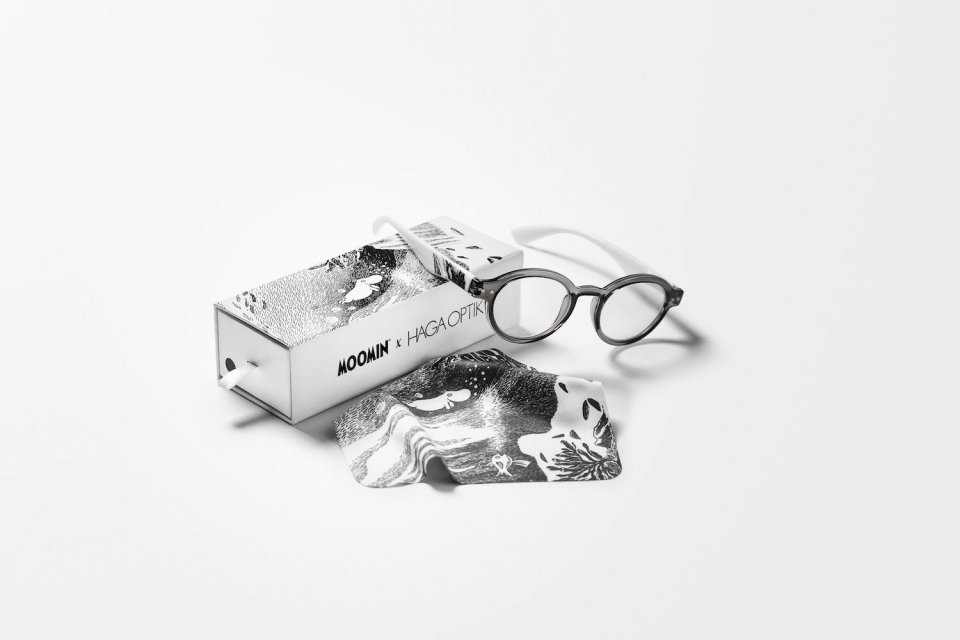 The glasses are packed in a beautiful Moominous box together with a cleaning cloth and a case. Thanks to the case, the glasses are easy to carry with you wherever you go. 
You can find the Moomin reading glasses now on the official Moomin webshop! Which character would you like to see in the collection next? According to Ahlberk, at least models with Moominmamma and Moominpappa are already in the pipeline!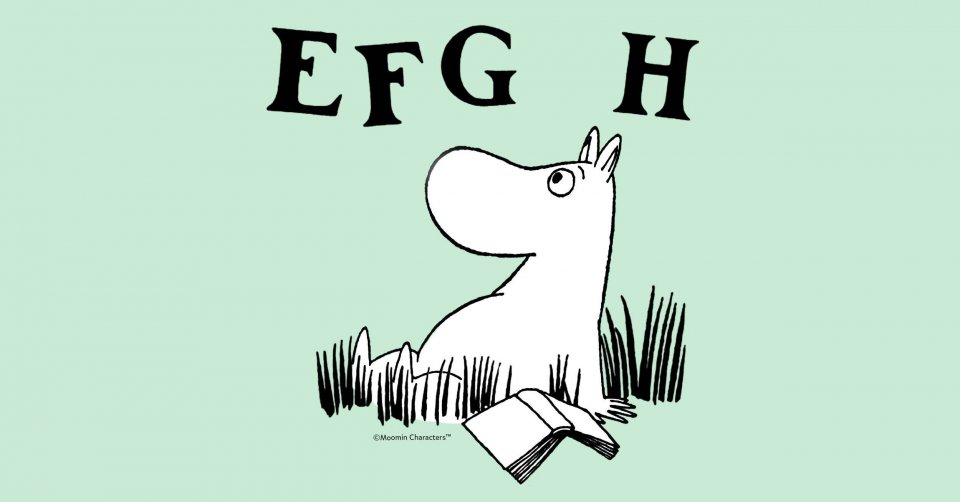 3.9.2021
Looking for something by Tove Jansson to read for Read Hour? We've got you covered with a set of shorter stories and books.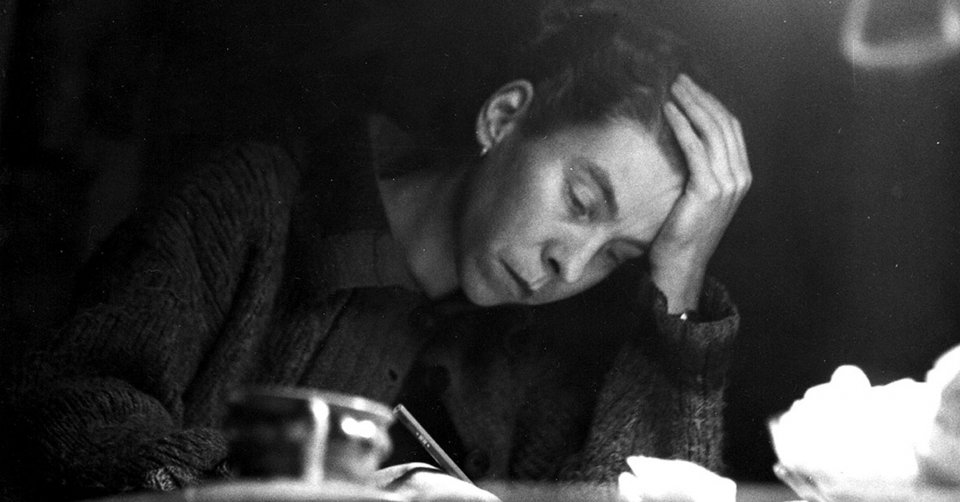 8.9.2020
Tove Jansson's niece Sophia Jansson writes about the role and importance of books and reading in the Tove Jansson family.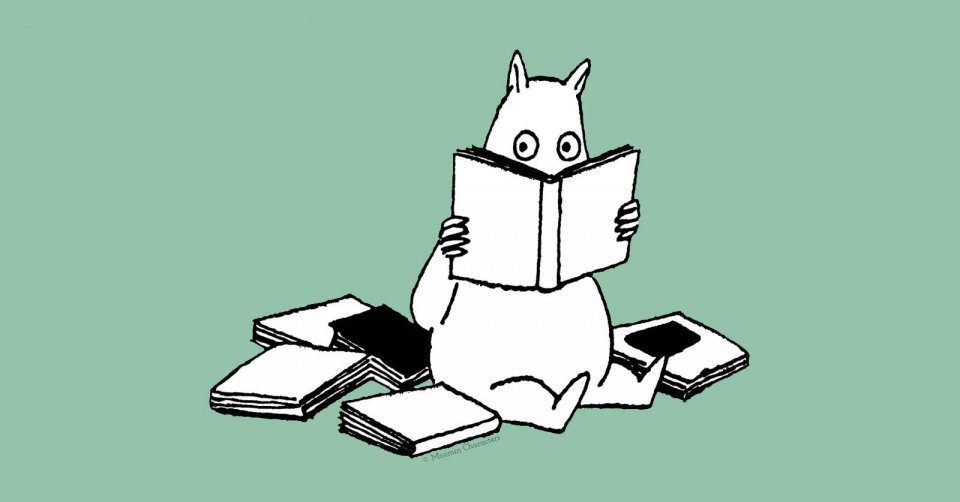 10.3.2021
How to take in more of the endless joys of books: with these tips you can read like the Moomins: like Snufkin, Moominpappa, Moominmamma or even the Muskrat!