Family and friends were always very important for Tove Jansson. The strong family ties within the Jansson family reflects the core values of Moomin stories and the way of life in Moominvalley – Moomins always help the ones in need and support each other.
The Moomin philosophy for life is rooted in the core values of love, tolerance and adventure. The themes and values in Tove Jansson's Moomin stories are timeless and universal – that's why they endure and continue to be embraced by new fans and new generations.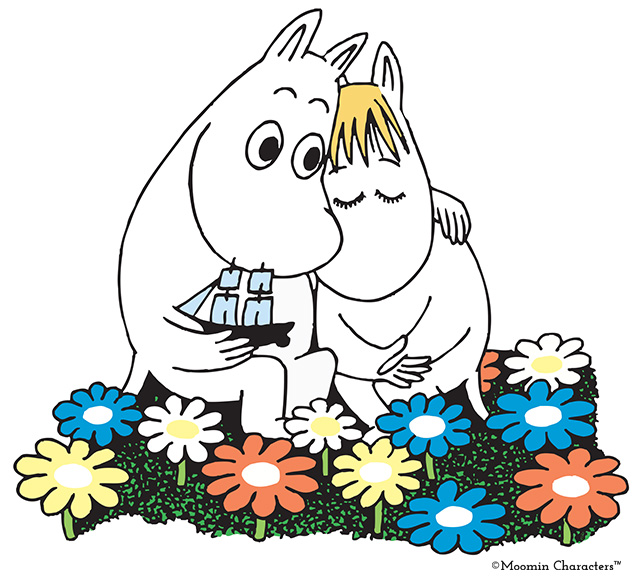 Tove Jansson's niece Sophia Jansson said: "The Moomin stories are essentially about the things that are the most important to anyone living anywhere – things like love, tolerance, respect, being part of a family, belonging. Those things are the same no matter where you're from, what your gender, race, religion, sexuality is."

Love and respect for each other
When thinking about kindness, understanding and love it is natural that the first character coming to mind is Moominmamma, the heart of Moominvalley. A loving mother who always – always – has good advice for every situation. She always knows what family and friends need. She ensures that the Moominhouse is a safe and loving place – both for her family and for visitors. Even an extra floor is built to Moominhouse to make more room for guests!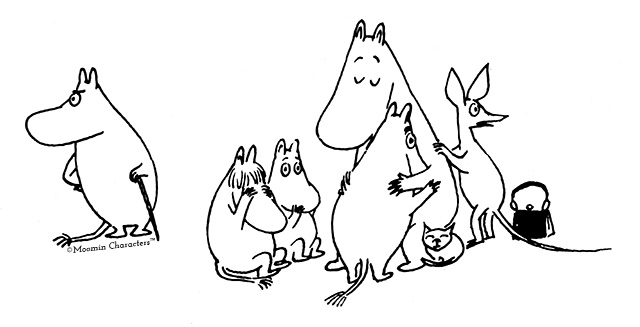 The door of Moominhouse is always open for those seeking shelter. Everyone can be part of the family even if you are a different species. As an important lesson from Moominvalley, no matter who someone is, what species they are, what they look like or where they're from, Moomins think that everyone deserves to be treated with respect. This is the message of Tove Jansson's work, and should be central to the way we humans live, too.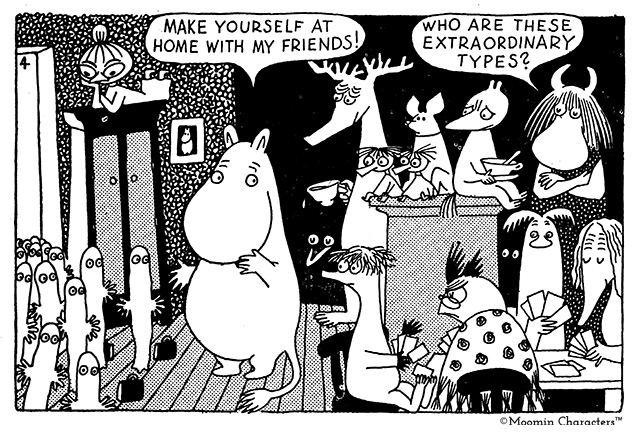 Photos: Moomin Characters