Moomin café Mumin Kaffe at Liisankatu 21 in Helsinki is now open! With its nearly 70 seats, Mumin Kaffe welcomes all Moomin fans to enjoy the warm but cheerful atmosphere near the Helsinki Cathedral. Mumin Kaffe's unique concept combines well known Moomin brand with the Scandinavian design and the service concept where children are the priority.
Children come first
Mumin Kaffe is the first children's Moomin café in Finland and in the whole Europe – designed for children and for their needs. Children are the priority and they will be seen and heard. The café at Liisankatu even have wall bars and wooden gymnastics rings to play with!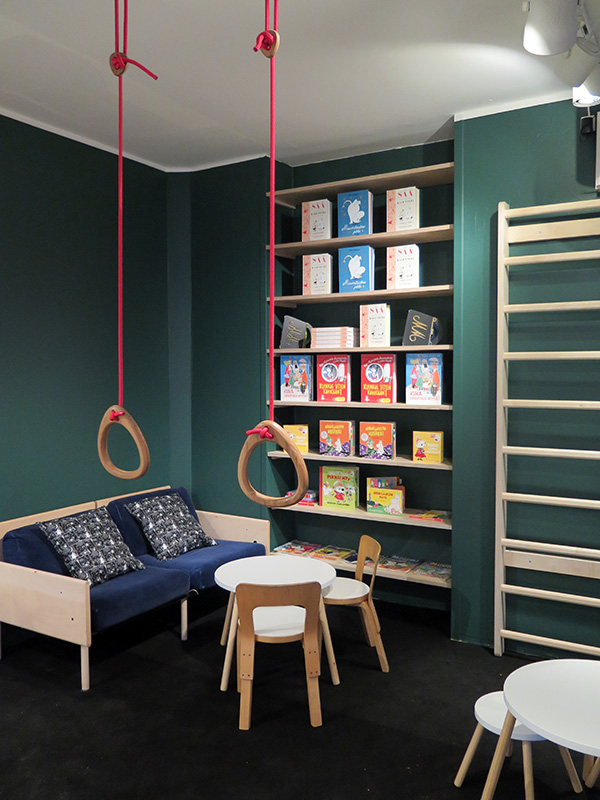 Mumin Kaffe at Liisankatu is decorated with the Scandinavian design furnitures and for children who may not be interested in design there is something as well – they may see Moomins where adults don't.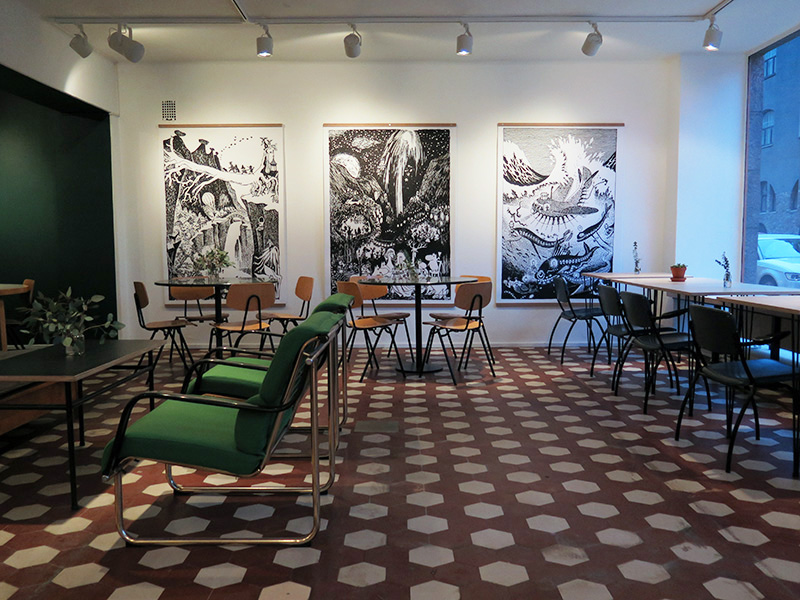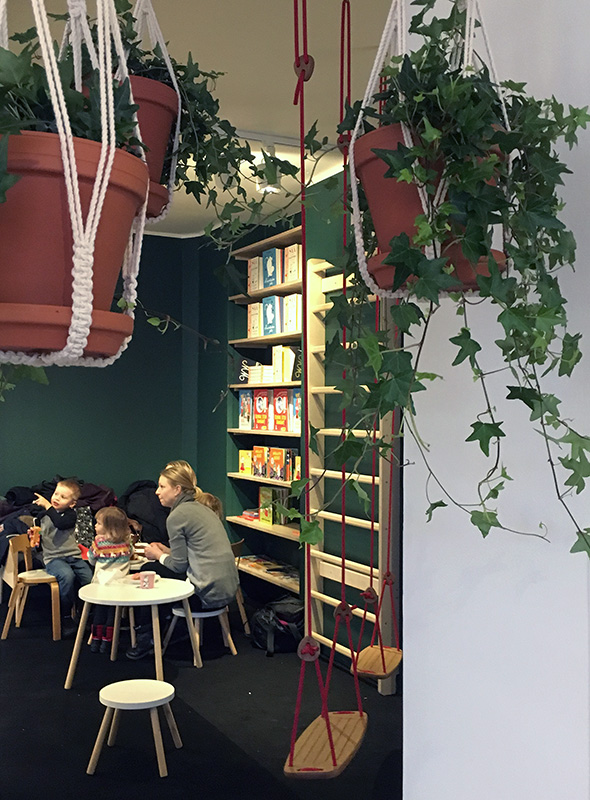 Four cafés soon open in Helsinki
There are more than 20 Moomin cafés and dozens of Moomin shops in multiple countries all over the world and during this winter Mumin Kaffe will open total of four licensed Moomin cafés in Helsinki, Finland. The second Mumin Kaffe is opening at Tehtaankatu 12 in January. This second Moomin café in Helsinki will be situated near Neitsytpolku where Tove's brother, Lars Jansson, lived with his family in 1958-2000.
Also the next year will continue as busy; Mumin Kaffe will open at Mechelininkatu 3 in January and at the Stockmann department store in Helsinki city centre in February.
Mumin Kaffe
Liisankatu 21,
00170 Helsinki
Finland
Check out Mumin Kaffe on Facebook to find out more! For a review and instructions on how to find the cafés in Japanese, please see this lovely piece by bloggers Aleksi & Aoi.
Private events at Mumin Kaffe?
If you want to organise private events or parties at Mumin Kaffe, send an email to mumin@muminkaffe.com!