A new place where to have a cup of coffee while the kids enjoy the surroundings with the Moomins – the fourth Mumin Kaffe Moomin café is now open in Helsinki!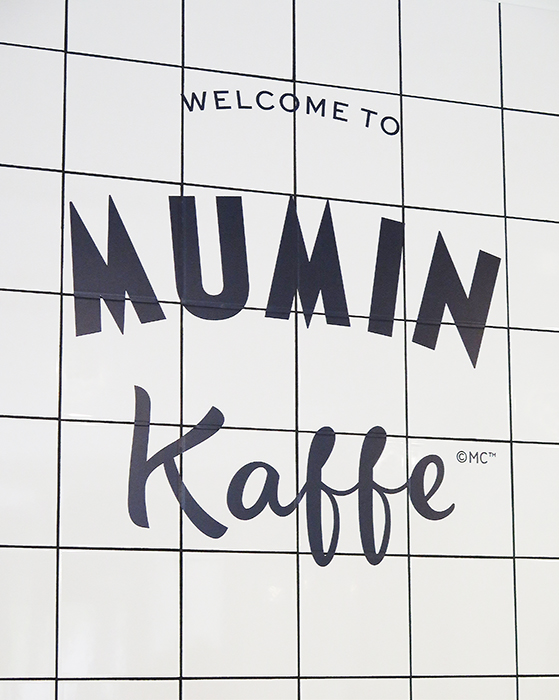 Mumin Kaffe's unique concept combines well known Moomin brand with the Scandinavian design and the service concept where children are the priority. At the newest café at Korkeavuorenkatu, there are plenty of room for prams and children to play – just like at the other Mumin Kaffe cafés as well. All of the cafés have wall bars to play with and Moomin books to read. From Mumin Kaffe cafés you will also find Moomin branded goods from Mumin Kaffe's own products to Arabia's Moomin mugs.
Since the opening of the first Mumin Kaffe, the cafés have attracted families with children, but also several groups of adults – tourists and Moomin fans. Whether you are adult or child, Moomin fan or not, Mumin Kaffe cafés are worth visiting. For fans, it is, of course, wonderful opportunity to meet other fans at the same time!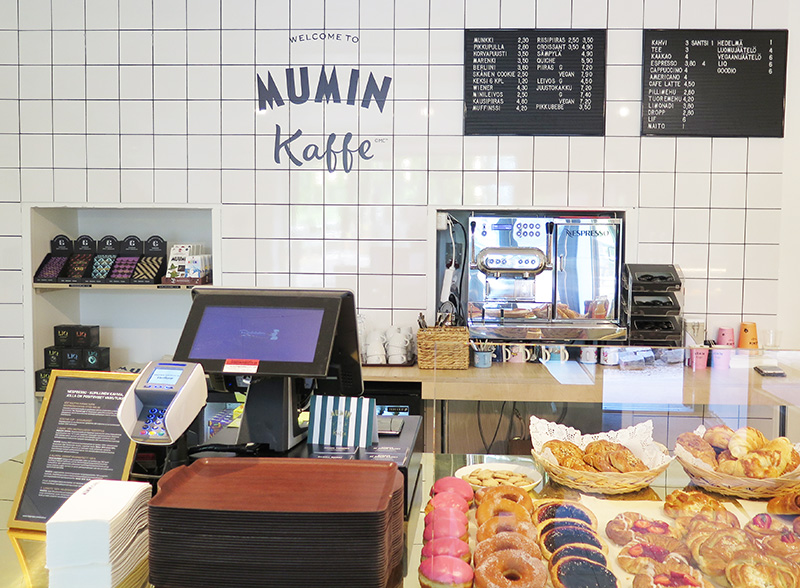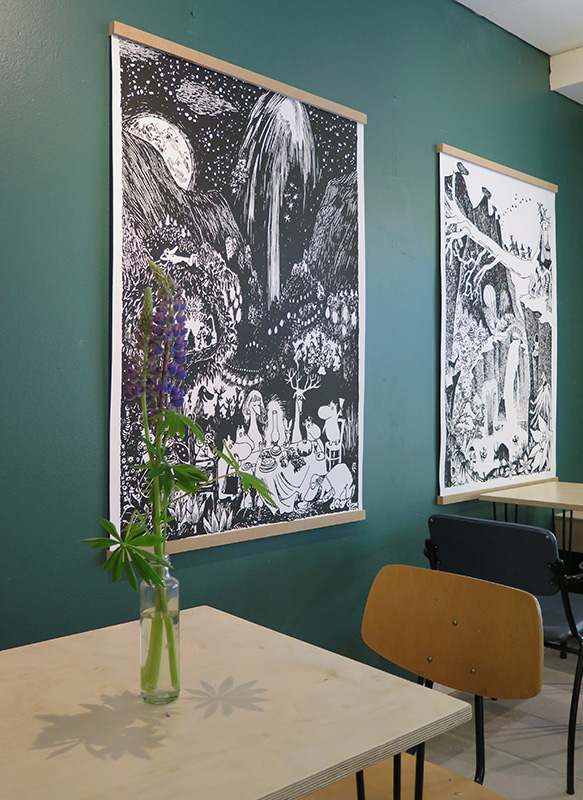 Restaurateur Sanna Kiiski says: "Besides the child-friendly concept, also the domestically produced items are important for us. Mumin Kaffe has a wide variety of sweet pastries, cakes, cookies, salads, sandwiches, and quiches to enjoy. The cafés also serve ice cream, smoothies, selection of soft drinks and juices, coffee, tea and hot chocolate."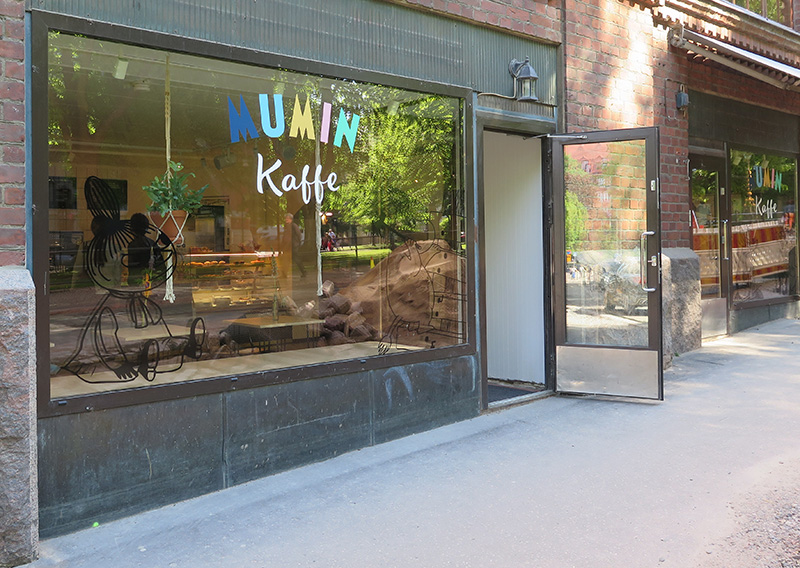 The first Mumin Kaffe was opened near the Helsinki Cathedral in December and the second one in the centre of Helsinki, at Mechelininkatu 3, at the end of January. Small but still extremely popular Mumin Kaffe can also be found on the fifth floor at Stockmann department store in Helsinki.
Private events?
Mumin Kaffe cafés can be reserved for different kinds of private events with children or childish adults. Mumin Kaffe can arrange smaller events for just a couple of people or accommodate up to 50 guests.
Please send an e-mail to events@muminkaffe.com and let them know what kind of party you're planning. The lovely staff at Mumin Kaffe is happy to help you!
Please note all Mumin Kaffe locations are now closed. 
Mumin Kaffe
Liisankatu 21
00170 Helsinki
Open everyday
09-19
Please note: Between June 19th – July 31st café is open at 10 am – 5 pm
Mumin Kaffe
Mechelininkatu 3
00100 Helsinki
Open everyday
09-19
Please note: Between June 19th – July 31st café is open at 10 am – 5 pm

Mumin Kaffe
Korkeavuorenkatu 19
00120 Helsinki

Open everyday
09-19
Please note: Between June 19th – July 31st café is open at 10 am – 5 pm

Mumin Kaffe
Stockmann, 5th floor
Aleksanterinkatu 52
00100 Helsinki
Mon-Fri 09–21
Sat 09–19
Sun 11–18