The Finnish National Opera brings Moomins to the world of ballet! The dancer of the Finnish National Ballet, Anandah Kononen, has created the choreography for this familiar and exciting story Comet in Moominland. The Comet in Moominland ballet is shown in the Almi Hall in March. In addition to these performances in the Almi hall, there will also be two performances in the main auditorium in May.
Although the body of the Moomins isn´t the most flexible for the ballet, the other characters of the Valley will take care of the classical ballet part.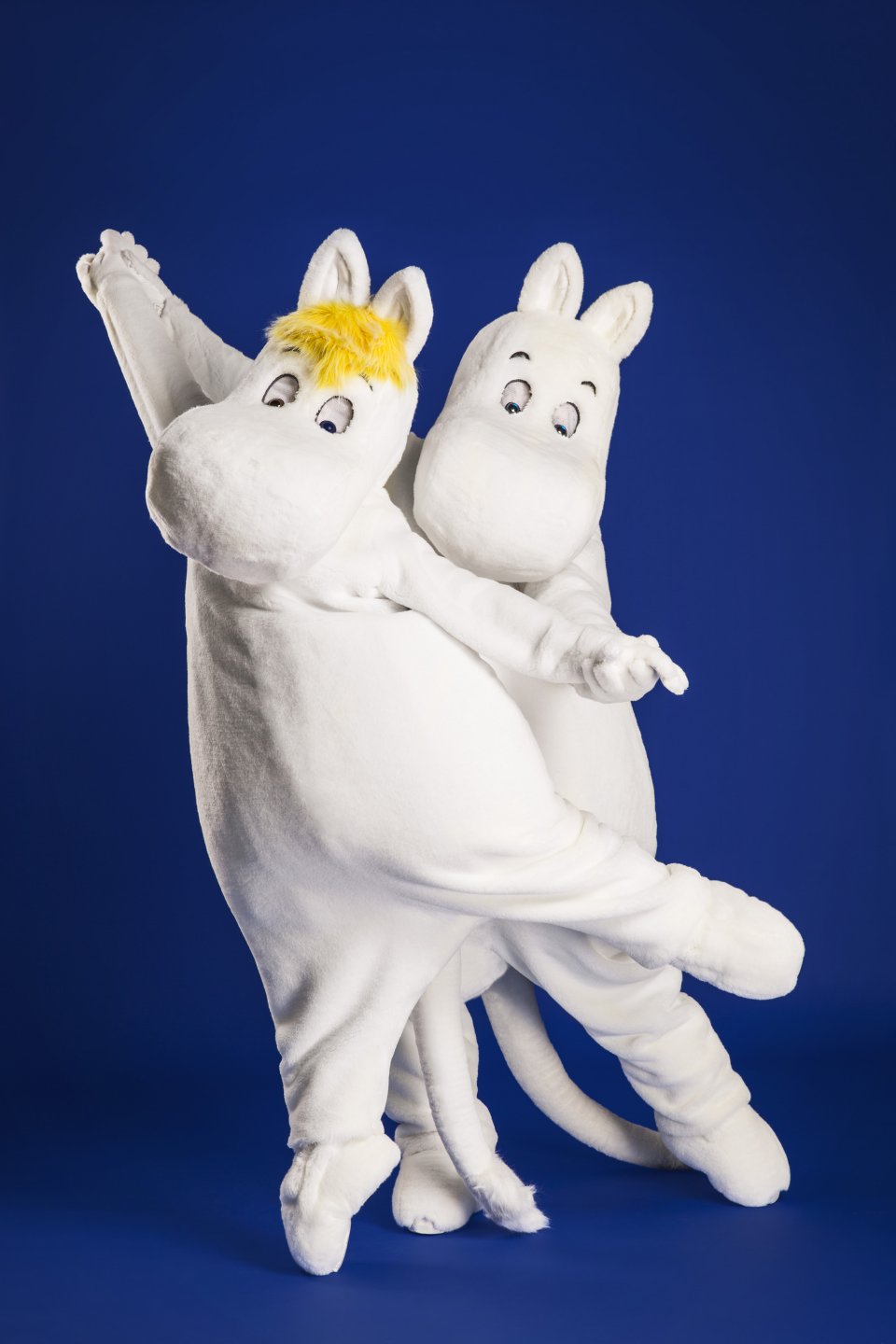 Anandah Kononen: Comet in Moominland
In photos: Tiina Myllymäki, Jani Talo (rehearsal photo)
Moomins: © Moomin Characters ™
Photographer: 2015 Mirka Kleemola
Comet in Moominland is the second Moomin book Tove Jansson wrote. It was published in 1946 originally in Swedish named, Kometjakten. When everything is not well in the Moominvalley Moomintroll and his friends head to the Observatory on the Lonely Mountains. In the Observatory, they are told that the comet will hit the Earth within a few days. Will the Moominvalley survive?
Duration: Two hours with one intermission, recommended for over 4 years olds
Choreography: Anandah Kononen
Music: Panu Aaltio
Sets: Samuli Juopperi
Costumes: Anna Kontek
Lighting design: Mika Haaranen
Cast:
Moomin / Moomintroll boy: Jani Talo / Florian Modan
The Comet: Mai Komori / Daria Makhateli
Sniff: Ilja Bolotov / Asla Jääskeläinen
Snufkin :Stanislav Beljajevski / Evaldas Bielinis
Snorkmaiden / Snorkmaiden girl: Tiina Myllymäki / Maria Baranova
Moominmamma / Trade Aunt Seller: Riina-Kaisa Huovila / Riina Laurila
Moominpappa / The Condor: Wilfried Jacobs / Sergei Popov
Lizard / Tern: Petia Ilieva / Eun-Ji Ha