In those days they lived together with the house-trolls in people's houses, mostly behind their tall stoves.
"Some of us still live there now, I'm sure," said Moominmamma.
"But only where people still have stoves, I mean. We're not happy with central heating."
"Did the people know we were there?" asked Moomintroll.
"Some did," said his mother."
They felt us mostly as a cold draught on the back of their necks sometimes – when they were alone.

- Moomins and the Great Flood, 1945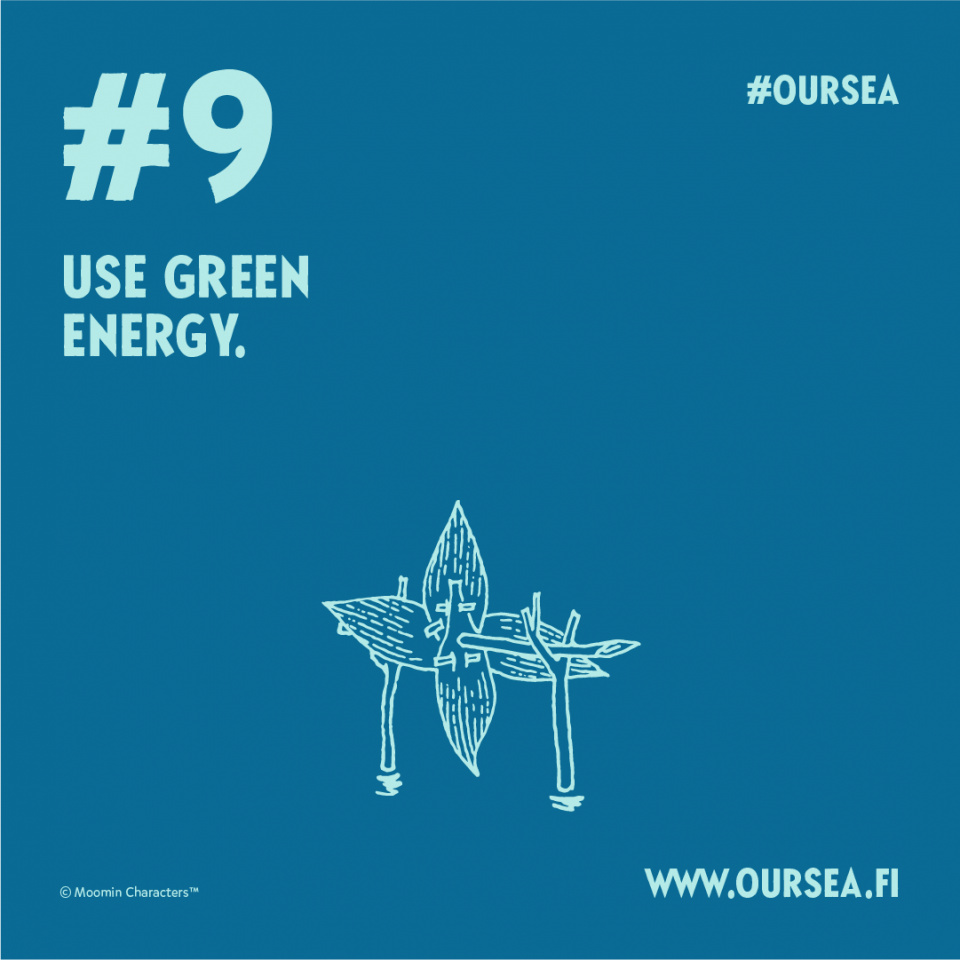 Energy production is one of the most significant sectors when it comes to emitting greenhouse gases, making it a big contributor to global warming. Meanwhile, the species living in the Baltic Sea are struggling to adapt to the warmer temperatures since they are used to living in cold water. Adding to this, global warming is foreseen to bring an increase in rainfall around the shores of the Baltic Sea. Heavier rainfall means that the amount of nutrient load being released into the sea from the surrounding land areas will increase. Therefore, by choosing renewable energy and by purchasing green electricity, you are also helping the Baltic Sea.
The goal of the campaign is to collect one million euros for John Nurminen Foundation's work to save the Baltic Sea and its heritage for future generations. A donation of 10€ can remove 40 kg of blue-green algae from the Baltic Sea. To take part in the campaign you can make a direct donation via www.oursea.fi, buy a campaign product, learn more about the sea, the challenges it faces and solutions needed to help improve the situation, as well as influence your friends, family, colleagues and politicians to take action.
On the website you can follow how the campaign counter works its way up to the campaign's goal of one million euros.