One of Tove Jansson's most beloved lyrics is the Autumn Song. It was created on the initiative of Erna Tauro, a composer with whom Tove collaborated several times on music for various legendary Moomin plays and TV programmes.
Tove Jansson wrote Autumn Song (or Höstvisan, as it's called in Swedish, the language Tove Jansson wrote in) as a commission. Jansson's good friend, composer and pianist Erna Tauro wanted to participate in a music competition organised by the Finnish broadcasting company Yle, and asked Tove to write lyrics about love.
Autumn Song won third place in a radio competition
Tove wrote three different texts, of which Tauro chose Autumn Song, which she composed music for and submitted to the competition. Tauro also participated in the competition with another work that Tove Jansson had nothing to do with, Den gamla brudkläderskan (The Old Wedding Dressmaker).
That song came second in the competition, while Autumn Song came third, but of all the entries in the competition, it is undoubtedly Autumn Song that has gone down in history. Many people in the Nordics know the Swedish lyrics by heart.

Autumn song (orig. Höstvisa) by Tove Jansson
Translated from Swedish by Sandra Forsell
The homeward road was very long, I haven't met a soul
Now the evenings grow gloomier and colder
Come comfort me a little, for the journey takes its toll
And I'm suddenly so frightfully lonesome
I've barely ever noticed the darkness seems so vast
I keep thinking of the days I might have squandered
So many things to say, time's gone by so very fast
And I've done so very little but wandered
Hurry, my love, won't you hurry to love
For night's falling faster than ever before
Light our candles, the day's growing darker
Soon will the summer days be no more
I'm searching for that something, that perhaps we all forgot
Which I know you could help me recover
A summer passes by, it is always much too short
It's the dream of the things we could discover
Perhaps you will be there before the evening skies turn blue
And fields are lying desolate and yellow
Maybe we could find a way, maybe you would be there too
And the world could be blossoming tomorrow
Hurry, my love….
The storm is blowing out there, it's closing summer's door
It's too late to be wondering and searching
I may be loving less than I might have done before
But more than you'd ever imagine
We see the autumn lighthouses beam along the shores
And we hear the ocean wilfully wander
One single thing we'll cherish – our hearts for ever more
And the moments we're sharing together
Hurry, my love….
Tove Jansson thought Autumn song should be hopeful
Singer and actress Emma Klingenberg has spent several years immersing herself in Tove Jansson's musical legacy, including performing a newly translated version of Autumn Song in English.
– Höstvisa was highly acclaimed and quickly took on a life of its own. There have been many interpretations, often of a melancholic nature. People have wallowed in the darkness of autumn. Tove didn't mean it that way, she didn't think it should have a melancholy centre of gravity, she thought it should be sung with a hopeful undertone, finding a lightness, says Emma Klingenberg.
Something more personal than a commissioned work?
Many have speculated on whether the song's lyrics are about Tove Jansson herself.
– She has insisted that she wrote it on the island as a commissioned work that is not very personal, says Emma Klingenberg.
Emma Klingenberg has found a private letter that Tove Jansson wrote to someone who sent their own interpretation and adaptation of the song. In her reply, Tove opens up the possibility that there may be a more personal experience behind the song text.
– She writes that she wrote the lyrics one late summer about a long love, not in disappointment, but rather to remind us both of the shortness of time. She also writes, "Erna Tauro's music is beautiful, isn't it? Where would one go without the music?"
Tove Jansson saved both the letter and a copy of her answer.
– It could be about anyone in her life, and it's really irrelevant who she wrote about, she had many close people," says Klingenberg.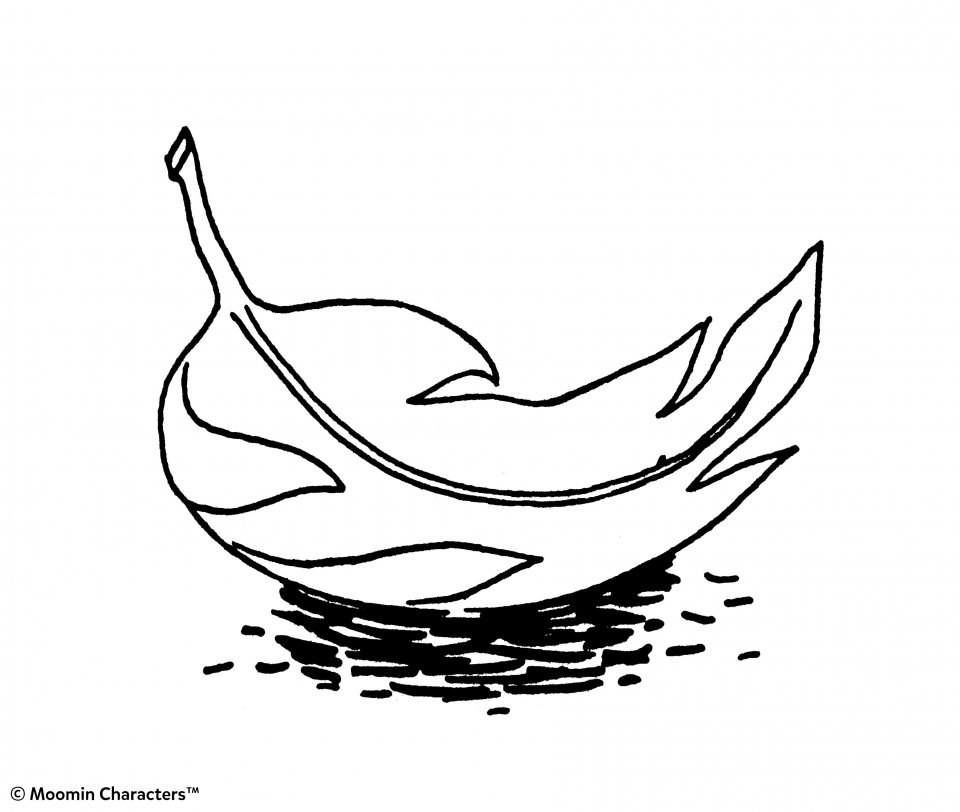 The details are not important, the message is
Sophia Jansson, Tove Jansson's niece, says that over time, Tove began to perceive the Autumn Song as too banal.
"The older she got, the higher her own bar and ambition became, and she was often critical of her previous works, including this text."
Regarding a possibly more personal connection, as the letter above suggests, Sophia Jansson points out that Tove Jansson often had many different versions of where she got the inspiration for her works and what connection they had to her life. This is clear e.g. when you see what the author said about the origin and idea of the Moomin characters in different contexts.
"Tove was a storyteller. If she has written for her good close friend Erna, Tove has done what she was asked to do. For her, the idea was the important thing. She was very good at writing on a universal, human level, and here it is all about the idea of life and love. At the same time, she probably drew some inspiration from her own life."
The question of personal connections to possible relationships is irrelevant.
"You have to see the general humanity of the text, and it doesn't matter whose relationship it is. The theme of the transience of life affects us all", says Sophia Jansson.
A book on Tove's musical treasures coming soon
Emma Klingeberg has been digging into Tove Jansson's musical treasures for years. She started the work as research for a concert performance of Tove's songs, but it quickly became clear that there was a lot of unpublished material, a real archival treasure.
You can read more about Klingenberg's ongoing research at tovejansson.com.
In addition to the concert series, Klingenberg's research into Tove Jansson's musical world will result in a book that will be published by Förlaget in due course.
"In the book, Autumn Song will have its own chapter. It is the most famous of her songs, and people want to know a lot about it," says Klingenberg.