To celebrate Amnesty International's 60th anniversary, we're launching a brand-new Moomin product range together. The central theme is a candle, in recognition of Amnesty International's world-famous logo.
The "Better to light a candle, than to curse the darkness" collection features apparel and homeware with Tove Jansson's illustration of Moomintroll holding a lit candle. The image is chosen in recognition of Amnesty International's world-famous logo – a candle burning inside barbed wire. Accordingly, the collection has been entitled "Better to light a candle, than to curse the darkness," in honour of an ancient Chinese proverb often invoked by Amnesty's founder Peter Benenson.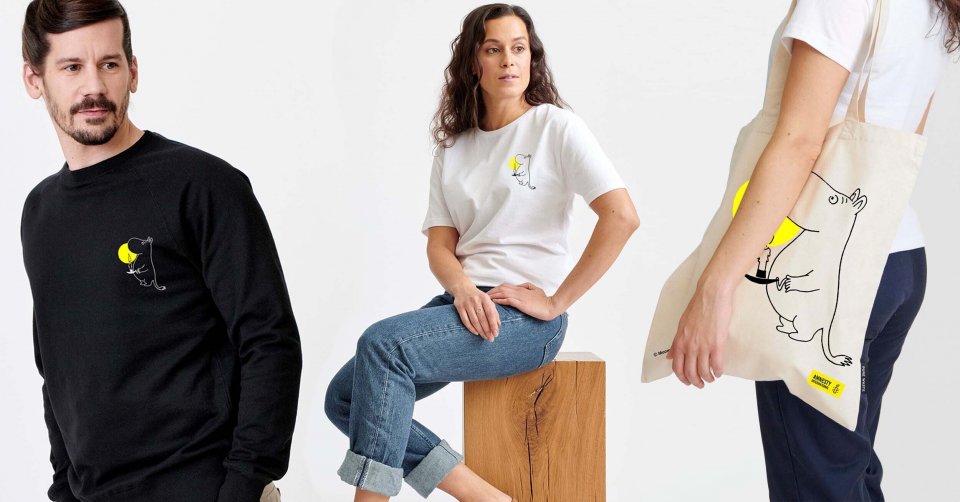 As a global movement of more than ten million people in over 150 countries and territories, Amnesty International is the world's largest grassroots human rights organization. Amnesty International investigates and exposes abuses, educates and mobilizes the public, and helps transform societies to create a safer, more just world. The Moomin collaboration is worldwide.
"One of the most visible signs of hope is the candle, which brings light where and when it is needed.  What better way to celebrate the Moomin spirit and the hope of Amnesty's mission than to light a candle," Augusta Quiney, Head of the Art for Amnesty programme behind the partnership at Amnesty International comments. "We hope that this collection, based on some beautiful images created by Tove Jansson, captures that spirit." 
Products chosen with sustainability in mind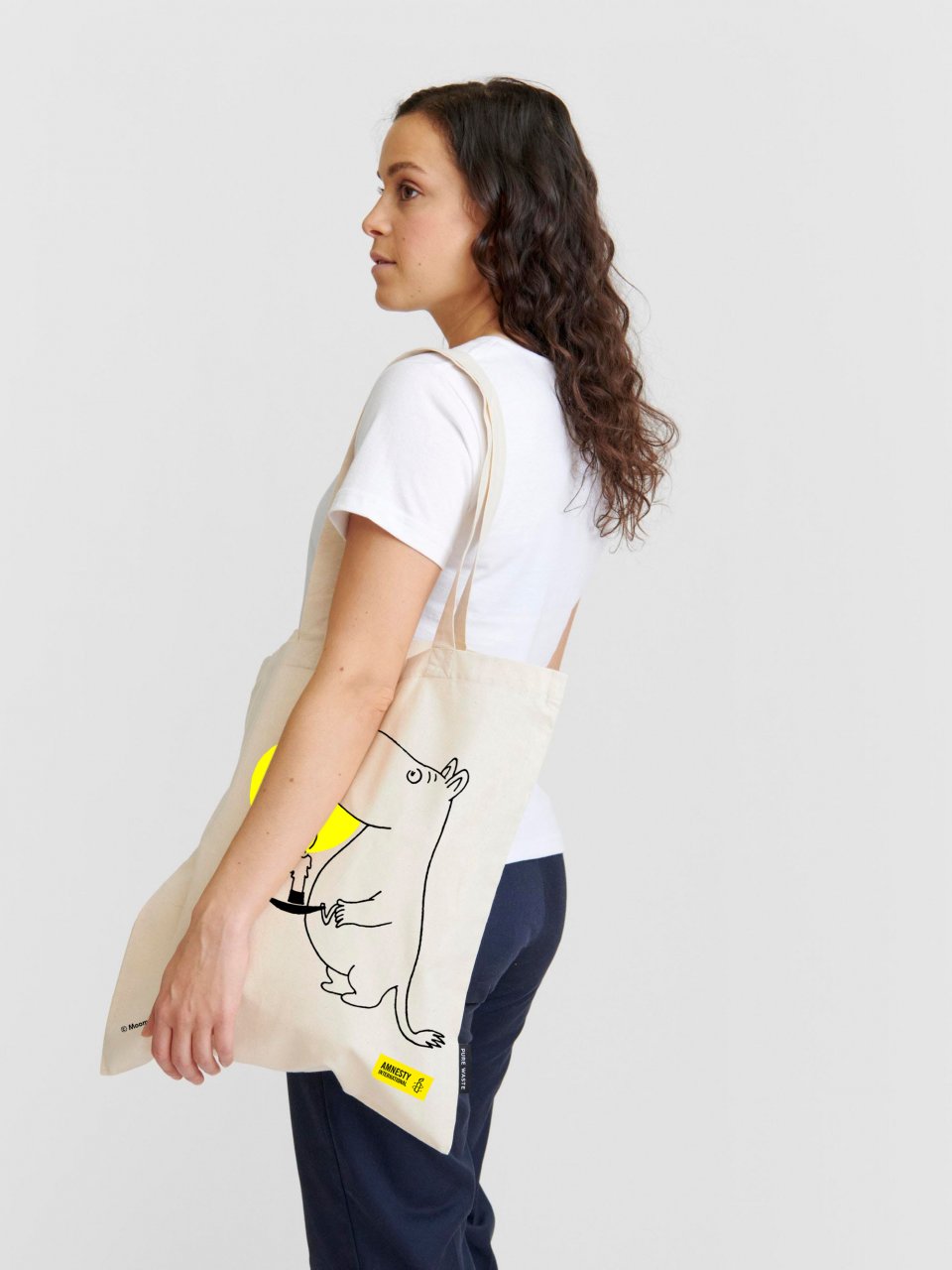 The tote bag, t-shirt and sweatshirt pictured in this article are some of the first products available for purchase, together with a merino beanie in Amnesty's colours and a wooden matchbox. Within the next few months, water bottles and a candle will be added to the collection. 10% of all the proceeds from the collection go towards Amnesty's global human rights work.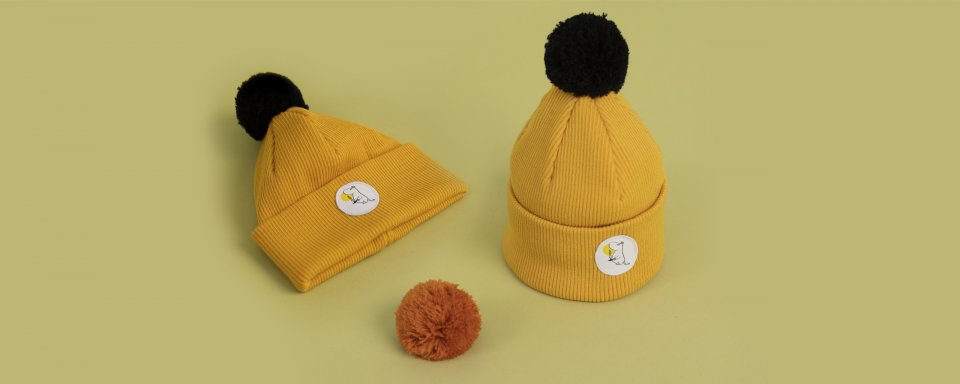 All of the products have been chosen with sustainability in mind. For example, the tote bag and shirts by Pure Waste are all made responsibly in India of 100% recycled raw materials. Costo's beanie is made of mulesing-free merino wool in Finland.
Tove Jansson donated pictures to Amnesty in the 1980s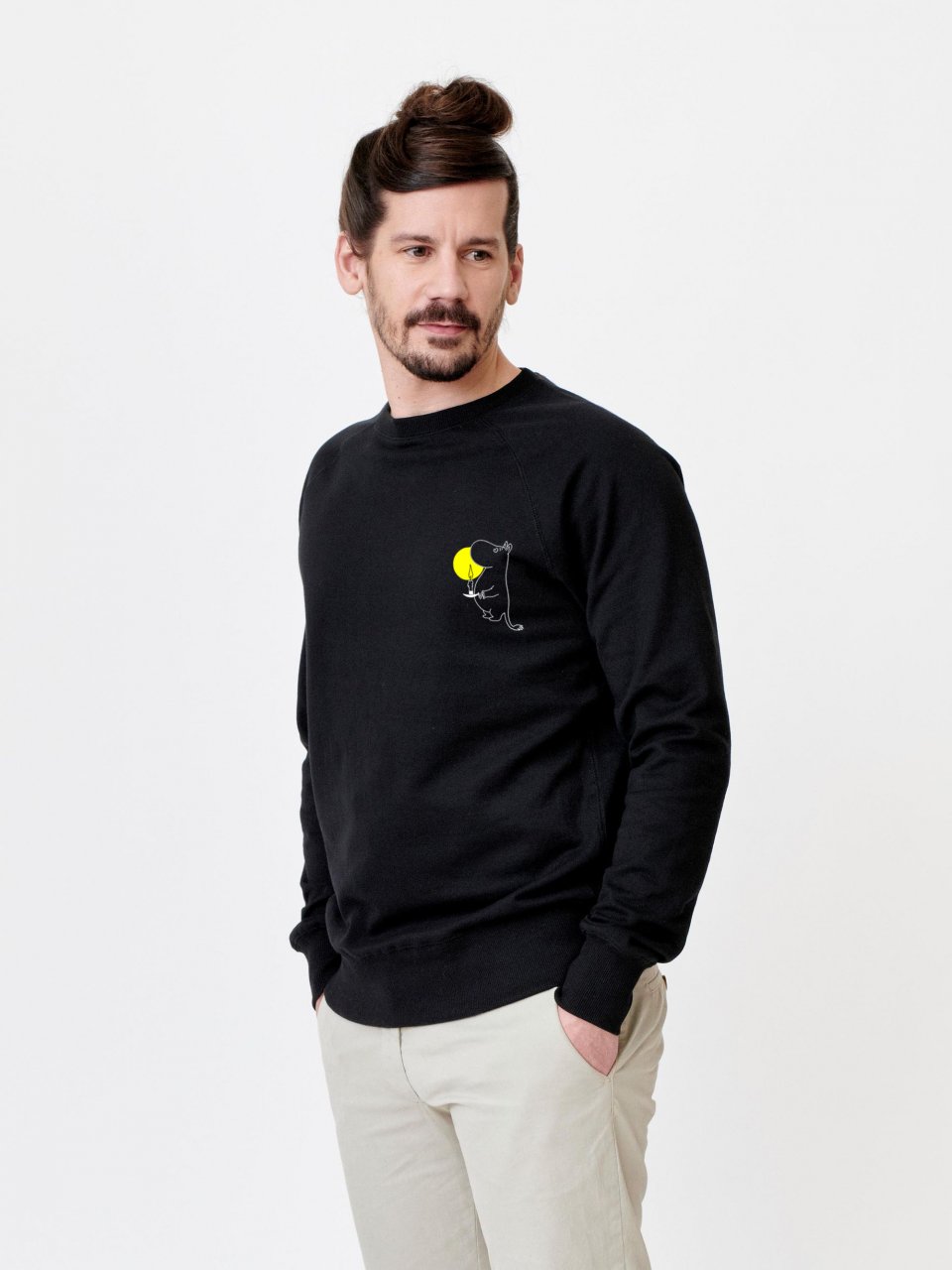 Throughout the 1980s Tove, together with her brother Lars Jansson, collaborated with various organizations with whom she shared common values. One of these organizations was Amnesty International's Finnish section, to which Tove donated pictures of the Moomins illustrating hope, justice and diversity. These illustrations have been much distributed and loved by people ever since. 
"These illustrations by Tove Jansson were not only lovely works by a great artist but also a reflection of the values she held dear. These values are very much in line with what Amnesty International, as the world's largest human rights organization, is known for: a belief that things can change for the better if we act together in solidarity and hope to fight against the world's injustices," said Roleff Kråkström, Managing Director at Moomin Characters Ltd.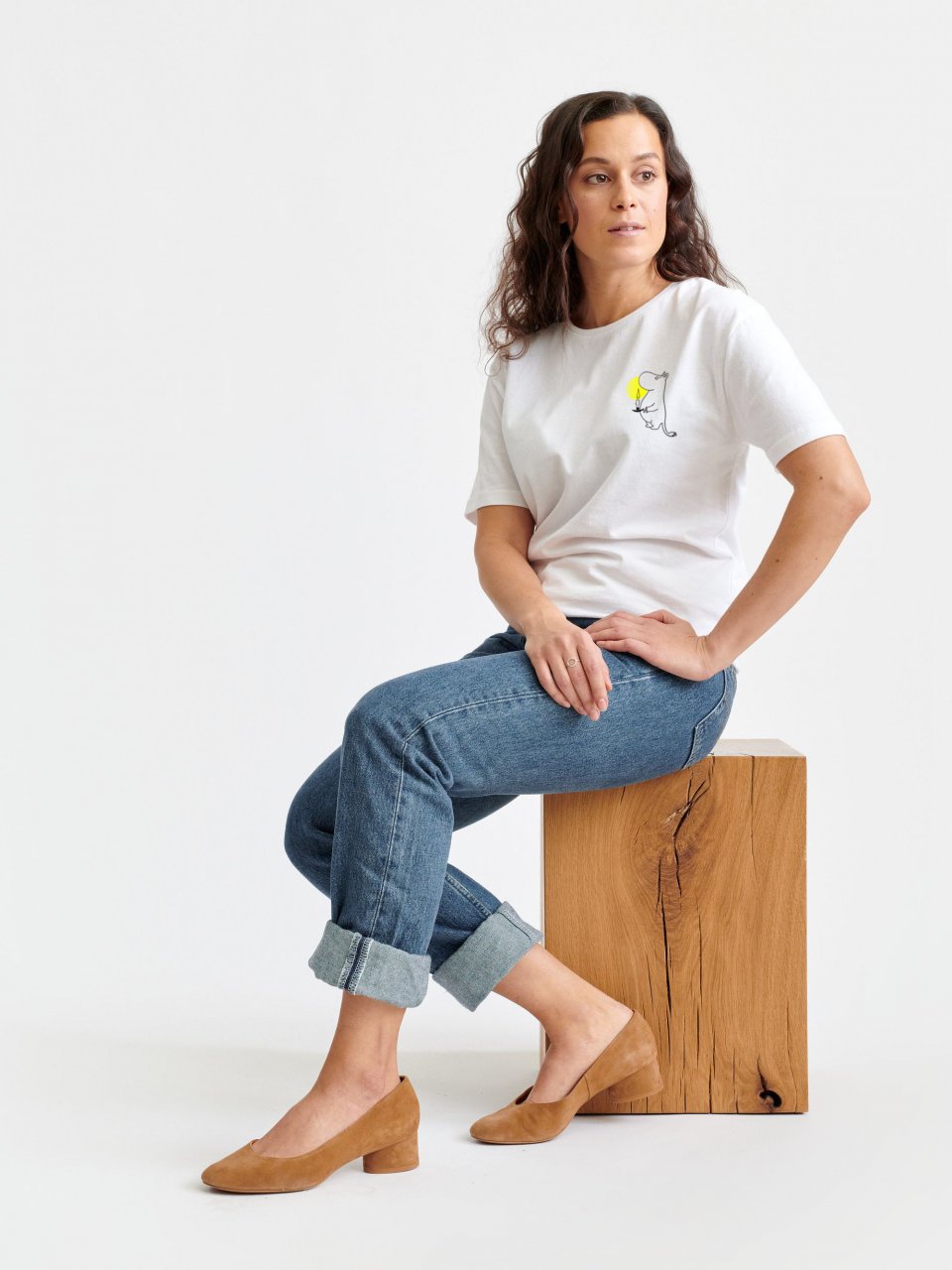 The first items from the collection are now available on the Moomin webshop, and more will be added in the coming months. Take a look at the collection here!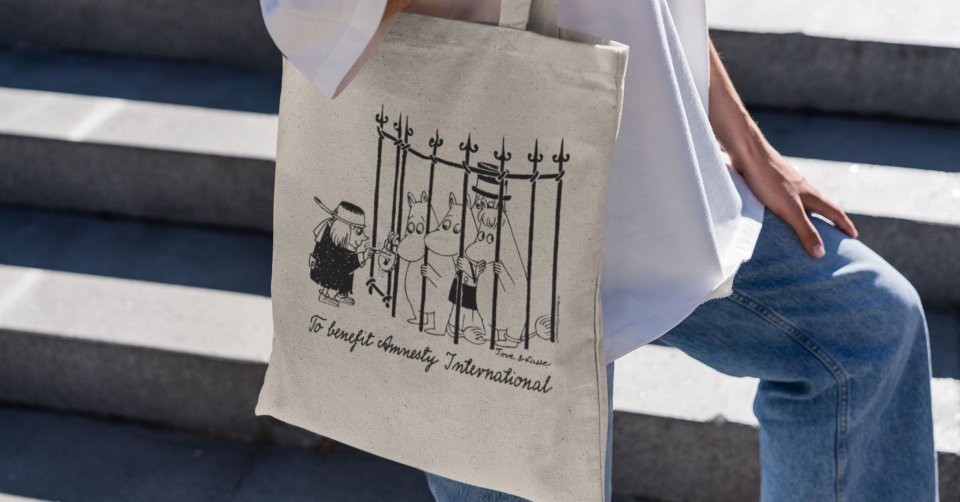 9.11.2020
The Amnesty Moomin collection allows you to support Amnesty's work for human rights. Purchase the new Moomin products featuring Tove Jansson's artwork.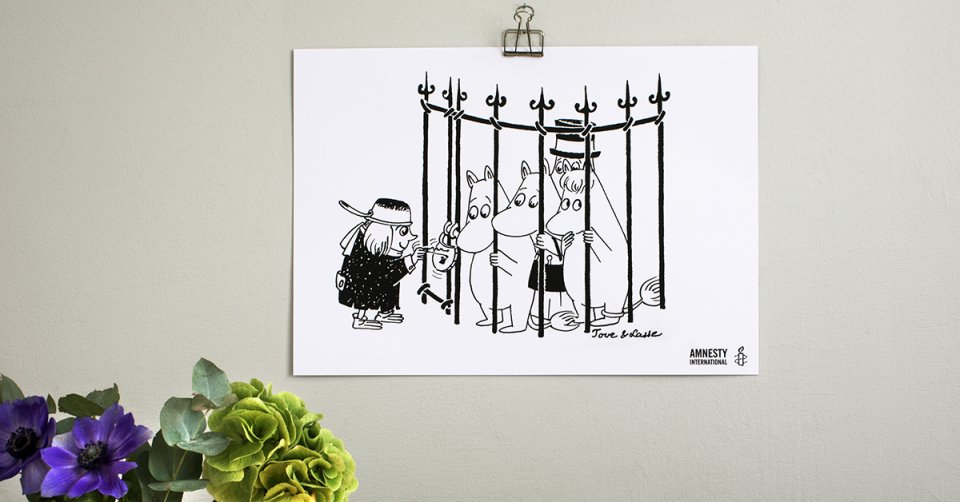 1.11.2017
In the 1980s Tove Jansson illustrated a postcard for Amnesty International and together with her brother Lars Jansson, a poster.