To celebrate the upcoming opening of the new Moomin Museum in Finland, Finnish Postal Services, Posti, has released new Moomin stamps today!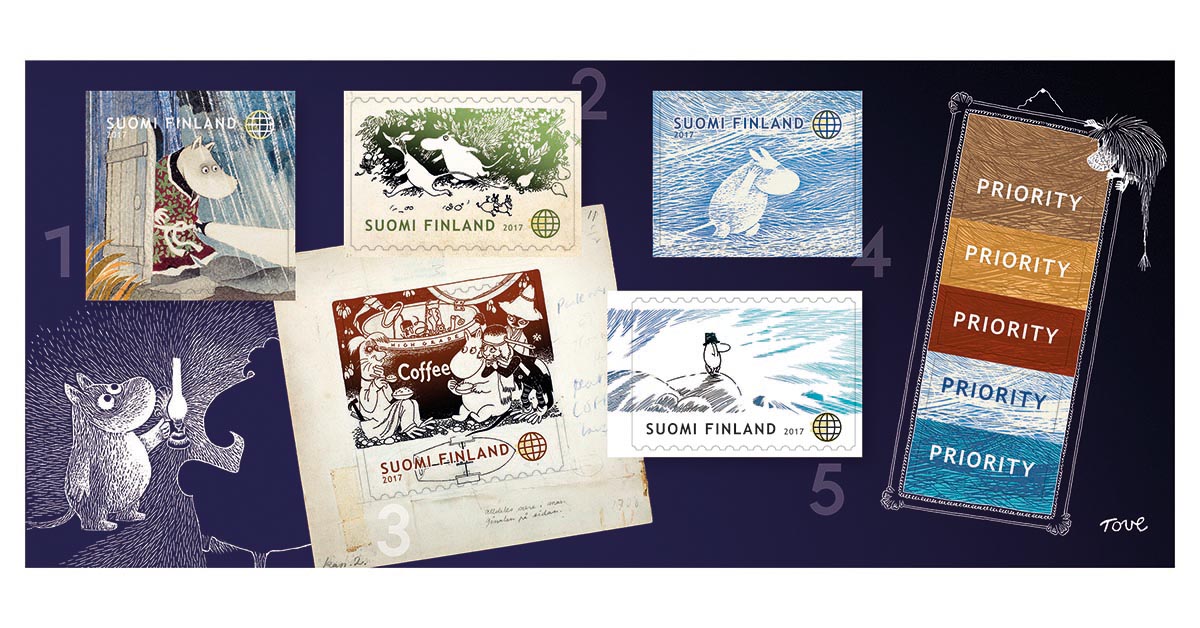 Five international no-value indicator stamps are designed by Ari Lakaniemi and Susanna Rumpu based on Tove Jansson's original illustrations. Moomin illustrations are from several decades presenting the development of the characters during the years.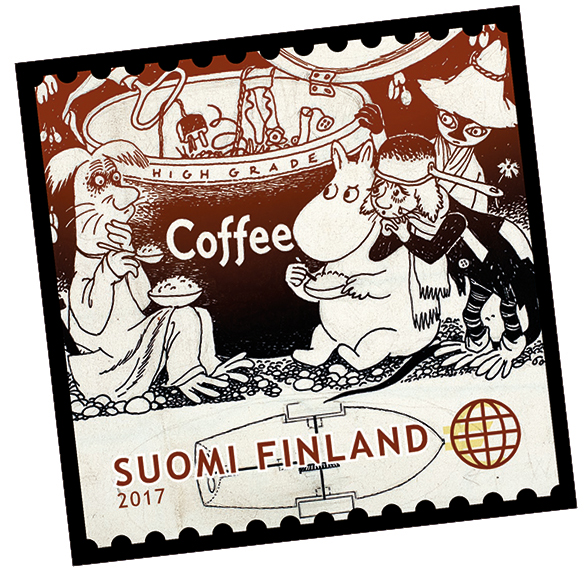 The Exploits of Moominpappa, 1950
The new Moomin stamps can be used for letters and cards up to 20 g in items sent from Finland to abroad (cannot be sent from the Åland Islands).
Only 200 000 booklets printed – buy the Moomin stamps and the First Day Covers here.
COMPETITION – Win a set of Moomin First Day Covers and stamps!
One lucky winner will get a set of the seven newest Moomin First Day Covers – including this today released beauty! Set includes also two booklets of the latest stamps.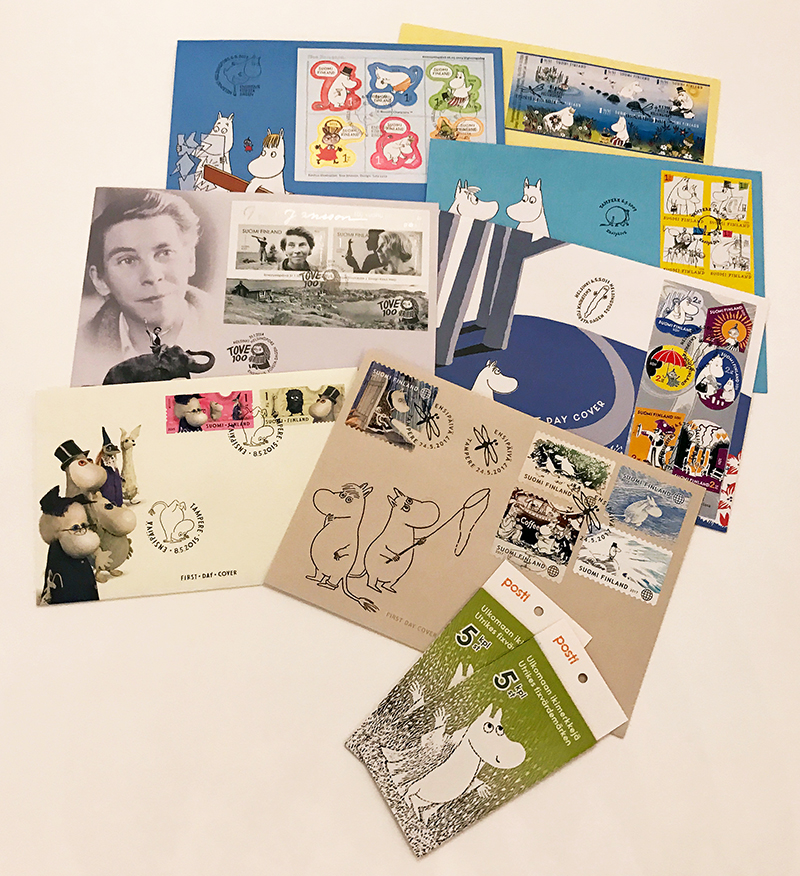 Two winners will receive the First Day Cover and two booklets of stamps released today.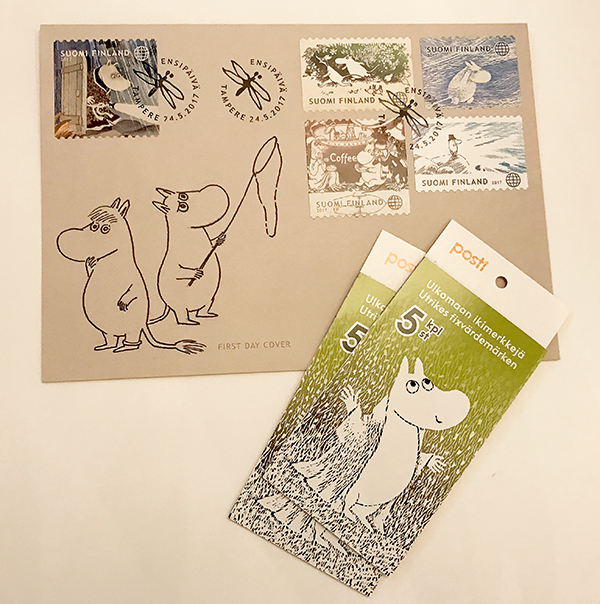 How to enter? 
Comment our post by clicking this link and tell us which of the covers is your favorite and you are in! Winners will be selected on Monday, May 29th. Good luck!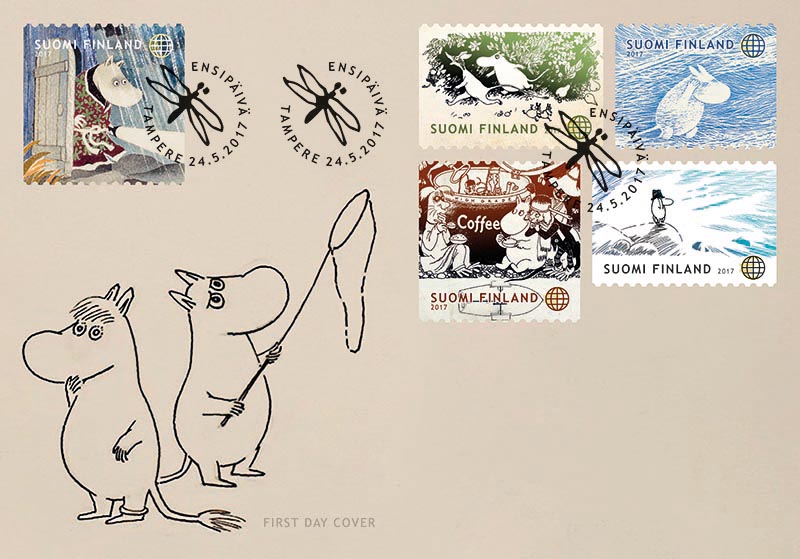 24.5.2017: The Moomins' time travel / Muumien aikamatka
(a booklet of 5 international no-value indicator stamps)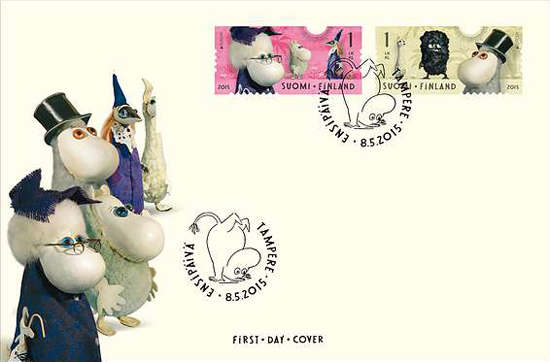 1.5.2015: Old toys, Moomin figurines / Vanhat lelut, Muumihahmoja
(2 x 1st class EUROPA stamps)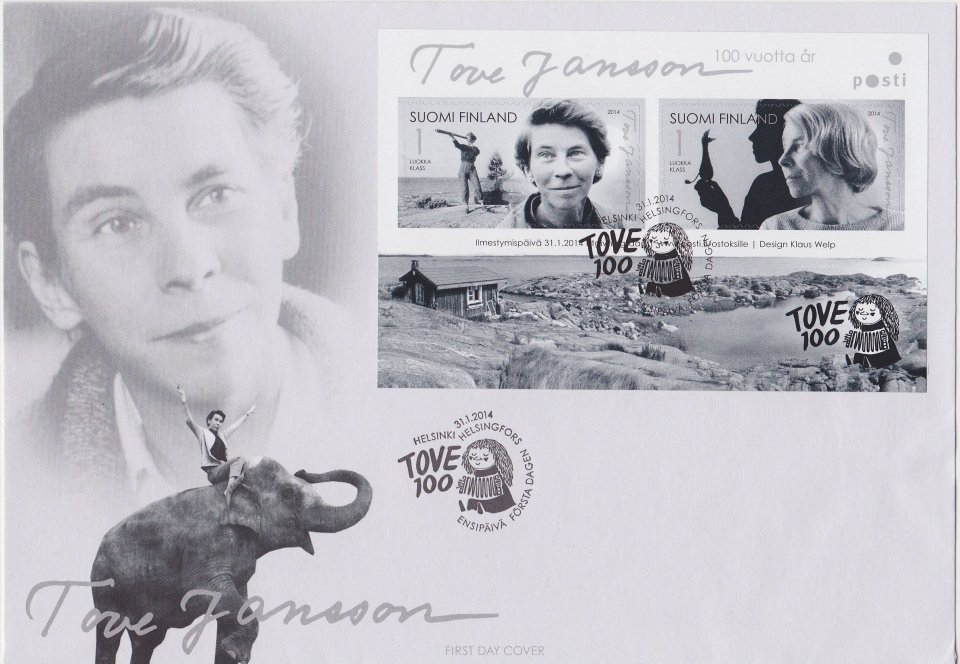 31.1.2014: Tove Jansson 100 years / Tove Jansson 100 vuotta
(2 x 1st class stamps)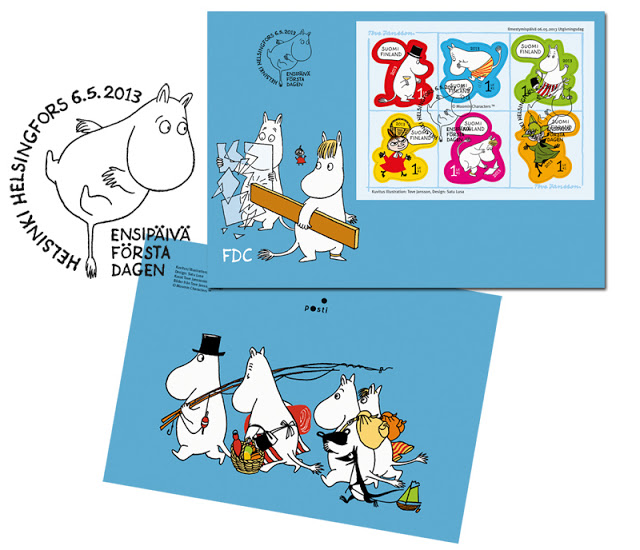 6.5.2013: Moomin favorites / Muumisuosikit
(a booklet of 6 1st class stamps)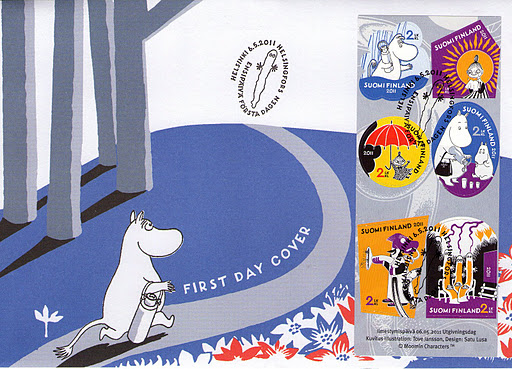 6.5.2011: The Book about Moomin, Mymble and Little My / Kuinkas sitten kävikään?
(a booklet of 6 2nd class stamps)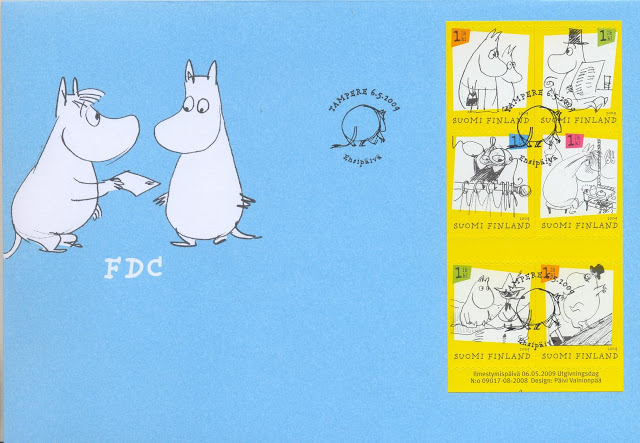 6.5.2009: Moomin cartoons / Muumit sarjakuvissa
(a booklet of 6 1st class stamps)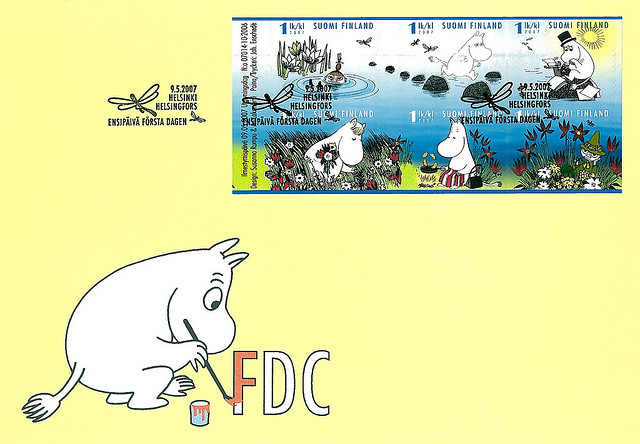 9.5.2007: Summer in Moominvalley / Muumilaakson kesä
(a booklet of 6 1st class stamps)
Click here to enter the competition!
Read also: