Moominworld together with the city of Naantali has taken the heads of state into consideration while their visits in Naantali and Moominworld. Since the opening of the Moominworld, they have been given the key to the Moominworld.
In the summer of 1993, in the opening ceremonies of the Moominworld, the first key to the Moominworld was given to Tove Jansson, the creator of the Moomins.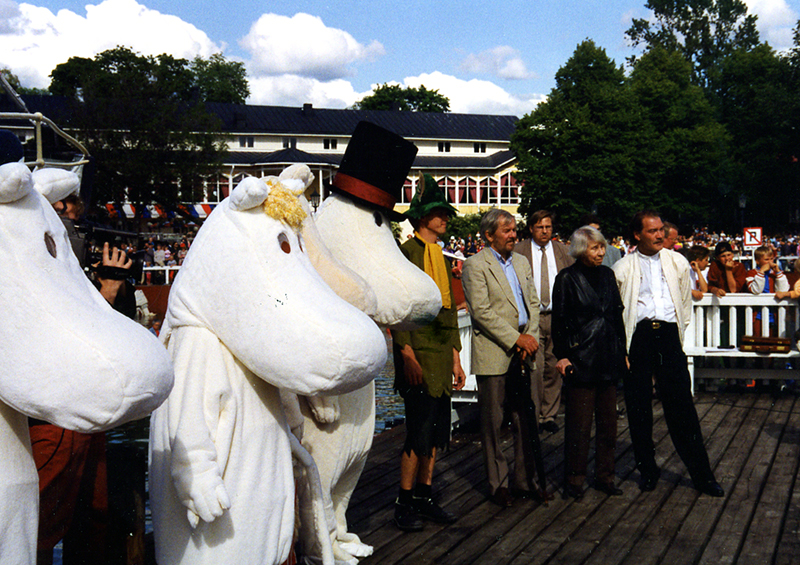 Keys have been handed over to Tove Jansson and in a total of six heads of state:
President of Finland Mauno Koivisto
President of the Federal Republic of Germany Richard von Weizsäcker
President of Finland Martti Ahtisaari
The King of Sweden Kaarle XVI Kustaa
President of Finland Tarja Halonen
President of Finland Sauli Niinistö
The most unforgettable moment for Tomi Lohikoski, the Managing director of the Moominworld, is related to the meeting with the King of Sweden and when Lohikoski gained the honor of being a personal guide for the Queen visiting the Moominhouse. "The Queen really asked a lot of questions and was interested in all the details of Moominhouse," recalls Tomi Lohikoski.
Moominworld's gates are now locked but will be opened again in February 2018. Moominworld is open during the Winter Magic Week, on February 17-25.