Garm (1923-1953) was a Finnish satire magazine founded by Henry Rein. It would over the years prove to be a fertile ground for the imagination and wit of Tove Jansson and even spawn a familiar character.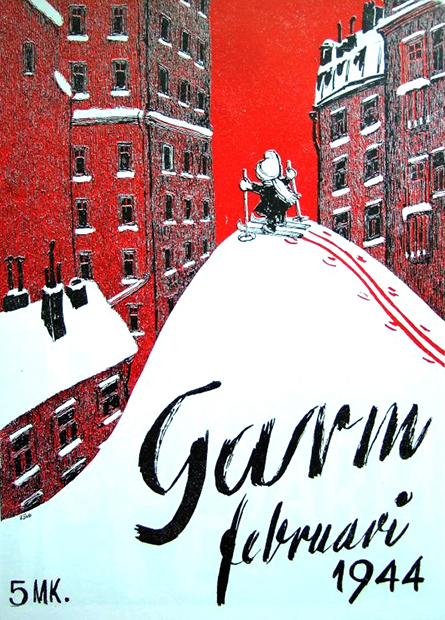 Tove Jansson began her career at Garm in 1929 at the young age of 15 (her mother Signe Hammarsten-Jansson had worked for the publication since it started) and Tove stayed with the magazine until the end in 1953. During that period she drew more than 500 caricatures, a hundred cover images and countless other illustrations for the magazine.
Garm took a stand against political issues using satire, and fascism in all forms was often in its scope. Since nazism and communism often were targets, Tove's illustrations came under scrutiny and even censorship. But she was undeterred and continued taking on controversial domestic and international matters in her work. Tove has even said that she found it fun to be able to be "swinish towards Hitler and Stalin".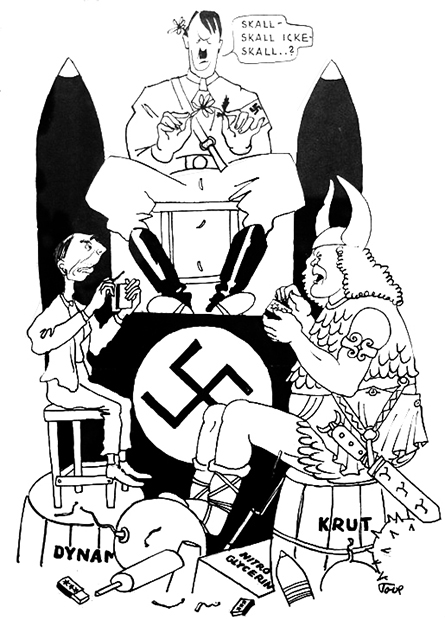 In Garm, Tove started using illustrations resembling what would later become Moomintroll, and the character became a reoccurring element in the magazine. The Moomin-like creature appeared for the first time in the magazine in the early 1940s and Tove called the early Moomin "Snork".  The character illustration is often found next to Tove's signature and it sometimes plays an active role in the drawings.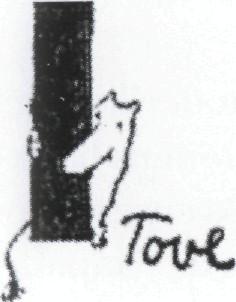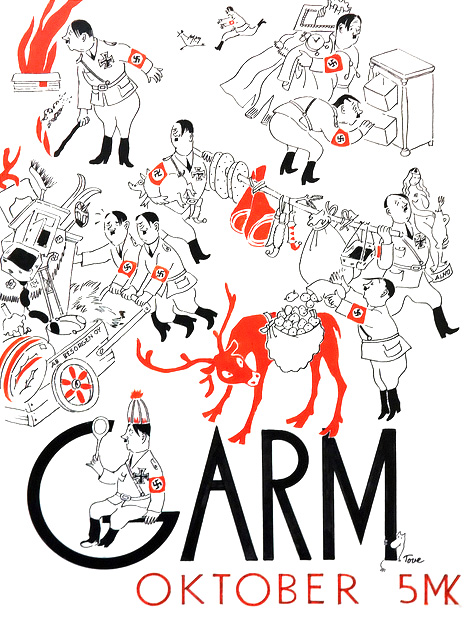 Garm was closed down in 1953, after founder Henry Rein passed away.