Helsinki Art Museum at the Tennis Palace is now closed for renovation but the new museum will open in autumn 2015. At the same time as the reopening, the name of the museum is changed to HAM. HAM is an abbreviation of the Helsinki Art Museum but HAM also reminds us of Tove Jansson's mother, Signe "Ham" Hammarsten-Jansson. 
Currently, it is planned that the art of Tove Jansson owned by the Helsinki Art Museum will have its own permanent exhibition. Also, the two large wall paintings Party in the City (Juhlat kaupungissa) and Party in the Countryside (Juhlat maalla) will be placed at the Tennis Palace.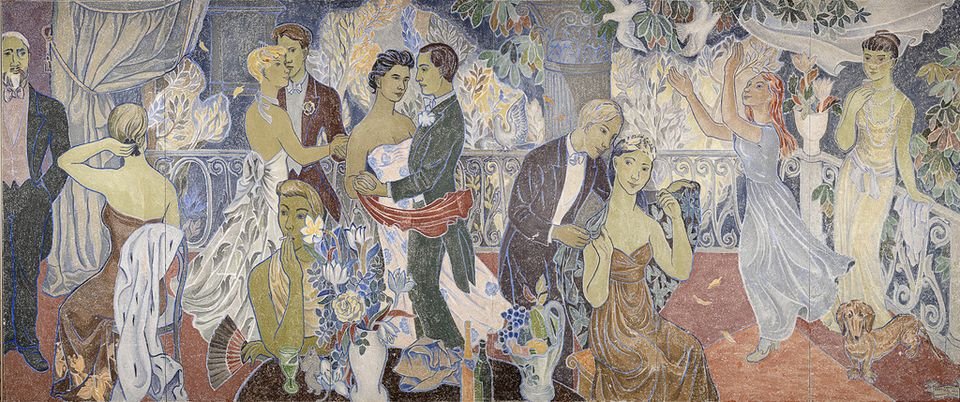 The City of Helsinki commissioned these large wall paintings in 1947. Paintings were originally made for Helsinki City Hall and in 1974 the frescos were moved to the lobby of Arbis, the Swedish-language adult education centre in Helsinki. Last year Ateneum borrowed the frescos for Tove Jansson exhibition and Arbis got high-quality copies for their premises.
Photos: Helsinki Art Museum, Maija Toivanen