Eisner Awards judges have selected two cartoonists to be inducted into the Will Eisner Comic Awards Hall of Fame for 2016.
The 2016 Eisner Awards judging panel automatically nominated the creator of the beloved Moomins, Tove Jansson, together with the Golden Age creator of The Human Torch, Carl Burgos, and selected also additional 14 nominees.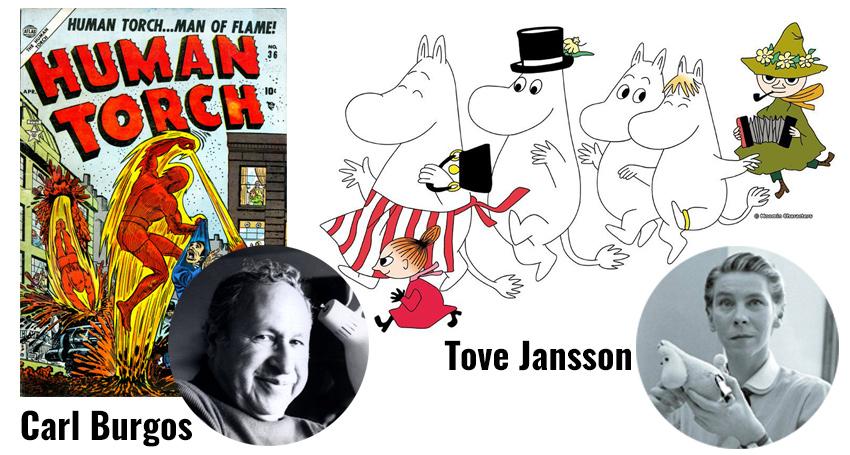 Photo and more information can be found from here
In 1954 the world's largest newspaper – London's The Evening News – started to publish the Moomin comic strip. At the time the strip reached up to 20 million readers daily in over 40 countries.
Read from our earlier blog post how Tove Jansson's Moomin comics were the pioneers of the comics industry: The boundaries between the panels in Moomin comics