The Tove Jansson exhibition has been touring in Europe from the Autumn of 2016 onwards. In 2014, to celebrate the 100th anniversary of Tove Jansson, the exhibition was held in Helsinki at the Art Museum Ateneum. Over 300 000 people visited the exhibition in Finland, and in 2015 the touring exhibition in Japan delighted over 260 000 visitors in five museums. The Europe tour will begin from Millesgården in Stockholm, Sweden.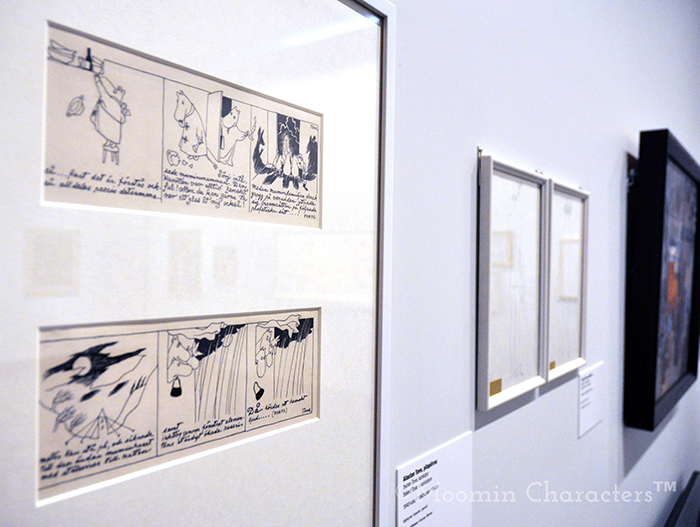 At the end of 2014, right after the successful exhibition at Ateneum, the preparations for the touring exhibition began with the main partners. The exhibition's content planning started in the spring of 2015, but the final selection of the works was done a year later. The selected works for the exhibition are borrowed from private owners and from the Tampere Art Museum and Moomin Characters' own collections.
The exhibition covers all the periods in Jansson's productive career, including paintings from her surrealistic period in the 1930s up to the more abstract works in the 1960s and '70s, as well as her satirical anti-war illustrations for the magazine Garm, her monumental paintings for public spaces, and of course her enormously popular and internationally renowned Moomin characters and stories. Source.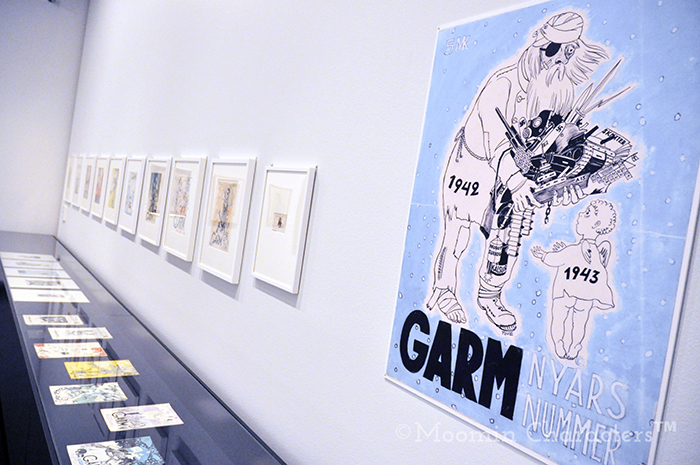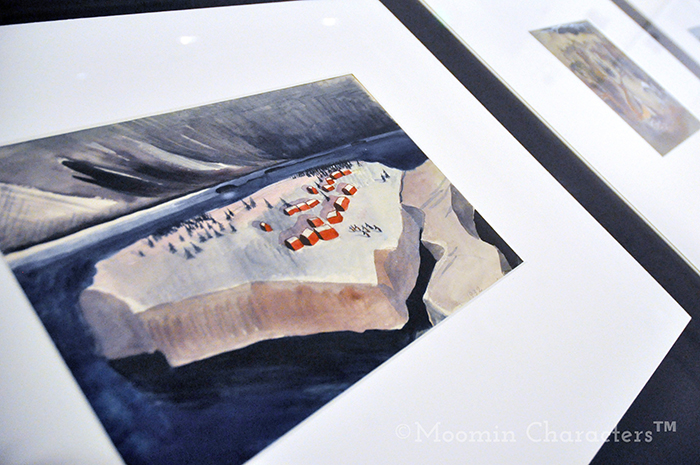 Ateneum's own conservators document, check and frame all the works for the exhibition. Some of the works must also be conservated before being framed, but the biggest conservative effort has already been made before the exhibition in Ateneum in 2014. Even so, it is important to document the condition of the works before the touring exhibition starts.
Exhibition preparations also include writing informational texts and translations. After framing, the works are transported and once again checked before the exhibition installation. Click below to enlarge the timeline picture and see what is required to build an exhibition!

Photos are from the exhibition at Ateneum in 2014.