Tove Jansson's altarpiece in Teuva Church in South Ostrobothnia, Finland, is one-of-a-kind. The altarpiece depicting the Ten Virgins, painted on horizontally, dates from 1953, when the church, designed by architect Elsi Borg, was built to replace an old one destroyed by a fire.

The previous church in Teuva was destroyed in a devastating fire in 1950, prompting the building committee to appoint architect Elsi Borg to design a new one. Borg, who had a strong desire to support female artists, tasked her assistant, Kaisa Harjanne, with finding a female painter to create the altarpiece. Harjanne knew the artist Tove Jansson, and at Harjanne's suggestion, Jansson was commissioned to paint the altarpiece for the church under construction.
Tove Jansson's altarpiece was painted directly on the wall
The altarpiece in Teuva Church is Tove Jansson's only sacred work. The altarpiece is painted "al secco" directly on the wall of the church while it was under construction, on a dry surface smoothed with lime plaster. What makes this altarpiece truly exceptional is not only its creator but also its orientation. Unlike traditional altarpieces that are mounted vertically, Jansson's work is painted horizontally, making it a rare sight in churches. The painting's subject matter is the parable of the five wise and five foolish virgins from the Gospel of Matthew, depicted with stunning detail and vivid colors.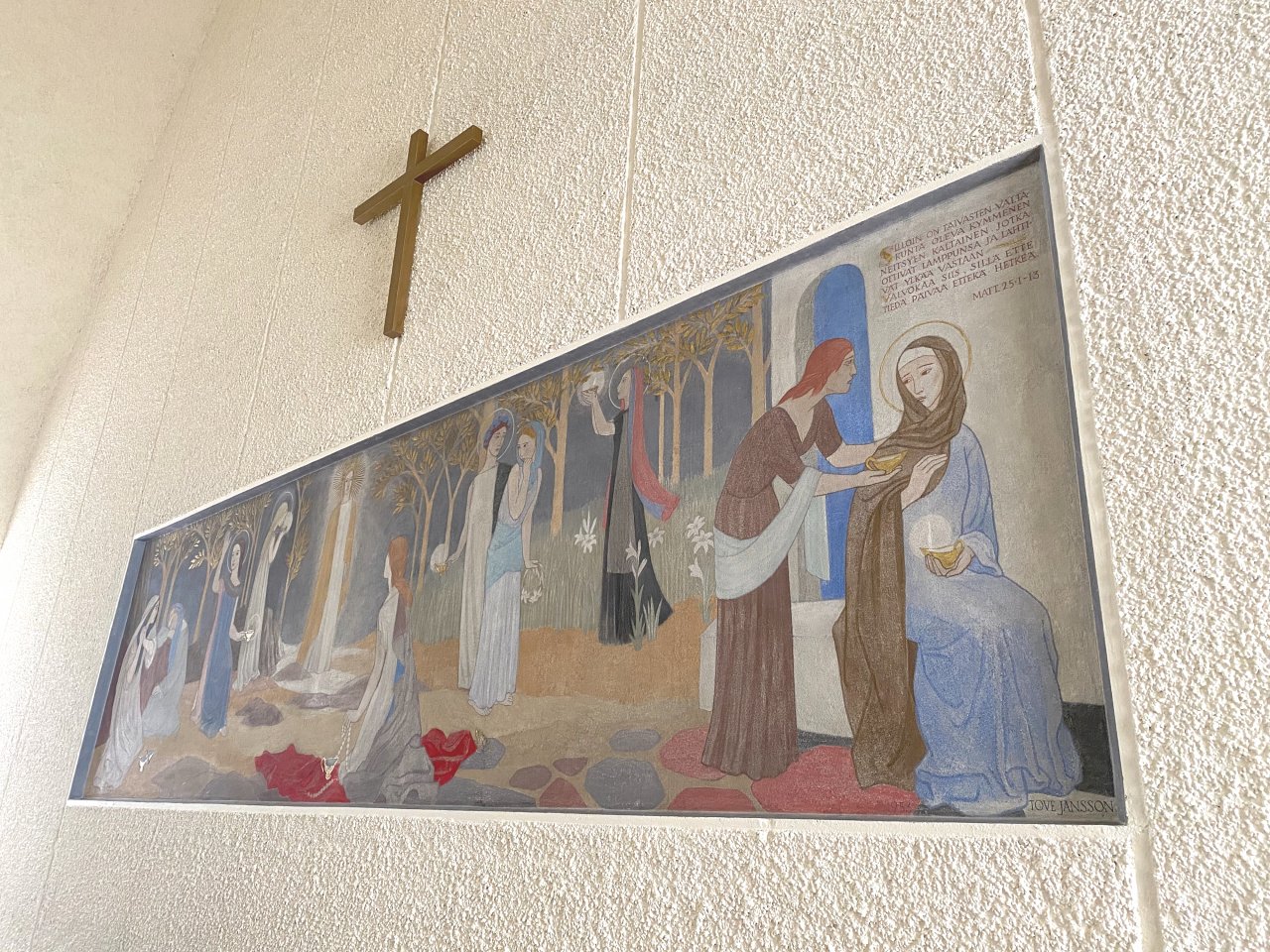 Tove Jansson worked on the altarpiece during the summer and autumn of 1953 after sketching the work during the spring. The consecration of Teuva Church on November 29, 1953, drew thousands of local residents, underscoring the church's significance in the community.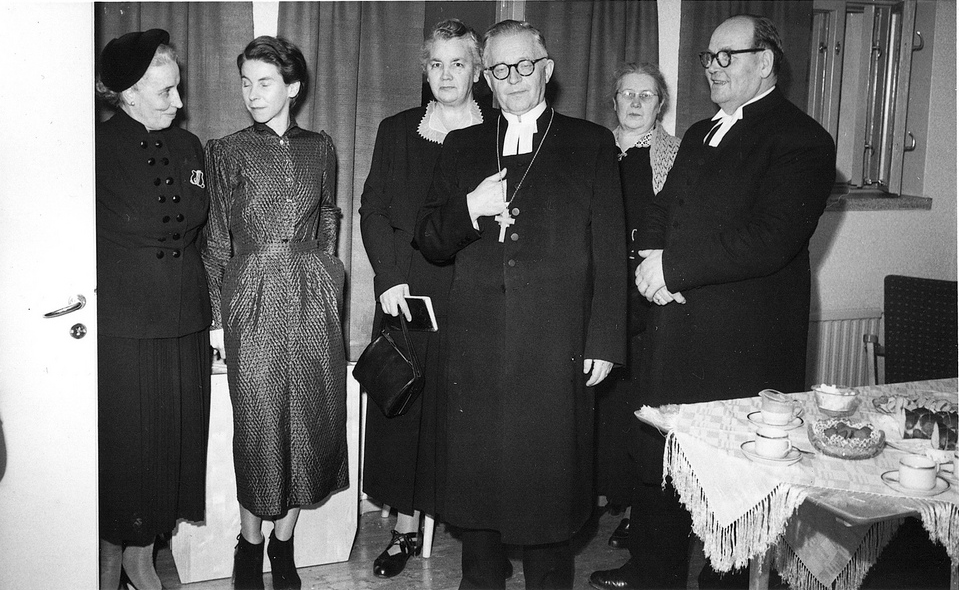 The architect Elsi Borg (left), Tove Jansson (second left)
at the Teuva Church inauguration on 29th November 1953.
Photo: The archive of Eeva Niemi 
Today, the church remains an active place of worship, hosting parish services and other church events. Visitors are welcome to explore the church and marvel at Jansson's unique masterpiece.
Cover photo: Linus Lindholm / All Things Content