The Moomins love to celebrate! Whether it's about a handbag that's been found, making it to safety, finding each other or the journey home, there's always a reason to party!
In honour of Tove Jansson's birthday this week, we've compiled a checklist to help you throw a party in the spirit of the Moomins.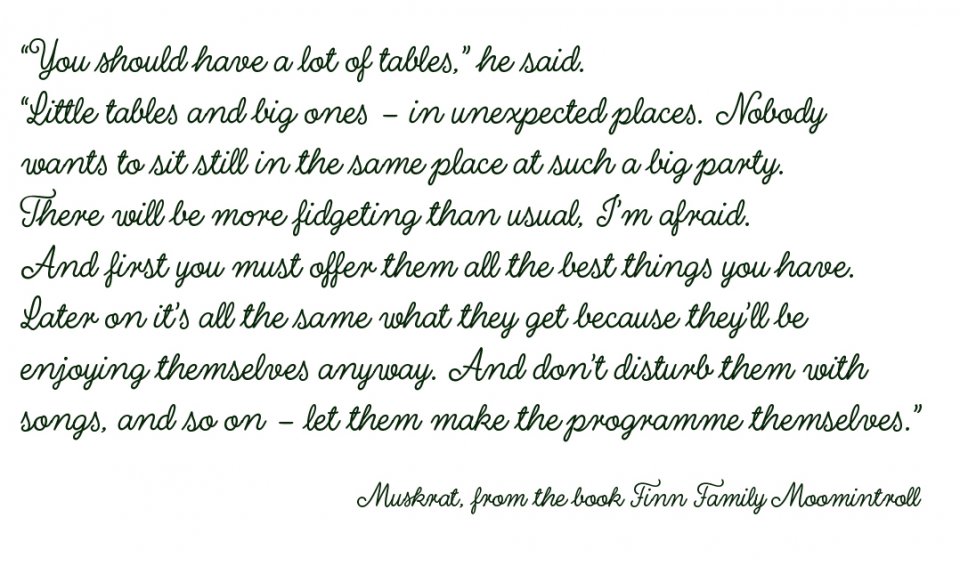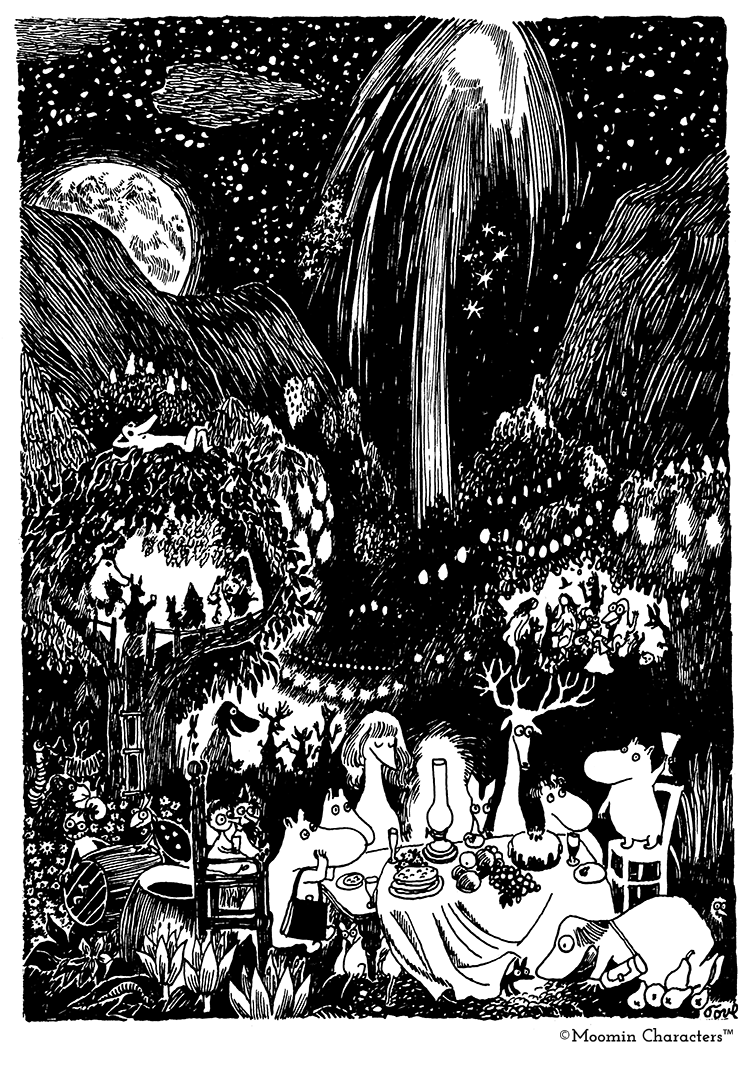 Checklist for a Moominous party:
♥ Everyone is welcome
♥ Decorate the party space beautifully
♥ Place tables in unexpected places
♥ Serve pancakes and jam
♥ There shall be dancing and programme, for example fireworks
♥ A speech shall be given (often by the one who gets excited to talk about their youth)
♥ Enjoy the party
Tove Janssons birthday celebrations on 9th August
Tove Jansson's lifework, as well as the Finnish art, will this year for the first time in Finland be celebrated with a national flag day. On her birthday, Moomin.com will arrange a series of joyous programmes for all ages. Read more about her life and work at www.tovejansson.com.
Psst…