Published today, the first storybook in a completely new beautifully illustrated "Moominvalley" range is called "Adventures in Moominvalley". The book is based on the awarded Moominvalley TV series, and it contains 9 delightful stories from the first season.
Beautifully designed, lavishly produced and richly illustrated with captivating artwork and lively, witty writing, the nine stories in the new book "Adventures in Moominvalley" are based on episodes of the animation series "Moominvalley". In one story Moomintroll sails to the mysterious Hattifattener island and in another, he finds a tiny dragon. The Moomins temporarily move house, Snufkin composes a new spring tune and Moomintroll encounters the mysterious Groke.
We sat down with the team behind the book at Macmillan to find out how "Adventures from Moominvalley" came about.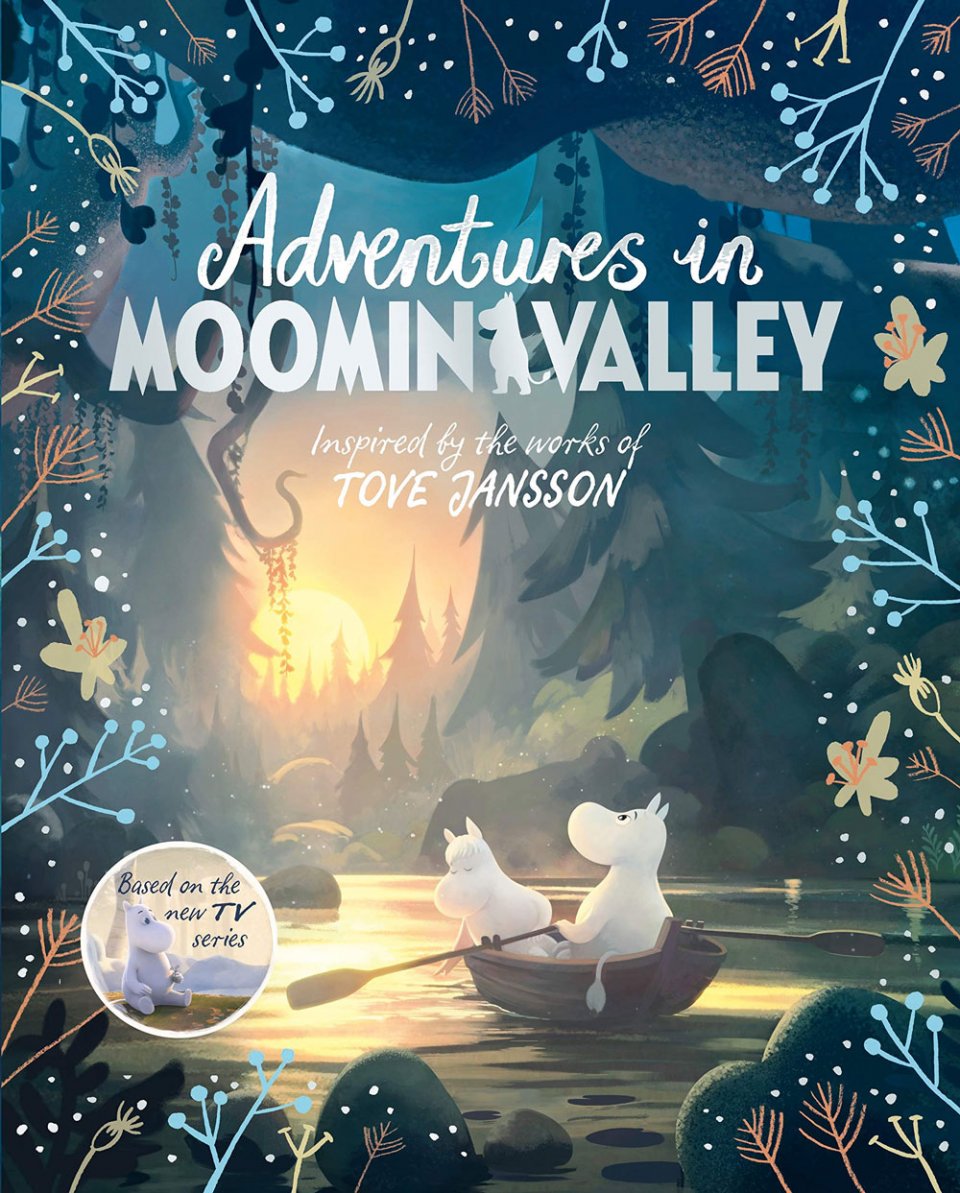 What inspired you to make this book?
"We were inspired by a deep, and often personal, connection with the original books. We also knew about the calibre of the animation team and the cast – even though we had only seen a little of the animation when we started the project, we could tell that the approach was going to be true to Tove Jansson's work and this had the hallmarks of a classic. We also had a very clear vision that the animation titles should fit as a continuum to our existing Moomin publishing – titles drawn from the original books and enriched by the wonderful Tove Jansson archive."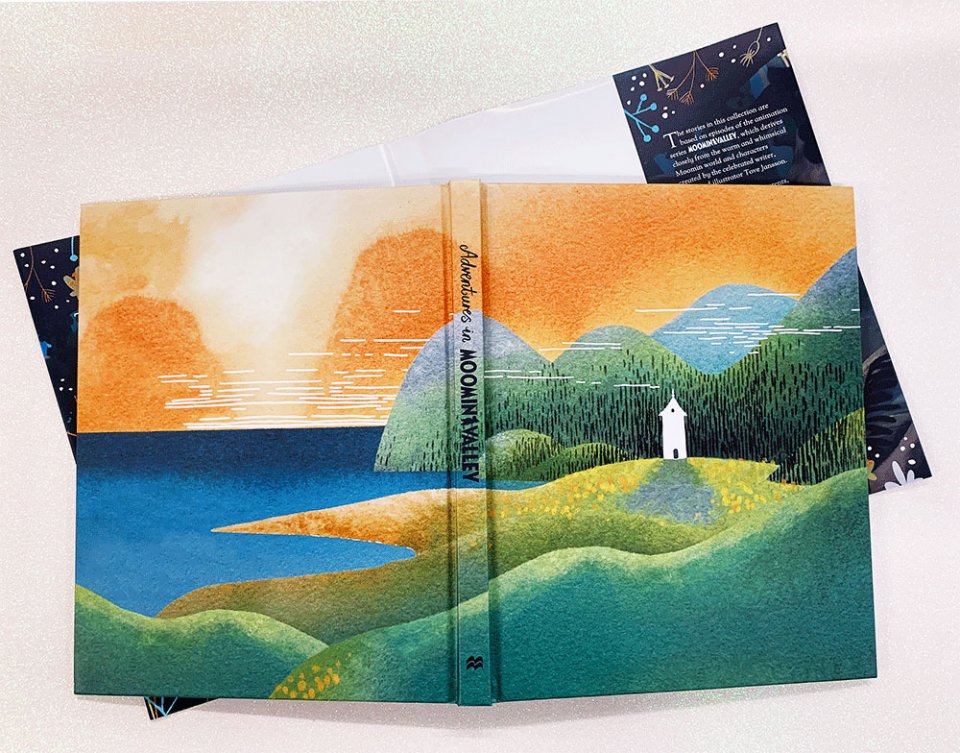 What do you find particularly special about the book?
"When pulling these books together, we asked ourselves how Tove would have liked the books to be – all our decisions evolved from there," the team continues. "Our aim was to showcase the gorgeous and painterly animation artwork so we went for big wraparound images wherever we could, aiming to create an immersive feel and reflect the world being created within the animation."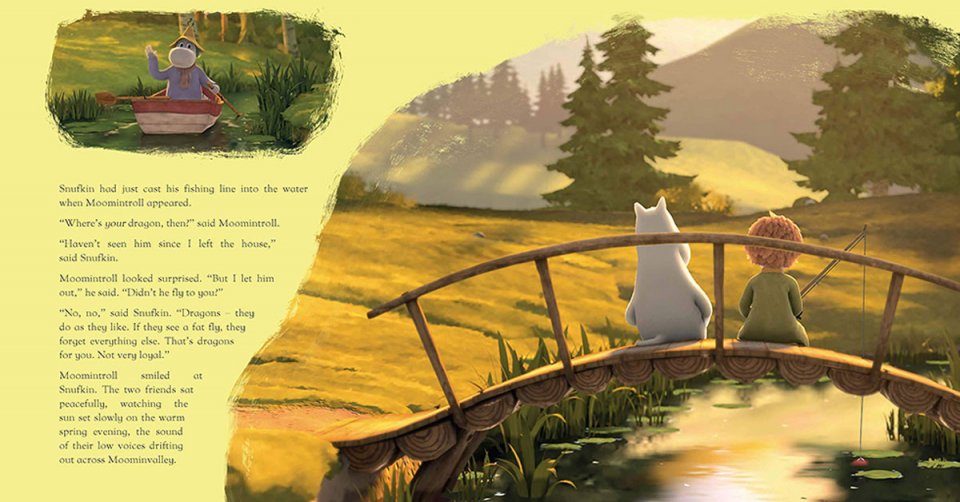 The book is a very, very beautiful one. What was it like to create it visually?
"Designing the book was quite a lengthy process. We would plan the key framework of the story in advance using the script, coming up with a draft manuscript and then watch the episode through and choose the images which best illustrate the story. We were lucky that we could rely on stunning images from the show to help us tell the best story possible."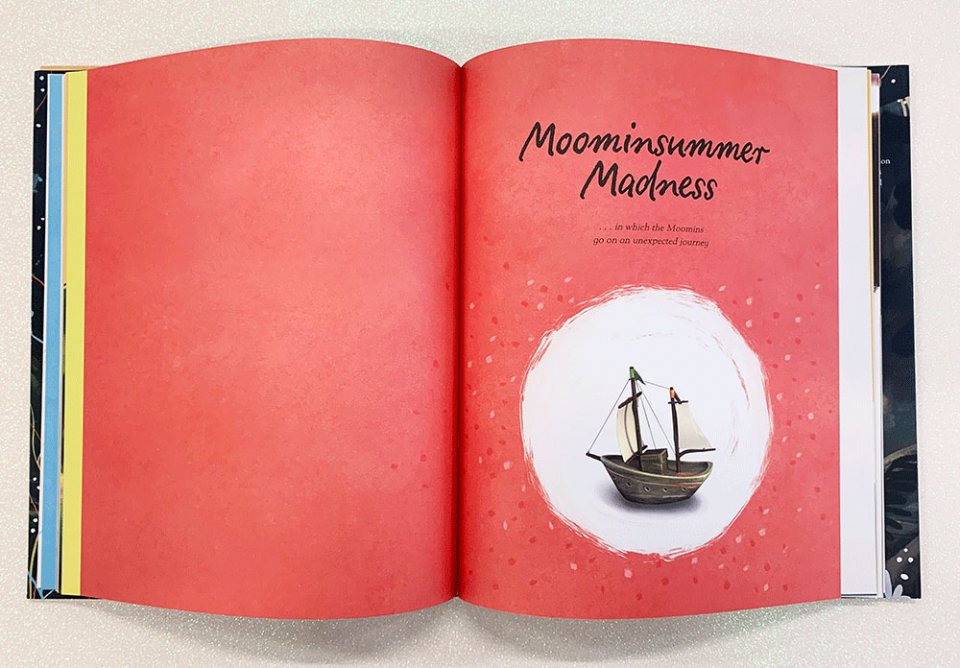 What will the book series as a whole be like?
"We launch in October 2019 with the first storybook. It contains 9 stories from the first animation series of 13, and then within the first 12 months we are also publishing activity books and a handbook so that we're really building up activity and affection around these titles."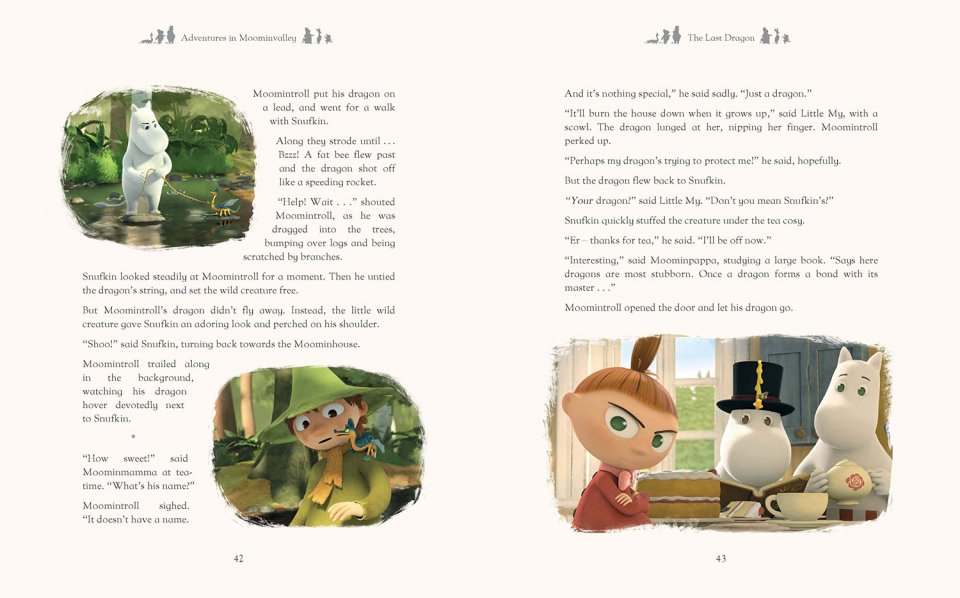 Based on the awarded Moomin TV show "Moominvalley"
Nine exciting adventure stories
Presented in chronological order, each story is taken from an animation episode
Published by Macmillan Children's Books in the UK
Within a year activity books and a handbook will follow