The eight Moomin novels are at the heart of everything related to Moomins. Now the UK publisher Sort of Books has published all eight of Tove Jansson's Moomin books as Moomin Special Collector's Editions. The first six books have been available for a while and now the last two titles, Tales from Moominvalley and Moominvalley in November have completed the set.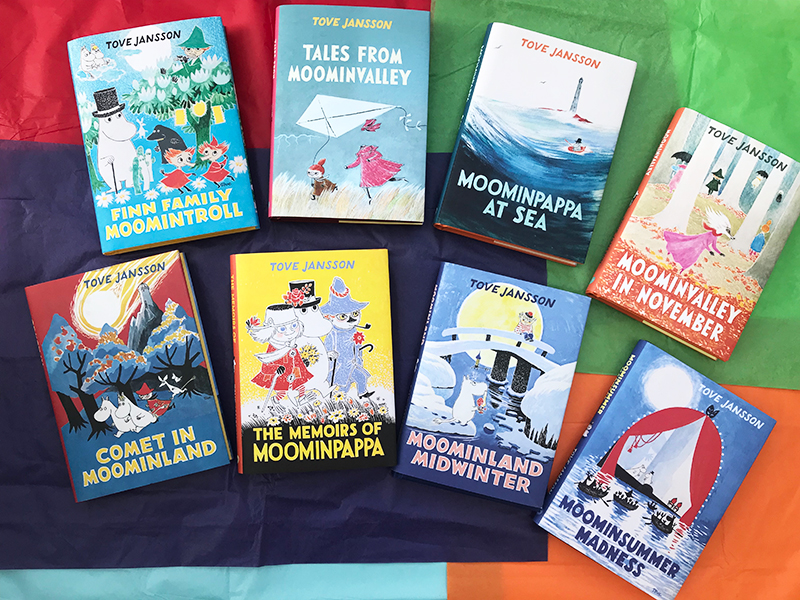 The recently published Moomin books are designed with the original 50s and 60s cover artworks, fold-out maps, and stunning full-colour wrap-around art paper jackets. Even the fonts are as close as possible to those used in the 50s. Images have been rescanned from the archives and careful revisions and special touches made by Tove, such as tiny running head commentaries on each page, are included for the first time!
Natania Jansz, the publisher at Sort of Books, explains in the video below how they found the Moomins and the importance of publishing the original Moomin books in the way they were meant to be read.
Photos: Sort of Books
Video: Moomin Characters