For women to have free speech,
the right to read,
the right to write,
they need to have the right to roam physically,
socially and intellectually.
The PEN International Women's Manifesto
The words of the PEN International Women's Manifesto could easily have been written by the Finnish author and artist Tove Jansson (1914-2001) who believed that all stories that need to be told and heard and especially from those who are made voiceless for their independent views.
Founded in London in 1921, PEN was amongst the first international bodies advocating for human rights and the first worldwide association of writers, and the first organization to point out that freedom of expression and literature are inseparable. Today PEN International is active in over 100 countries, echoing the organization's original principles that advocate freedom of expression, peace and friendship.
The common values of Tove Jansson and PEN
For PEN, 'freedom of expression' means the right to have your voice heard across languages and cultures; the right to an education; and the right to read as much as the right to write. As an independent woman, Tove Jansson lived life the way say wanted to, unlimited by ideas about how a woman should behave or what her role should be. She often challenged the general assumptions about how women should live at that time by living an independent life and making choices in her own way. These values were often highlighted both in her stories and in the way she lived.
Jennifer Clement, the President of PEN International said: "PEN International, unlike other freedom of expression organizations, believes in the power of literature to create social change. There is no doubt the Tove Jansson's work and her values that support freedom of expression and independent views, has had an extraordinary impact on the world."
Moomin Characters Ltd to support The PEN International Women's Manifesto
Moomin Characters Ltd, the Finnish family company founded by Tove and her brother Lars Jansson, strives to raise awareness of equality issues and other important values highlighted by Tove Jansson in her Moomin books. Because of the value-based similarities of Moomin Characters Ltd and PEN International, and at this very difficult time for freedom of expression around the globe as well as the need to support women, Moomin Characters has decided to support PEN International.
Tove Jansson's niece Sophia Jansson knows well that Tove would have been overjoyed that her stories and the company she founded are helping writers – and especially women writers – across the globe.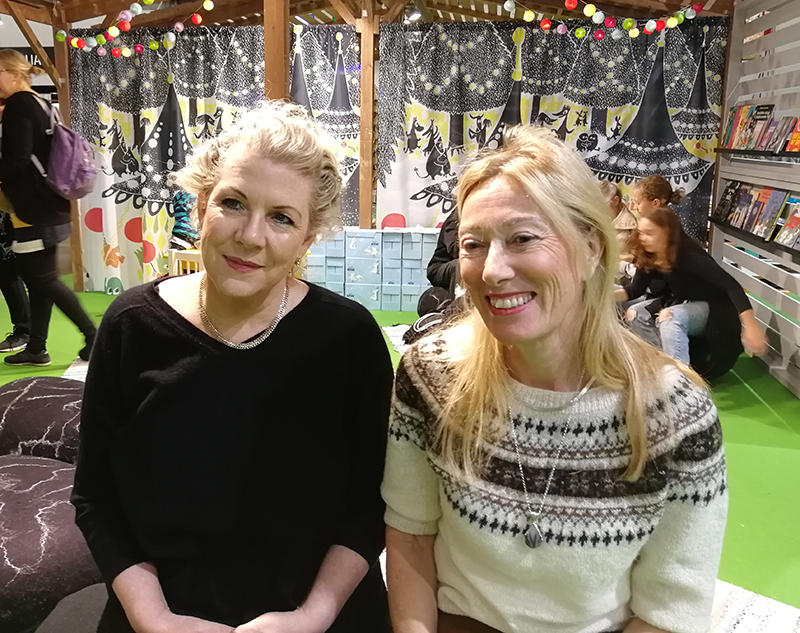 PEN International is a non-political organization which holds Special Consultative Status at the UN and Associate Status at UNESCO.