Box by Posti is now much more than the world's largest parcel locker in the center of Helsinki, Finland. Until the end of August, it will also serve as the #OURSEA Moomin Pop-Up Shop.
Box by Posti's premises in the heart of Helsinki is now decorated with the Moomins and the #OURSEA theme. To charm the visitors, the selection of the temporary store has been specially curated in accordance with the #OURSEA theme. Selection differs slightly from the selections of other Moomin Shops in Finland as the Pop-Up store mainly sells the products created to honour the Moomins' 75th anniversary. A share of the sales of these #OURSEA products will be directed to the joint campaign of the Moomin Characters and John Nurminen Foundation. In the store, it is also possible to make a direct donation to the campaign either in cash or by MobilePay transfer.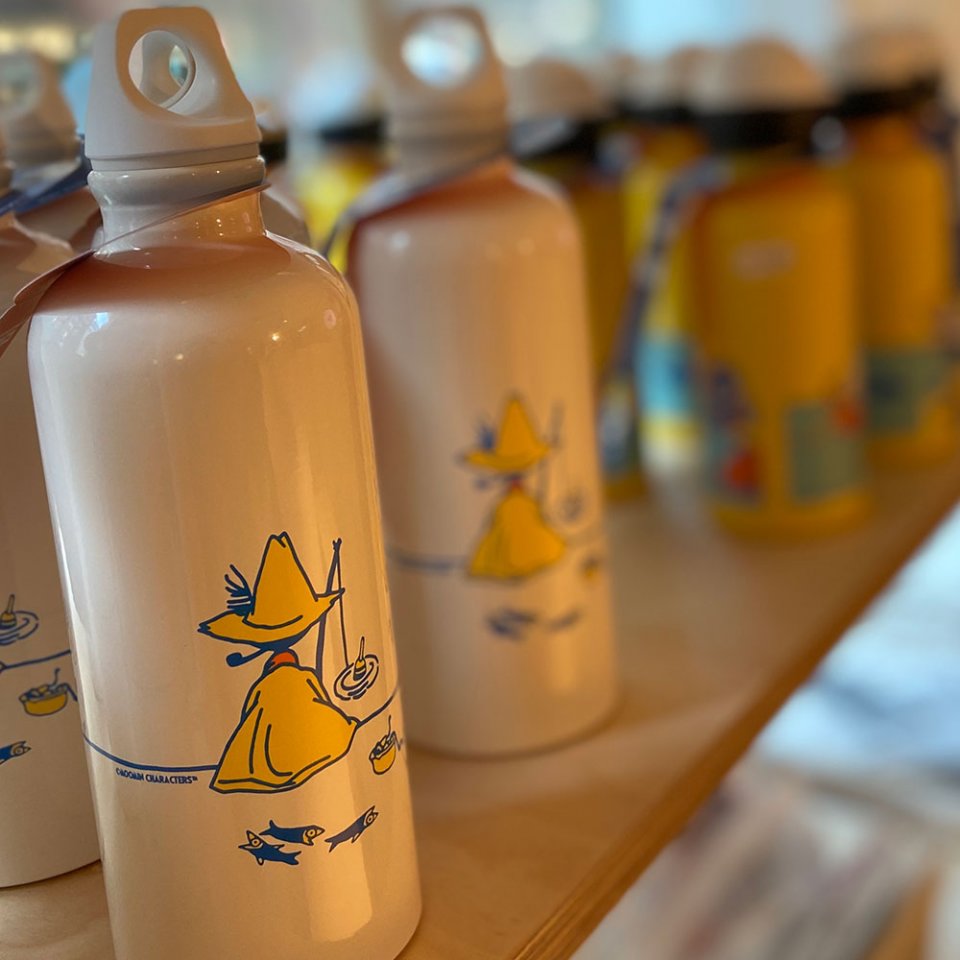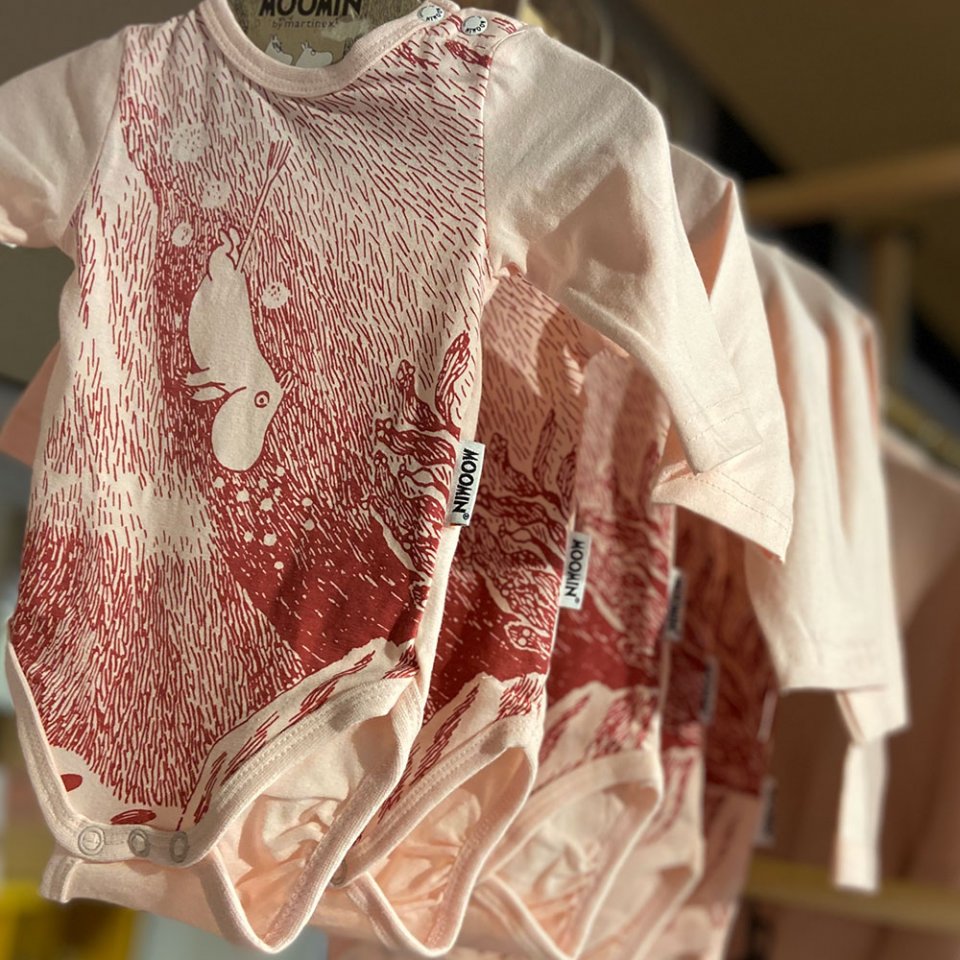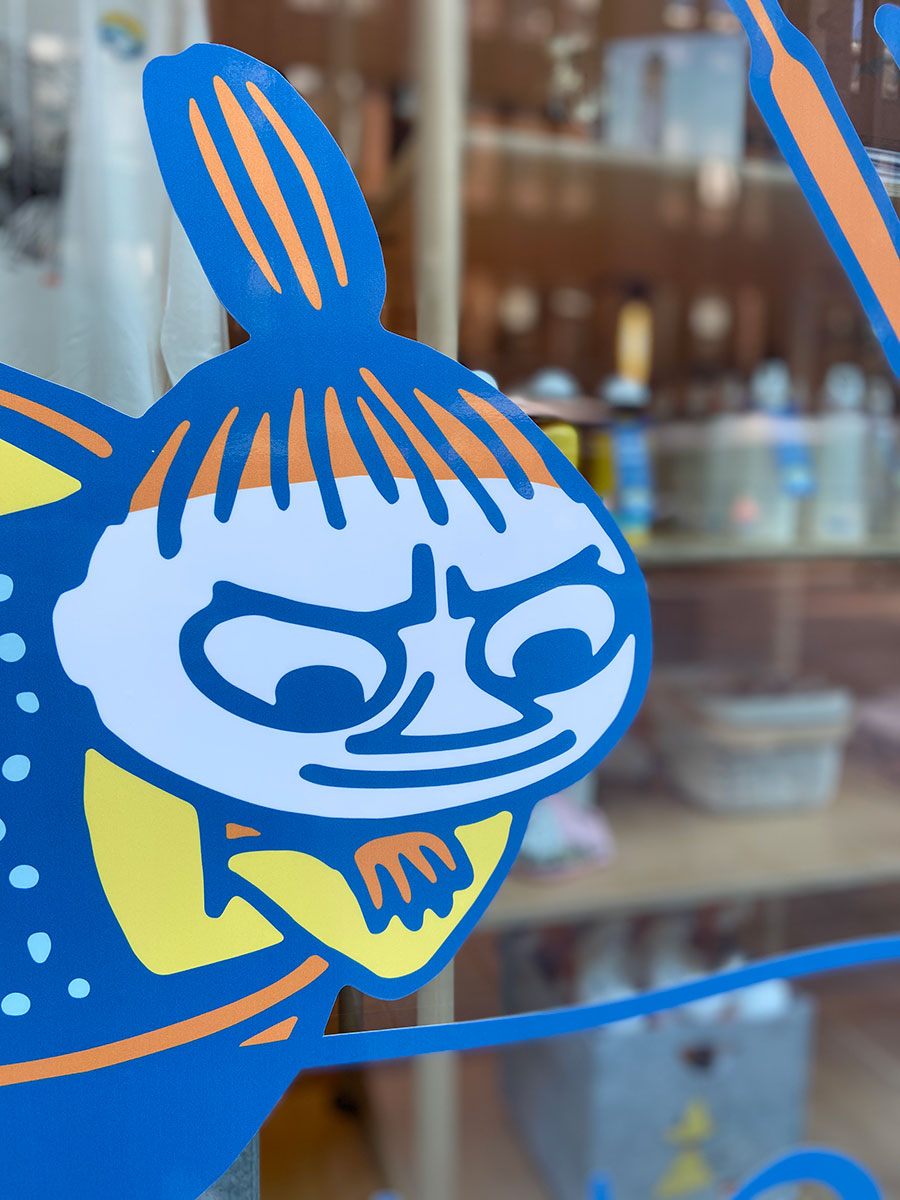 2020 will mark the 75th anniversary of the publication of Tove Jansson's first Moomin story, "Moomins and the Great Flood" set in the midst of a natural disaster. The #OURSEA campaign aims to secure the future of the Baltic Sea, as it has been the source of inspiration for Tove Jansson's numerous Moomin stories. If you are heading to the center of Helsinki and you want inspiring things to see and experience, you should stop by the fresh Moomin Pop-Up and get to know the campaign better! You can easily recognize the Pop-Up from the lovely Moomin window tapes!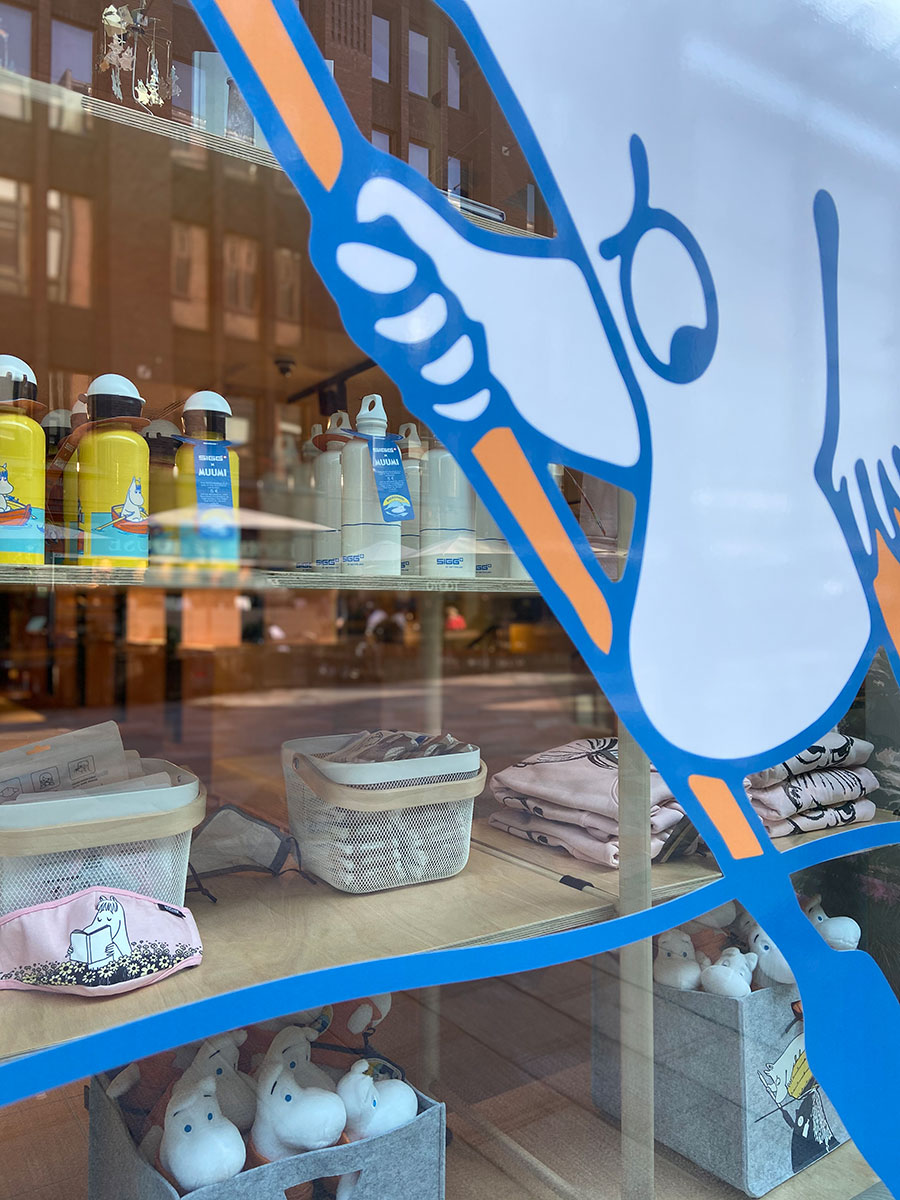 #OURSEA Moomin Pop-Up Shop
Keskuskatu 3
00100 Helsinki
Finland
Opening hours until August 31st:
Monday to Friday 8 AM – 8 PM
Weekend 10 AM – 6 PM