The popular Moomin x Novita yarn collection has gotten new additions. This spring's novelties have gotten their inspiration from five Moomin characters: Moominmamma, Moominpappa, Moomintroll, Snorkmaiden and Too-Ticky.
The Finnish yarn manufacturer Novita, founded already in 1928, shares history also with Moomins. Novita published the first Moomin-themed yarns already in the 1970s. The Moomin x Novita collection was published in 2019 and became so popular that the first batch sold out in a matter of days. The collection gets continuation now, as the yarns inspired by five Moomin characters have been published. 
Five Moomin characters, five different yarns
The four-toned self-striping yarns have gotten their inspiration from Moominmamma, Moominpappa, Moomintroll, Snorkmaiden and Too-Ticky. The yarns portray the personalities of the characters and offer knitters possibilities for creative combinations.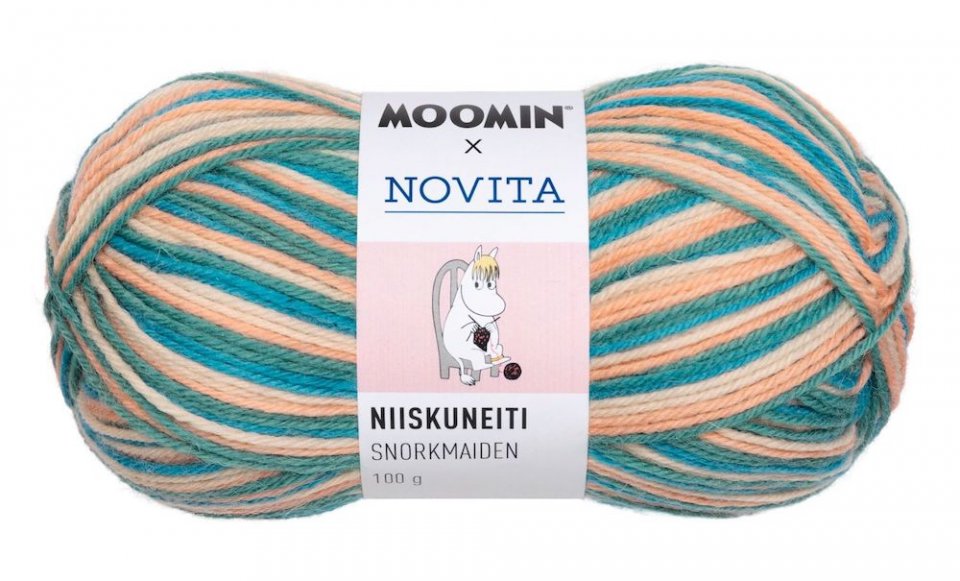 The colours of the charming Snorkmaiden yarn vary from light pink to petrol blue. The yarn would without doubt be also the choice of Snorkmaiden herself as it reminds of pearls, seashells and other beautiful things.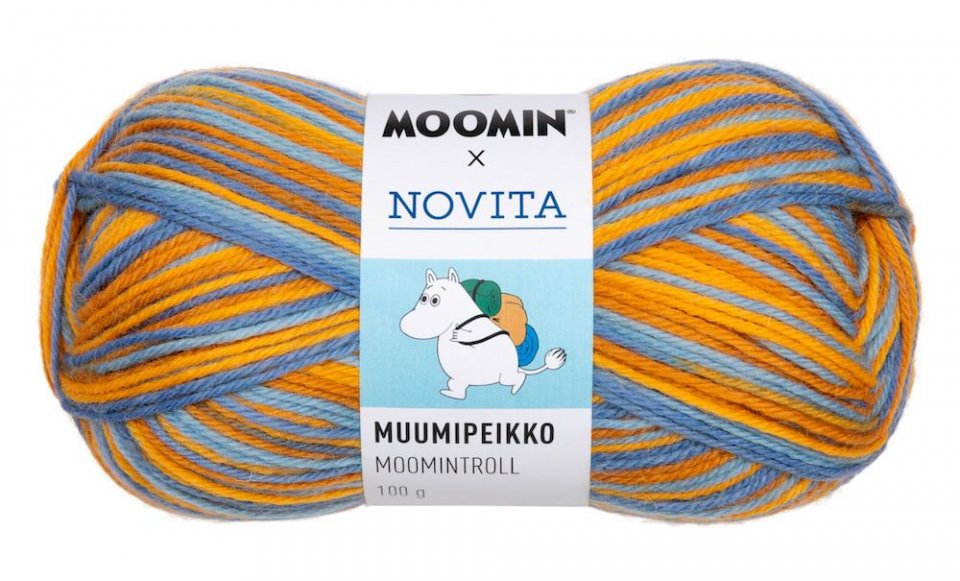 Knits made with the Moomintroll yarn are perfect for adventurers: the colours remind of adventures on sunny days. The combination of sky blue and different shades of orange is perfect for socks and other accessories.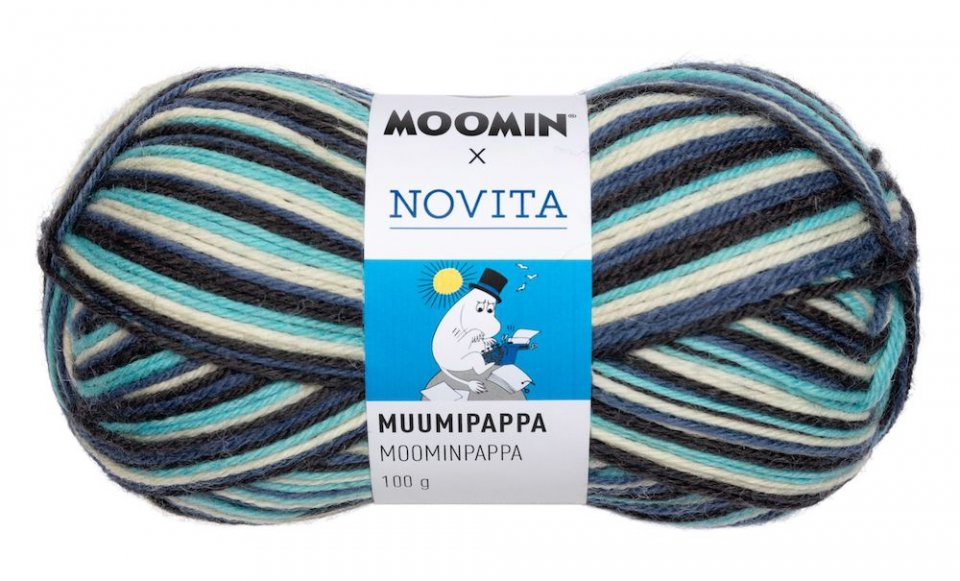 Moominpappa's love for the sea is clearly visible also from his yarn. When knitting with the blue and white yarn, you can almost feel like you're sitting in Moominpappa's sailboat.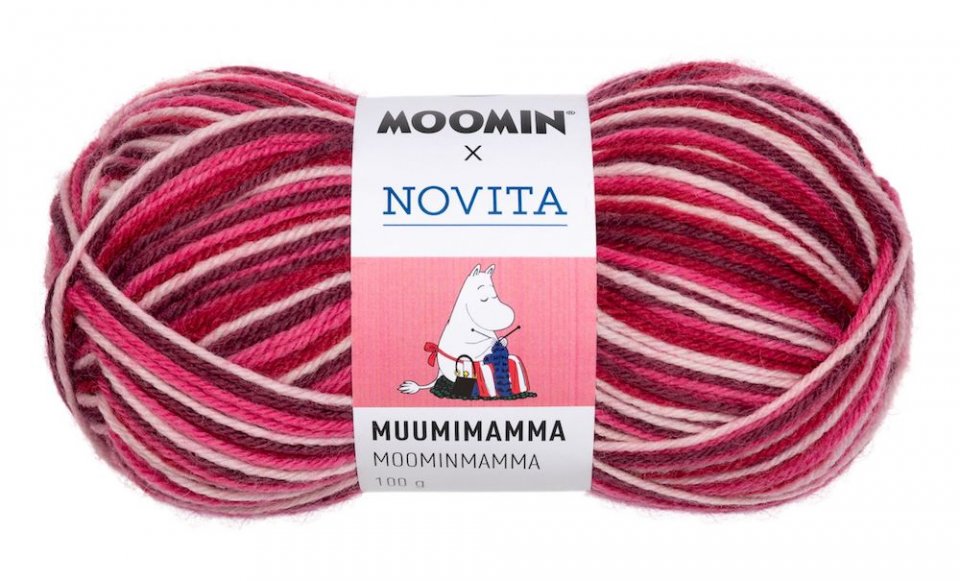 The Moominmamma yarn reminds us of her jam cellar: the different shades of red are like straight from berry bushes.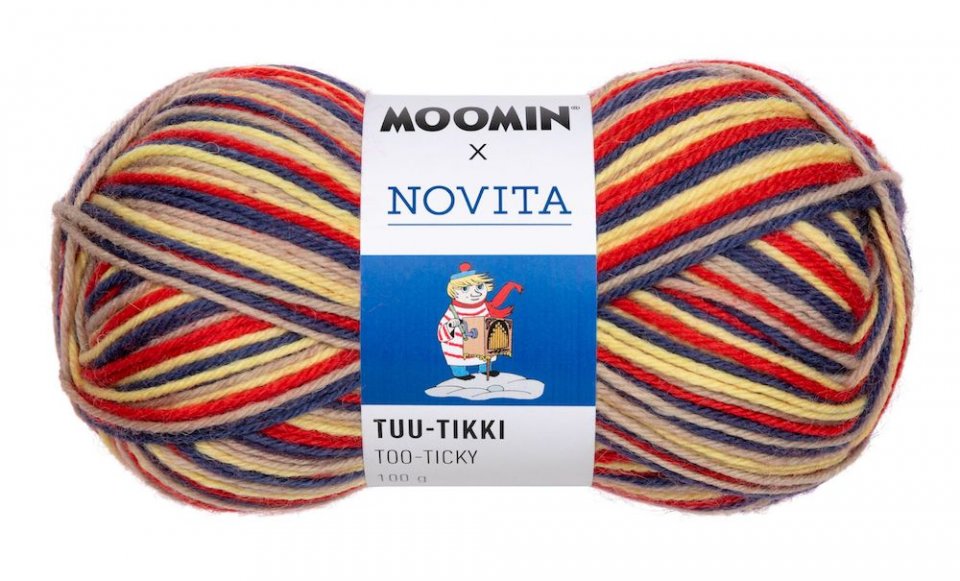 The fifth novelty is the Too-Ticky yarn. The colours of the yarn are inspired from Too-Ticky's wardrobe. It's perfect for knitting a sea-inspired striped shirt!
Get inspiration for Moomin knits from Novita's bookazines
The yarns, consisting of 75 % wool and 25 % polyamide, can be used both in kids' and adults' knits and socks. That said, clothes knitted from the colourful yarns are perfect for many kinds of adventures.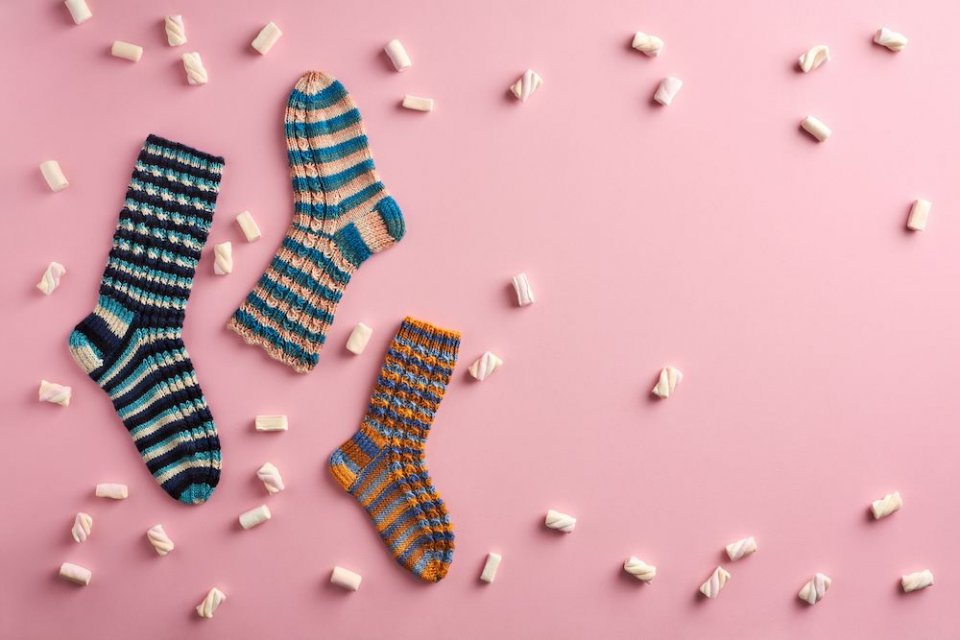 The yarns, as well as inspiration and patterns for Moomin-themed knits can be found from the Novita web shop.
Images: Novita & Moomin.com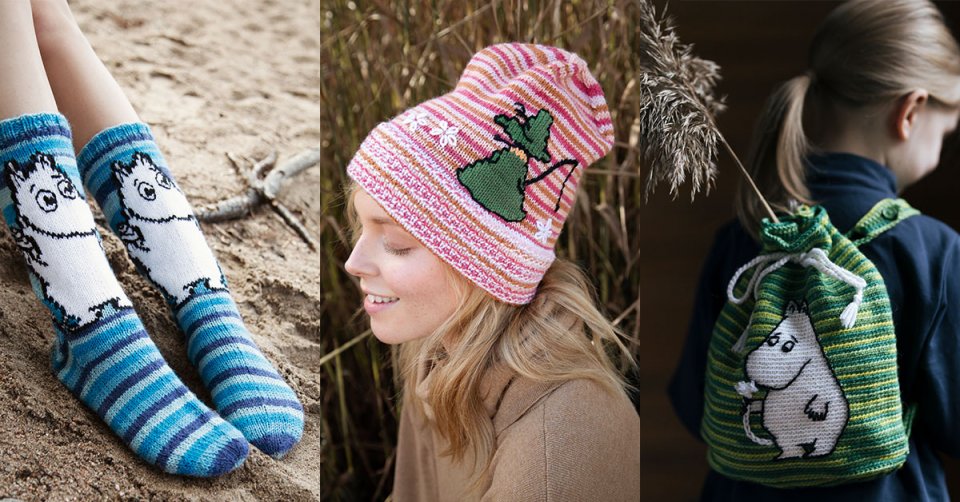 18.2.2020
Novita has launched a special yarn collection that helps raise awareness about the state of the sea that inspired the Moomin stories. Part of the sales will be donated to John Nurminen…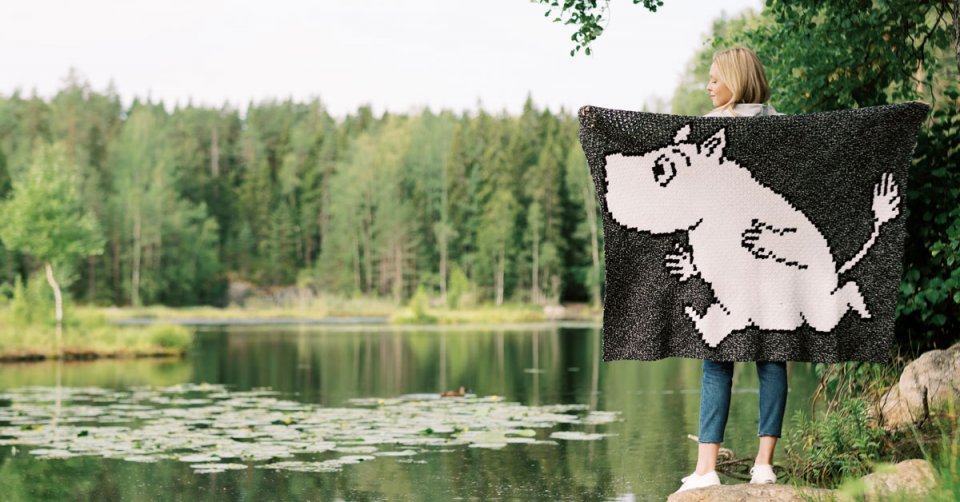 13.9.2019
The second edition of the hugely popular knitting pattern magazine by Finnish yarn company Novita is coming to stores this September. Moomin X Novita's special edition, The Best of Little My, contains…