A while ago we wrote about Tove Janssons posters originally made for the department store NK, that were recently discovered. As always, when new works by Tove are discovered we want to find out more about them, and how she perceives them. So we did some research and found a few things we want to share with you guys.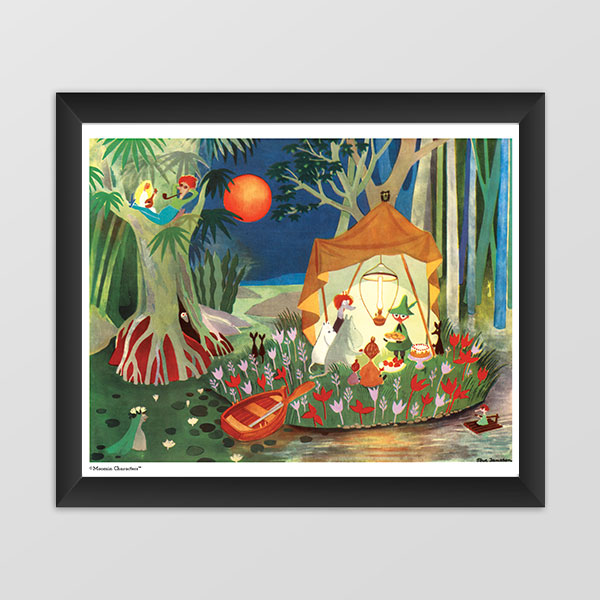 The fullmoon is rising over the forest lake. Somewhere behind the shadows lays the secret island, where the Moomintroll and his friends have gone to celebrate a nightly feast. Small creatures a curiously watching, attracted by the friendly light and the delicious smell of Snufkin's freshly made pancakes. There is an owl howling on top of the tent, and in the grass a cake made by Mymbles and Little My is waiting. Deep inside the forest someone is playing the lute.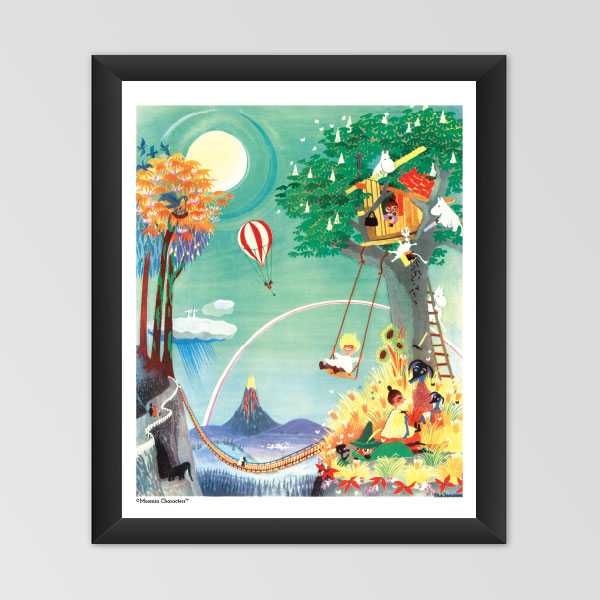 Up in the chestnut tree the Moominfamily are building a treehouse. They have chosen an adventurous place where they can admire forrests and cities, with bridges are hanging over the cliffs and the volcano in the back bursts with fire against the summer sky. The airballoon is heading straight for the sun, birds are touching the sky, Mymbles is knitting her neverending sock and Snufkin is dreaming of adventures beyond the rainbow. Sniff is being clumsy once again and knocks over the whole box of nails.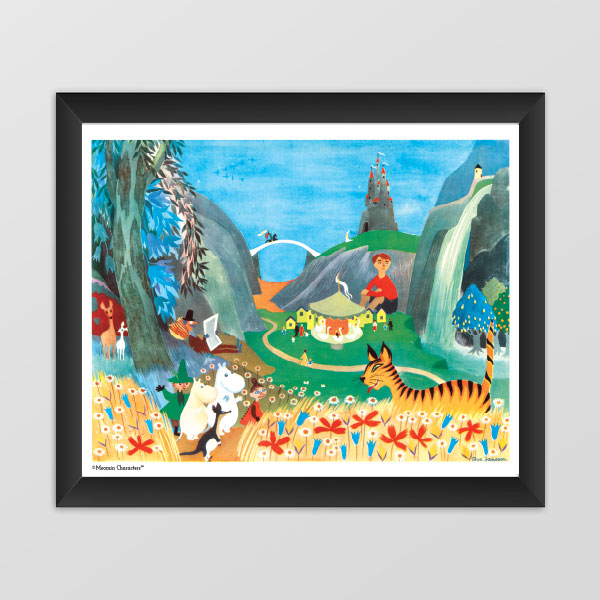 Across the field the cat is walking to greet the Moominfamily, Snufkin, Mymbles and Sniff at the crossroads. They are all going to ride the carousel because it is a day to celebrate. The pennants of the castle in the far back are swaying because the prince is crossing the bridge on his way back home to his princess. Under the tree Moominpappa sits reading the Sunday paper while a mother deer peaks out of the forrest with her daughter. 
In the middle of the fairytale the boy who got to experience the unbelievable because he believed it is dreaming.