Muurla's Moomin Originals series is a celebration of Tove Jansson's original Moomin illustrations, that have become the crown jewels and most well-known designs for the modern Moomin enthusiasts.
For this pristine series, Muurla comments they "have put our time and effort into creating forms and shapes that highlight the original and eminent drawings". Simple, yet modern shapes are the combining elements that we see fit for Tove's masterpieces.
The Moomin Originals enamel coffee pot carries a nostalgic design. It is suitable for boiling water, preparing coffee in a traditional method, or serving. The enamel coffee pot is made of a carbon steel core and carries a double coating of enamel. The handle is made of wood and both parts are handmade. The dark blue inner colour is hot water resistant and prevents stains from emerging. The kettle is even suitable for all kind of hobs.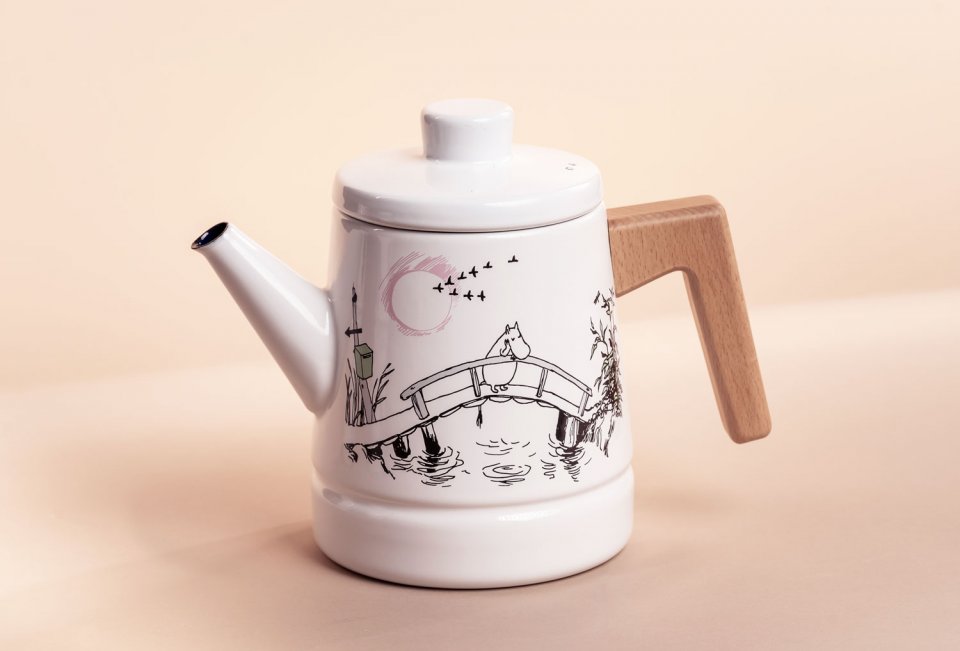 All of Muurla's items, including the kettle, are handmade and appearance may vary due to the nature of handicrafts. Enamel is a durable material, but its surface may chip if subjected to a hard hit. Please handle your enamel item with care.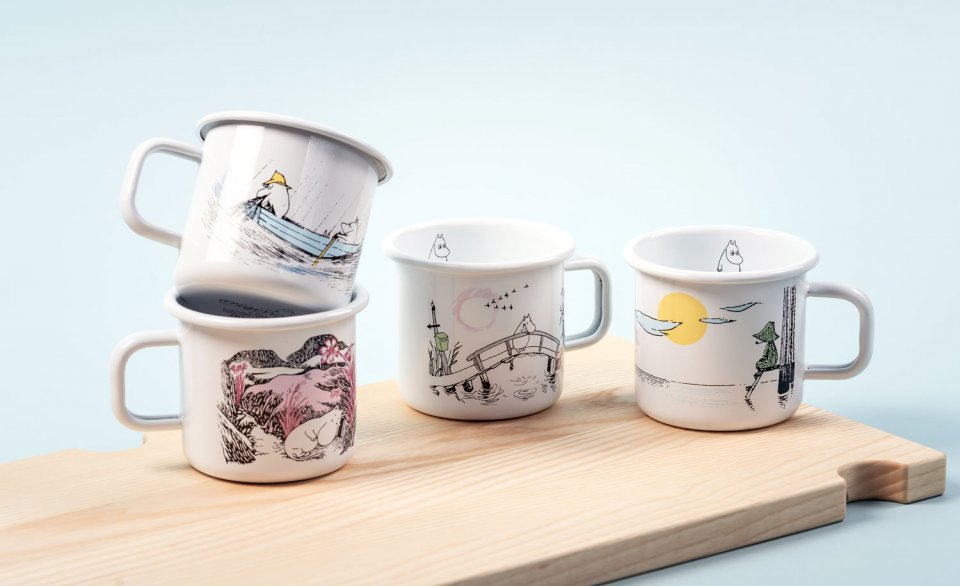 The item serves as a vase for flowers, or as a lantern for a candle.
Handmade of lead-free glass. Hand-wash only.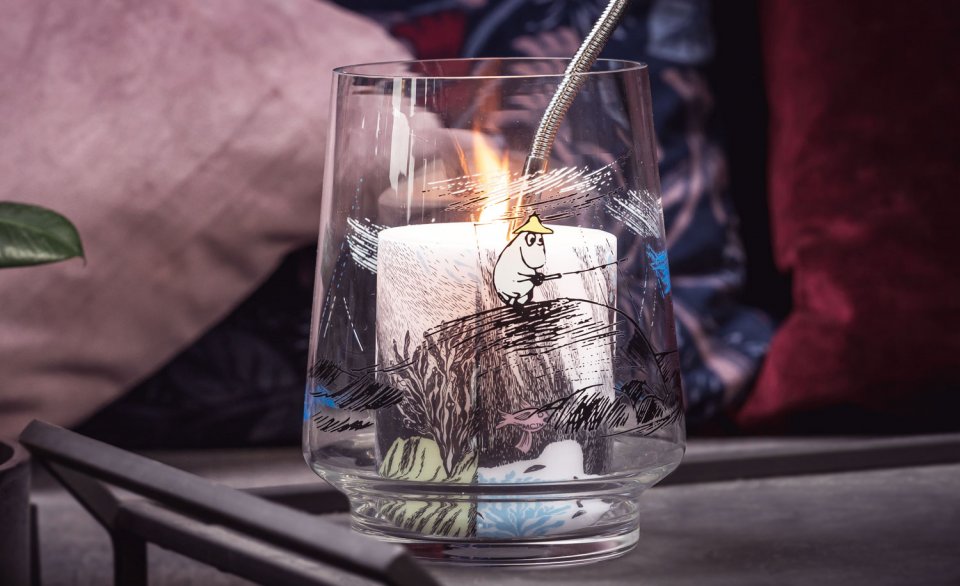 The item is suitable for a tea light candle.
Handmade of lead-free glass.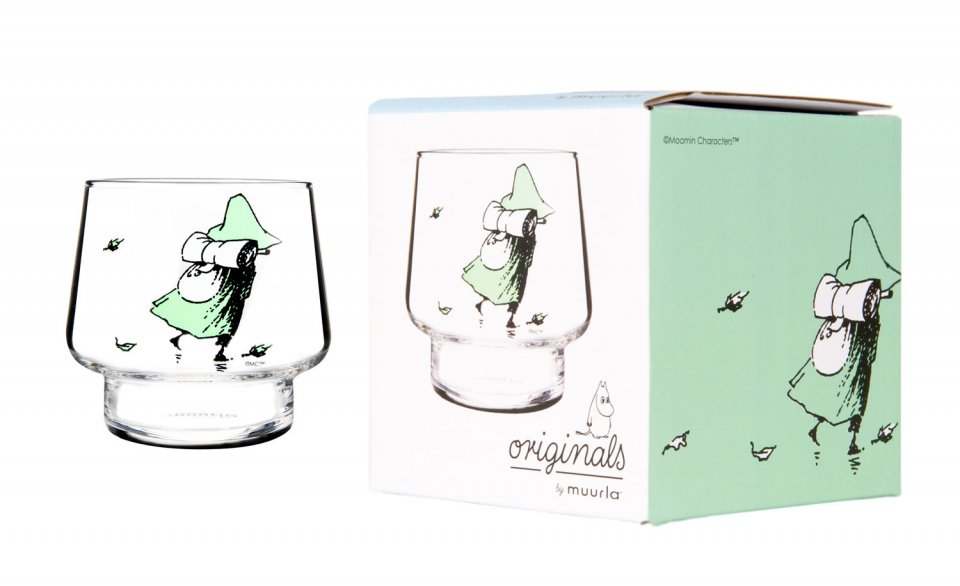 Muurla's paraffin candles are formed concave, which allows the heart of the candle to burn straight down without melting the outer surface. The decorations on the candles are printed on a special paper, which is then placed by hand around the candle. After that, the candle is dipped in paraffin to create a layer that holds the pattern in place. In the final product, the candlelight glows softly through the whole pattern, creating a lanternlike appearance.
• Unscented paraffin
• Approx. burning time: 8 cm candle 30 hours / 12 cm candle 60 hours.
• Candles come with cellophane packaging.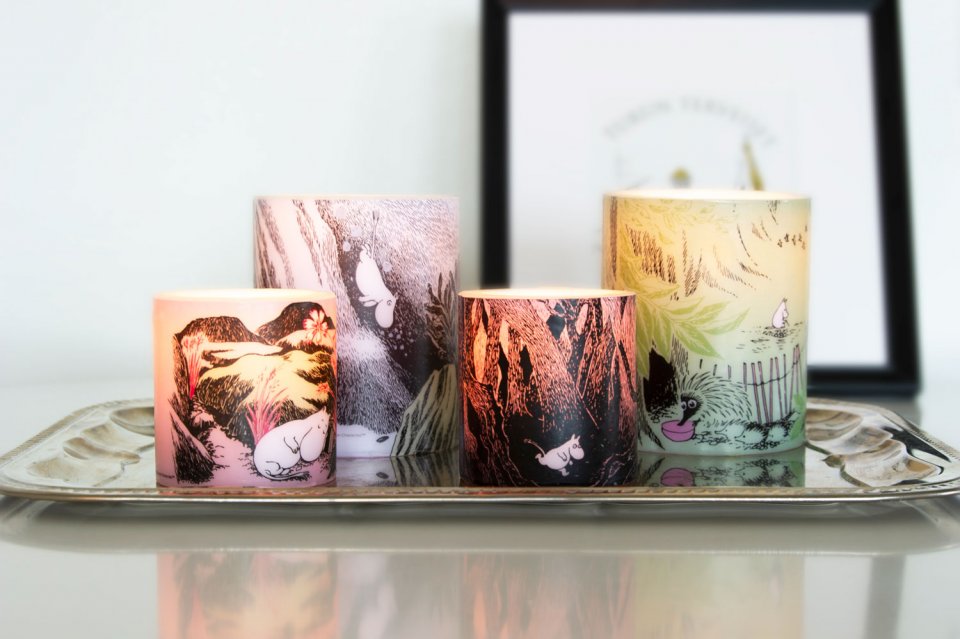 The multifunctional storage basket is made out of recycled PET plastic bottles with a needling technique. The felt-like material is light in weight yet durable in use. The storage basket can be used for various purposes both indoors and outdoors. It adds a touch of colour to a home's interior decoration and offers endless possibilities for storing everyday-items around the house – toys, magazines and newspapers, sofa cushions or blankets. Baskets can also serve as a carrier for firewood, or a fun alternative for a flowerpot cover.