Based on the award-winning Moominvalley animation series, 'More Adventures in Moominvalley' is now published in a beautiful hardback edition.
'More Adventures in Moominvalley' includes nine exciting and humorous stories, each based on an episode of Moominvalley. This collection spans the first and second seasons of Moominvalley and the stories are all illustrated with stunning full-colour artwork from the animation. Moominmamma gets a new maid (with chaotic results), Moominpappa embarks on a new career, Snufkin makes friends with a Fire Spirit, and Mrs Fillyjonk mysteriously disappears . . .
We sat down with the team behind the book at Macmillan Children's Books to find out how they created 'More Adventures in Moominvalley'.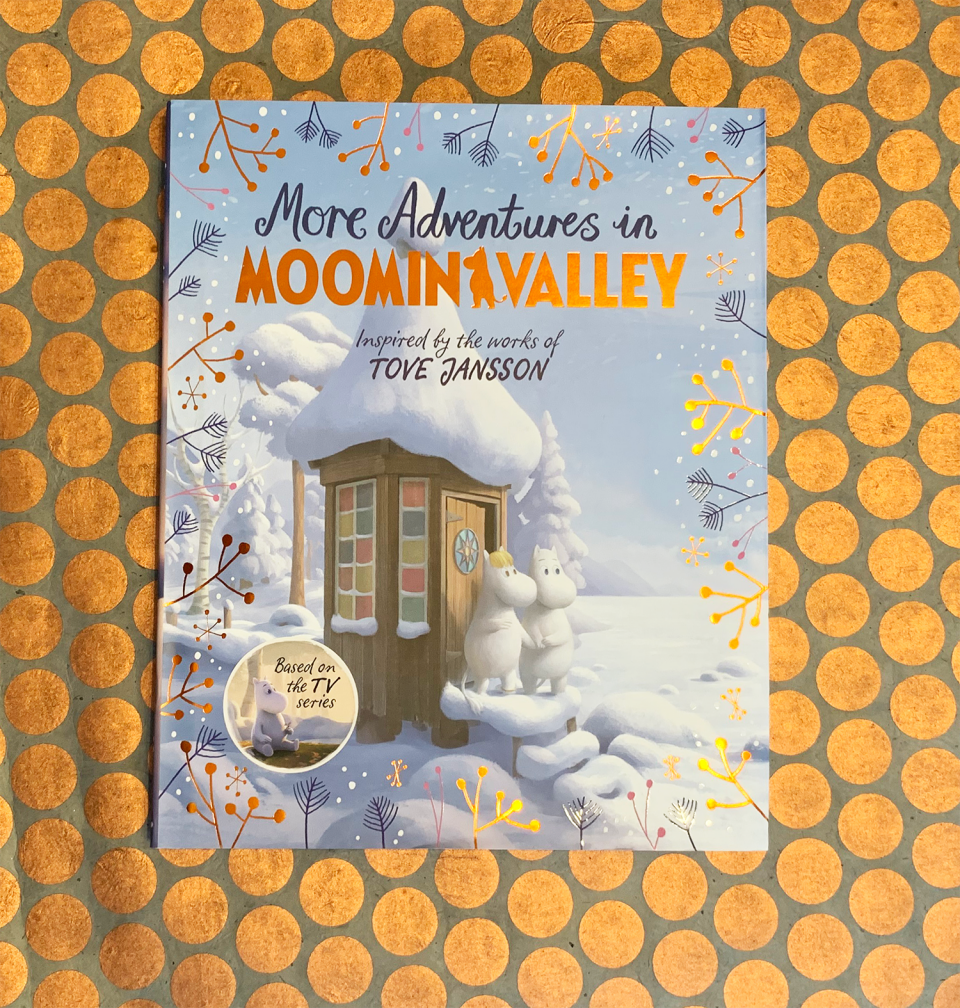 What can we expect from More Adventures in Moominvalley?
"It's a lavishly produced, beautifully designed storybook featuring nine different Moomin adventures. It includes brand new retellings of stories that many Moomin fans will already know and love, such as Moomintroll's midwinter encounter with his mysterious Ancestor, an exciting journey on stilts to an erupting volcano, and Ninny, the Invisible Child who the Moomins help to become visible again. Each story is full to the brim of the qualities that makes the Moomins so special – kindness, bravery, tolerance and a sense of adventure.
The whole team really enjoyed working on this book – some of us have loved the Moomins deeply since childhood so it's a real dream come true to help bring the stories to life in a new way. We are all big fans of the animation; it's so beautifully crafted and has a fresh feel while staying true to Tove Jansson's original vision and work."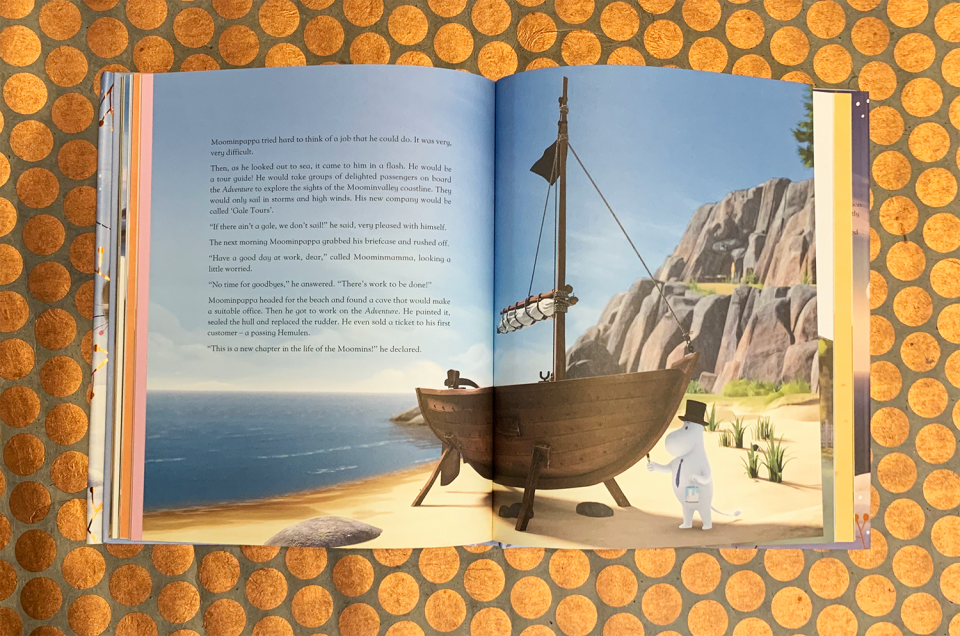 How was the book created and designed?
"It was a fairly lengthy process and a real labour of love! First, we used the scripts from the animation episodes to plan each story and work out the framework for the book. Then once we had a draft manuscript we watched each episode – sometimes several times – and worked closely with the amazing teams at Moomin Characters and Gutsy at every step to pick the perfect images to illustrate each story.
We used high-resolution stills from the stunning animation for the main images, which are supplemented with beautiful illustrative artwork to create the final design. The finished book is a really beautiful object; a pale blue hardback with a removable dust jacket, bronze foil on the cover, and thick, creamy paper which really shows off the gorgeous artwork."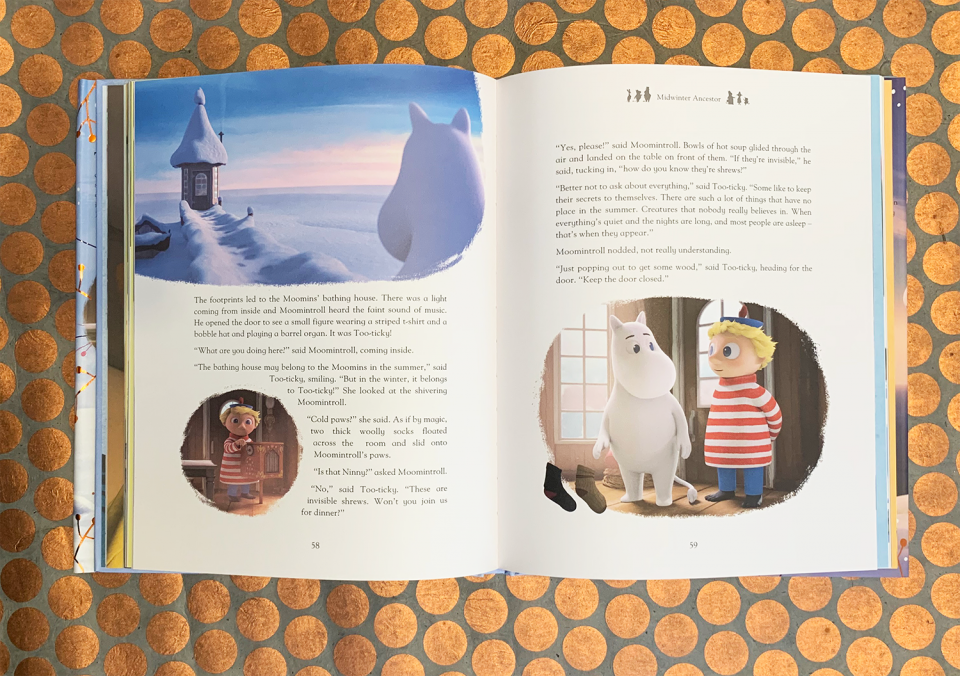 How does this book fit alongside the other Moominvalley books?
"This is the second book of Moominvalley stories (it follows Adventures in Moominvalley which was published in October 2019) and we also published a handbook and an activity book earlier this year. We have some exciting titles coming in 2021, including a novelty book for young children with moving mechanisms! There's so much to explore in the world of Moominvalley, and the animation lends itself perfectly to books for all types of reader, from young to old – there's really something for everyone. We really hope people will enjoy reading the books just as much as we've enjoyed creating them."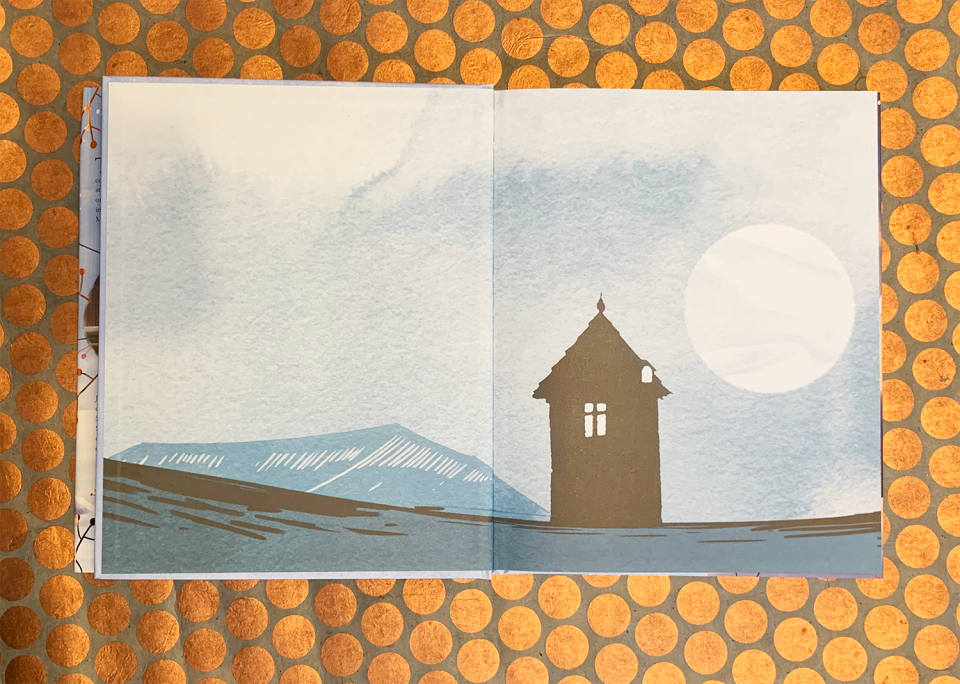 'More Adventures in Moominvalley' is available now in hardback and in the UK also as an e-book.
Based on the award-winning animation Moominvalley, with nine exciting stories
Each story is taken from an animation episode and presented in chronological order
Published by Macmillan Children's Books in the UK
Part of a range of beautiful Moominvalley books including Adventures in Moominvalley, Moominvalley: The Activity Book, and Welcome to Moominvalley: The Handbook