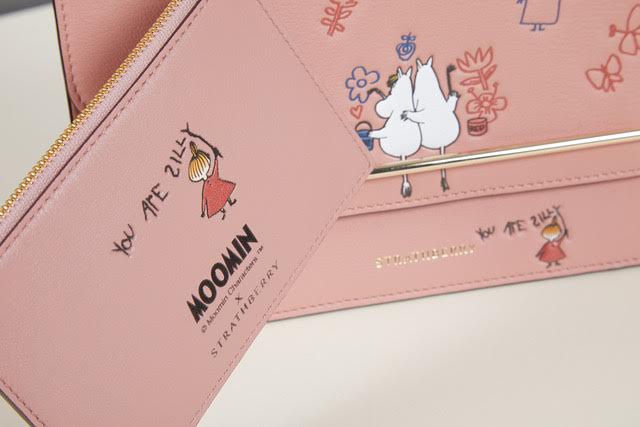 An independently owned luxury label based in Edinburgh, Strathberry, launches an exclusive Moomin capsule collection that brings the delightful illustrations of Tove Jansson to life on Strathberry designs. The collaboration was born out of a shared appreciation of the beauty of natural harmony and simplicity.
The parallels between Tove Jansson's Nordic-inspired Moominvalley and Strathberry's native Scottish homeland, coupled with Tove's forward thinking and innovative approach to her art, led Strathberry founders, Leeanne and Guy Hundleby, to initiate a collaboration which puts the Moomin characters at the forefront of Strathberry's iconic designs. Utilising imagery which depicts the playfulness integral to the Moomin characters, the collection exudes energy and vibrancy and will instill a nostalgia in those whose childhoods were narrated by tales from the Moominvalley.
Moomins Creative Director and Tove Jansson's niece, Sophia Jansson says;
"What a wonderful collaboration! Over the years my aunt Tove Jansson's Moomin adventures and beautiful illustrations have given pleasure to a great many people as have Strathberry's wonderful designs. The combination of MOOMIN and Strathberry seems very fitting as both brands tell a lovely story of traditional handicraft coupled with playful innovation with great attention to detail."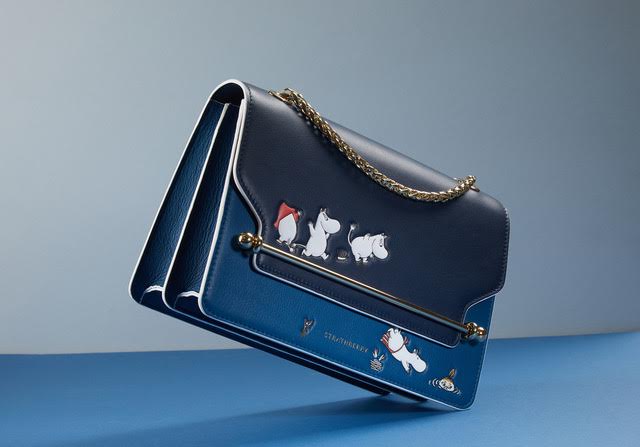 In this charming collection, which effortlessly hints to Scandinavian minimalistic aesthetic, Moomintroll and his friends are portrayed perching and jumping over the brand's signature bar on both the East/ West and Mini Crescent shapes. Jansson's unique illustrations are printed on the bags combining Strathberry's elegance and attention to detail to the spirit and originality of the Moomins. Each piece is handmade in limited quantities by skilled artisans whose understanding of leatherwork is unparalleled.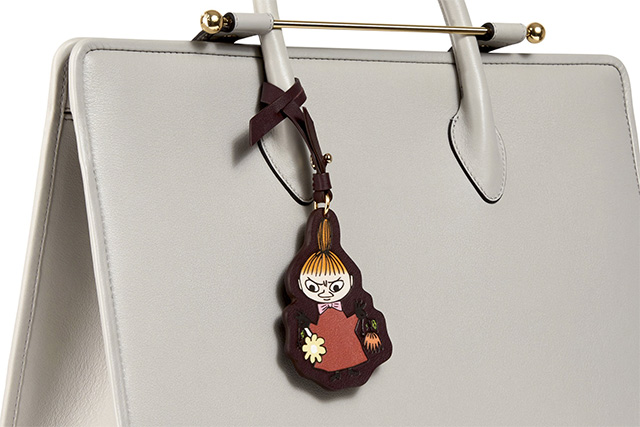 The East/West and Mini Crescent styles will be available in three colourways and three exclusive Bi-Colour combinations. The range also includes an exquisite selection of small leather goods such as round coin purses, leather charms and pouches. This limited-edition line will launch worldwide across all brand's websites, including the newly launched Japanese site.