With the help of Moomin Water, you can carry the purity of nature with you wherever your adventure leads! Olvi's Moomin Water is now available in Finland.
Moominvalley is surrounded by the Lonely Mountains and filled with lush forests and babbling brooks. Just as in Moominvalley, nature in Finland is always only a step away. Finland's unique groundwater and spring water are the purest in the world. 
Moomin Spring Water is bottled at the source at Suomenselänharju Spring in Lehtimäki, Finland. The water is naturally filtered and preserved by Finnish nature, defining the perfectly balanced and fresh taste. Whether it's a hot midsummer's eve or a magical winter day, the freshness of Moomin Spring Water is always part of the adventure! 
Moomin Still Water is sourced from a protected groundwater area in Northern Savonia, Finland. Finnish nature has given this still water a uniquely crisp and refreshing taste that makes it the perfect thirst quencher.
Bottle design based on Moomin Falls in Love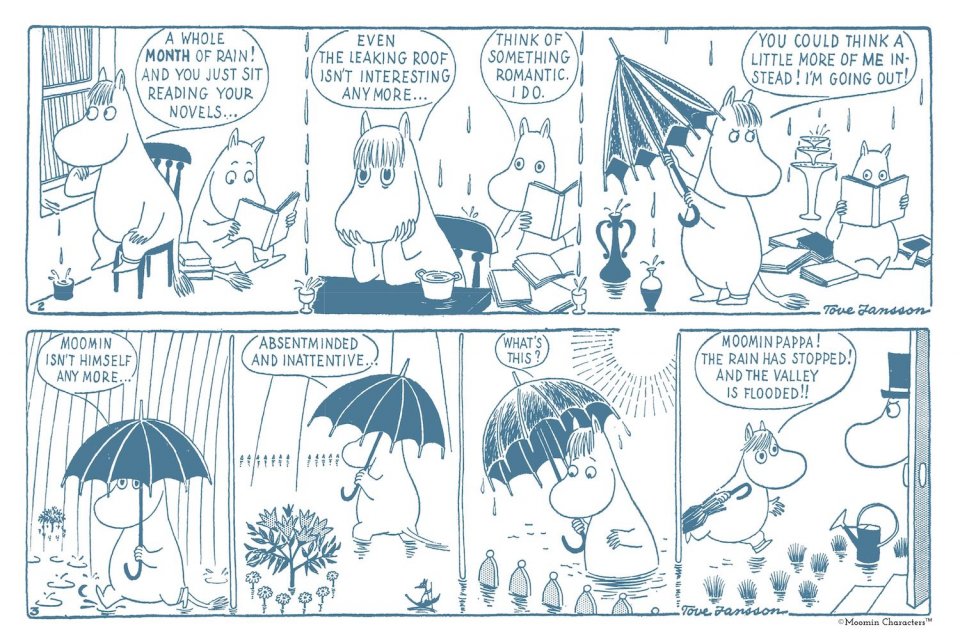 The bottle design is based on Tove Jansson's Moomin comic strip Moomin Falls in Love from 1956.
It's raining outside. Moomintroll is reading adventure stories again and Snorkmaiden feels she is being neglected. Fed up, she decides to go out for a walk even though it's raining. Little My looks on bemused. She finds the ongoing drama between Moomintroll and Snorkmaiden hilarious – she doesn't care for such things.
Bottles made of 100% recycled plastic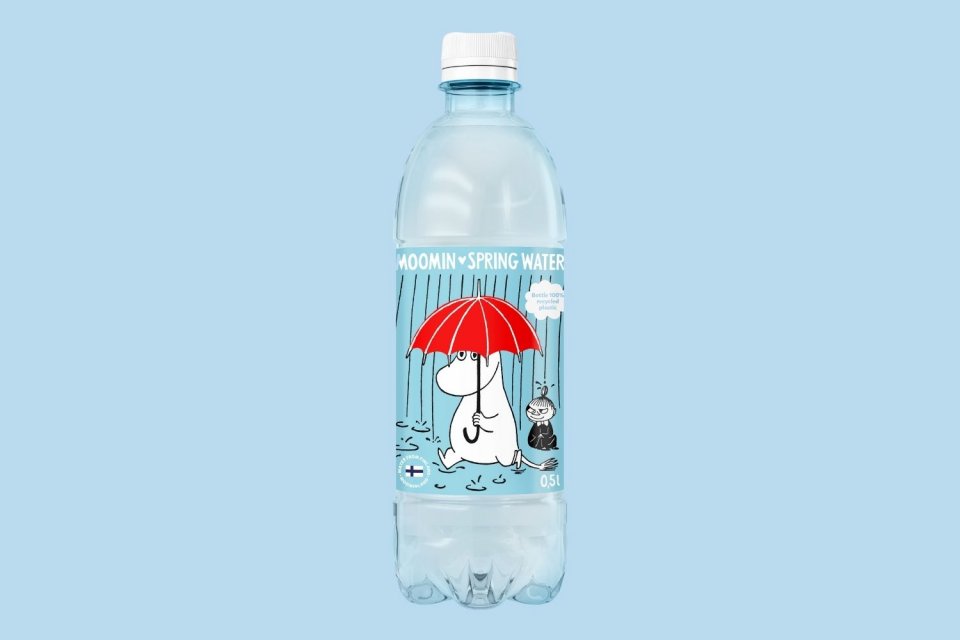 Moomin Water 0.5l bottles are made of recycled plastic, created by recycling previously used material – including water bottles. This means that all plastic bottles will have already been used at least once before, and removes the need to use new, virgin plastic. The bottles have a lower carbon footprint compared to traditional plastic bottles: their production does not rely on fossil fuels and it saves energy. Using recycled plastic also ultimately contributes to keeping nature clean from plastic waste. 
Part of proceeds donated to clean water projects
When it comes to Moomin Water, a drop of water can lead to important things. Olvi will donate 2 euro cents per litre sold to support Oxfam's life-changing water projects around the world. You can find more info on moominwater.com.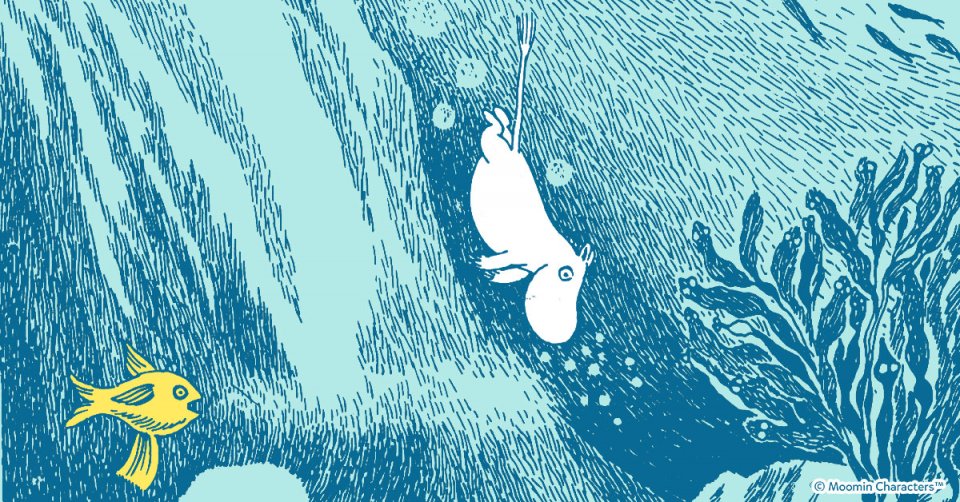 14.7.2020
Curious about the role and meaning of the sea in Tove Jansson books? Follow along on a deep dive on this theme in the Moomin books.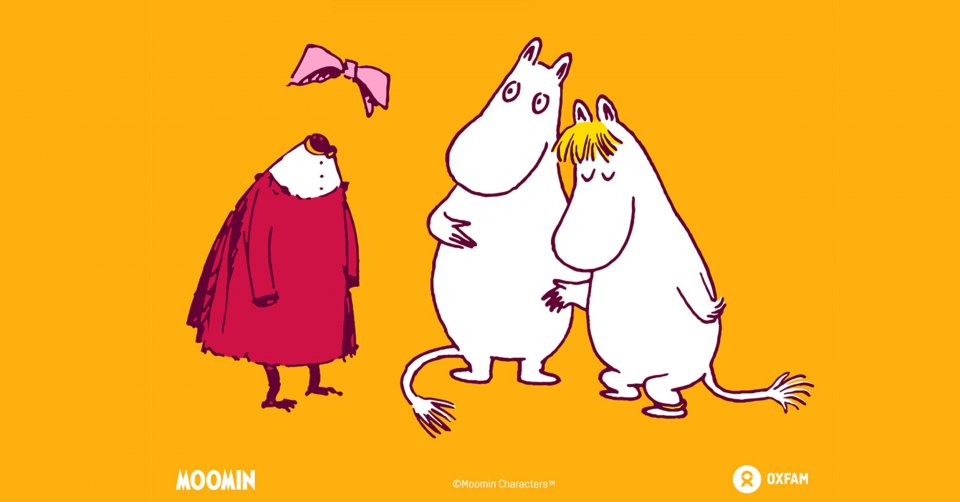 21.12.2020
Moomin Characters Ltd and Oxfam have today announced their partnership has raised 1 million pounds for the charity's projects supporting women and girls around the world.