As the leaves turn golden brown, the wind gets colder and the sun slowly gets weaker, there is no reason to stop going on Moominous adventures. Stay safe with Lasessor's all-new safety collection featuring the beloved Moomins.
For the Moomin family and friends, the adventures never stop no matter what the weather is.
"The quiet transition from autumn to winter is not a bad time at all. It's a time for protecting and securing things and for making sure you've got in as many supplies as you can."
–Moominvalley in November (1970)
The new collection of Moominous reflective products that protect and keep the whole family safe is now available in Moomin Shops and other Lasessor retailers. The collection consists of safety reflectors, reflective stickers and safety vests and harnesses.
Reflectors featuring your favourite Moomin characters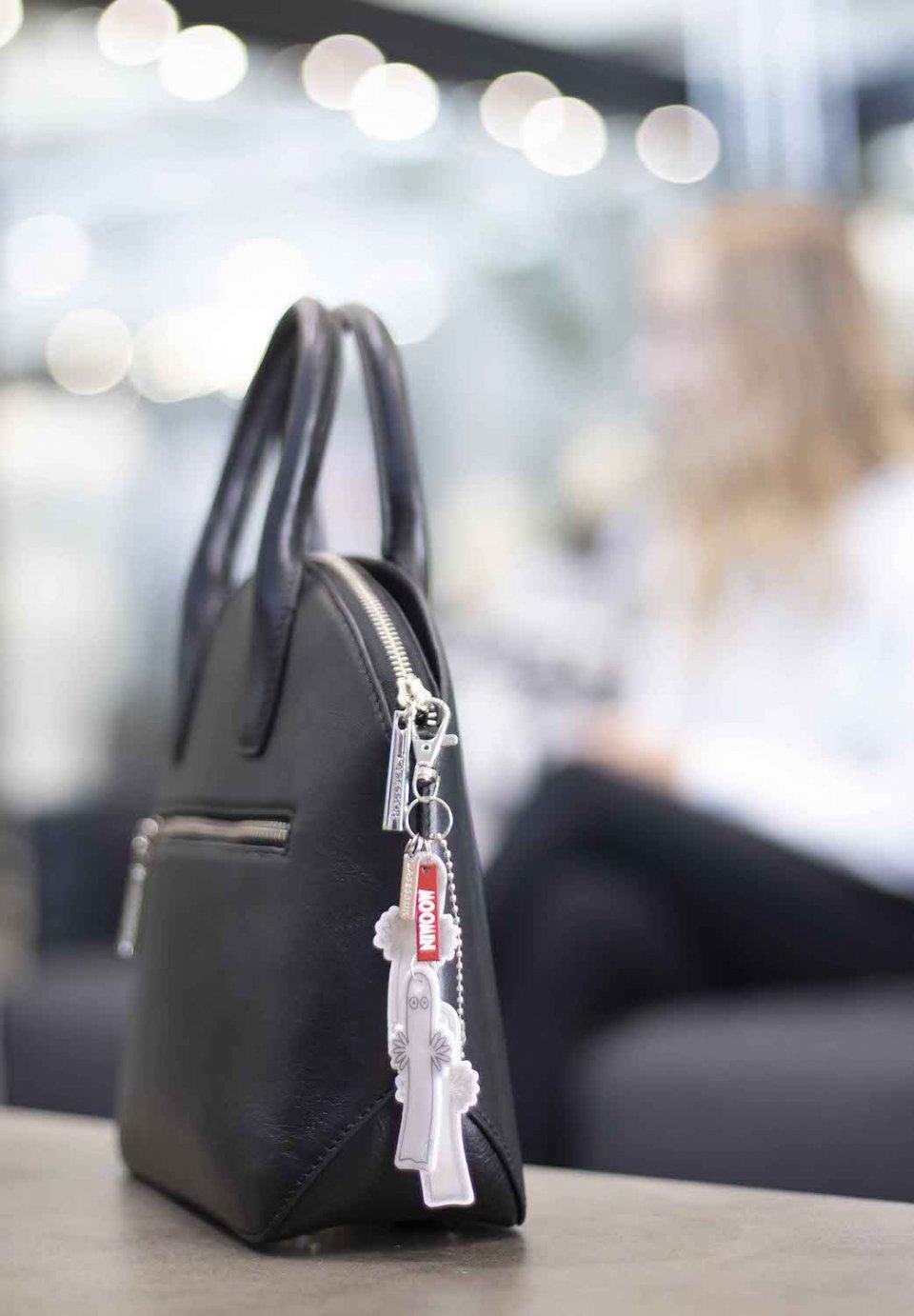 Roam around like Hattifatteners this Fall! In Moominvalley, Hattifatteners roam around together, charging up and glowing during lightning storms. This beautiful 3-piece reflector not only features Hattifatteners but will similarly glow in the dark when reflecting light.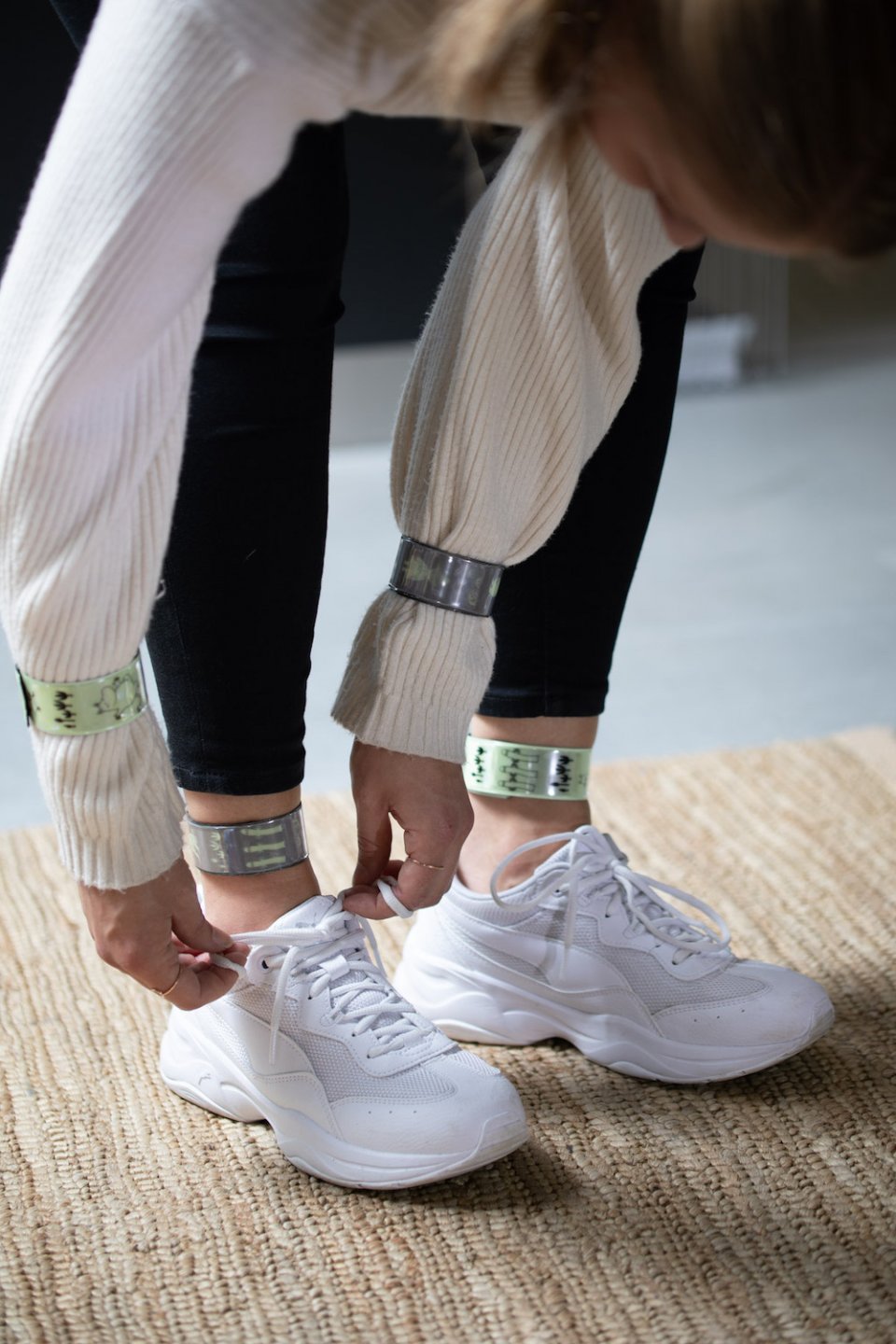 The Moomin reflectors are available in many different designs, featuring Moomintroll, Little My, Hattifatteners and other favourites from Tove Jansson's Moomin stories. The cute accessories, perfect for both adults and kids, keep you safe in the dark. The reflectors are type-approved personal protective equipment meeting safety equipment standards.
Decorate your outdoor gear with reflective Moomin stickers
Decorating your outdoor clothing like safety helmets, jackets, or boots with your favourite Moomins is a fun activity both for adults and children. With Lasessor's reflective stickers for hard surfaces or textiles, you can design your own Moomin umbrellas, jackets or even bikes – just the way you like it.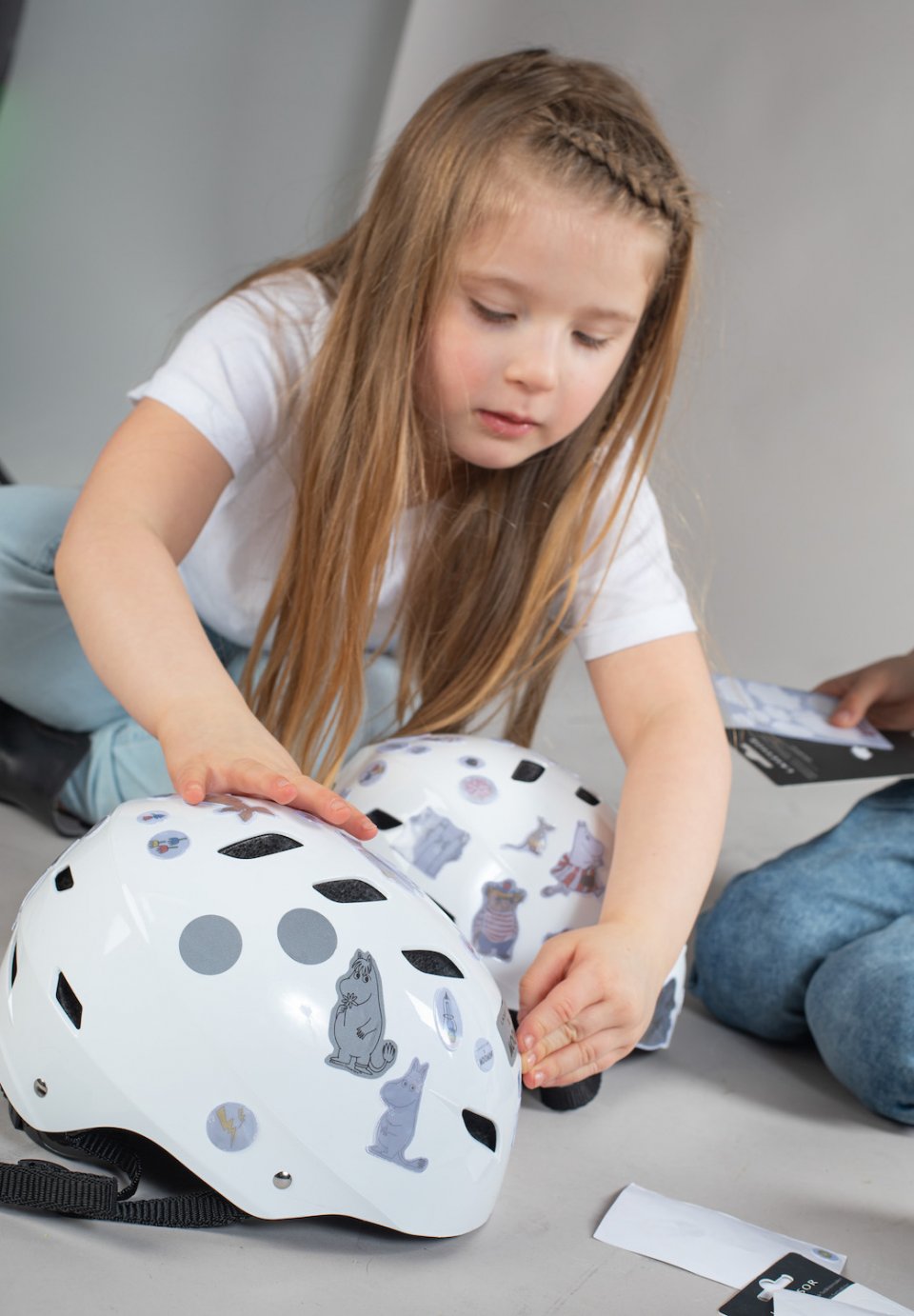 You can choose from different kinds of reflective stickers, glow-in-the-dark stickers and Moominous textile tape. Each sticker type has 4 or 5 different sticker sheets to decorate with. Alternatively, you can buy the collectors sets that have enough stickers for the entire family.
How would you decorate your outdoor gear to make yourself more Moominous and more visible in the dark?
When needing to be safe – why not make it fun?
Make being safe a lot more fun for the whole family. When at kindergarten or at school, safety vests or harnesses are often a requirement. Why not wear a safety vest with the lovely Moomins printed on them? A beautiful illustration of Moomintroll, Little My and their friends from Moominvalley is printed on the front and back of the vest.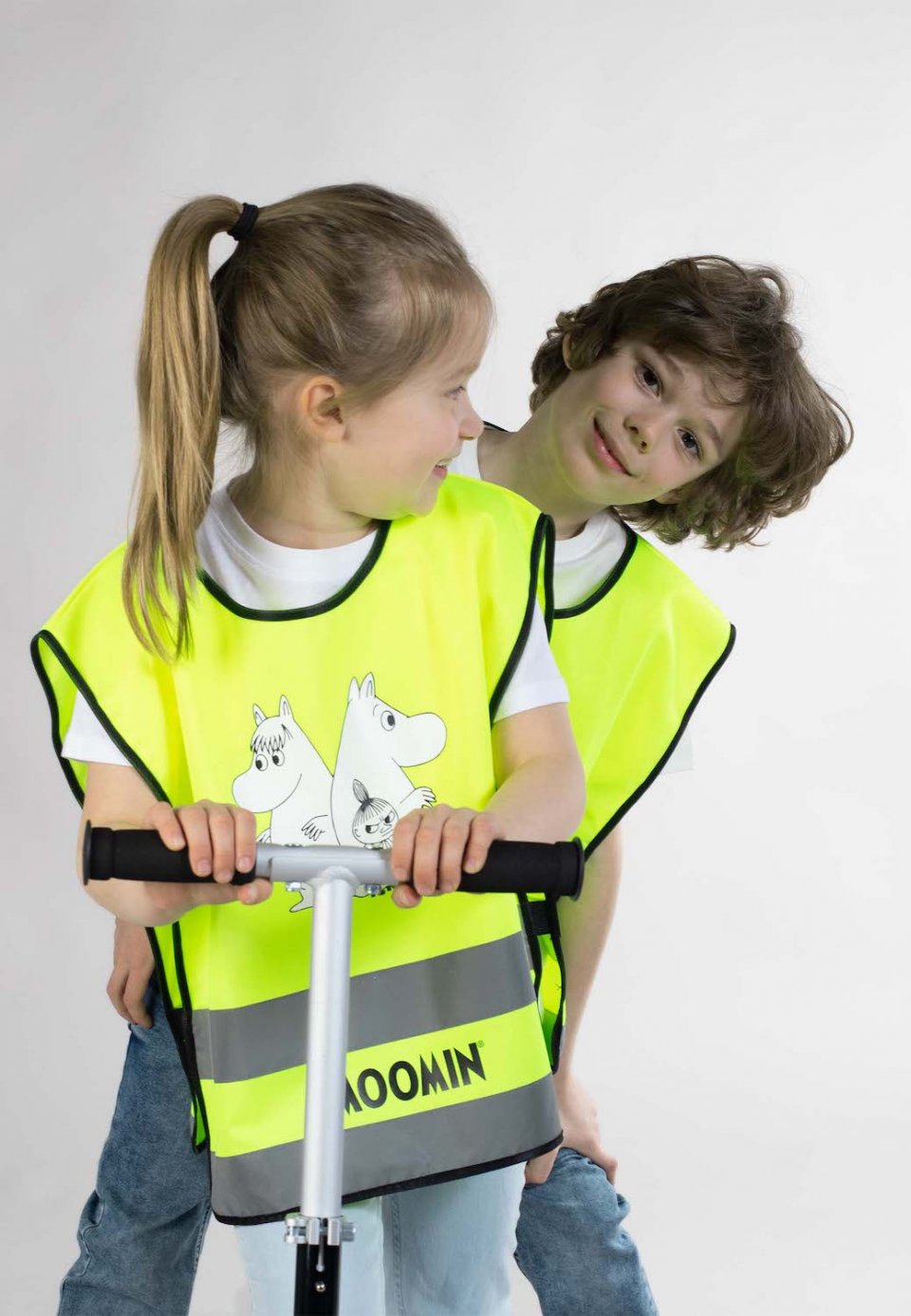 The reflective vests and harnesses are high-quality EN17353 type-approved safety products for children and adults. With an integrated name tag and loop for hanging, flexible sides and a large neckline or zipper, they are easy to wear. The vests and harnesses are available in multiple sizes to fit the whole family.
The reflectors and stickers are available in the Moomin Shop. You can find the entire collection, including vests and harnesses, on Lasessor's own webshop: lasessorx.com.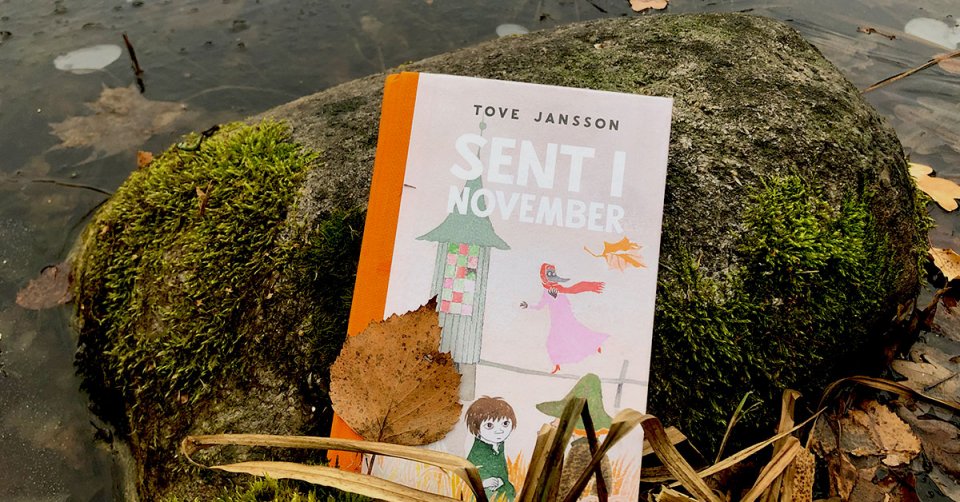 30.11.2019
To celebrate fall, let's dive in to some of Tove Jansson's enchanting autumn descriptions from the book Moominvalley in November.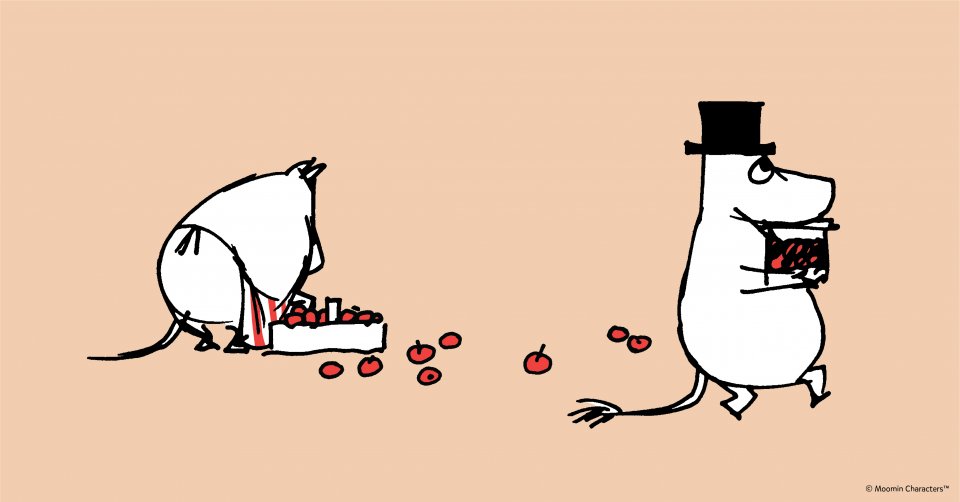 2.9.2020
The Moomin books are full of very beautiful descriptions of seasons. Here are the top autumn quotes picked from Moomin books by Tove Jansson.