Learn more about the Moomin mug Snowhorse, released in 2016.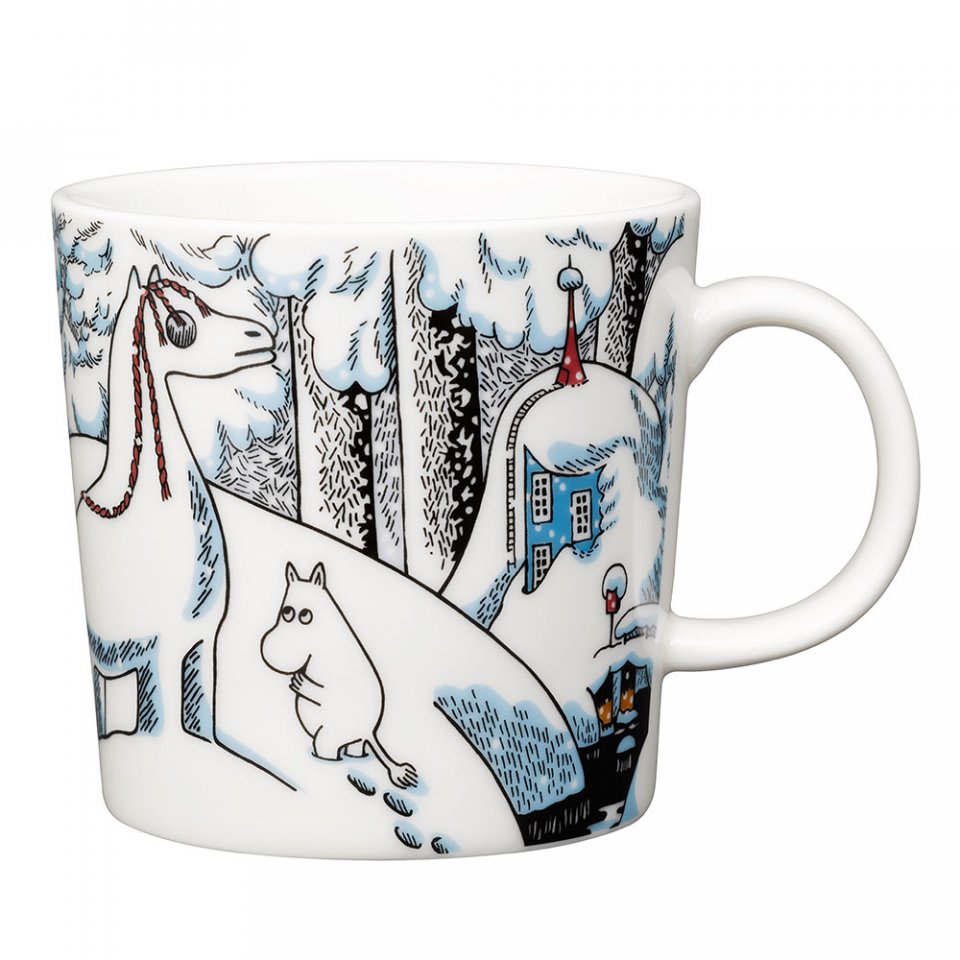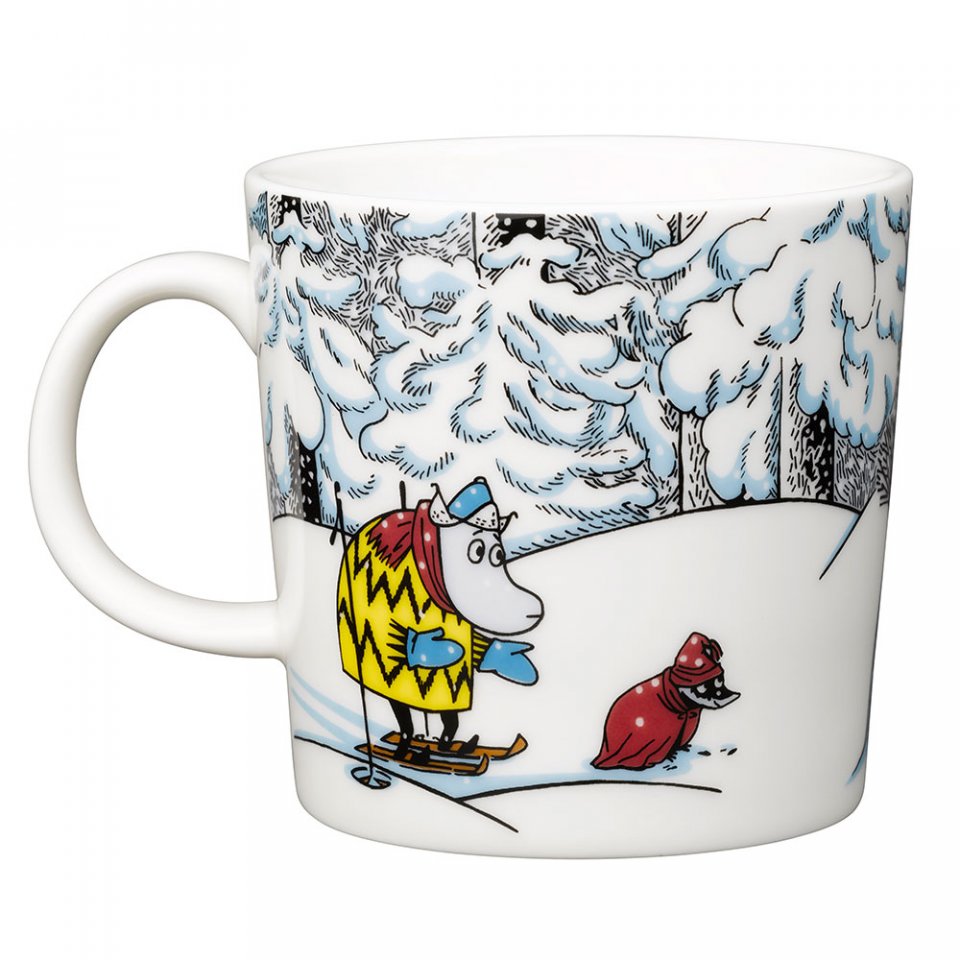 Moomin winter season series 2016 features Moomintroll, Hemulen, Sorry-oo, and the Snowhorse from the book Moominland Midwinter (1957). The designs are based on Tove Jansson's original artwork, which Tove Slotte has interpreted.

—
Moomin winter adventures continue
Arabia's seasonal ceramics for 2016 bring excitement as the story of Moominland Midwinter develops in the illustrations on new bowls, mugs, and spoons. In Tove Jansson's tale, Moomintroll wakes from hibernation and learns about winter and himself. The adventure continues when he meets the snow horse. These additions to the Moomin ceramic collection also reveal the wrinkled face of Sorry-oo, who is worried, as usual.
Winter prompts feelings of fear and joy
The new Moomin seasonal ceramics bring fear and joy through the story of the snow horse and the Lady of the Cold. Too-ticky, who never hibernates, has built a large snow horse to keep herself busy in the winter. The snow horse stands in front of the Moominhouse.
Moomintroll thinks it is a real horse and runs away in fright. He finds Too-ticky sitting on the bridge's railing, where she sings a song about the snow horse. She explains her plan to pour water from the river over the horse to freeze it. When the horse meets the Lady of the Cold that evening, they gallop away, never to return.
Finally, the fear melts away, and all kinds of people show up in Moominvalley because the food supplies have run out in the other valleys. Somebody heard that there are rowan berries in Moominvalley, and there are also rumours of a cellar full of jam. Sorry-oo the dog arrives wearing a tattered woolen hat. Hemulen, a sporty character brimming with enthusiasm, also shows up and wants to teach Moomintroll to ski cross-country and downhill. Hemulen has always wanted a dog of his own, and he tells Sorry-oo how much he would like the dog to follow him wherever he goes. At the end of the story, Sorry-oo becomes Hemulen's new friend.
Timeless dishes for both special occasions and everyday
The colour scheme is subtle and relaxed, just like the previous two series for the winter season. Compared with some of the other pictures on Moomin ceramics, the overall impression here is softer, with thin lines and grey shades.
"Fans asked for a design with more subtle colours," explains Nora Haatainen, Product and Marketing Manager for Arabia's Moomin products. She adds that Moomin fans are eager to offer ideas and that it is great to be able to carry out their wishes. Winter ceramics can be mixed together or used in their own series.
"Sorry-oo arouses sympathy, and this particular story is a splendid opportunity to present this lovely character for the first time," says Haatainen.