The world's best ice sculptors have created a frozen wonderland in an underground cave 30 meters below, filled with beloved characters from the Moominvalley. Located in Finland, the hugely popular world's only ice sculpture cave, Moomin Ice Cave, is open until the end of July 2021 to charm both adventurous and winter enthusiasts.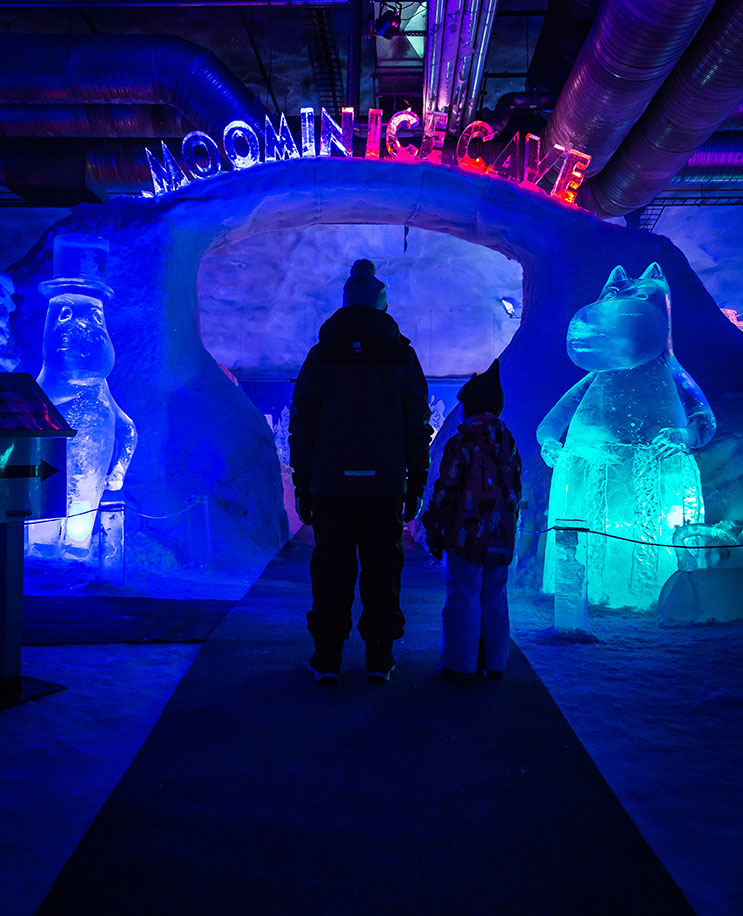 For the third time the Moomin Ice Cave in Leppävirta, Finland opens its doors for visitors of all ages, inviting them to explore the wonders of the Moomin ice sculptures. This year the ice cave has picked the theme from "Moomin's Winter Follies" – an episode from the new animated Moomin series Moominvalley.
The emotive lightning and the inspiring functionalities nicely highlight this year's theme, showcased when the sports enthusiast Mr. Brisk charms Snorkmaiden while the Moomintroll tries to win back Snorkmaiden's attention.
During the ice sculpture exhibition you will get acquainted with different events of the episode; starting with the arrival of Mr. Brisk and ending with the very end of the race. You will be able to see how Little My acts as the starter of the race and how Sniff sets up a snowball trap.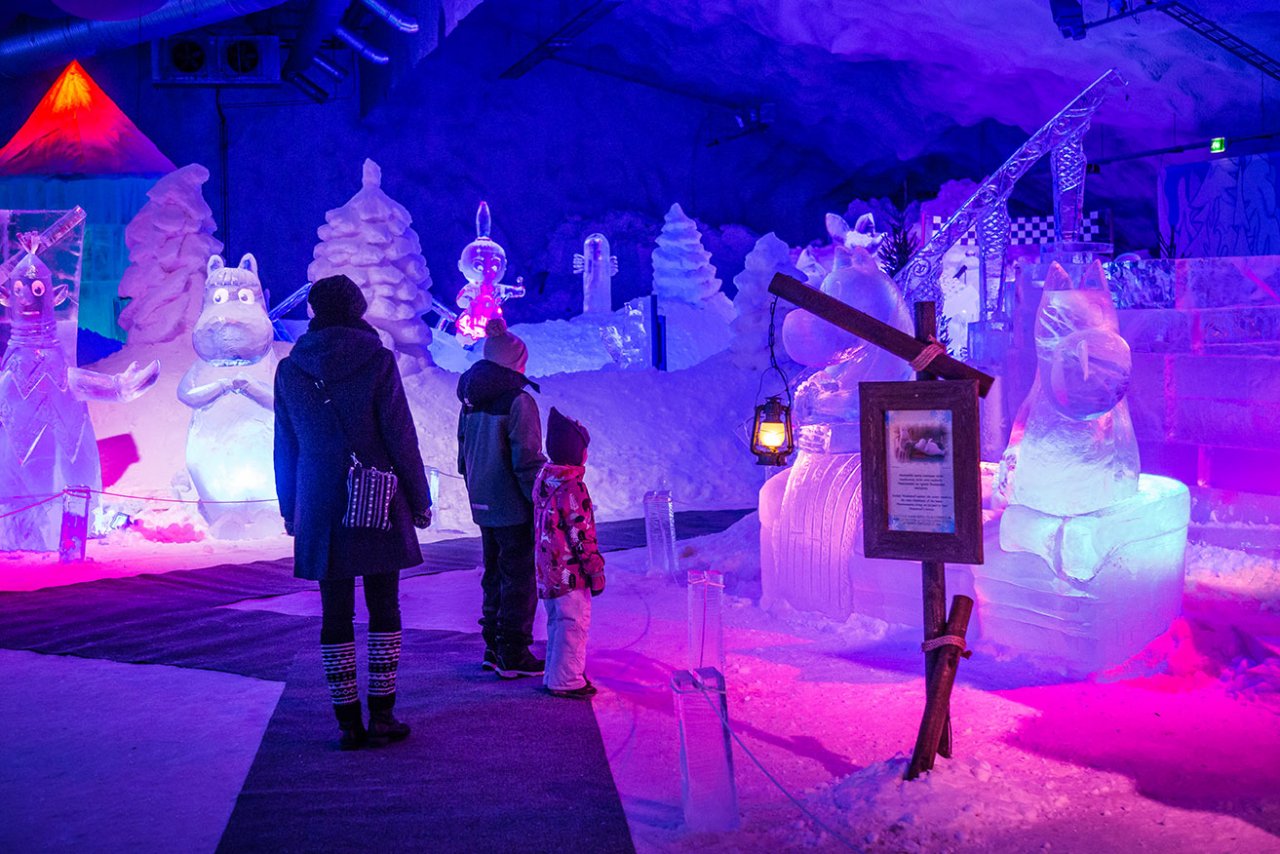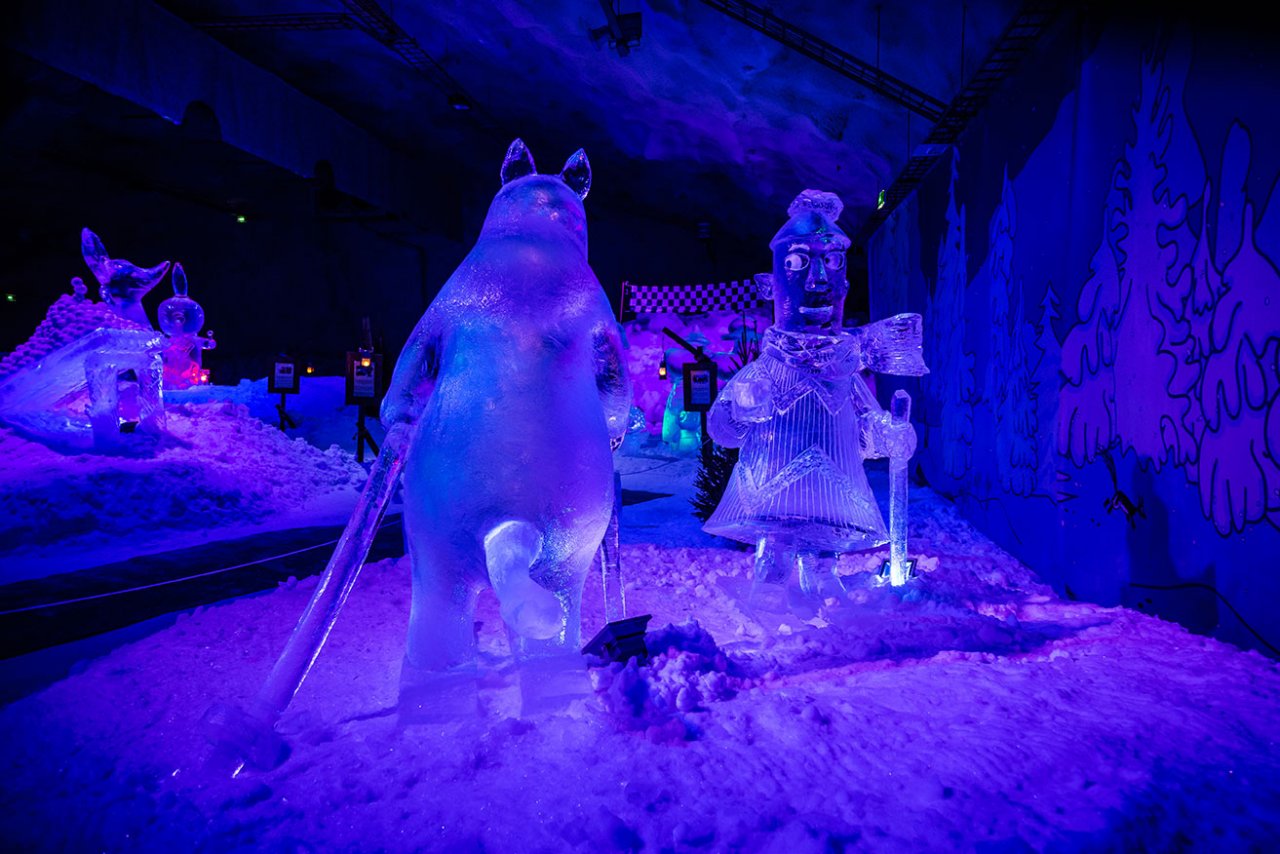 "Because of the sporty theme of the Moomin Ice Cave, the activity field is bigger this year. The snow tube is for example significantly longer than before", says Esa Salmiheimo, the managing director of Vesileppis liikuntayhtiö.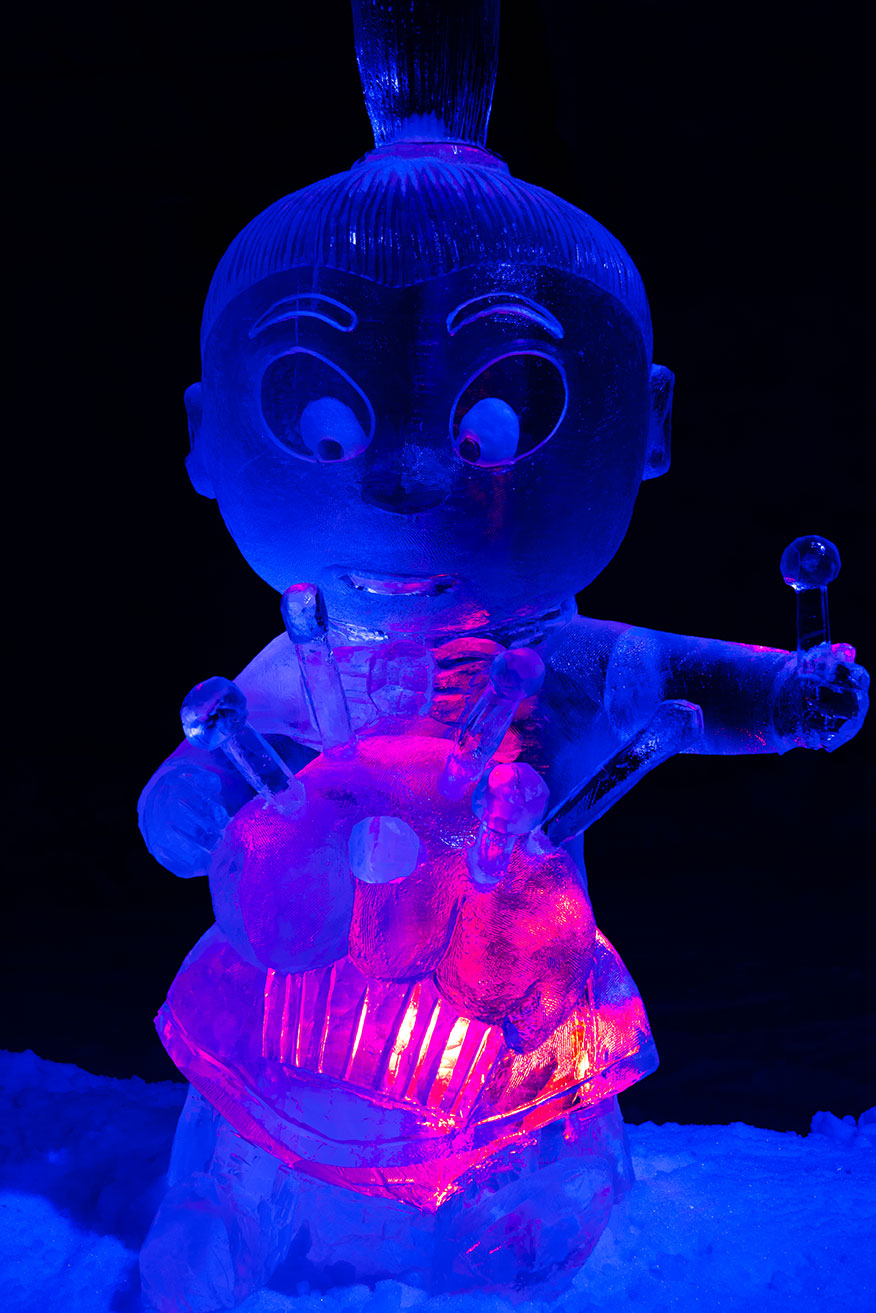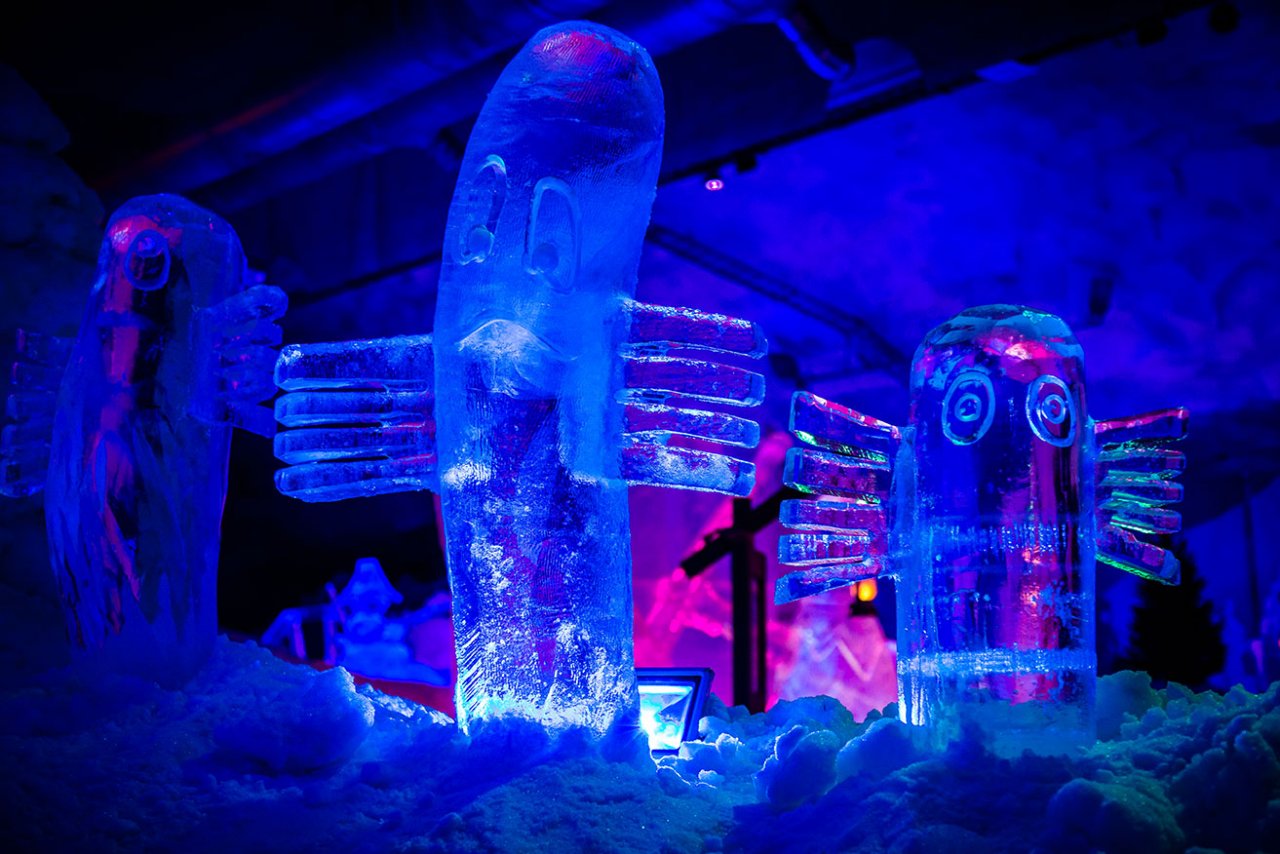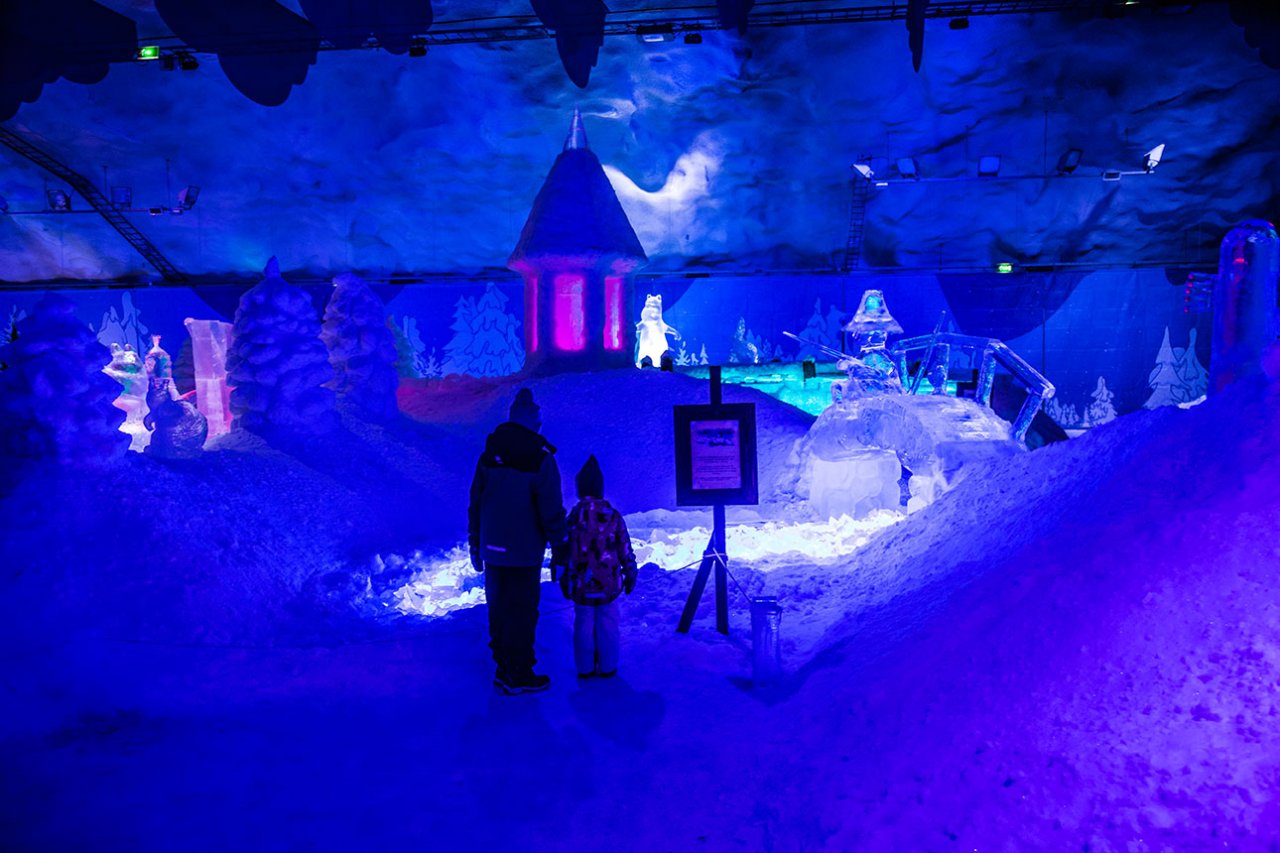 Increased popularity has lead to a larger exhibition area
By descending 30 meters into an underground cave, you will reach the ice cave exhibition. The ice cave has replaced Vesileppis old skiing arena. The exhibition consists of ice sculptures and of various winter activities, such as a slide from a castle, a snow tube, and a whip sledge. The area of the exhibition is larger this year and the audiovisual and functionality of the area have also been developed further.
"This year we will be able to explore the boathouse from beneath the ice", Salmiheimo hints.
The third season of the Moomin Ice Cave starts on Boxing Day, December 26th, 2020, located in the Sport & Spa Hotel Vesileppis in Leppävirta, Finland.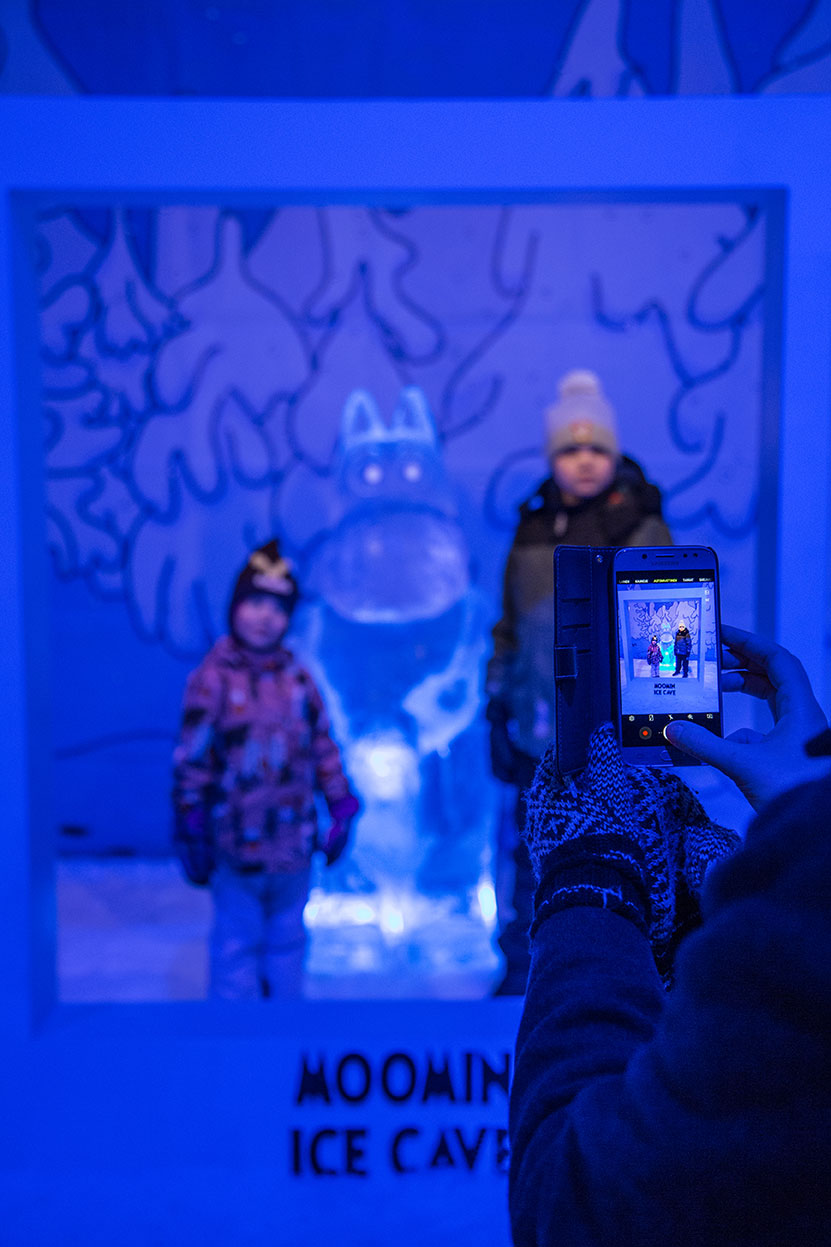 Similar to the last years, the ice sculptures are carved by Jäälinna ry including their international champions. You can read more about the ice sculptures in Finnish here.