It's time to forget the horror stories we've been told about cloth diapers – times have changed and they are no longer difficult to use! The Norwegian online store miljobleier.no is specialized in selling cloth diapers and the newest addition to their selection are the cloth diapers featuring Moomin prints.
"Does it have to be this way?"
Miljobleier.no was founded in January 2020 by two new mothers, Ane Lillevoll and Nhung Thi Nguyen. They were originally not that familiar with cloth diapers and thought they would require a lot of work. As they were searching for more information they got even more confused: "Our first thought was that this is too complicated, so many different types of cloth diapers and so many different names that made it even more complex", Ane Lillevoll says.
After finding out about the pocket diapers and their popularity, the confused moms decided to give them a try. Soon the ladies were surprised at how easy they were to use – put a cloth insert in the pocket, lay a rice paper inside the diaper, put it on like any other diaper, wash it with other laundry, and then reuse it! Moving to reusable diapers was after all easy, and Ane Lillevoll and Nhung Thi Nguyen ended up founding a company with the goal of creating more reusable products for the sake of our planet.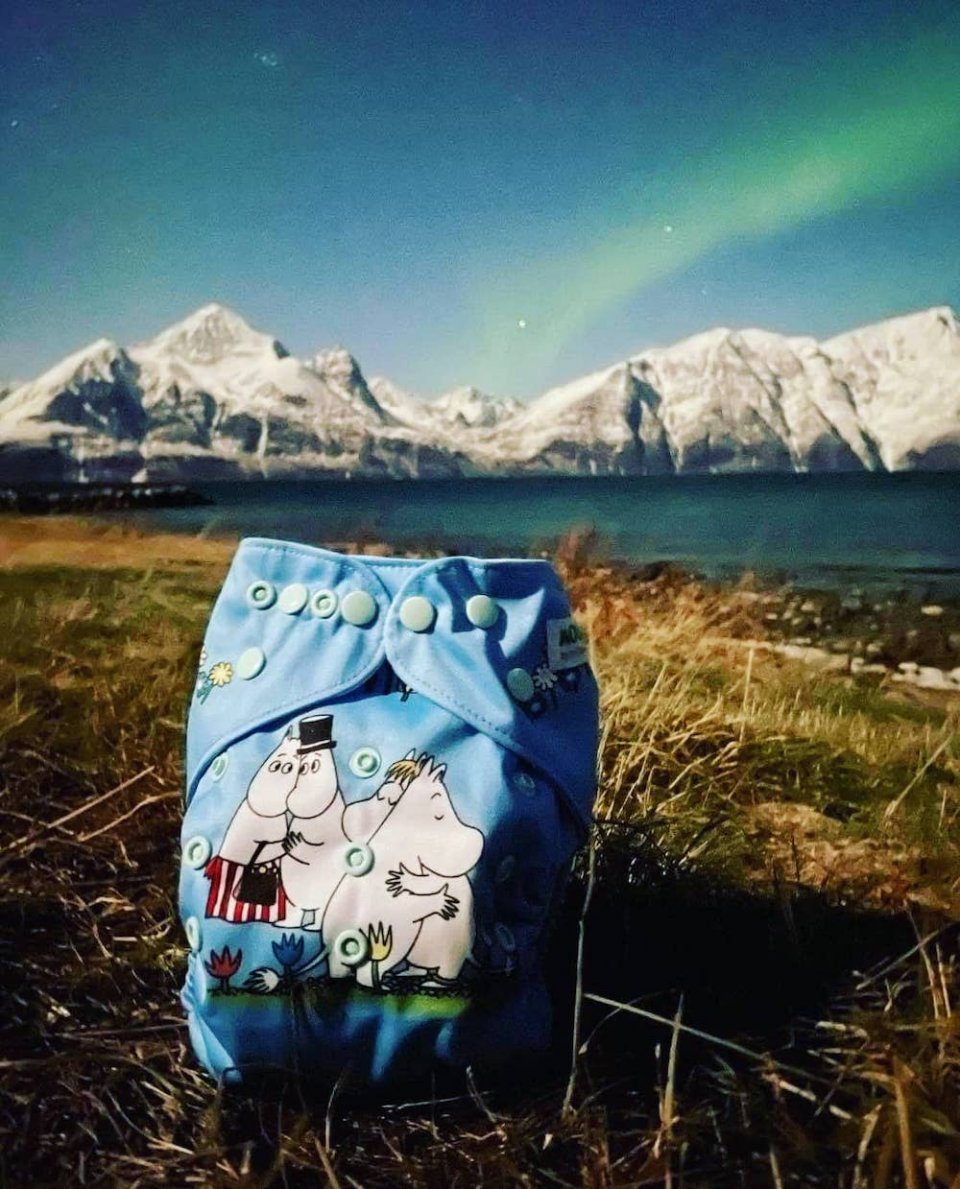 Family-oriented and nature-loving Moomins are a perfect match for the cloth diapers
Kindness and happiness, as well as love for nature and a family-oriented attitude, are of course values every one of us wants to teach our children. These are values important for the Moomin family too. When the founders of the Norweigan cloth diaper webshop understood the deeper meaning of the Moomin stories, the Moomin prints for cloth diapers felt like a natural choice: "Moomin prints were an obvious choice for us. As a Norwegian company, we see the popularity of the Moomin not only with children but also with grown-ups here in Norway. Many of us feel as if we have grown up with the Moomins", Ane says.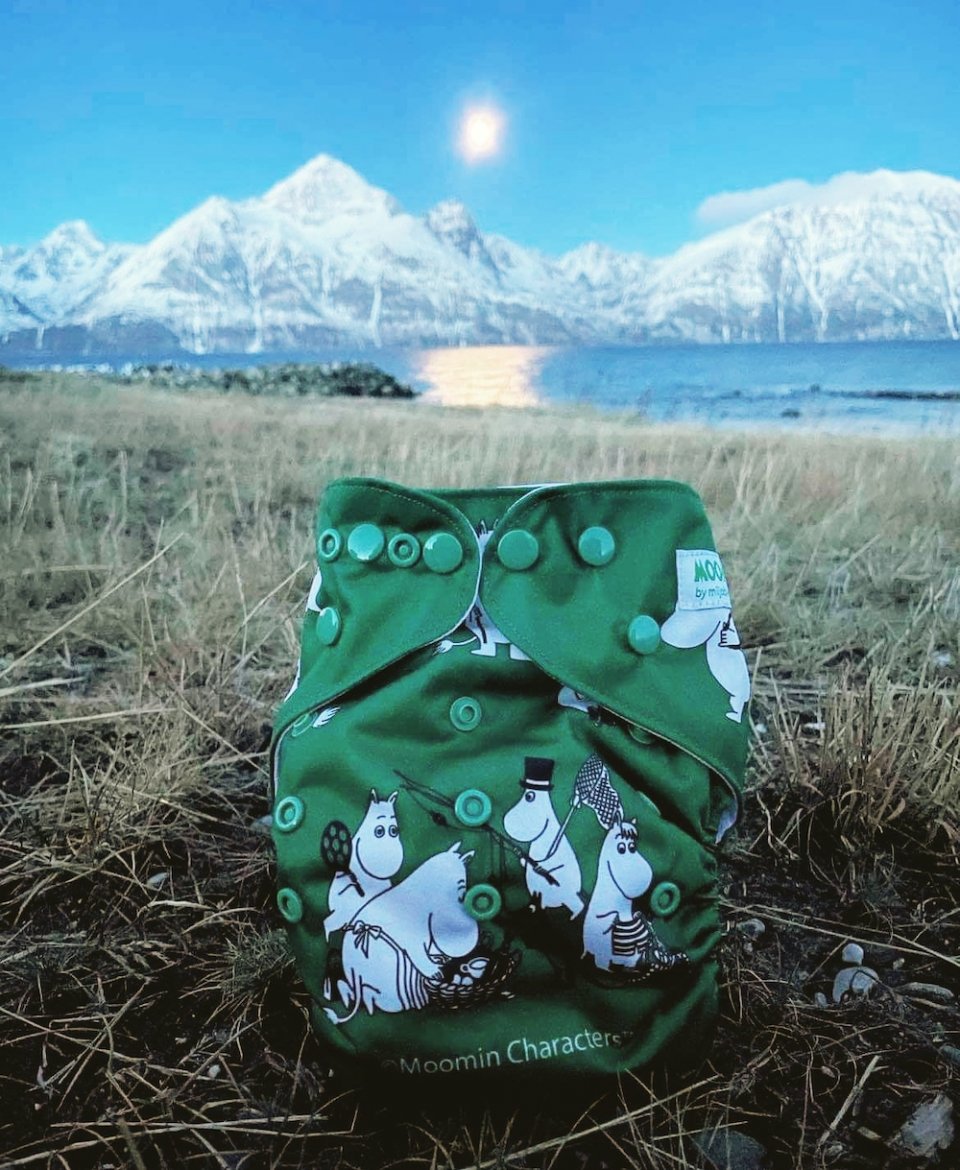 Sharing the important values with the Moomins, miljobleier.no sells high quality and cute Moomin cloth diapers in their online store with deliveries within Norway. And when talking about Norway, an interesting fact is that about 30 % of Norway's municipalities offer starter packs or subsidies for cloth diapers for Norwegian families meaning that the municipality covers a certain amount for the purchase of the cloth diapers. This sounds amazing!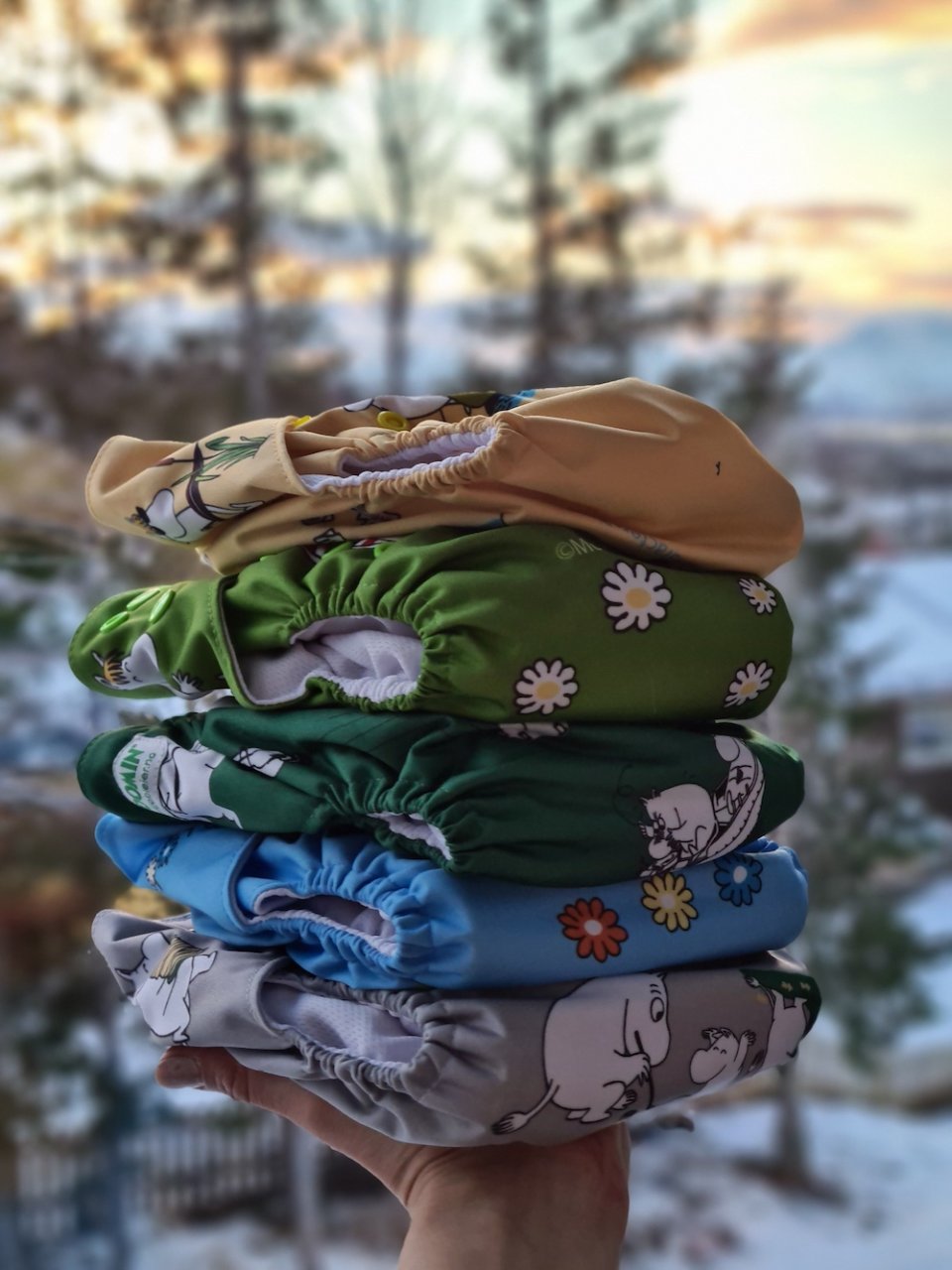 Parents don't have to choose either cloth diapers or disposable diapers – also a combination is possible and helps reduce waste! Cloth diapers and disposable diapers both have their own benefits. Small changes really can make a difference – Moomins and the rest of us want to live an adventurous life in harmony with nature!