The Finnish Kyrö Distillery Company has created a special batch of Moomin rye whisky and six bottles are now auctioned in Denmark at Lauritz.com. Also, Stockholms Auktionsverk will auction Moomin pieces in October to support the #OURSEA campaign.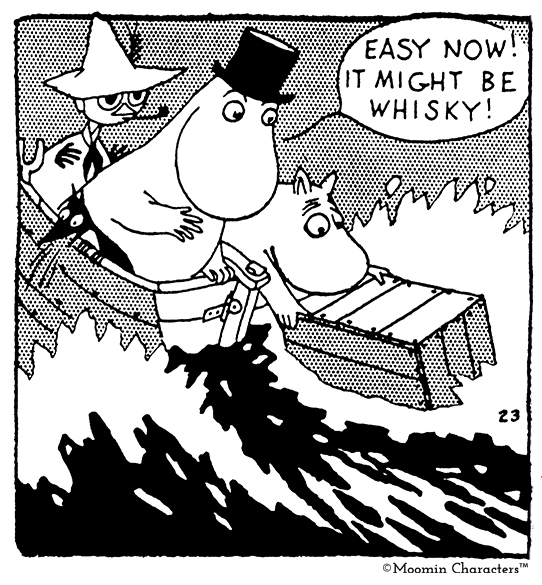 Despite all the rather unpleasant things that 2020 has brought upon us, there's still reason to celebrate. In 1945, 75 years ago, Tove Jansson published her very first Moomin book. The white, round fairy tale characters are cherished around the world and hold a special place for many families. Jansson's tales combine whimsical, enchanting storybook scenarios with philosophical themes and never underestimate the reader — no matter their age.
To mark this very special occasion, the Finnish Kyrö Distillery Company has created a special batch of Moomin rye whisky. While this particular batch is not for sale, six of its bottles will be auctioned off through Lauritz.com in order to collect funds to help remove green-blue algae from the Baltic Sea.
Kyrö is an award-winning distillery located in Ostrobothnia, Finland. In 2015 their rye gin was awarded the best gin for Gin & Tonic in the International Wine and Spirit Competition. Besides gin, they make very special rye whisky from 100% Finnish wholegrain rye.
Six bottles of the Moomin whisky will be auctioned in pairs of two in October on Lauritz.com and they can not be purchased anywhere else. The first auction is held on October 18th.
"We are really excited to see the final bid for this special product made to honour the Moomin story and its creator Tove Jansson", says Miika Lipiäinen, Kyrö's CEO.
Whisky Sales to Save the Baltic Sea
All profits from these six special bottles, auctioned through Lauritz.com, will be donated to protect the Baltic Sea and its cultural heritage. This is so very fitting, seeing as the sea has always played a central role in the Moomin stories, beginning with the first one "The Moomins and the Great Flood". To mark the Moomins' 75th birthday in 2020, the Moomin Characters Ltd has launched the #OURSEA campaign together with the John Nurminen Foundation. The goal is to raise funds to save the Baltic Sea and its unique cultural heritage.
"We admire the attitude with which the Kyrö Distillery has brought Finnish know-how, quality, and vision to the international market. They are open-minded and bold in everything they do", says CEO of Moomin Characters Ltd Roleff Kråkström.
"Tove Jansson was also a friend of good whiskey and Moominpappa knew how to appreciate this noble drink," Kråkström continues in explaining the collaboration between the Moomins and Kyrö.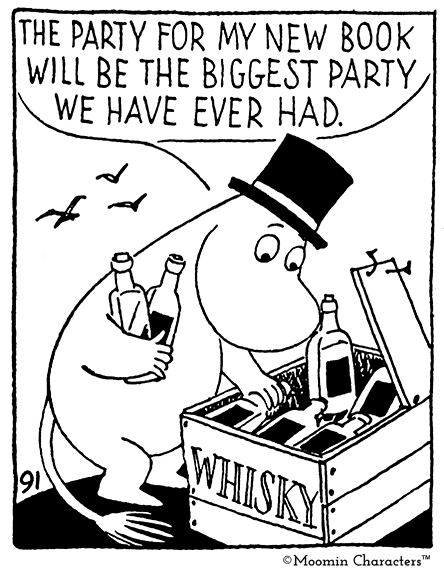 The Sea Malt whisky was aged in unique Moomin barrels in Isokyrö, Finland for three years. Even the label on the bottle was specifically made to honour Tove Jansson's original Moomin illustrations.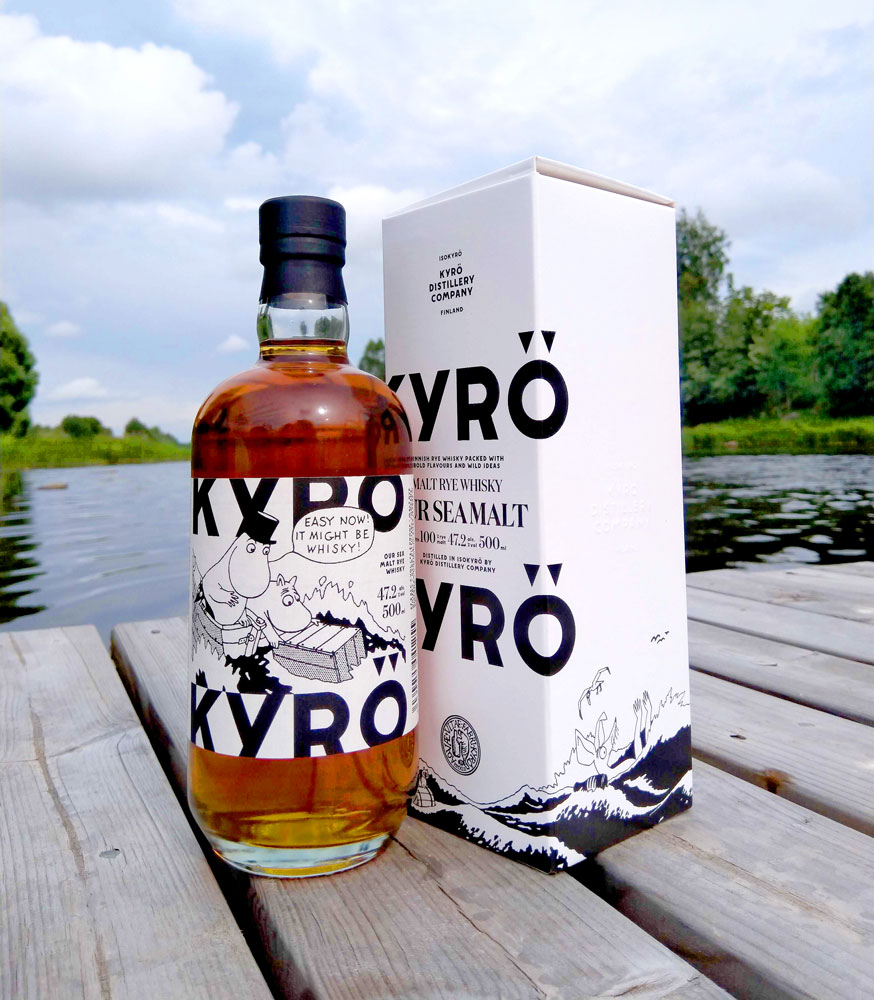 Another one of a kind Moomin pieces to benefit the #OURSEA campaign
Moomin #OURSEA guitar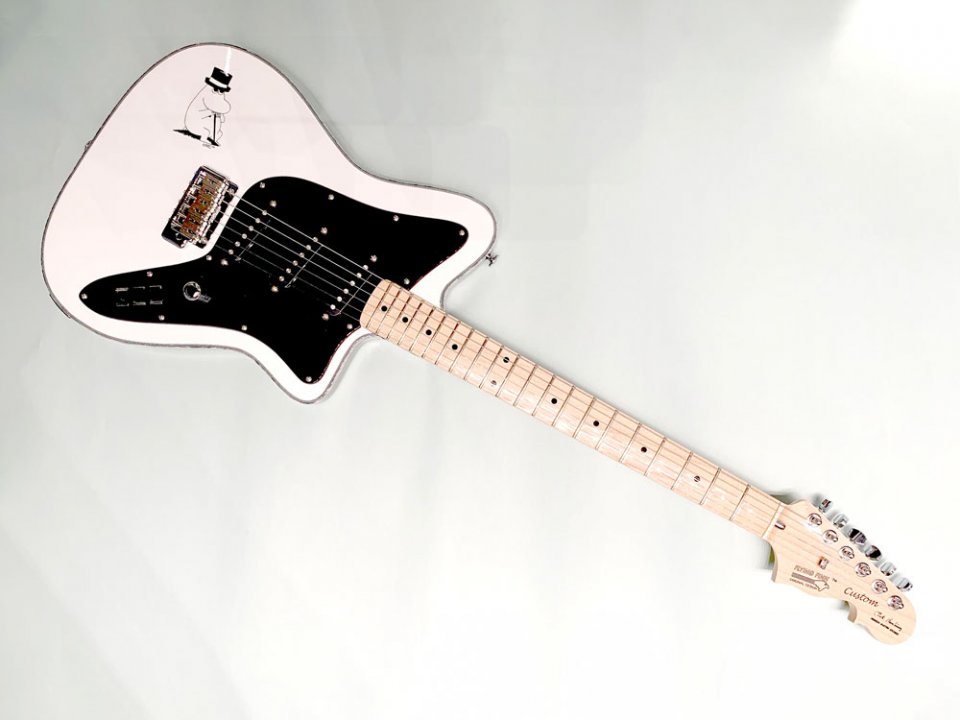 "The workmanship is flawless, the thin profile, wide-flat neck and big frets equal super playability and the three handwound single-coil pickups provide a balance of power and detail that rivals (or betters) the best American singe-coils we´ve sampled."
The main values of Matti Nevalainen's Flying Finn Guitars are crystallised in three words: Customers, handcraft and quality. This special edition features Moominpappa and will surely become a future classic.
Moomin #OURSEA classic Reebok sneakers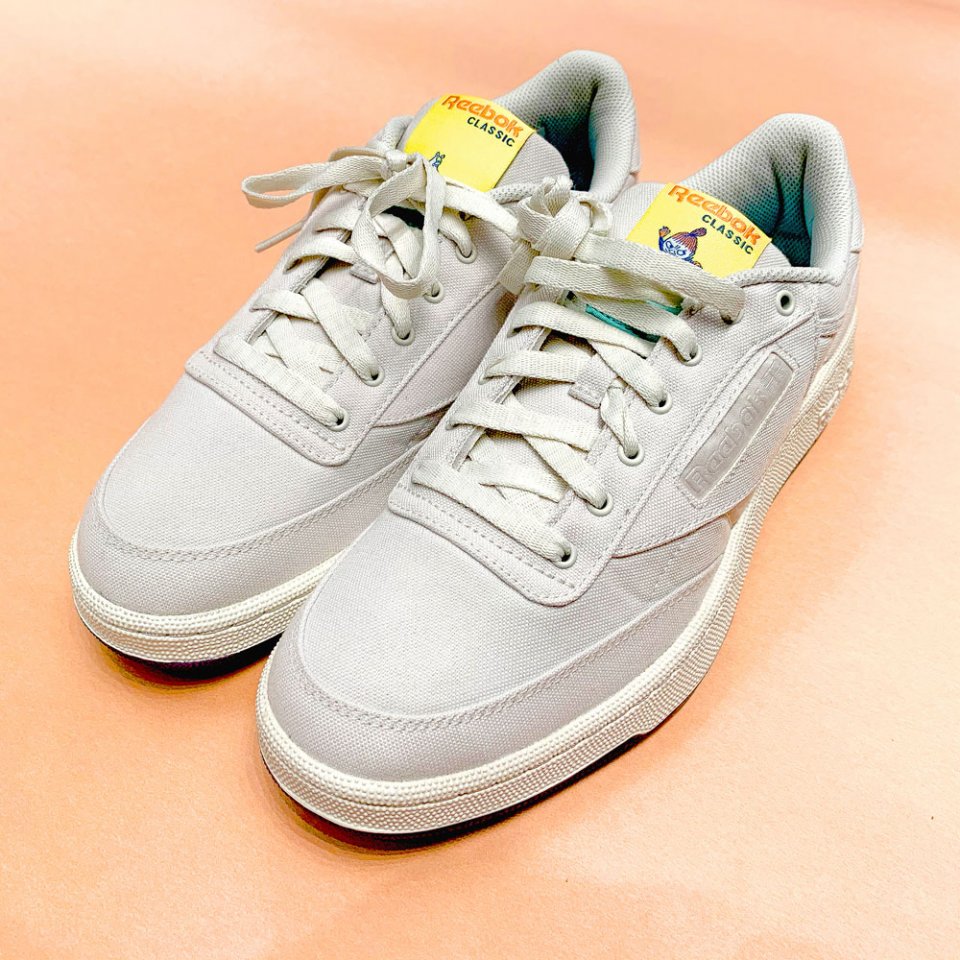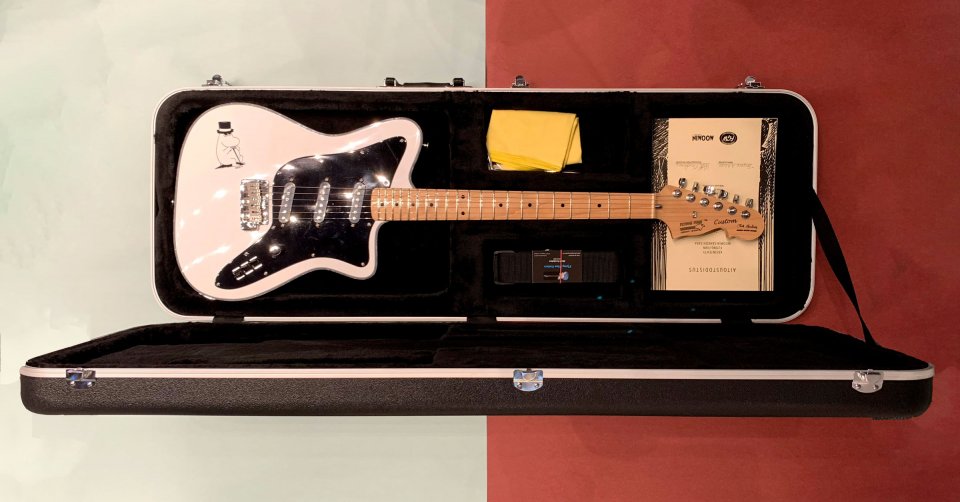 22.9.2020
Lauritz.com and Stockholms Auktion will auction select Moomin pieces for the #OURSEA campaign to save the Baltic Sea.