I love stone: the cliff that falls straight into the sea, the rocky hill too steep to climb, the pebble in my pocket, prising stones from the ground and heaving them up and rolling the biggest ones straight down the hill into the sea!
Author Tove Jansson describes a part of Klovharu, a small rocky island where she and her partner Tuulikki Pietilä spent their summers for close to 30 years.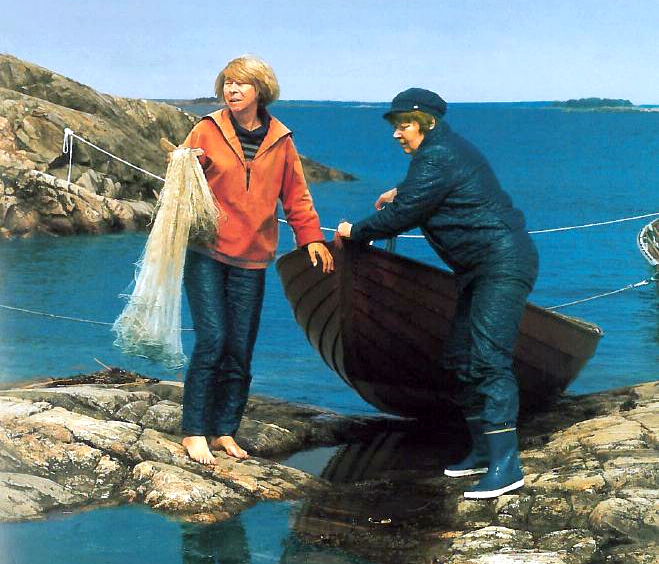 About Klovharu
Tove Jansson, her brother Lars and construction supervisor Sven Brunström built the cottage on the island in 1964 and Tove lived there with Tuulikki Pietilä during the summers until the 1990s. They came to the island in May and left by September after having spent the summer fishing, working, and arranging parties. The island is featured in the books, The Summer Book (1972) and Notes From an Island (1996).
Tove Jansson donated the cottage in 1995 and is now a natural reserve so not accessible to the public.
Tove and Tuulikki captured a lot of their time on the island on 8 mm film and the material later resulted in the documentary Haru, Island of the Solitary produced by Lumifilm.