Tatty Devine, the London born and based purveyor of statement jewellery perfect for expressing yourself in a fun and distinctive way, will launch an exclusive Moomin collection in autumn 2019. The designers being devoted fans of the Moomin stories and Tove Jansson's fearlessness, we're in for a particularly exciting treat!

Tatty Devine, a jewellery company ranked by Dazed and Confused as one of the 50 coolest brands in the world, is the brainchild of Londoners Rosie Wolfenden and Harriet Vine. Friends for over two decades, Rosie and Harriet met when they both attended Chelsea College of Art to study Fine Art. Frustrated with the absence of exciting jewellery available, they founded Tatty Devine in 1999. Already early on their jewellery achieved a cult following with fans that are still standing with the brand 20 years later. Their pieces brim with personality and leave no one feeling grey.
Tatty Devine X MOOMIN
Launching in autumn, the range of laser-cut acrylic jewellery will combine inspiration from Moomin author and illustrator, Tove Jansson's extensive catalogue of character and pattern designs with the bold, fun and eye-catching Tatty Devine style.
Sophia Jansson, niece of Tove Jansson and creative director of Moomin Characters, said: "Tove's passion was producing beautiful art and designs and, similarly to Rosie and Harriet of Tatty Devine, she was not afraid of making a bold statement and expressing herself through her art in a time when personal expression was being threatened. Tatty Devine and Moomin also share a lot of core values such as female empowerment, respect for nature and LGBTQ+ rights and therefore, much like Moominmamma and Moominpappa, they are the perfect match."
Rosie Wolfenden MBE and Harriet Vine MBE, the founders of Tatty Devine, said of the collaboration: "Tove Jansson's Moomins have a special place in our hearts – as children we loved the stories and as women we are inspired by Tove's fearlessness and creative passion. The Moomins have endured for generations by staying true to their values whilst always remaining relevant – much like we strive to do at Tatty Devine."
The exclusive collection will launch in Autumn 2019.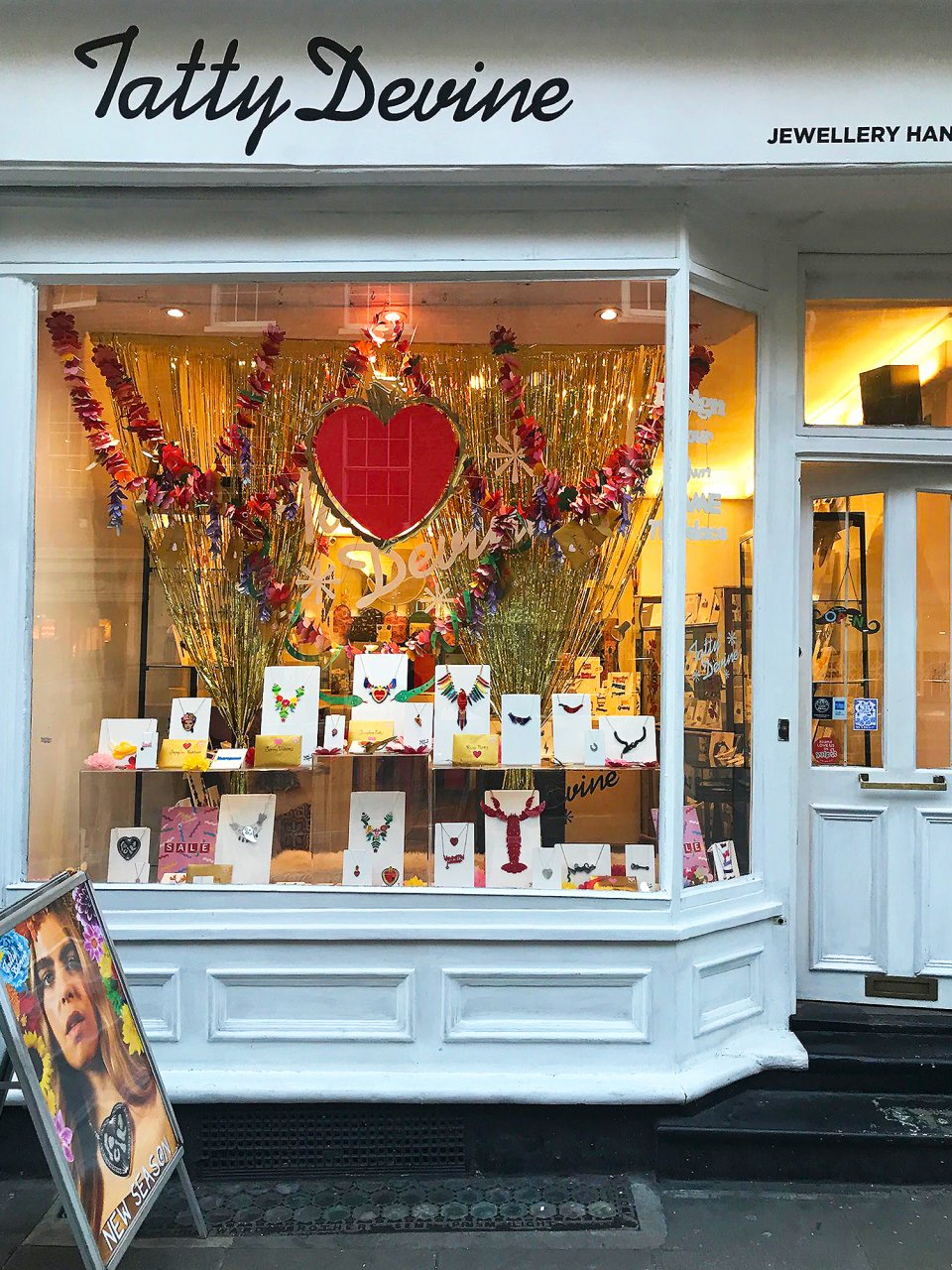 About Tatty Devine
Tatty Devine is the go-to brand for original and fun statement jewellery. The cult jewellery label was born in 1999 in the heart of East London by founders Rosie Wolfenden and Harriet Vine (in the picture below in front of Tove Jansson's atelier in Helsinki, Finland), fresh from art school and with "no intention of getting real jobs".
Alongside their classic, limited edition and seasonal capsule collections, Tatty Devine love to collaborate with artists, designers, charitable institutions and their favourite cultural spaces. Most recently, partnerships with Poppy's Papercuts and the Fawcett Society have emerged fresh from the laser cutter, in celebration of the Year of the Woman and Vote 100.
In 2013, the founders Rosie and Harriet were awarded MBEs for Services to the Fashion Industry, MBE standing for Member of the Most Excellent Order of the British Empire – an award granted for for example remarkable contributions to the arts and sciences.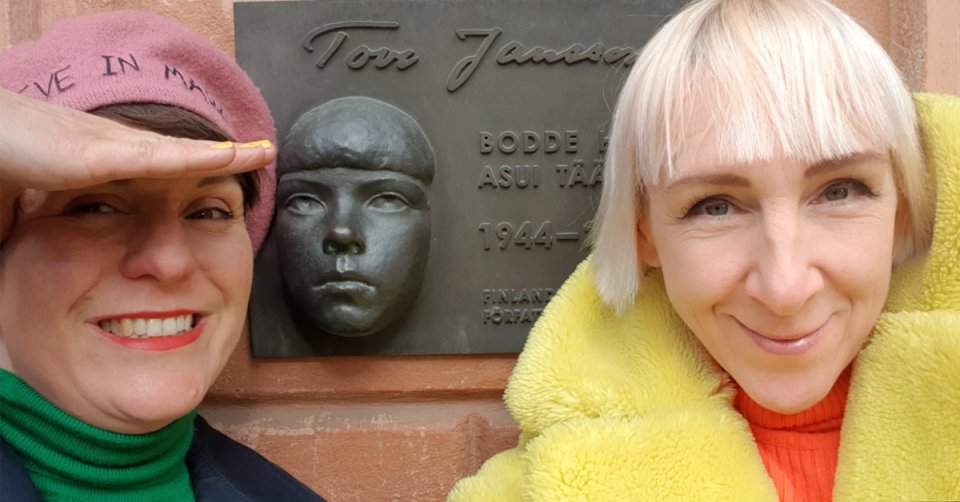 You can discover Tatty Devine's cult designs online, in their east and west London stores and via stockists worldwide.
All Tatty Devine jewellery is still designed and handmade in-house by a small, skilled team of makers with a passion for perspex and ensure every piece boasts the quality and unique stamp that's become synonymous with the label.