This year, the Moomin Shops turn 20 years. Take a peek inside three of the Moomin Shops in Helsinki, where Moomin fans from all over the world come to indulge in all things Moomin!
Moomintroll also put up his snout and looked at the sparkling northern lights that probably no Moomin had ever seen before him. They were white and blue and a little green, and they draped the sky in long, fluttering curtains.
Moominland Midwinter (1957)
This line from one of the most beloved Moomin books has inspired the ceilings in two of the Moomin Shops in Tove Jansson's hometown Helsinki.  The ever-changing colours of the shops' ceiling mimic the northern lights, which amazed Moomintroll in the story quoted above, and which are familiar to many Finns.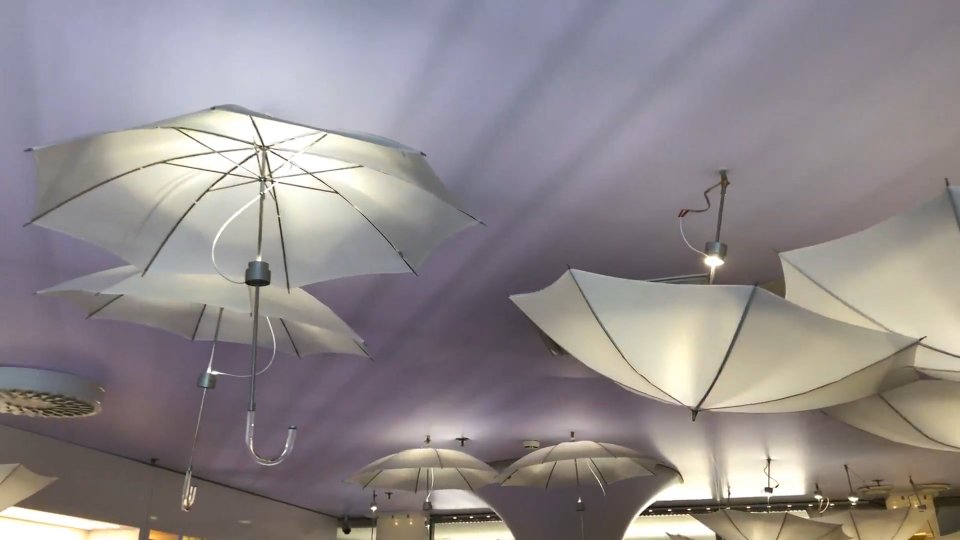 Other shop details from Tove Jansson's Moomin stories include Little My's umbrella, which adorns the ceiling of the Moomin Shop in Forum, and the stone-formations featured in Who will comfort Toffle, which decorate the Moomin Shop at Helsinki airport.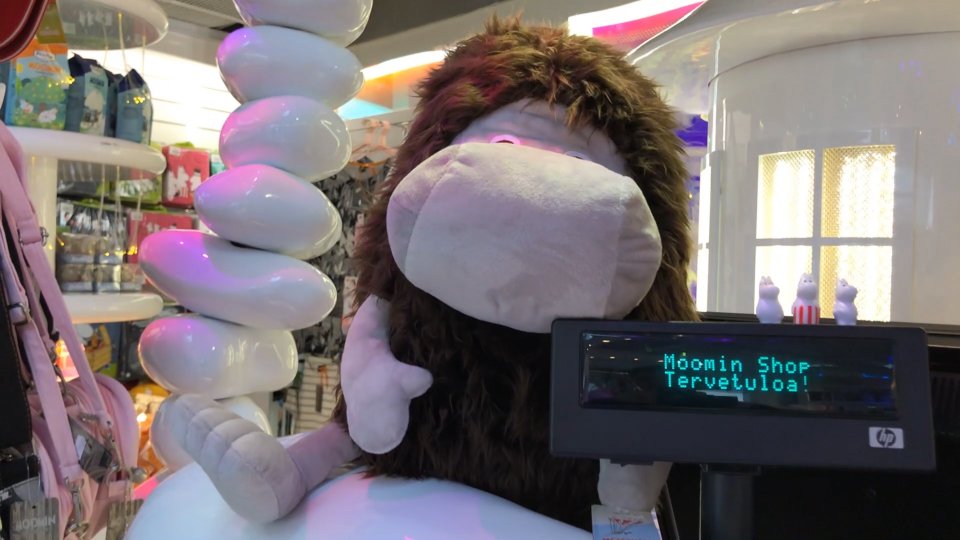 Walking on waves, listening to seagulls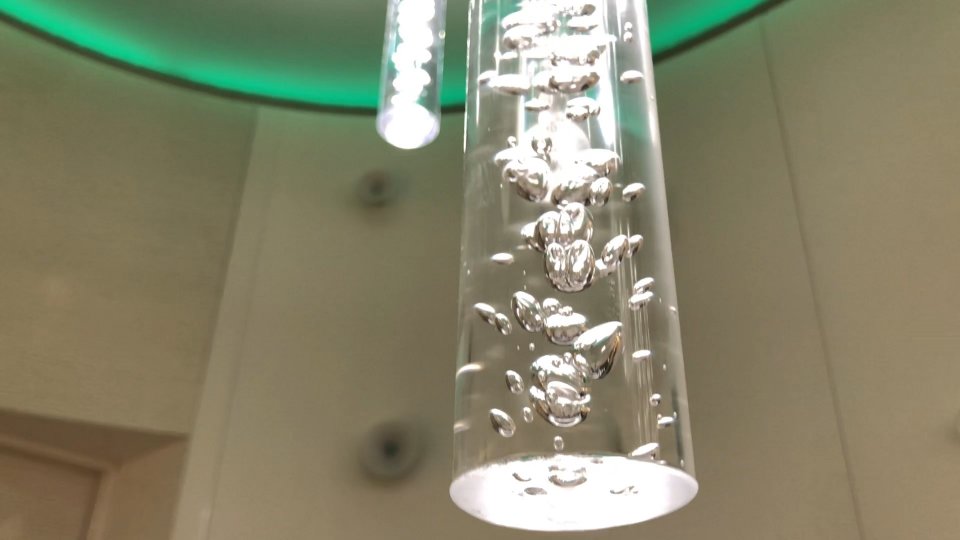 The overarching theme of the Moomin Shop in the Itis shopping mall is the sea, Tove Jansson's favourite element, which often played a vital role in her Moomin books. Customers who enter the shop walk on a blue mat reminiscent of waves, and if you listen carefully, you can hear the sound of waves and seagulls. The cashier features a fish-like print and the ceiling an installation made of bubble-filled glass poles.
"Many customers have actually asked us if they can buy the lamps, but they're not for sale", shop manager Sanna Vento says.
But almost all other other things in the shops are for sale, however. The product range is wide, from children's toys, interior design elements like lamps, porcelain and quilts to skateboards and streetwear. And most importantly, books by Tove Jansson.
Bringing back precious childhood memories
"The Moomin Shops are more than just shops. Many customers come here and tell us their childhood memories. They want to show us which book was important to them, and they want to live it again", says Sanna Vento.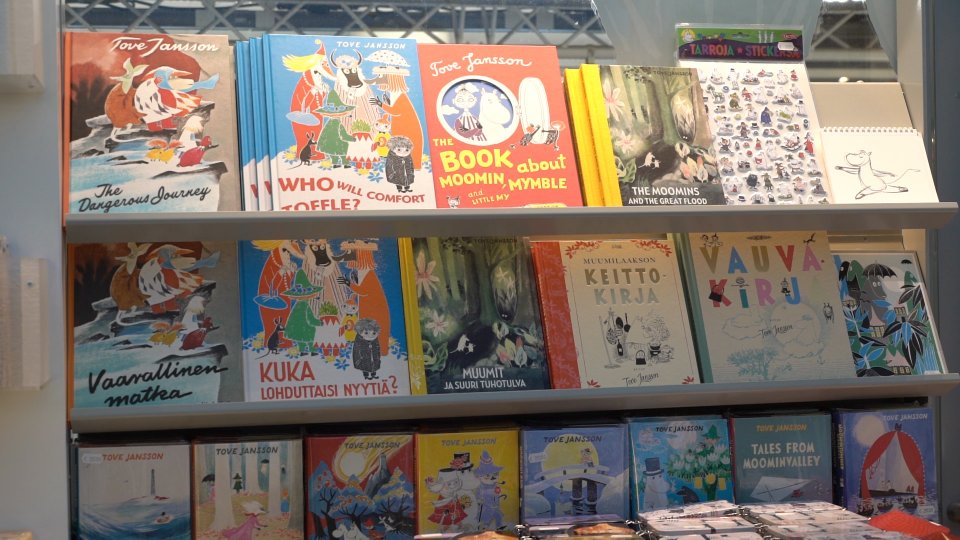 "Many people want to buy the books or something to take home to their children to teach them about the Moomin story", says shop manager Gabriella Stubb.
"People love the Moomin stories because they can recognize themselves in them."
For many customers, seeing the Moomin Shops brings back childhood memories from reading the Moomin stories.
"They become very emotional, and say things like "I can't believe there is a shop full of Moomin things!"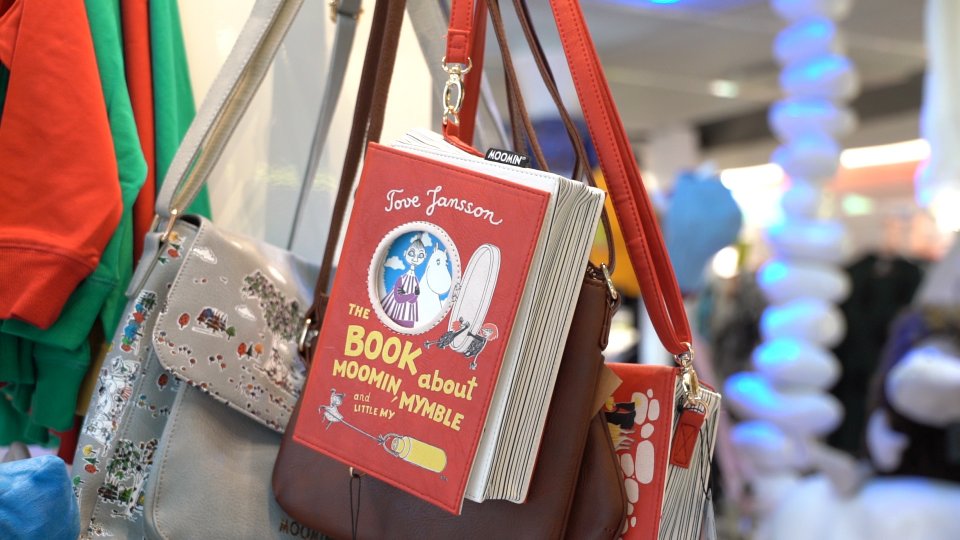 As manager of the Moomin Shops at the Helsinki airport, Gabriella Stubb recognizes some returning customers who travel frequently.
"We have a professor who travels quite a lot and always comes here to buy presents to his colleagues at universities abroad. We also have politician customers, and sometimes we've been able to spot our Moomin products being handed over at official ceremonies abroad in the evening news on TV"
Shops connect Moomin fans from all around the world
The Moomin Shops are popular among both Finnish and domestic customers
"I have noticed that many Asian customers love Snufkin, because he can just put on a backpack and leave for new adventures. I think it's because working culture in Asia is quite different and hard, and everybody would like to be like Snufkin and take a little bit of vacation," says Sanna Vento.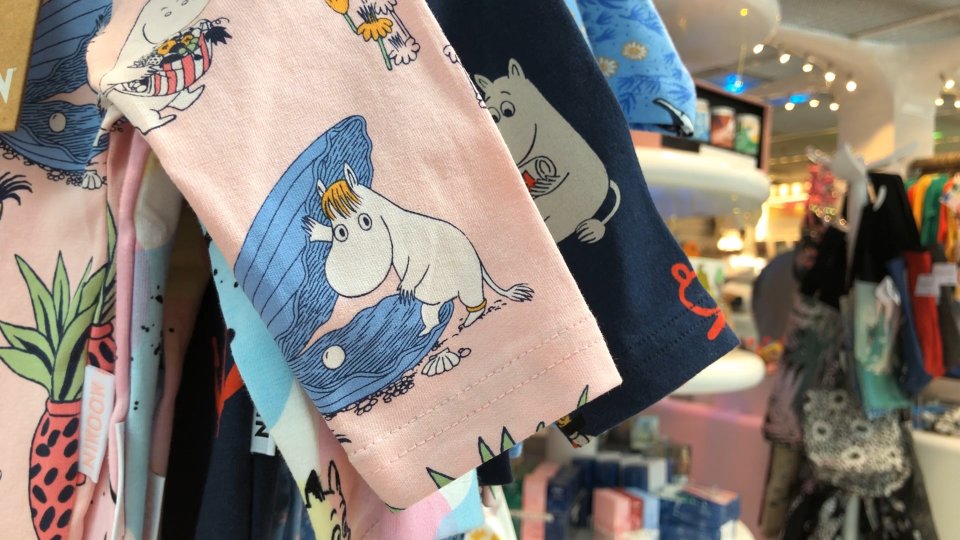 As a place for people sharing a love for the Moomin way of life, the Moomin Shops have inspired long-lasting Moomin friendships that defy language barriers. Shop Manager Sanna Vento has been working in the Moomin Shops for 18 years, and some of her customers have become lifelong friends. She recently came back from a trip to Japan, where she met customers who have become dear friends.
"It's funny because they don't speak English and I don't speak Japanese. But in Moominvalley you don't need language. You can just be who you are. We have a friendship for life", she says.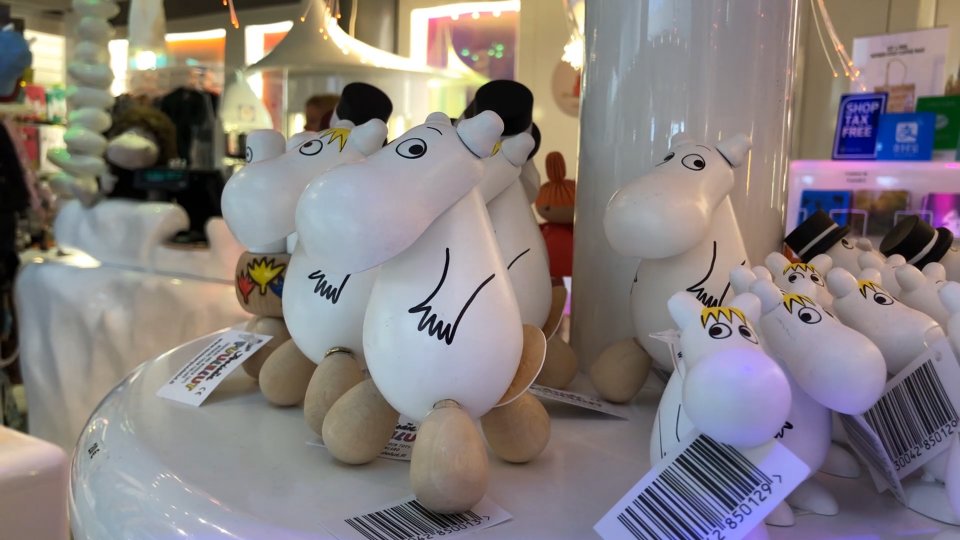 You can find Moomin Shops in Finland in the following locations:
– Forum Shopping Mall. Mannerheimintie 14–20, 00100 Helsinki
– Itis Shopping Mall. Itäkatu 1-7, 00930 Helsinki
– Hansa shopping centre, Turku, Hansakortteli, 1st floor, 20100 Turku. +358 40 194 9349, hansa(at)moominshop.fi
– Helsinki Airport, European flights area
– Helsinki Airport, Non-Schengen area
Brand-new Finnish Moomin shops will open shortly, follow our channels to find out more!
Find the store closest to you by visiting Moomin Shops around the world here.