How to make a Moomin gingerbread house
Tove Jansson first described the Moominhouse in the book Finn Family Moomintroll and its tall, round shape is said to be patterned after the porcelain stoves behind which the Moomins' ancestors used to live. Let's learn how to make a Moomin gingerbread house!
We've tried to do the original Moominhouse justice with this design but you can make it any way you want to. However, you'll probably need these basic shapes to create the house.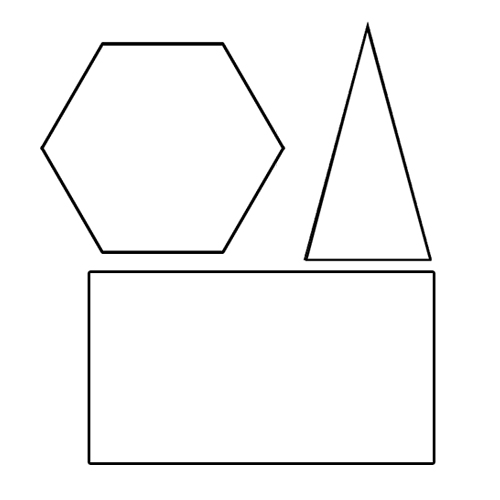 The triangle base should be as wide as the base of the hexagon and the short side of the rectangle. You can also use the Moomin kit by Martinex containing these shapes and four Moomin characters.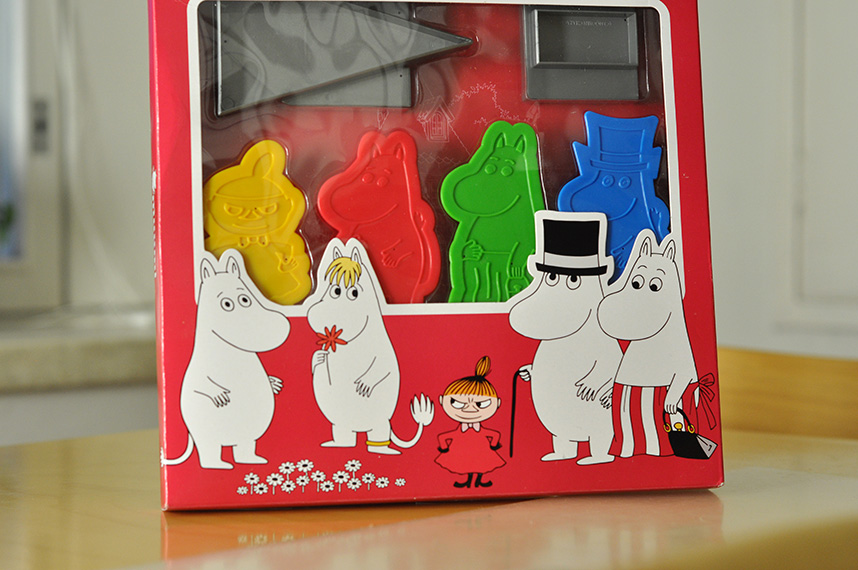 The BBC has a good gingerbread recipe but you can also use readymade dough from the store. Our estimate is that you need 1-1,5 kg to make the house, a couple of characters, and have a bit left over if you happen to break anything.
Start by flattening the dough and start making the shapes. You will need six walls, six roof panels and one round or hexagon-shaped plate to attach to the bottom of the house.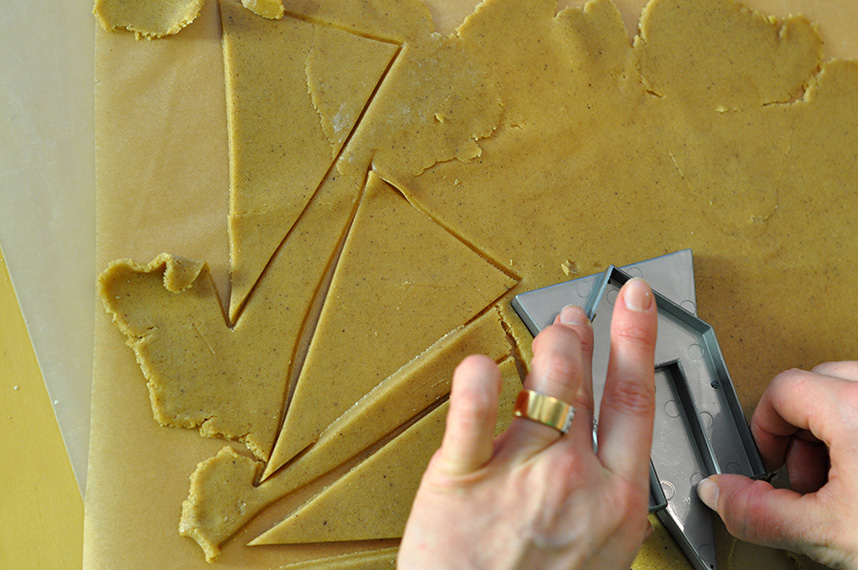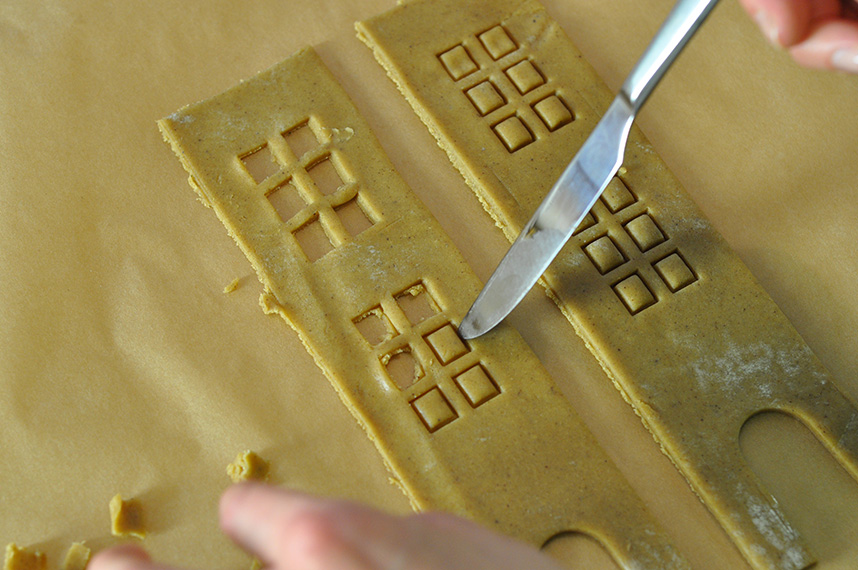 Bake all of the shapes in the oven at 200° C for 4-5 minutes.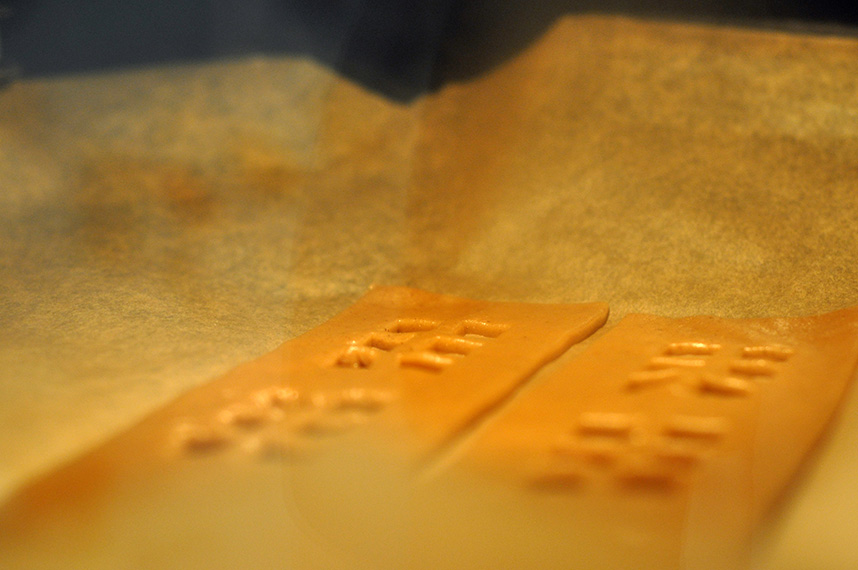 Use some of the dough to make a few Moomin characters to place outside the house once it's ready.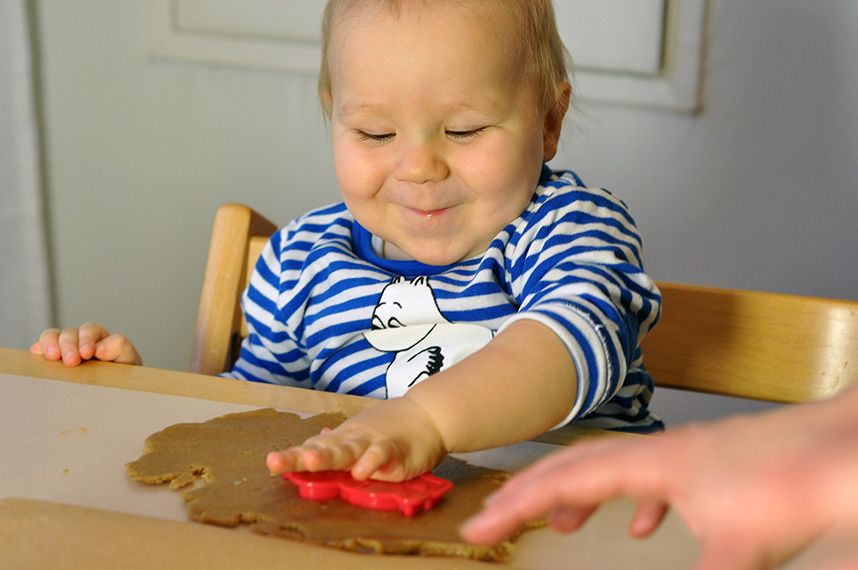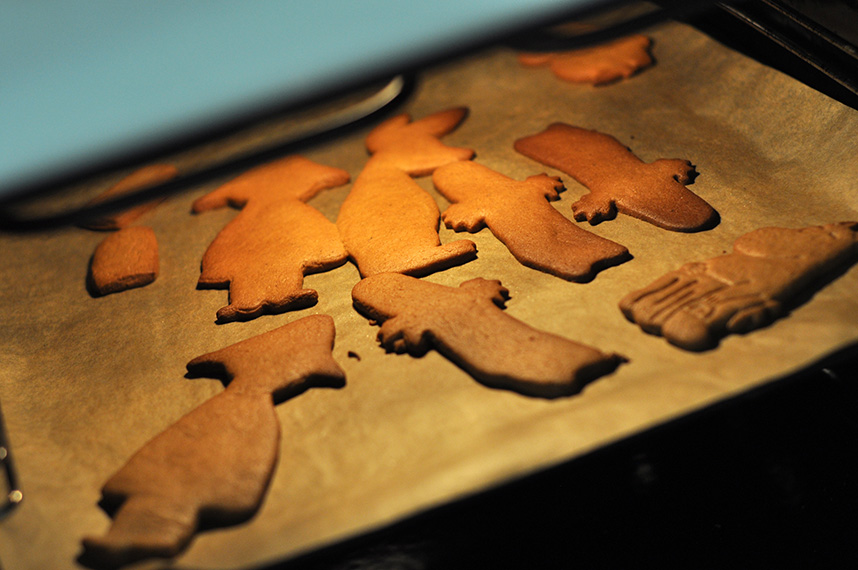 Attaching the gingerbread building blocks to each other is the tricky part. You can use flour sugar mixed with water but using melted sugar is stronger. You need to be careful so that you don't burn yourself. If you plan on decorating your Moominhouse, it's easier to do it before putting the house together.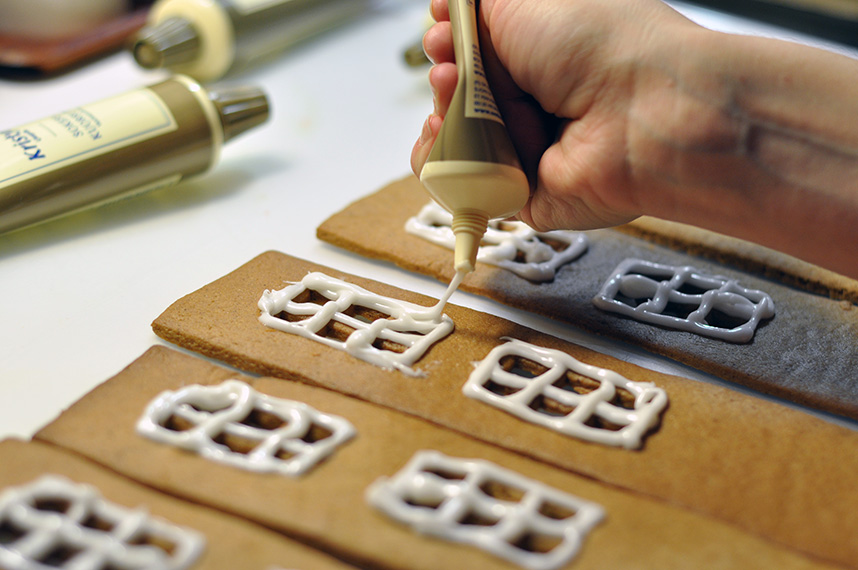 Start by attaching the walls to each other. They need to be arranged symmetrically since the roof will not fit properly if they're not. We know because it happened to us when we were building our Moominhouse :) We also added a porch and two doors to our house.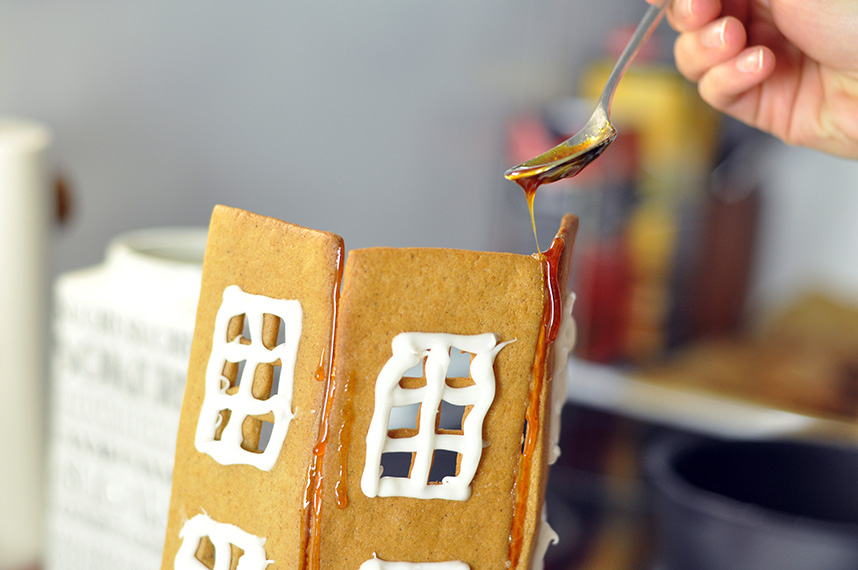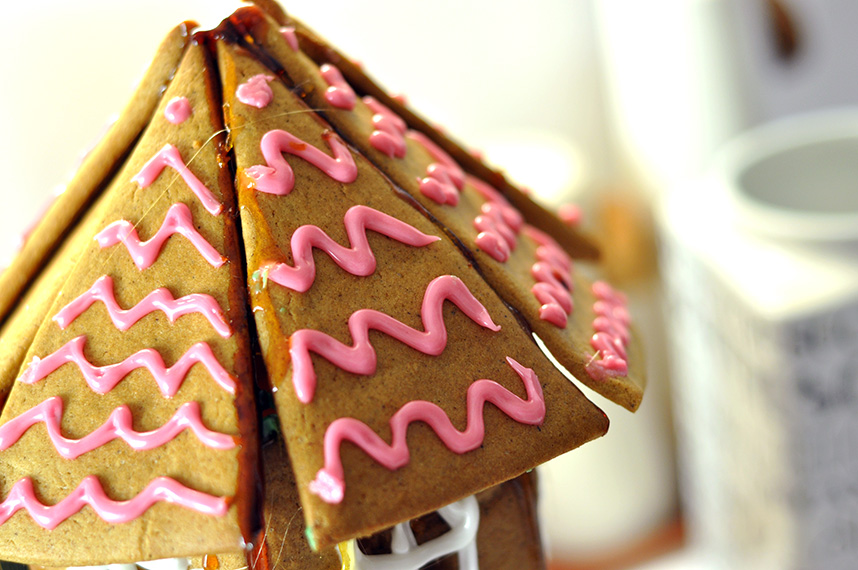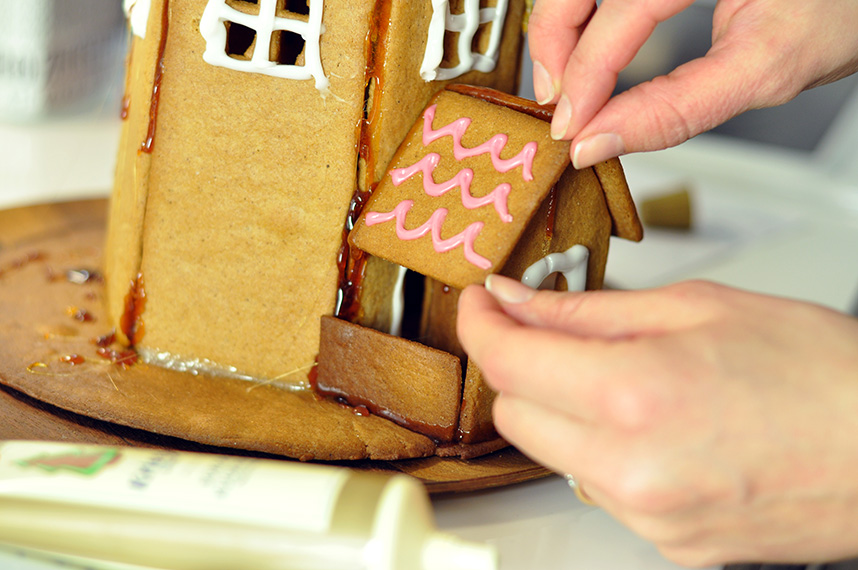 A few last decorations and it's almost ready.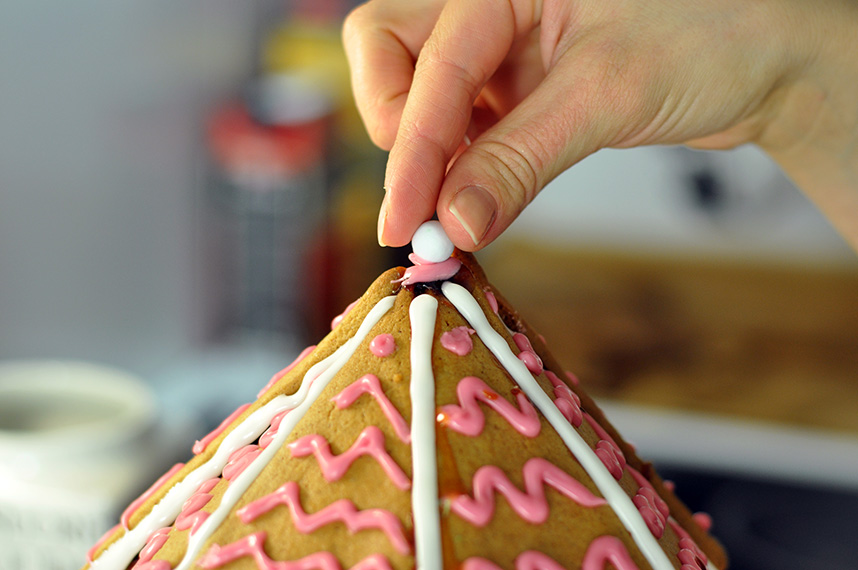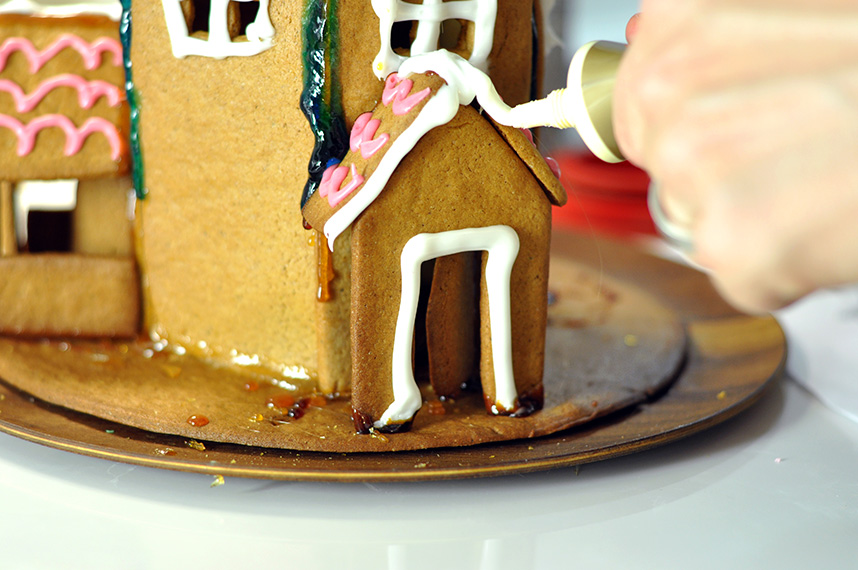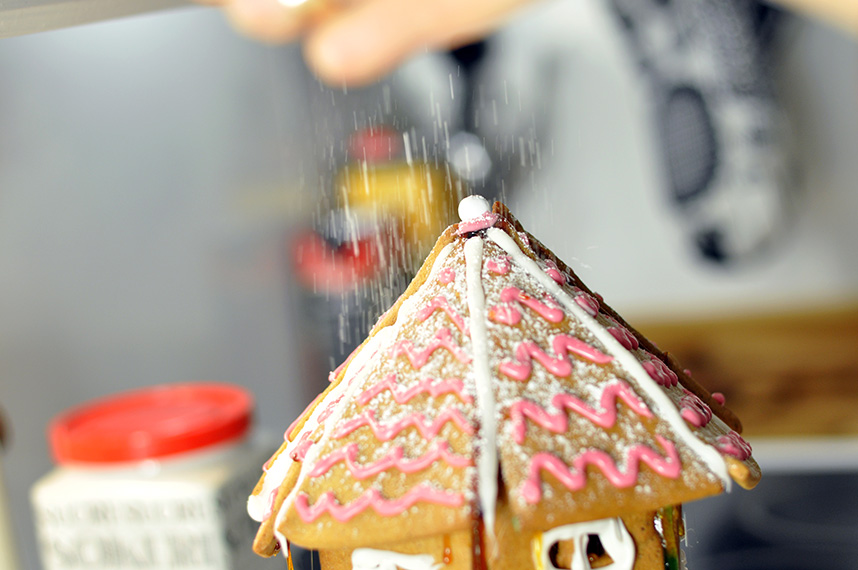 Voila!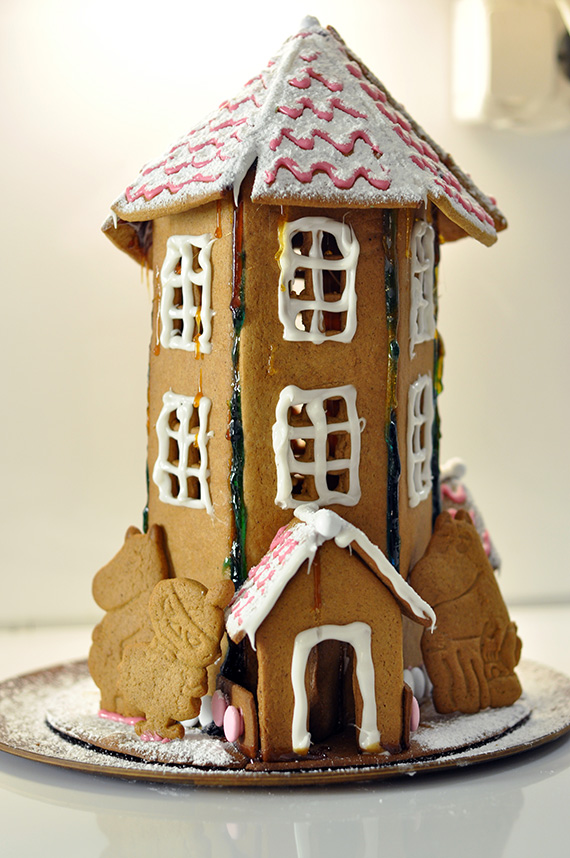 Take a look at a couple other amazing examples of Moominhouses made out of gingerbread. As you can see, there are several different ways to build it so simply make your own version.
We'd love to see your gingerbread houses and all things Moomin-related so post them with the hashtag #moomin and we'll feature them.